With all the singing and cat related posts lately, you might be wondering if I'm crafting at all. The answer, of course, is yes. I'm even knitting AND spinning. But both projects that I'm working on are rather time consuming.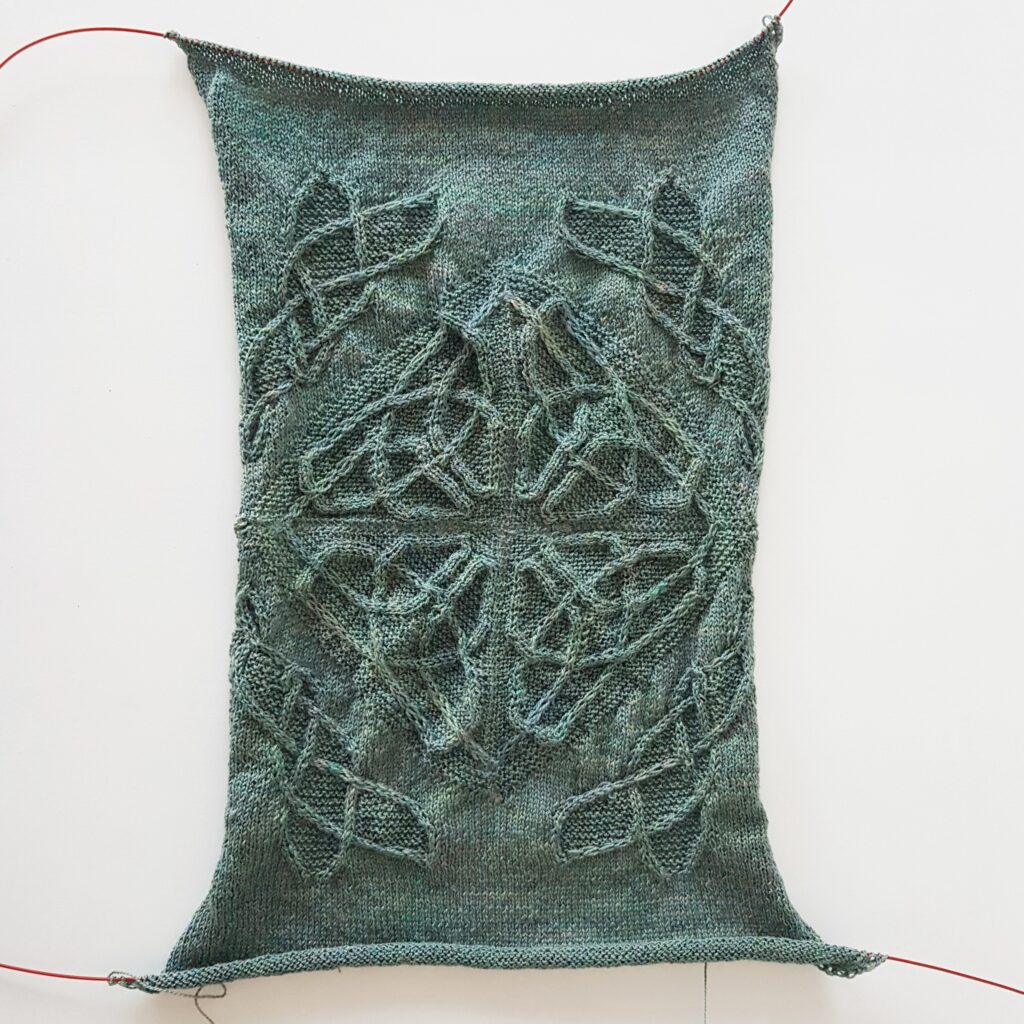 My knitting project is the Morvarch shawl by Lucy Hague. It's knit outwards from the centre, and there's some intricate cable work going on. I'm now working on adding more length to both ends, but that's basically endless rows of stockinette, so it's rather tedious after the interesting cable part. I've still got a ways to go before I can bind it off and block it. But I already like where this is going. The colour of the yarn works well with the pattern, and the cable stitches are nice and pronounced.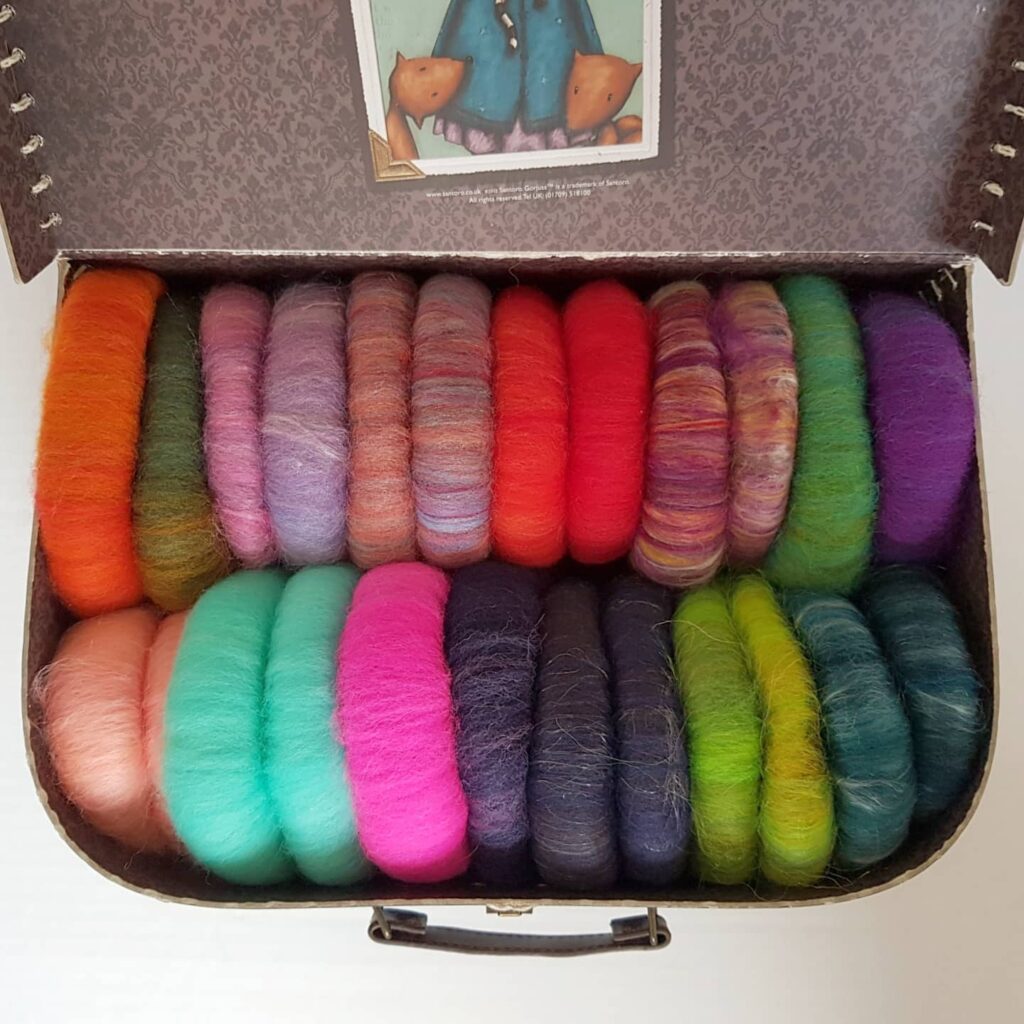 I'm also spinning again. A while ago, I created two rolags for each fibre sample from my Schaap & Draak advent calendar, and I started spinning on New Year's eve. I've progressed a bit and am now half way day five.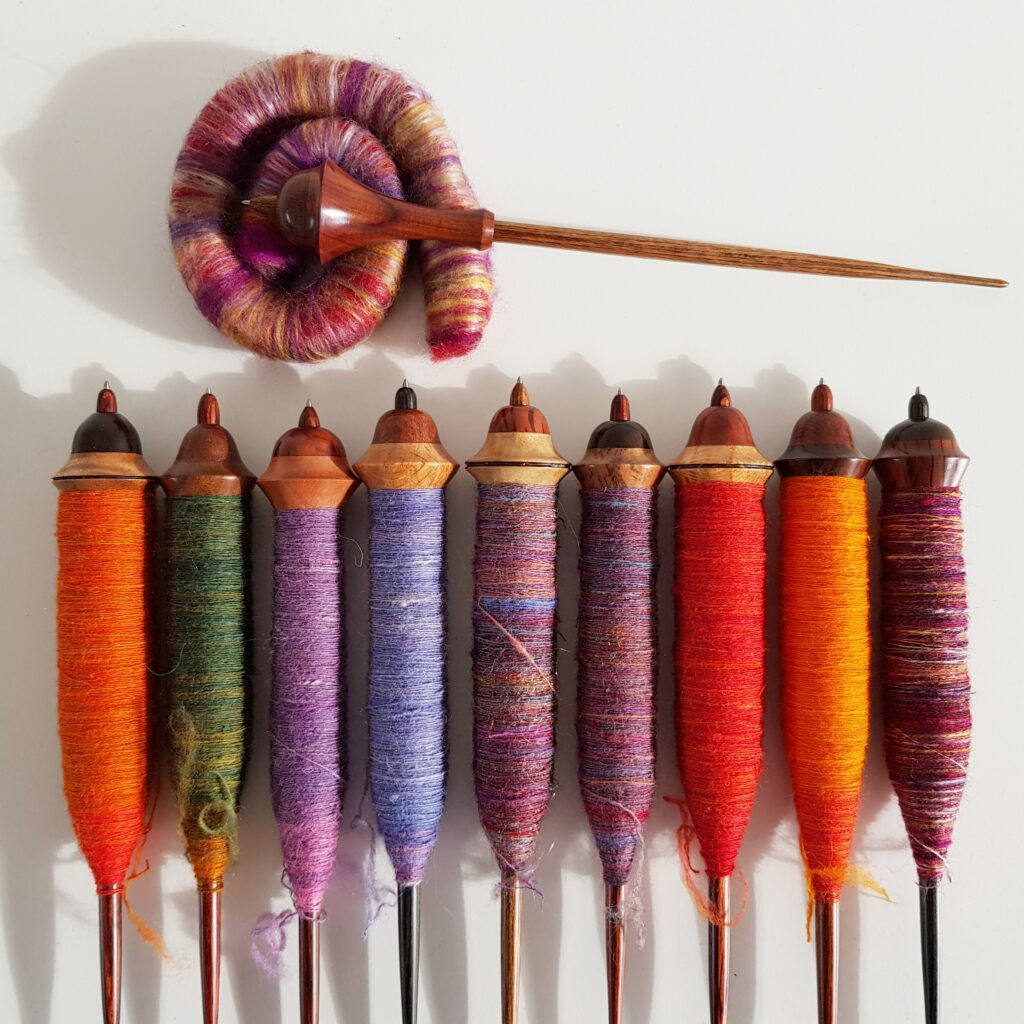 I have spun nine rolags so far, and have another 39 to go… So I'll probably give you an update on this project once in a while, because if I only would write about it when I'm finished, we'll already be halfway through 2021, I expect. Which is also why I'm pondering whether I'll order another one of these calendars this year. They contain around 500 grams of fibre, so it's a lot of work to spin them. I might look for another fibre calendar with smaller samples instead. If you have suggestions, please share them in the comments!