A few days ago, I finished knitting my second Roseroot top. The previous one was a delight to knit and wear, so when I was looking for another project, this pattern came to mind. This time I knitted it with my own handspun yarn. The top only requires about 200 grams of sock weight yarn, so that's quite feasible for spinning your own yarn on a spindle as well.
I was going back and forth between two skeins of yarn in my stash, one more pink and the other more subdued purple. Since I had a hard time choosing one over the other for this project, I asked my Instagram friends to vote, and most of them went for the purple yarn. Purple it was!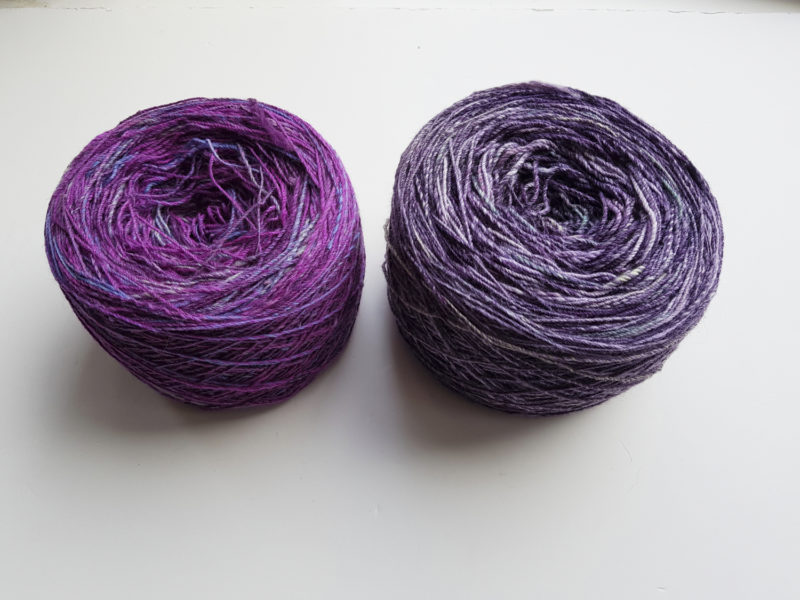 I chose size S just like before, and the same needles as well, hoping that my gauge hadn't changed since last autumn. Then I cast on the lace yoke. I blocked it before proceeding with the body.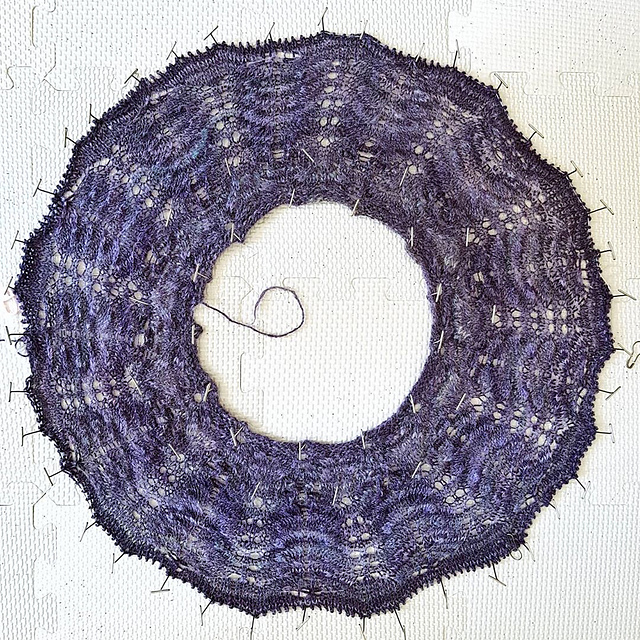 The yarn was not entirely purple. Back when I created the rolags, I mixed some subtle pastel colours in with the purple.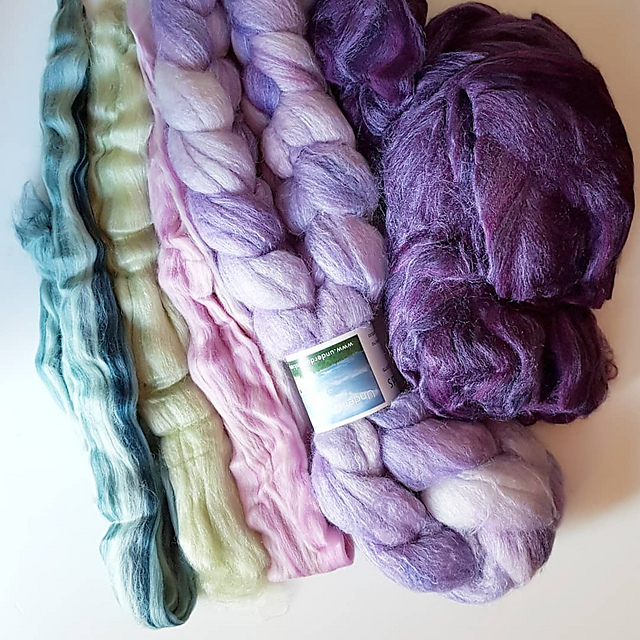 From time to time, a bit of colour popped op in the fabric. I really like the effect, it's not too in-your-face. From a distance, you don't even notice it.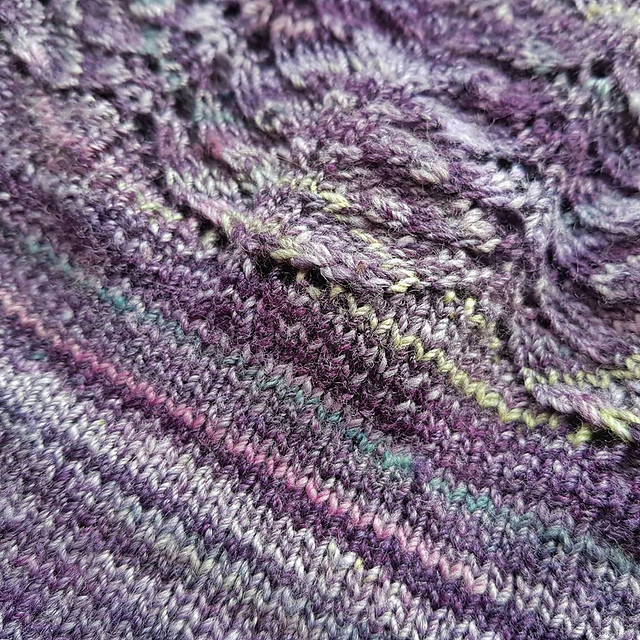 After joining for the arm holes, I noticed that they were a bit too tight for me. I have narrow shoulders, but my arms are quite full. So I ripped back and redid the arm holes cast on stitches. Later, I found out that I did the same thing in the previous knit, and that I even noted it on my Ravelry project page… LOL, sorry for not paying attention, past me!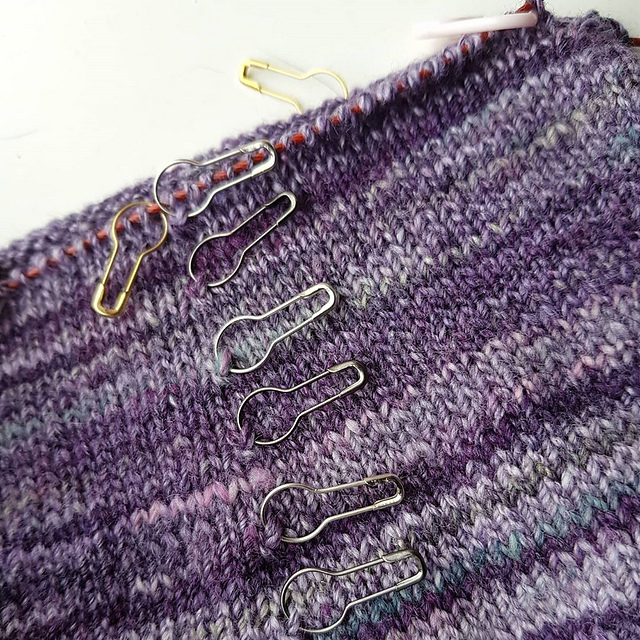 I chose the very fitted version of the pattern. After the bust, I decreased seven times, then I knitted straight for about 9 centimetres, and then I started increasing for the hips. I finished the lace and was not entirely sure how it would turn out. I might have made the body a bit too long, causing the lace to curl up.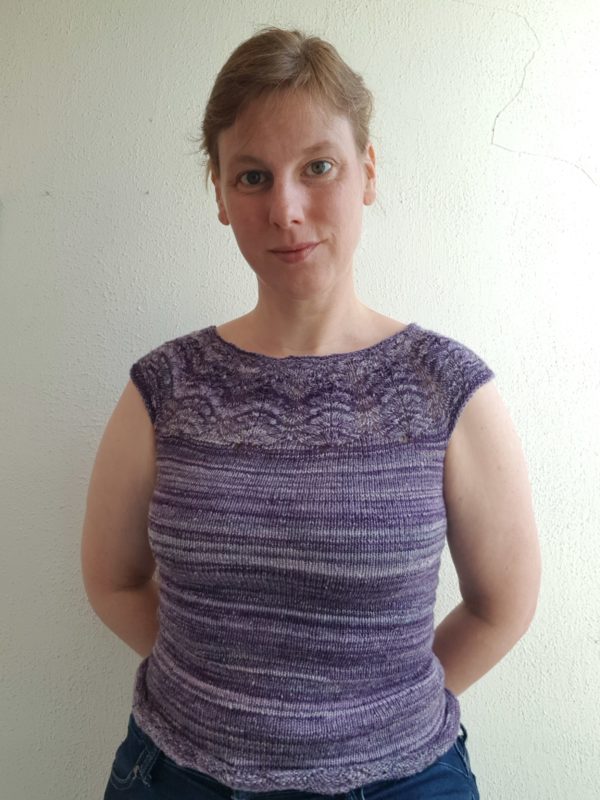 So I hoped that this would be corrected by blocking the top. If not, I would have to tink back and make the top a bit shorter. I was not looking forward to doing that…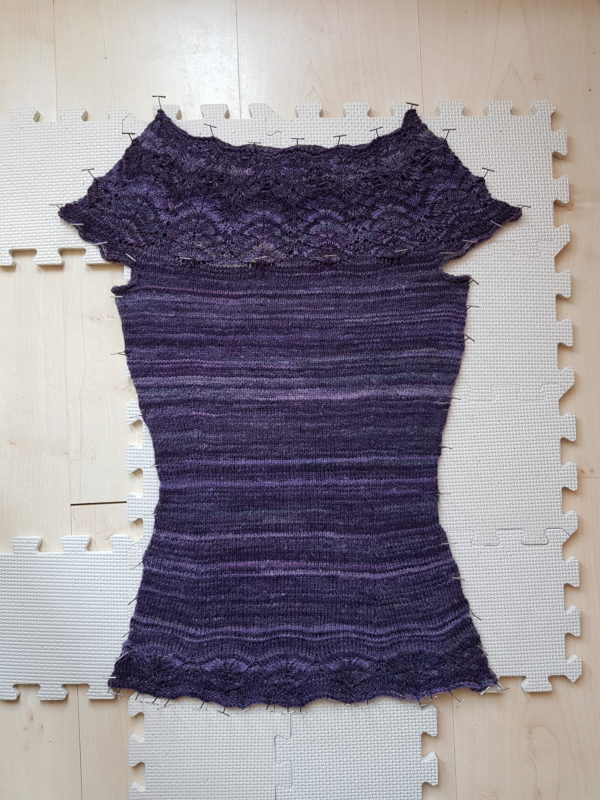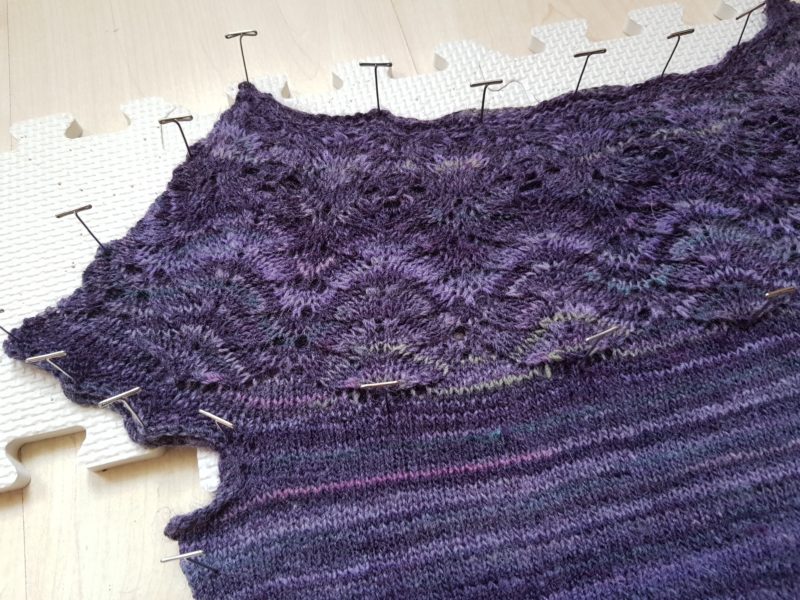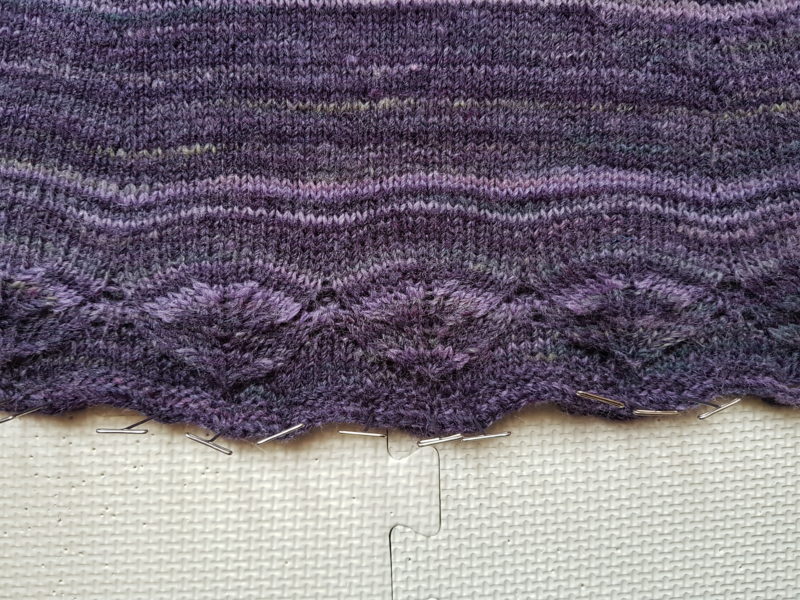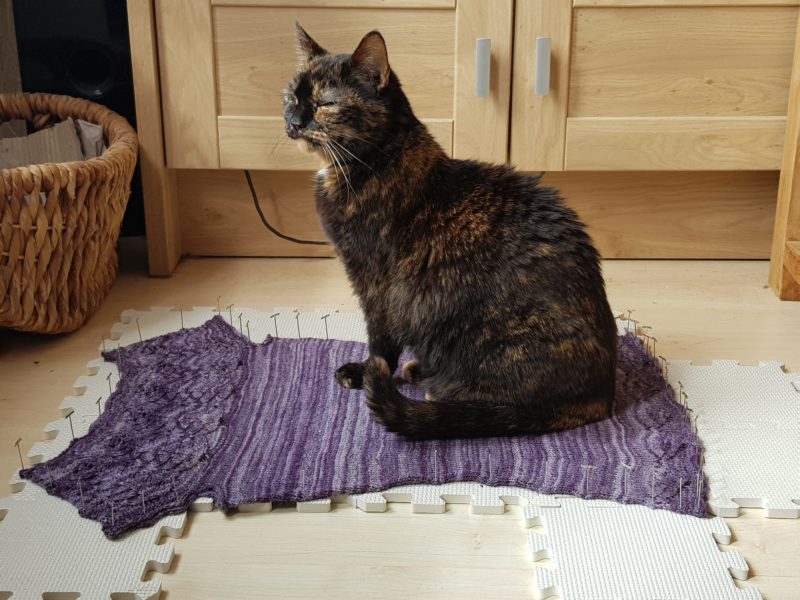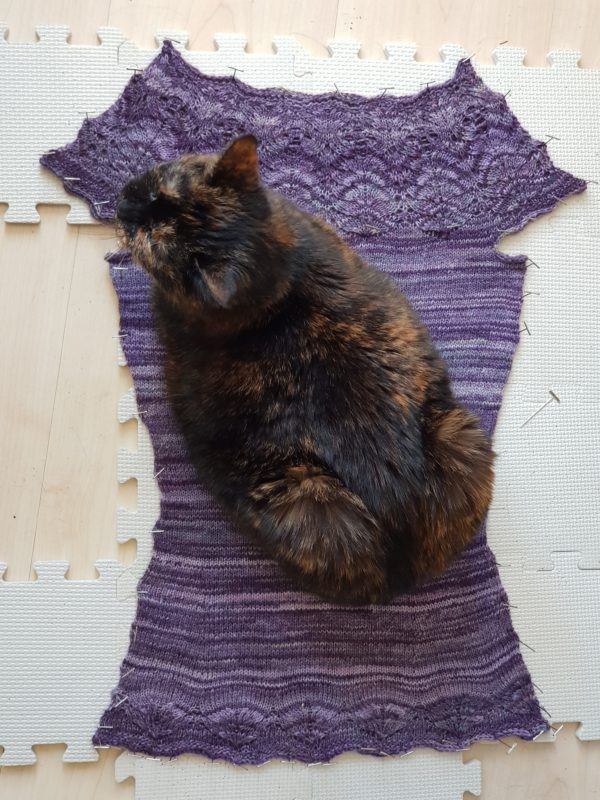 Finally, the top was dry! It took almost two days, probably because there were two layers on top of each other. I could try it on… And I was pleasantly surprised. The bottom edge had stopped curling, and the top fitted quite well!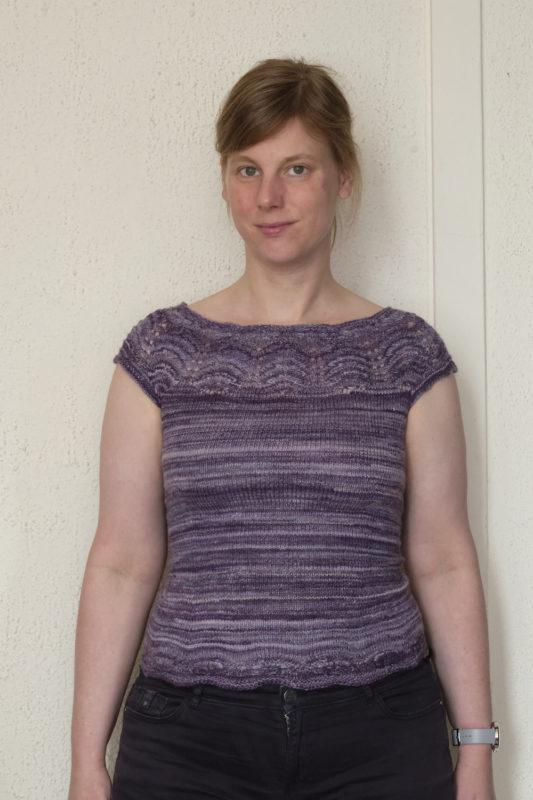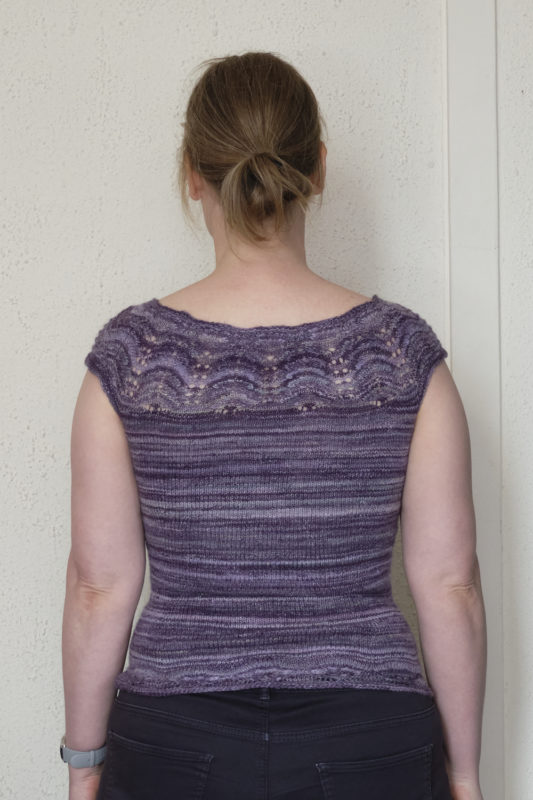 I might start making more garments.