When I started knitting again in 2009 I quickly built up a small stash of (semi) acrylic yarn from Zeeman and the like. Then I discovered Real Yarn. It was a rabbit hole of soft, luscious yarns made from wool and silk, in the most beautiful colours. I got rid of the acrylic yarn and developed a taste for indie yarn dyers.
Then I discovered Posh Yarn. A British husband and wife dye and sell handdyed yarns. Once a week, in Sunday, they update their online shop, and everything was always sold out within minutes. And somehow, I managed to buy two skeins of Pamela, a mixture of merino, nylon, and silver stellina sparkles, in the colourway Holly Golightly. A lovely royal blue that made me swoon.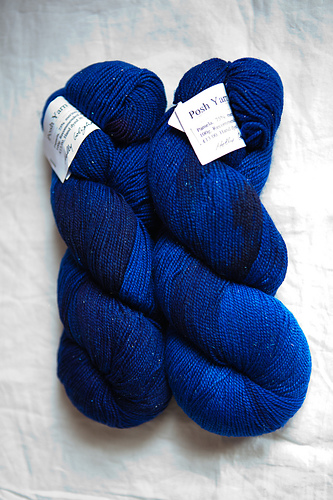 Of course this beautiful yarn was way beyond my experience. I didn't really dare to knit with it, or even wind it into a cake. I just admired the pretty colours and subtle sparkles and dreamed about the perfect project.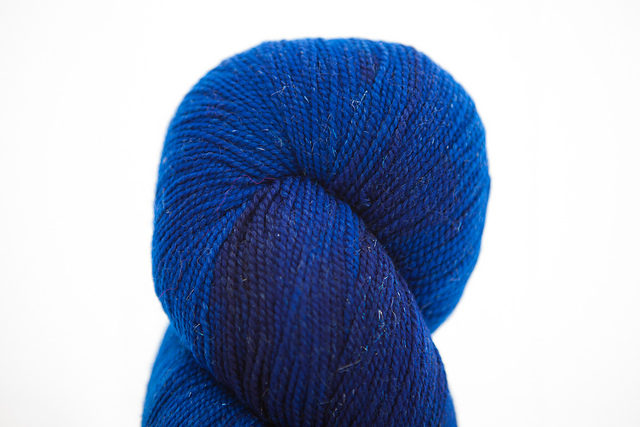 And then, this year, I found the project for it: Roseroot by Lene Tøsti. A pretty top with a lace yoke and hem. No arms, so not too hot for me, and it only needed two skeins of sock weight yarn. Perfect!
So I cast on and started knitting the yoke. I used the Chinese waitress cast on, which is my favourite cast on at the moment. It's stretchy and pretty. I tried the needle size from the pattern, then restarted with a slightly thicker needle because the fabric became too tight for my taste. I also discovered that my stitch height was not as tall as the designer's, so I had to add some extra repeats.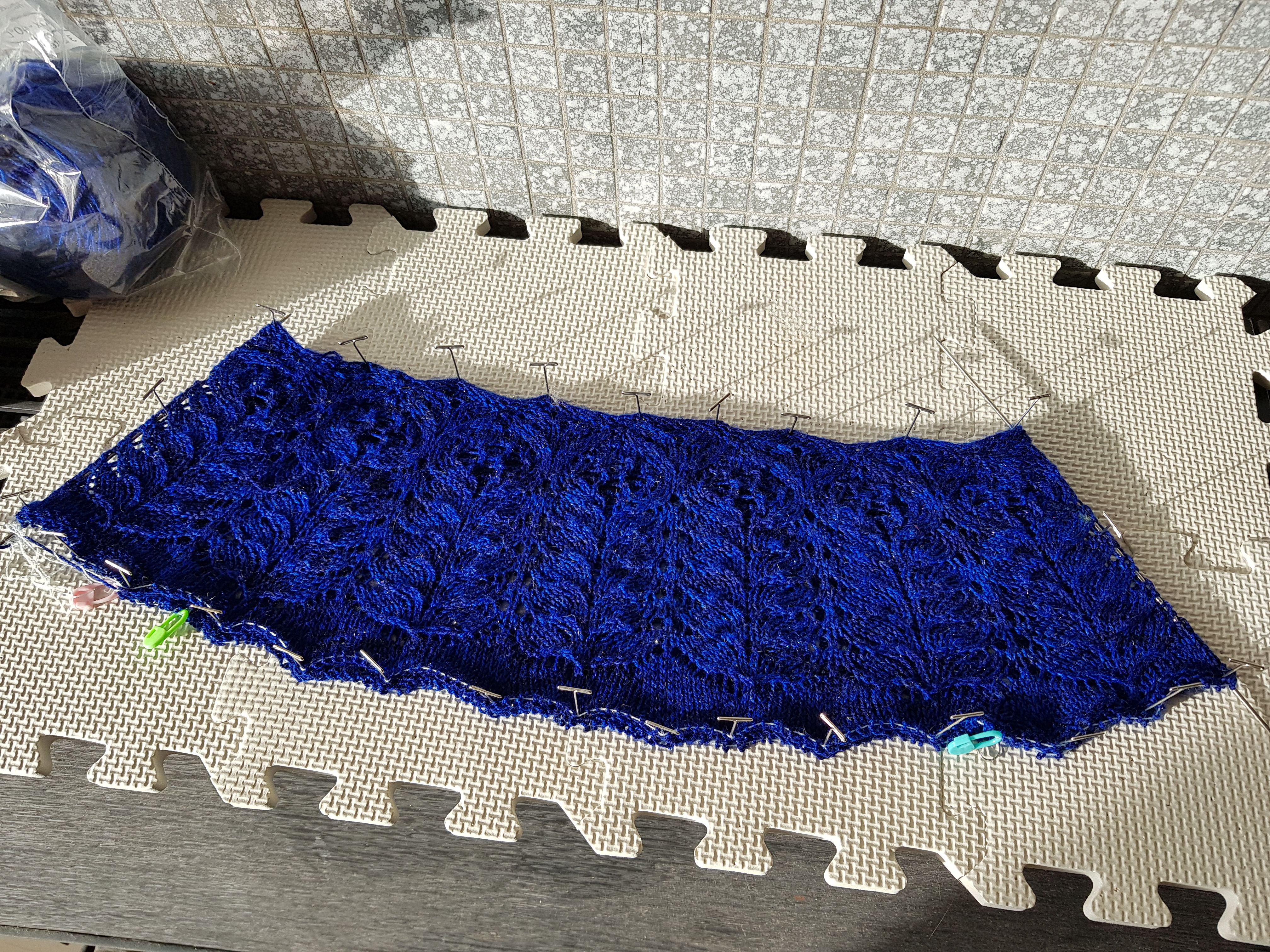 I blocked the yoke and tried it on. It seemed to be the right size, so I continued. I decided to follow the directions for the fitted version, with waist shaping. I finished knitting at the end of my holiday. I didn't really notice the pooling until I had already finished. Oh well.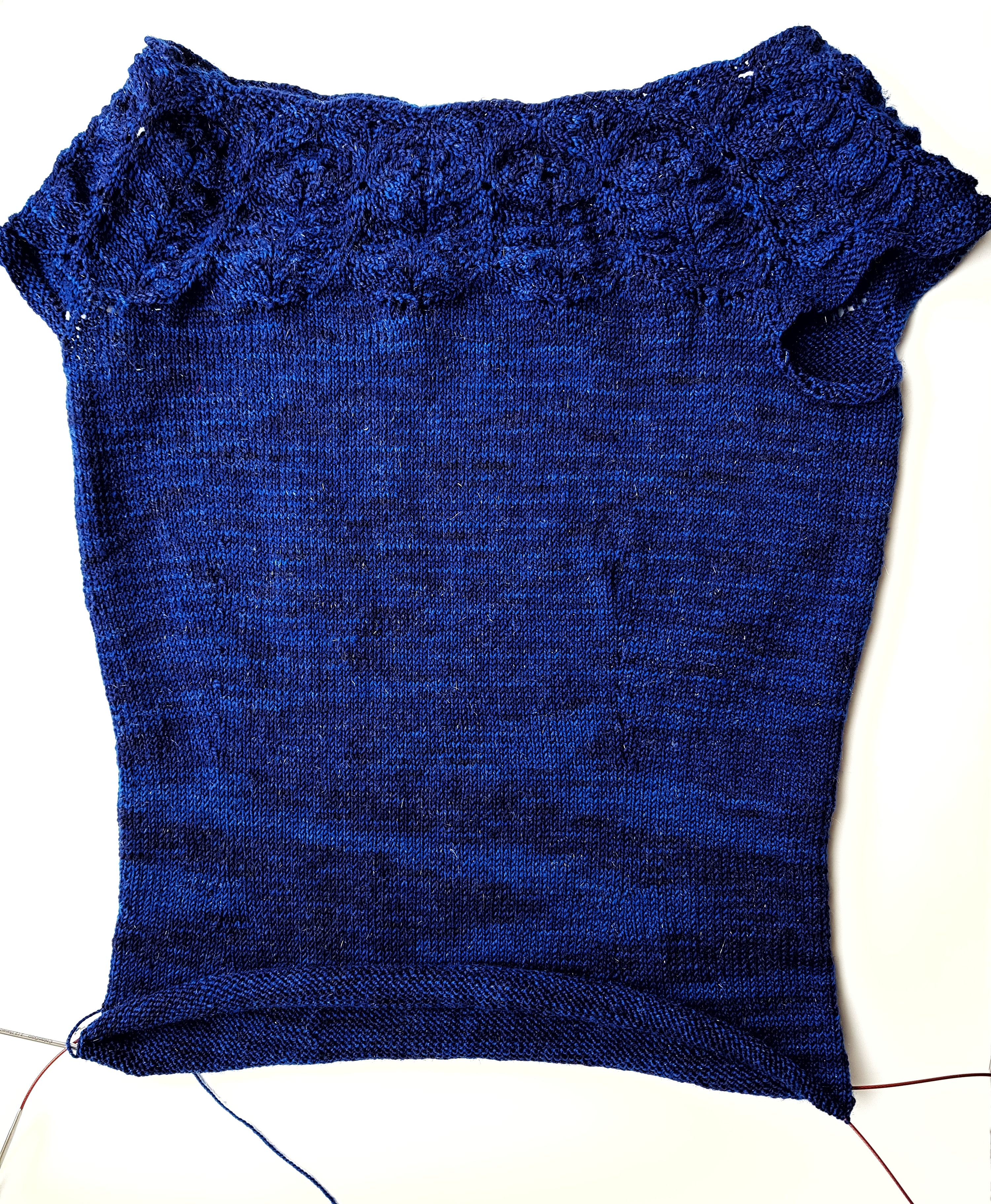 I washed the top and when it was in warm water it just kept bleeding dye. I tried fixating the dye with vinegar, which reduced the bleeding, but washing in warm water still made the water blue. In cold water it was fine. Weird.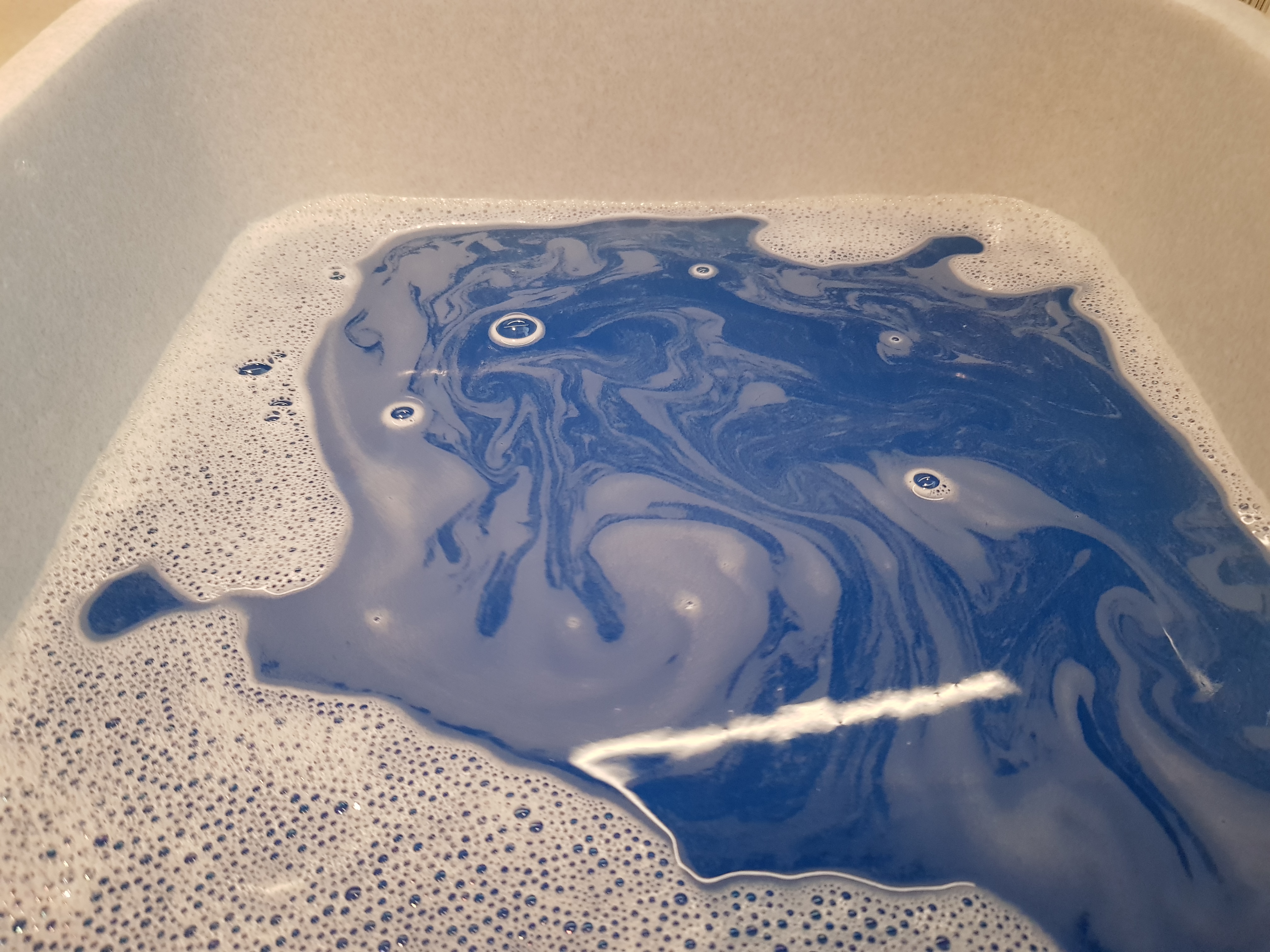 Then I blocked the top. The pooling is right where the decrease/increase section is, so tough luck. I don't think it could be avoided here without serious yarn cutting.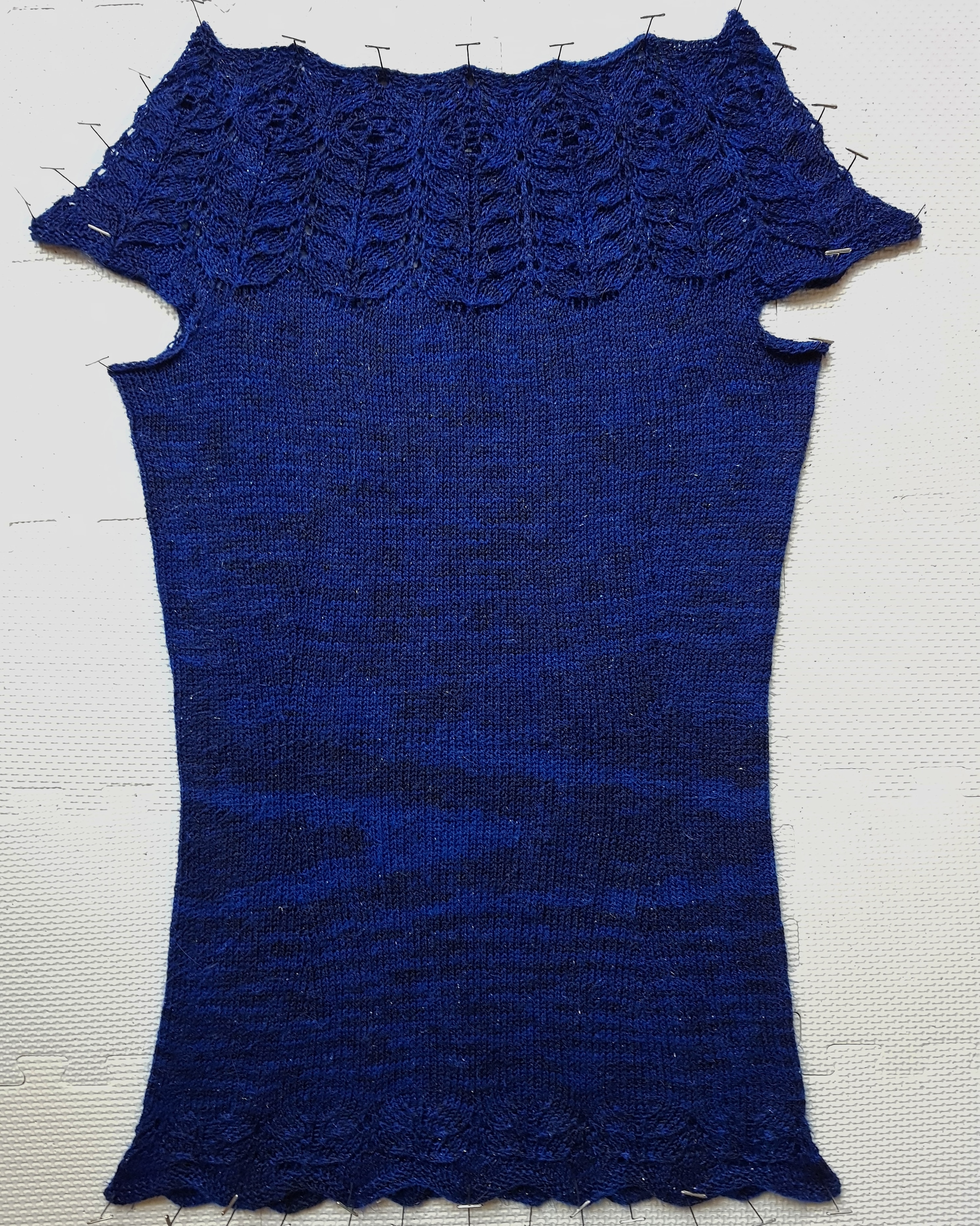 Freya helped with the blocking process, of course. She sat on the top right after her belly ultrasound, before licking off the ultrasound gel. Great. But hey, I understand, she had a naked belly and this top looks very comfortable.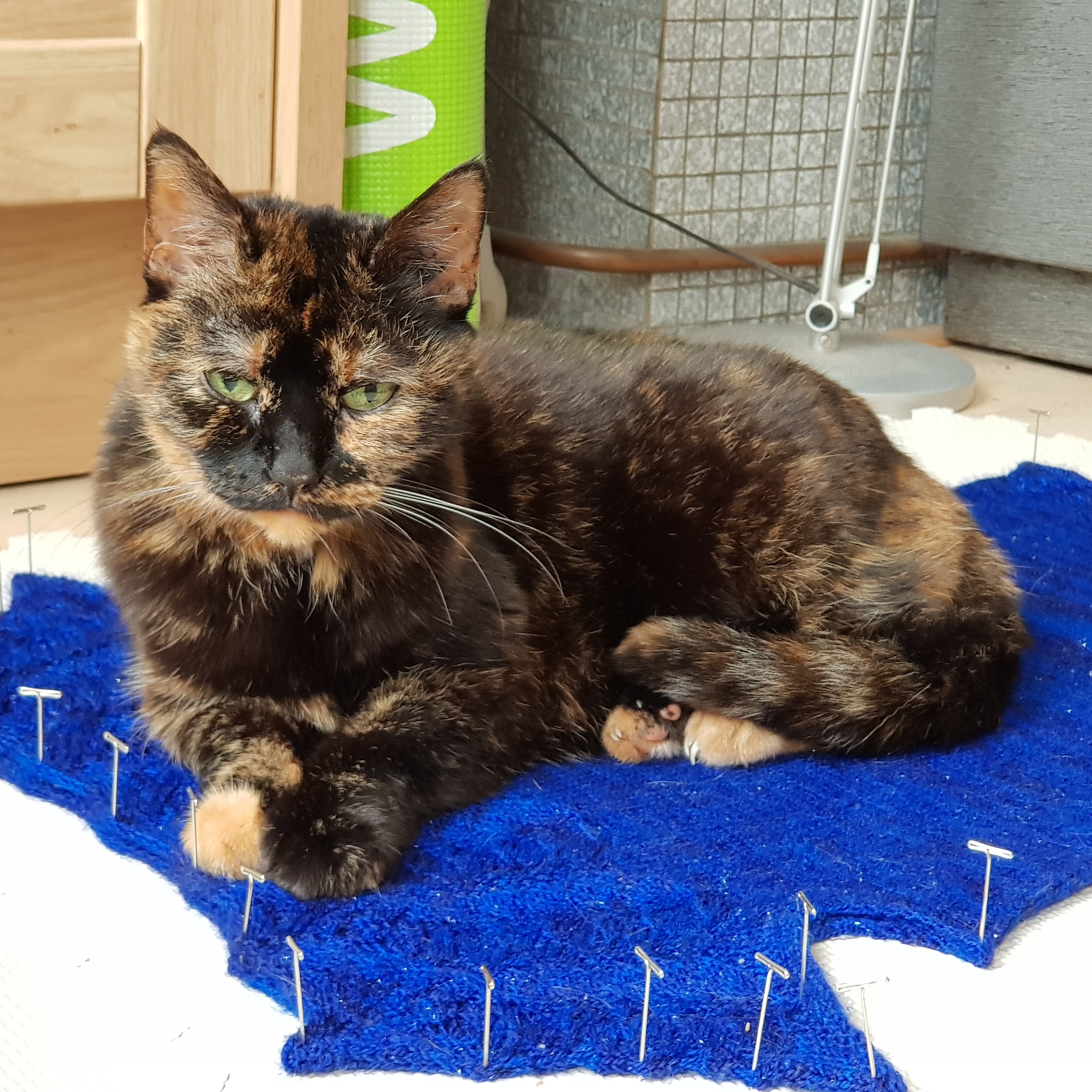 After blocking the top, it fits perfectly, and I have worn it a couple of times already. The weather has become cooler and the top really helped to keep me warm. I love it!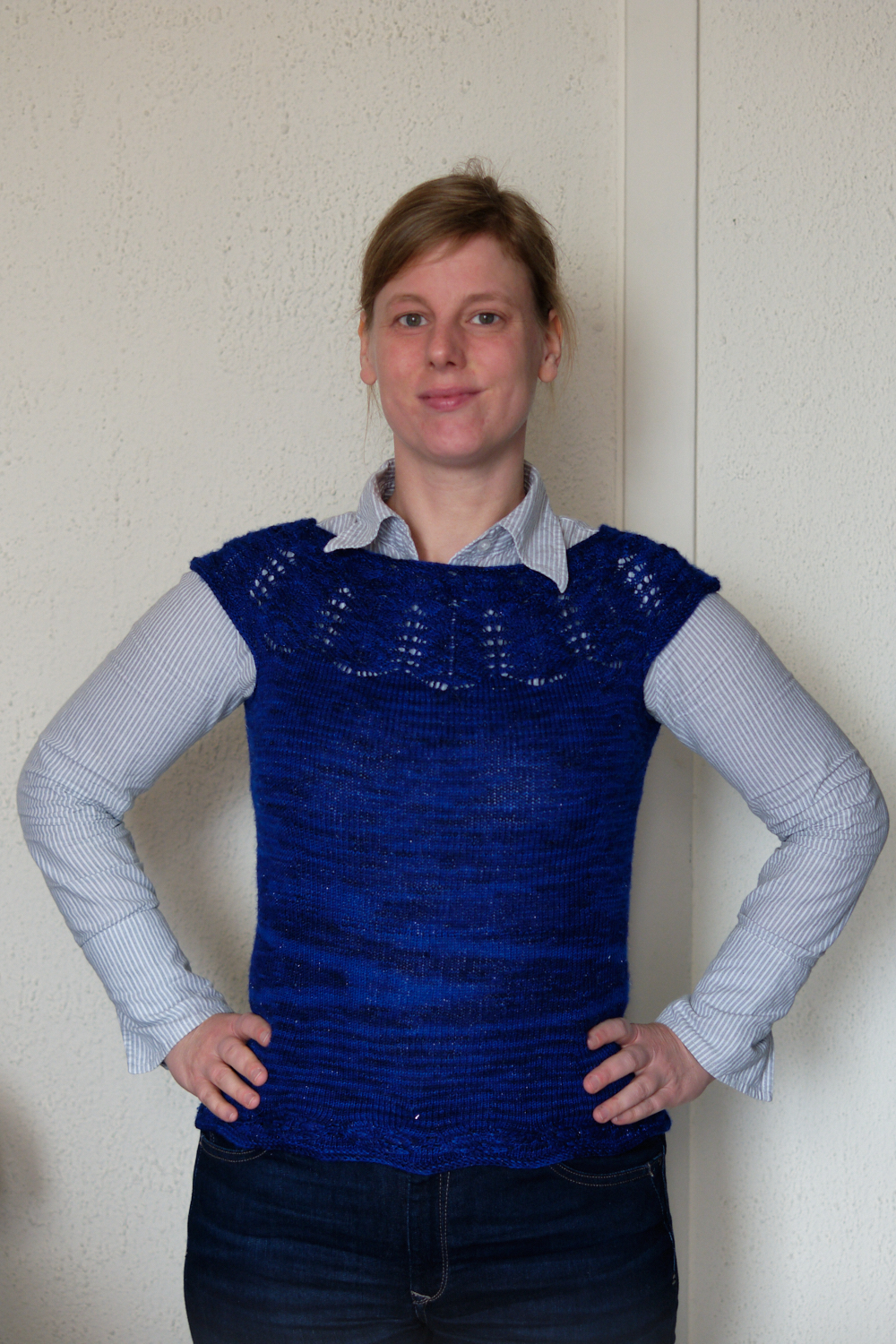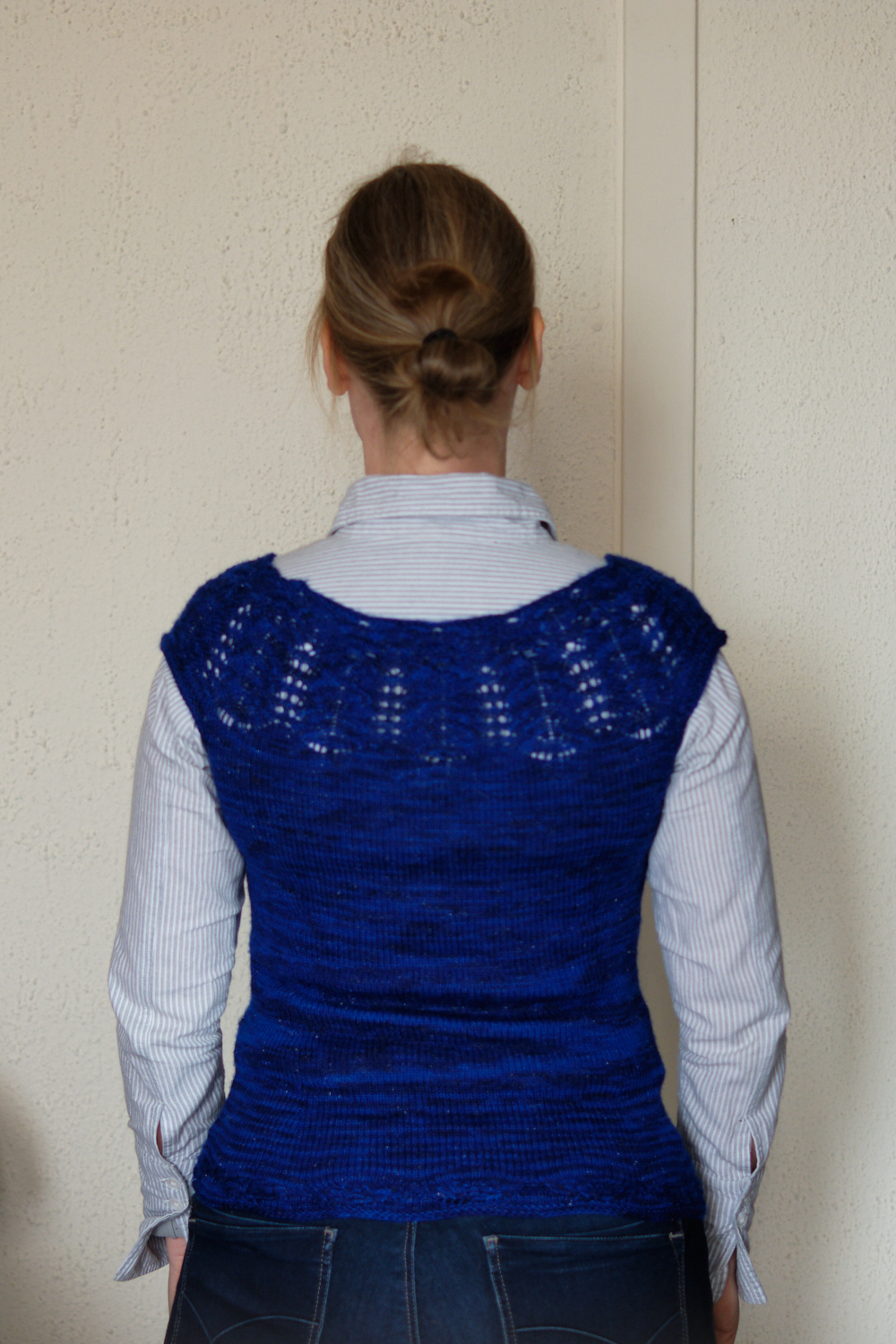 I think that the pooling looks a bit like folds in the fabric, it's not too bad. I like the yoke, it accentuates the hourglass shape.
So now I need more knitted vests. Some with colourwork, perhaps? And I want to learn how to sew a shirt to go under it.