If there's anything that connects all my activities to each other, like Ariadne's thread, it's curiosity and learning. I've always loved exploring new things and gaining new knowledge and experience. It's what makes me tick. I'm interested in lots of things, and have serial obsessions. Sometimes they last a day, sometimes a week or a month, and sometimes they are there for the long run. And I usually come back to such a special interest when the time is right. It's like a cycle.
While very enjoyable, this kind of hobby has the disadvantage that books and crafting supplies for all those different hobbies start taking up a lot of space. And I have been raised quite frugally: practice on old, second rate supplies and save the good stuff for when you're actually good at it. Add in some perfectionism, and the good stuff will just be languishing in a box somewhere forever. So I make a conscious effort now to be less careful and enjoy the good things and accept imperfection.
Today I felt like sewing something, and I decided to sew a new musical pouch. I sewed the previous one a while ago (actually, it has been exactly one year!), made some mistakes to learn from, and I've used it ever since. Today I wanted to try and make a simple pouch and practice the basic pattern and putting in a zipper.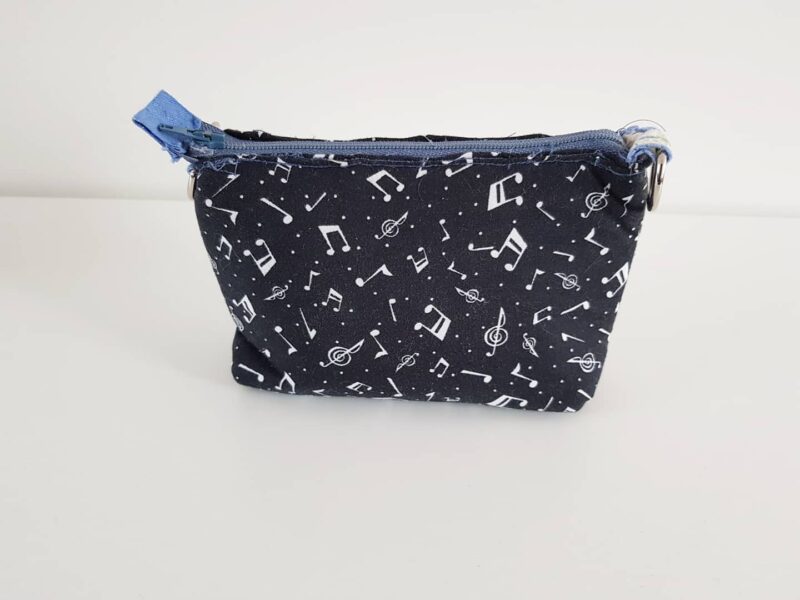 So I went through some boxes and found the fabric that I used for the previous one, and there was still enough left for a pouch that was slightly larger. I selected a matching zipper and started working.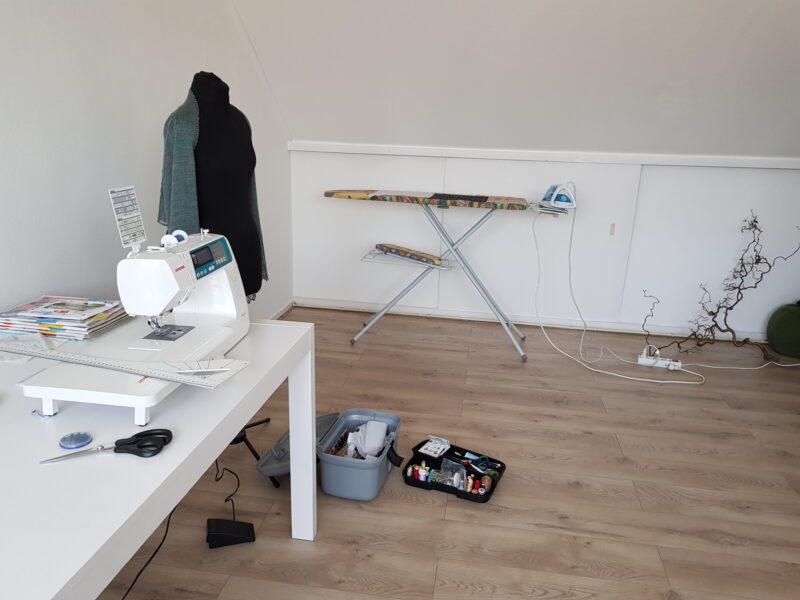 I used foam between the outer and inner fabric to make the pouch more sturdy. I was going to put my digital audio player in there, after all. I also decided to add zipper pulls to make a neater finish this time.
I kind of winged the measurements, which of course isn't very smart, but hey, I had limited energy and eyeballing it seemed good enough. Before starting the assembly, I remembered to sew in my label. That's a first! I did iron everything and started attaching the zipper.
Then I remembered that I wanted to add zipper pulls, so that was next. Unfortunately, I pierced the studs upside down on one end and had to remove them. That was really hard. But I managed to fix the problem.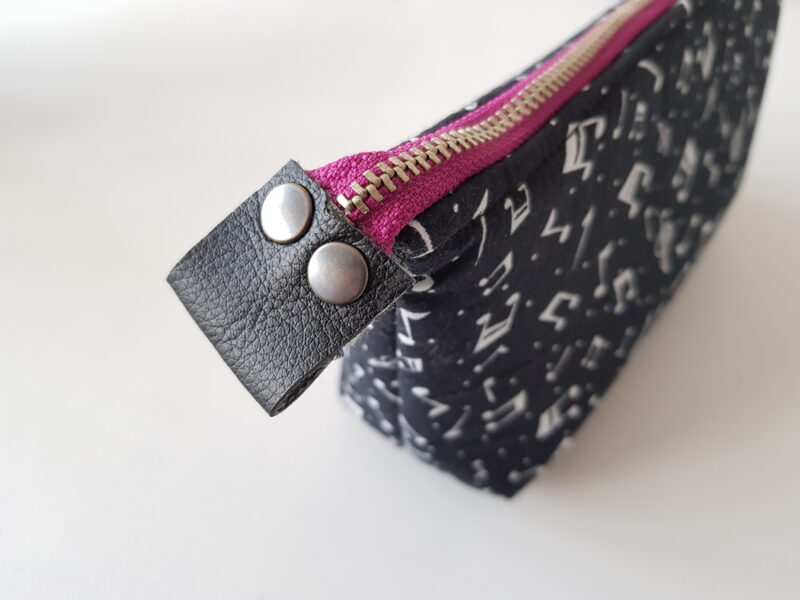 Then I attached the other side of the zipper to the fabric. And realised that I had put the lining wrong side up. Ugh. Redoing it took some time, but I managed to do it right this time.
Time to sew the sides and bottom of both the outer fabric and the lining. I remembered to open the zipper beforehand this time, but I didn't position the zipper ends where they would be in the outside after flipping the bag outside out. So I had to pull them out through tiny holes, which fortunately worked out okay. I boxed the bottom of the bag to make it stand up on its own.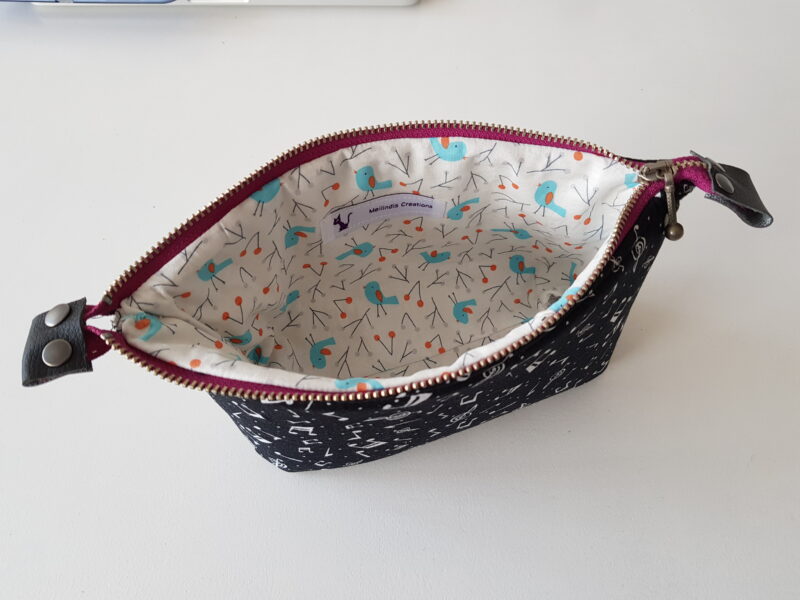 So, again, a not so straightforward sew, but one that taught me to consciously plan and execute each step, and to think about the result before starting to sew. If I make another pouch, I will probably add a pocket, but this time I didn't because I didn't have enough lining fabric left. I'm also wondering if it would be nice if I were to box the top corners a bit as well. But I have quite a nice new little pouch!