This year, I again purchased a Schaap & Draak advent calendar. I blogged about it back in November, when I was looking forward to opening it and finding out what it contained this time. Last year, it was a lot of fun to open a small fibre present every day, and all that fibre kept me spinning well into the new year. This year, it was just as nice. Again, I decided not to start spinning immediately, because I wanted to see what I had before starting.
After the first twelve days, I turned the first set into rolags and put them in my suitcase.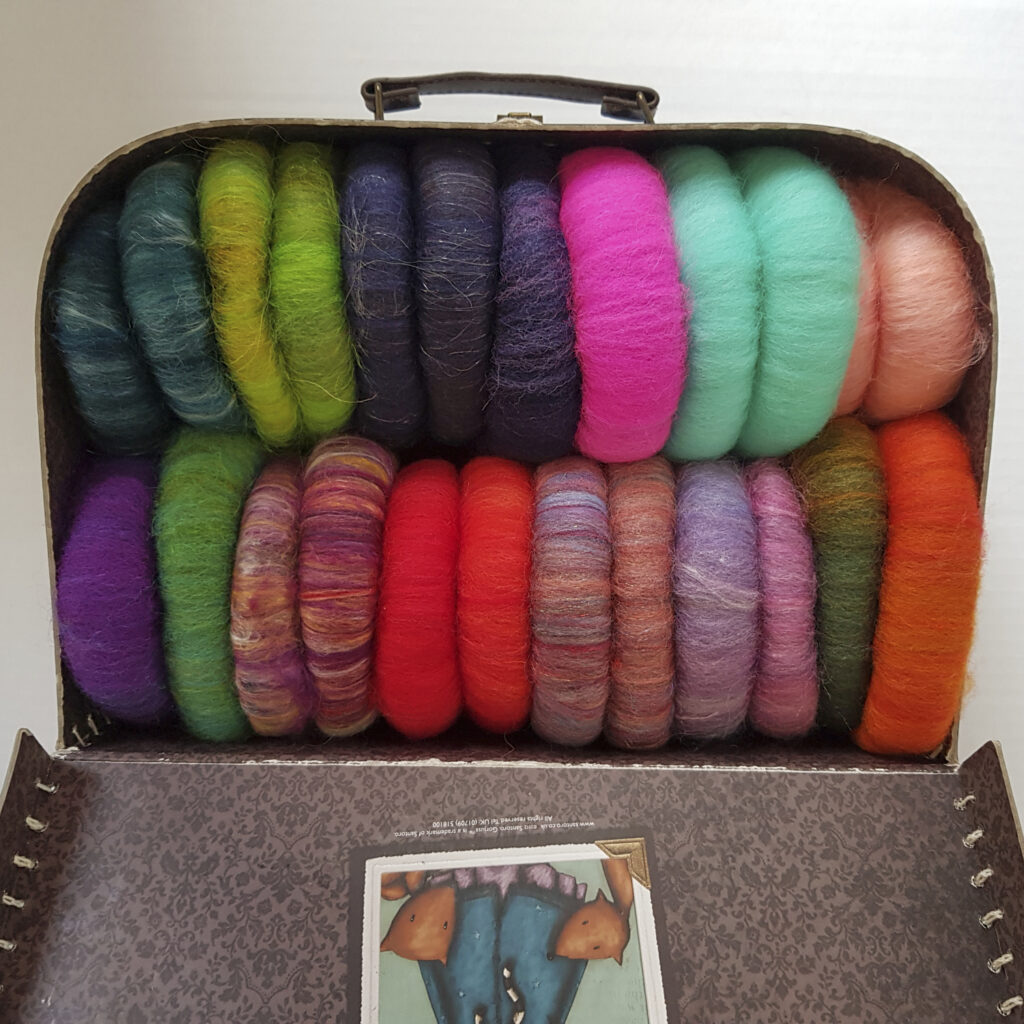 Then, on the 18th day, Freya passed away. I didn't open presents for a few days because I just didn't feel like doing fun things at all. But in the end I opened them all and they did brighten up my days a bit.
So, here's what the box contained. The first twelve days of fibre are in the suitcase, and the second twelve days are laid down around it.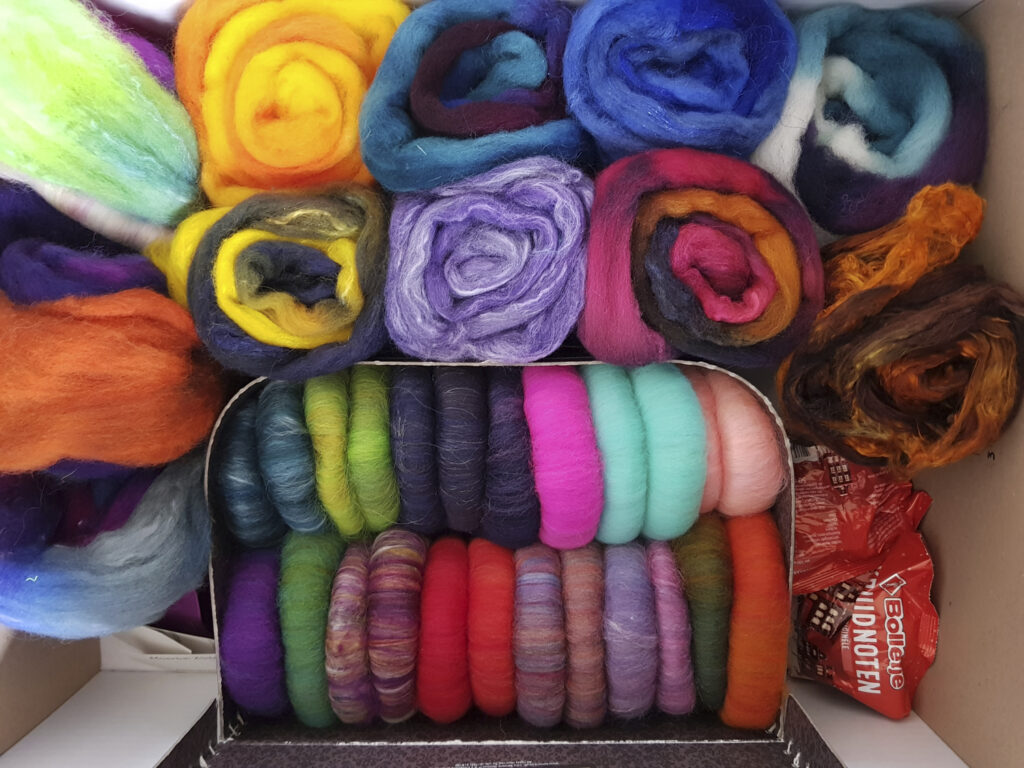 And here is an overview of all the fibres that were in the box:
Yesterday, when I had unwrapped the final present, a lovely mulberry silk, I decided to start creating more rolags. I made two rolags for each fibre sample. It was easy to make them for the (semi) solids, but for the multis, I had to decide how to blend them.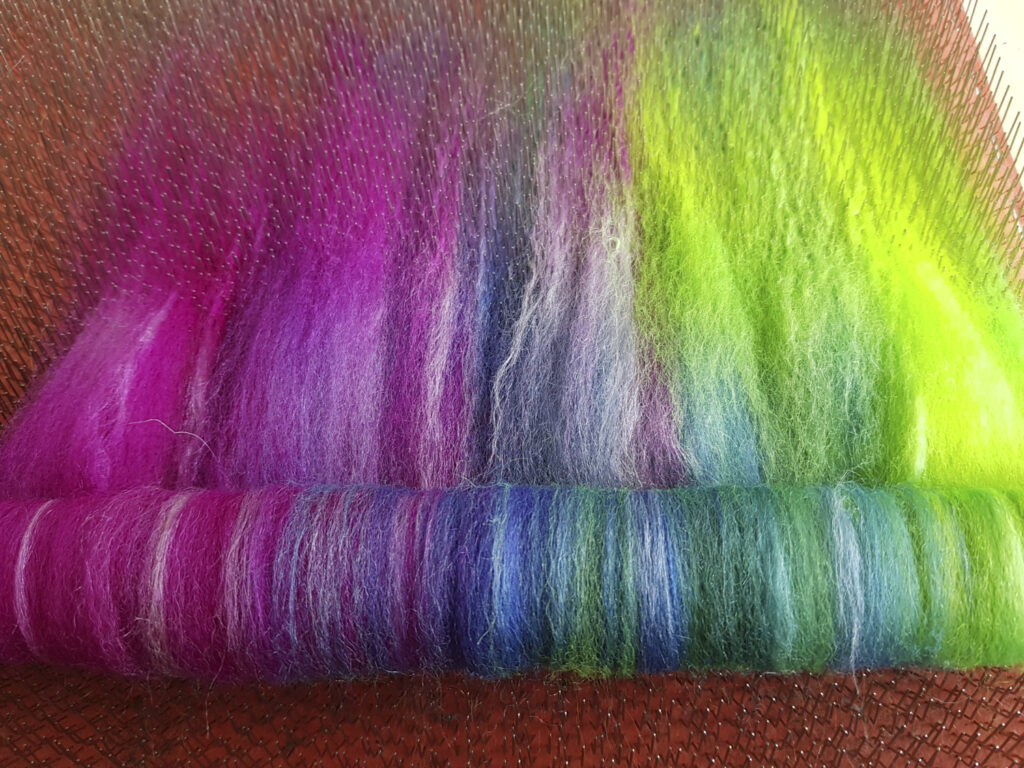 For some of the multi-coloured fibre, I decided to make two similar rolags with the same colour gradient. For other multis, I created a gradient over two rolags. And some multis I just blended randomly. That should keep the spinning interesting!
So here are the finished rolags:
Of course, I had to take a group picture of all the fluffy goodness before I start spinning: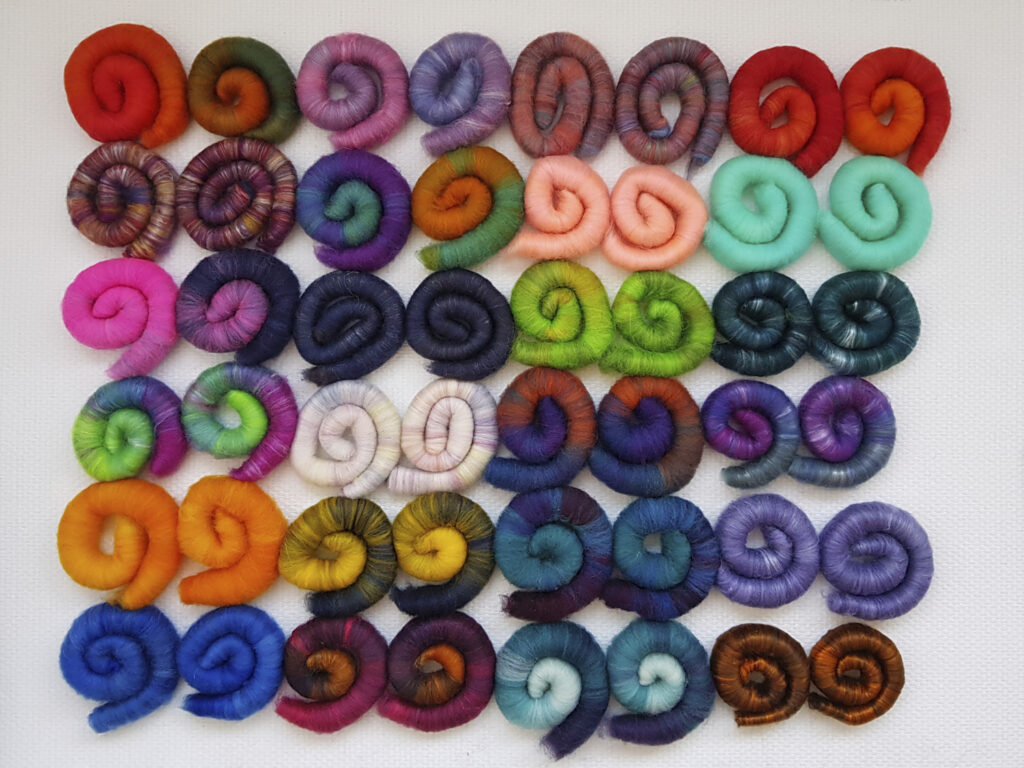 Let's see how long it will take me this time. The previous advent calendar took me over half a year (with some other projects coming in between, of course).