Last weekend I finished spinning another project. This one was started in the last week of the Tour de Fleece, and I had been spinning alongside knitting my Shrubbery Shawl. It was quite a large spinning project.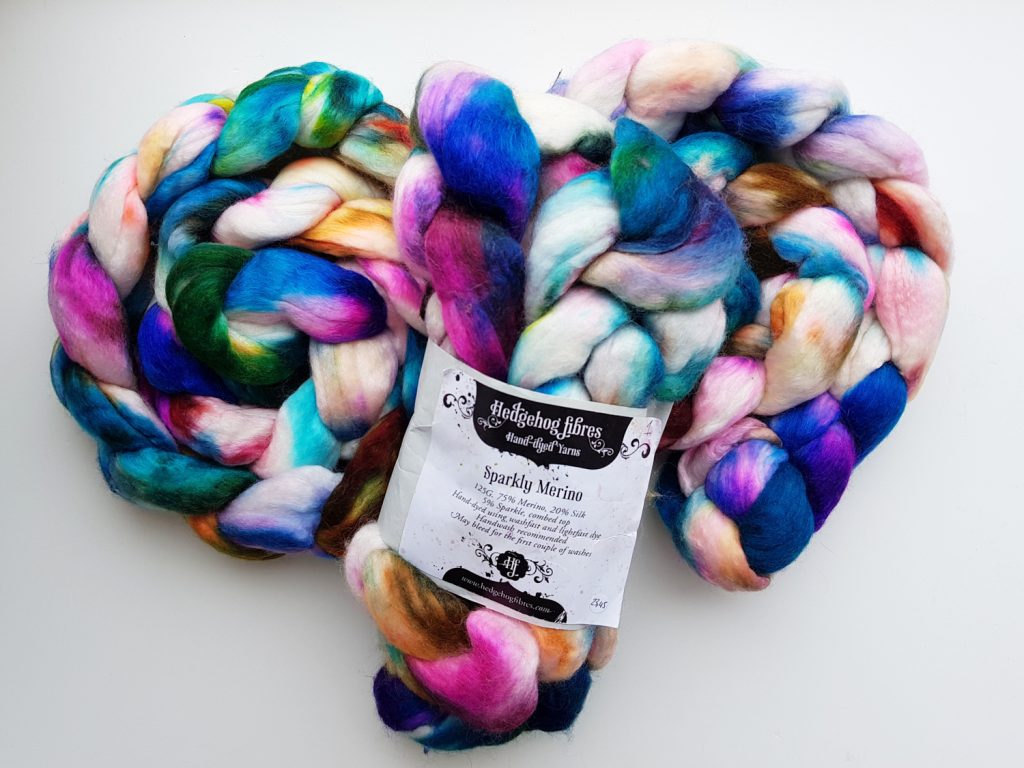 The fibre was from Hedgehog Fibres, a small company that creates hand-dyed yarn (and fibre). I bought these braids in my LYS a few years ago. They're generous braids: the label says that they're 125 grams each, but in total there's 400 grams of fibre.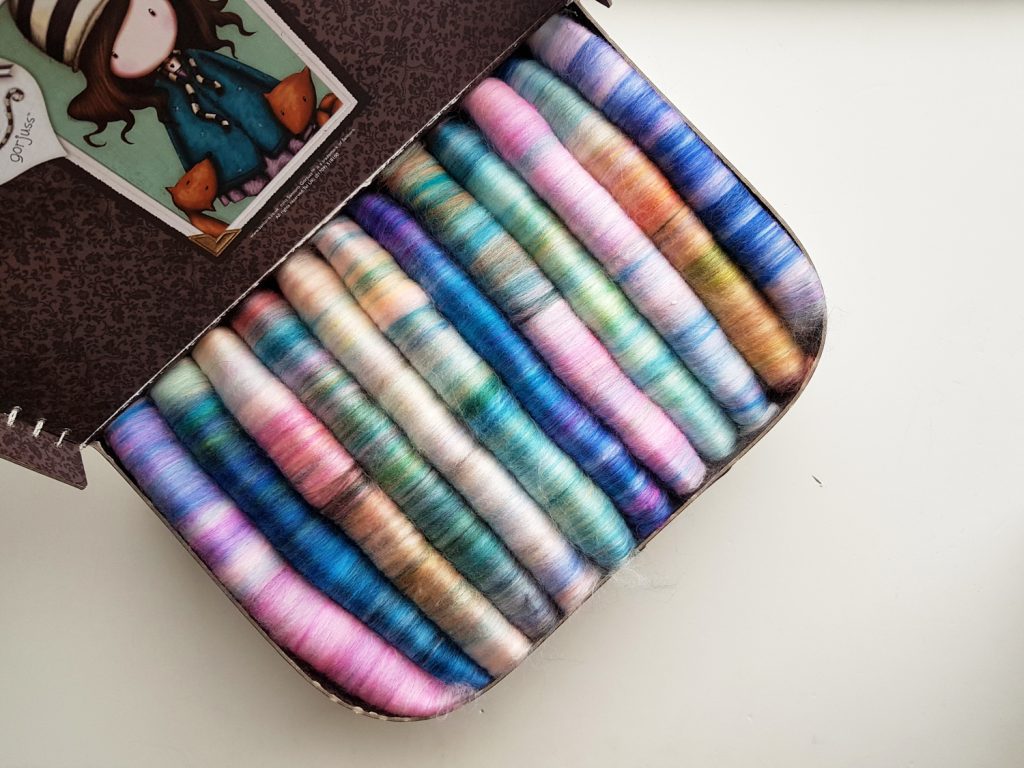 As usual, I created rolags. The fibre contained some bold colours, but also large areas of undyed fibre. I tried to vary the amount of colour a bit while blending, adding more or less white to the colourful bits to keep things interesting and prevent clashing.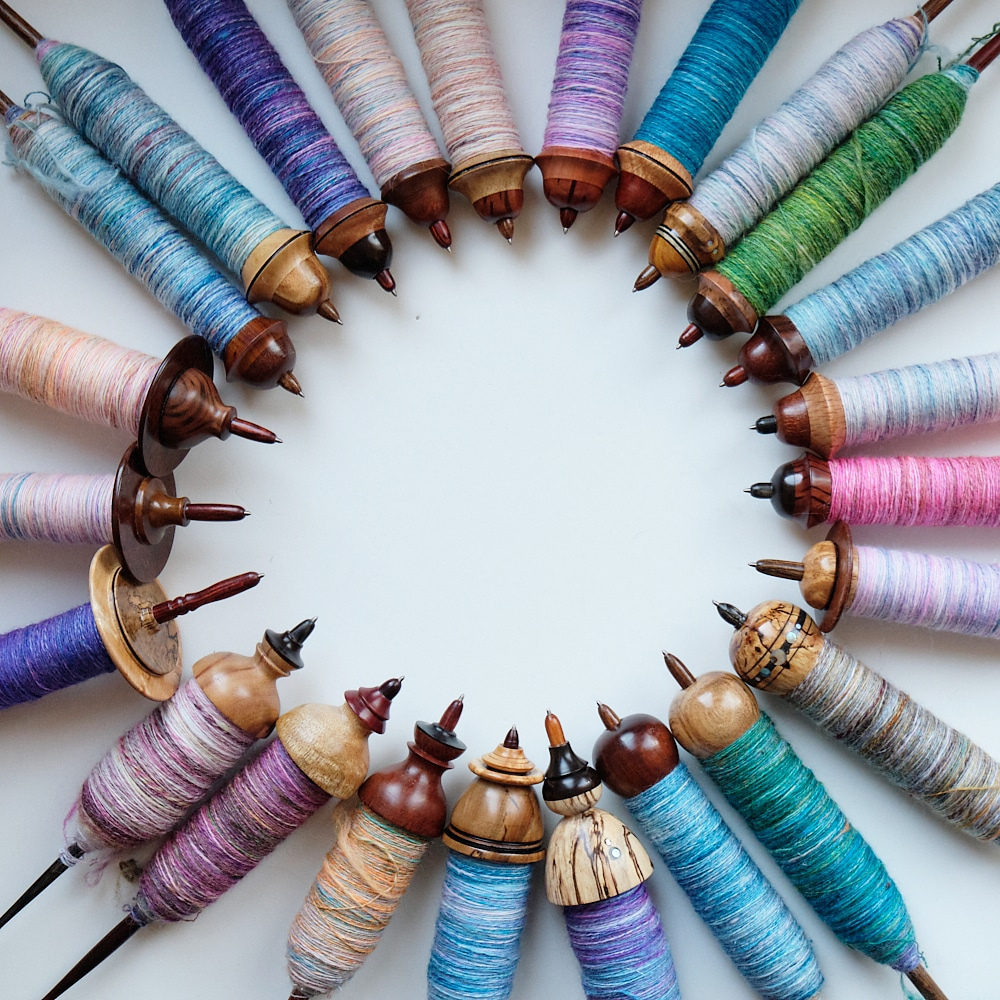 This time, I opted to spin the project entirely on The Spindle Shop spindles. They're my favourite spindles, especially the Dyavols (top half of the picture). Jory Freyee took over The Spindle Shop from Malcolm Fielding and he has kept the same high standards, while also giving things his own spin.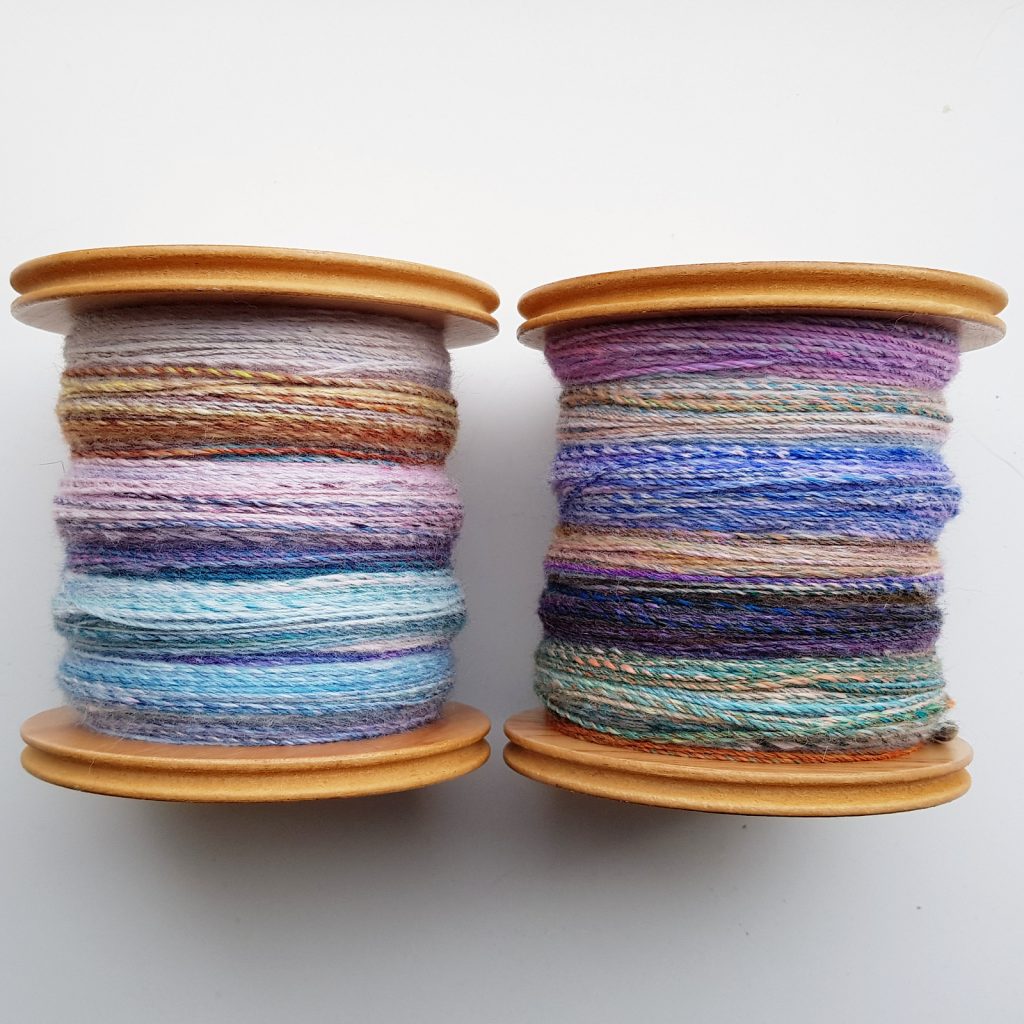 Plying seemed to take forever. I find plying very boring. It's both too slow and too fast. Too slow to get it over with quickly, and too fast to really enjoy working with the fibre (as opposed to spinning singles on spindles). But I managed to press on and finish the project. I was a little bit worried that I may have added too much twist.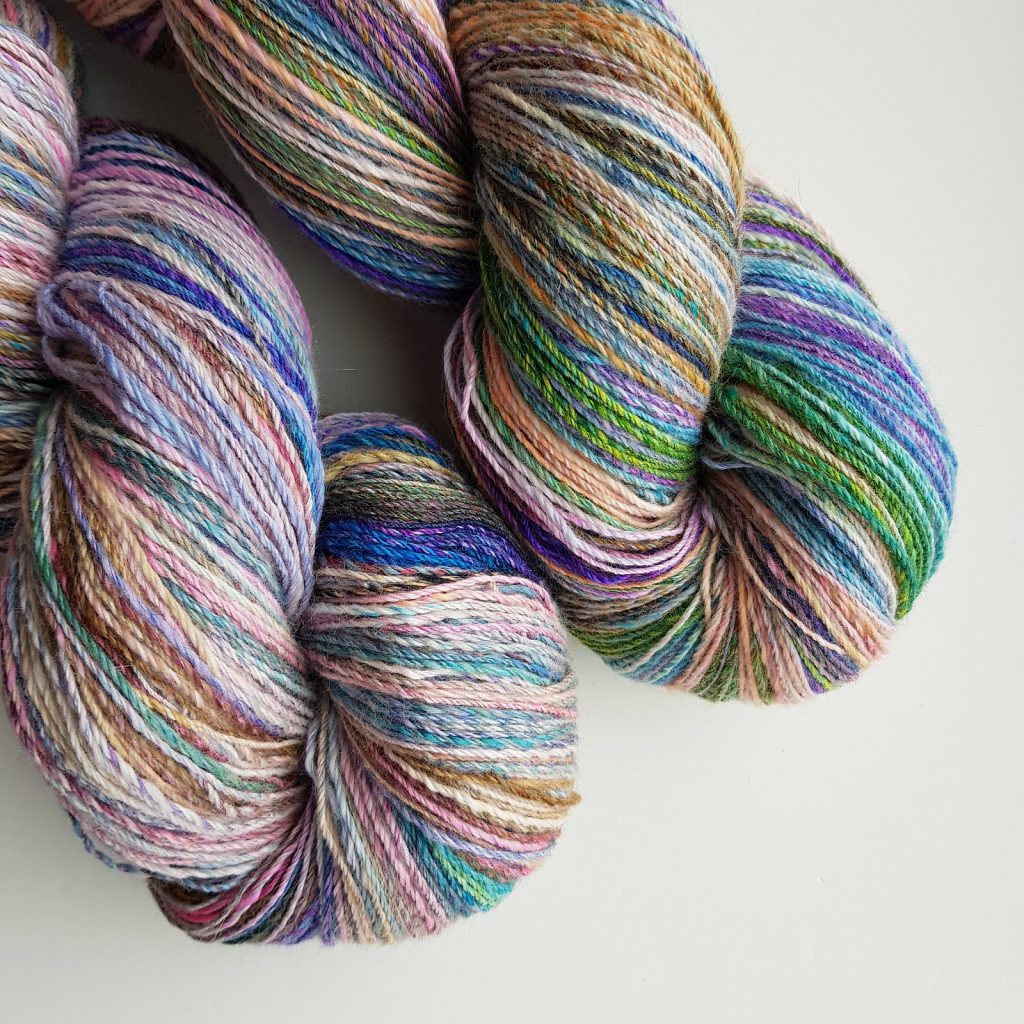 I took out my niddy noddy and skeined the yarn. It turned out to be 400 grams and 1632 metres. Spot-on for fingering weight! After washing it was clear that the yarn was well-balanced (phew!). I already know what I'm going to knit with it, too: Threshold by Melanie Berg. Or at least, something similar. I love boat necks for sweaters, but I'm not a big fan of the drop-shoulder, because my shoulders are quite narrow. I may combine the nice fit and texture of the pattern with an alternative shoulder design. I'll bring it on holiday next month, and we'll see.