It's still so warm here in The Netherlands. The Azores high is remaining stable, bringing warm air up here from the south of Europe. The sun is shining, the birds are singing, and nature is waking up.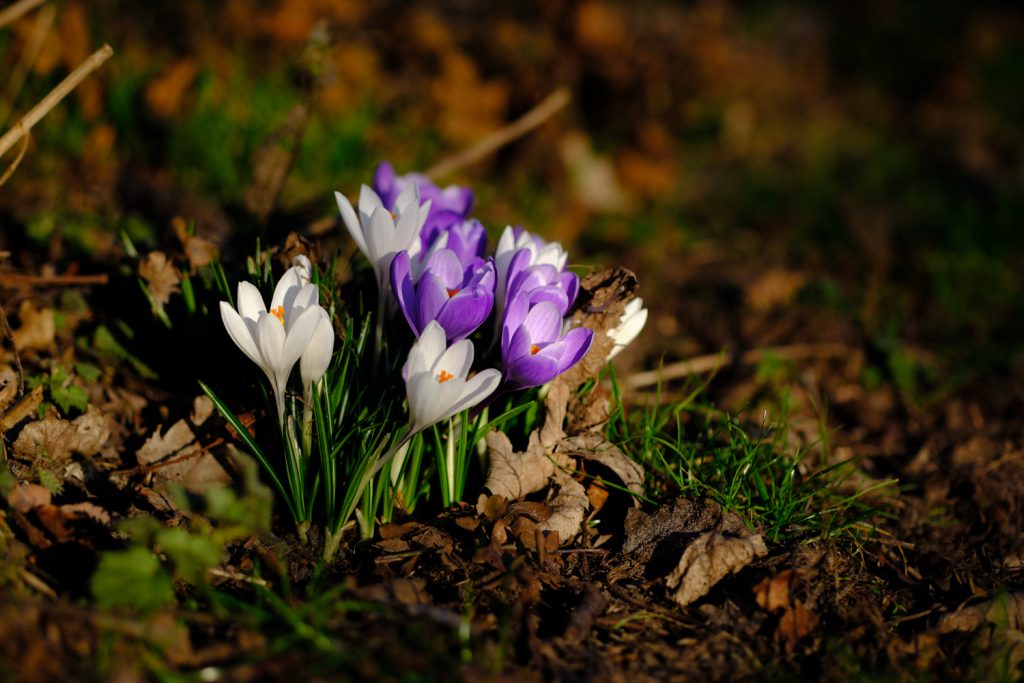 I've been taking walks around the neighbourhood with my camera, which I recently got back from the Fujifilm repair centre (yay!). I had missed this, and I'm now cherishing it even more.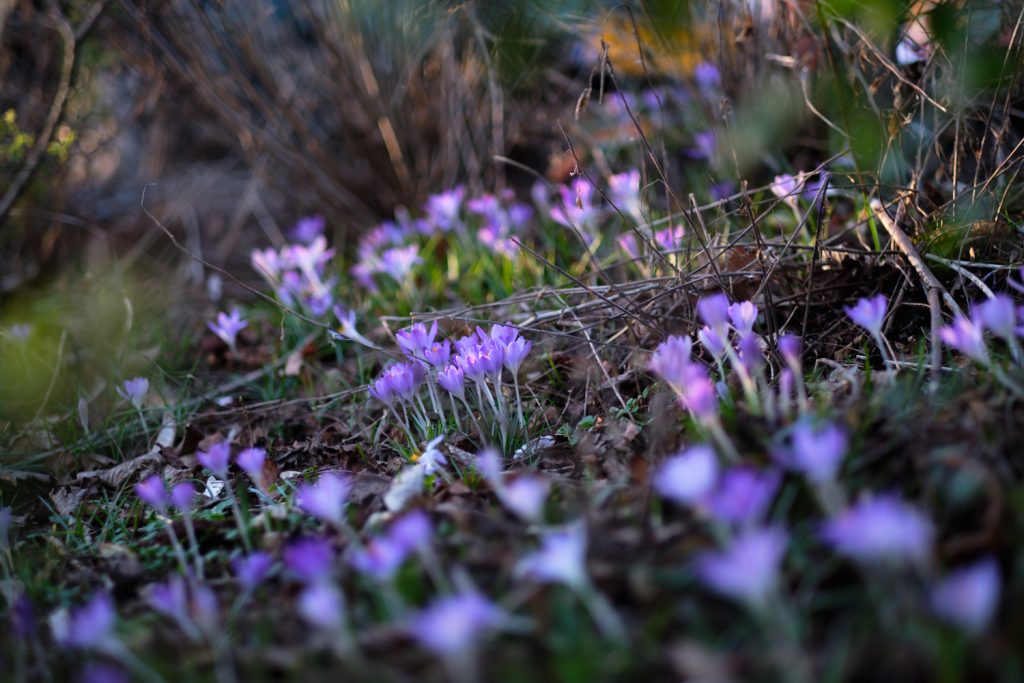 The flowers are popping up everywhere. Winter has been short and spring is here now. Even though it could freeze next month, nature is taking a leap and everything is enjoying the early sunlight.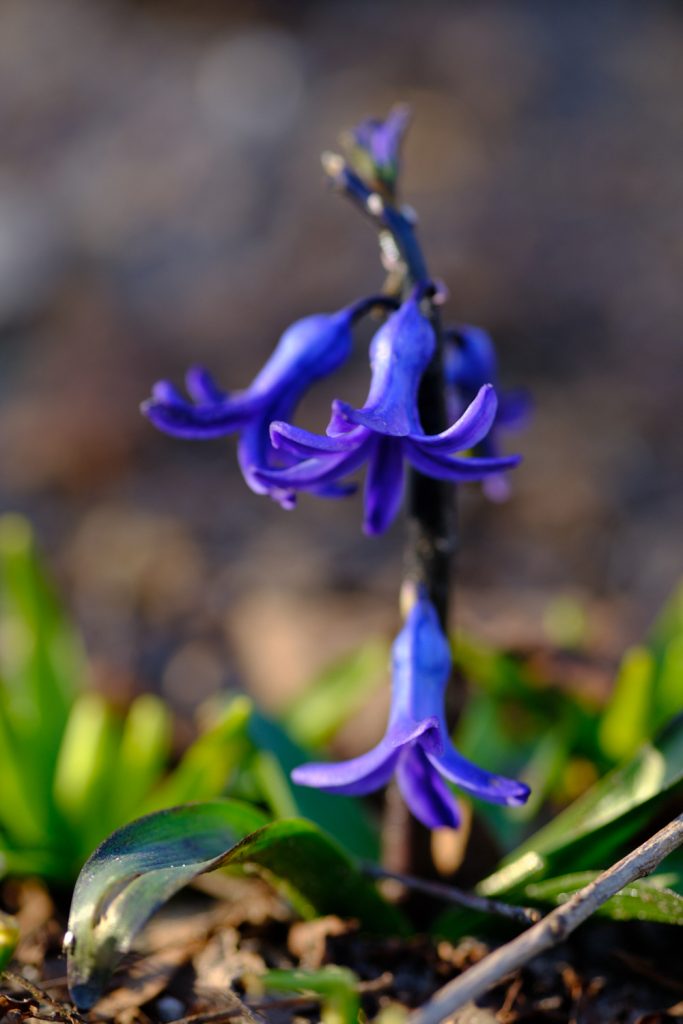 I felt like knitting spring-like patterns. So, two weeks ago, when I visited Germany with my husband's family, I cast on The Emperor and the Scarab, a shawl pattern that combines a stockinette body with a beautiful lace edging, featuring butterflies. I used a skein of handspun lace weight yarn that I spun during the Tour de Fleece of 2017.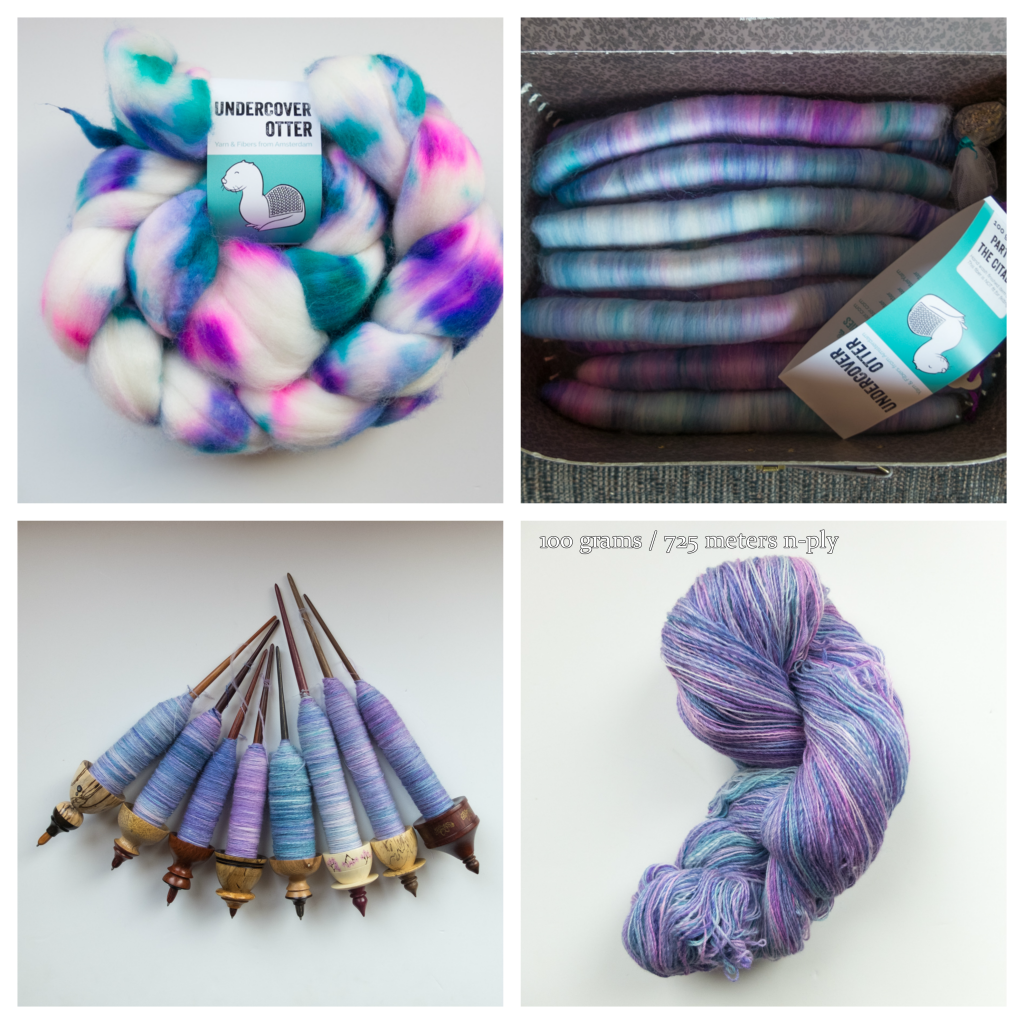 The colours reminded me of spring, and are some of my favourites. I didn't know if it would work with the pattern, but decided to take the leap. I started knitting the body and it was looking good. Then I started the first chart.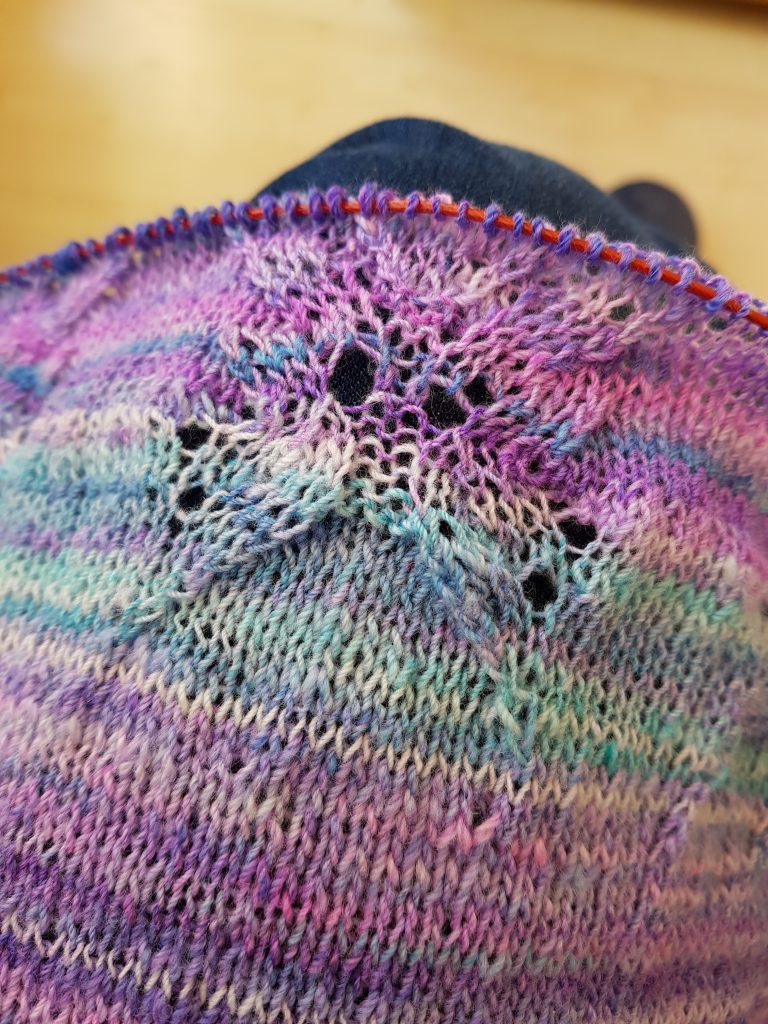 So far so good. Or so I thought. Of course, I had switched the charts and I had started with the second one instead of the first one… Ripping back about 25 rows was a bit of a pain, but at least now I knew that the butterfly pattern would be pretty!
Fortunately, after that mistake, everything went well. I finished knitting the pattern last Friday. I did a slightly different bind-off to emphasise the picots, and I used JSSBO instead of a regular bind-off for the rest of the stitches. I loved knitting this, and the result is very spring-like and airy.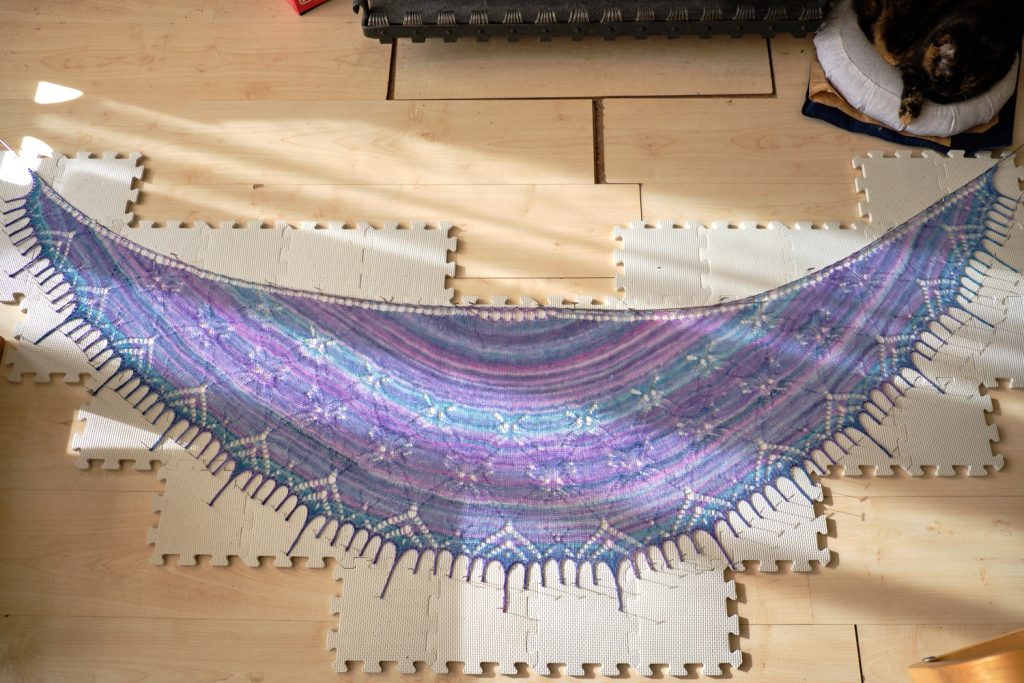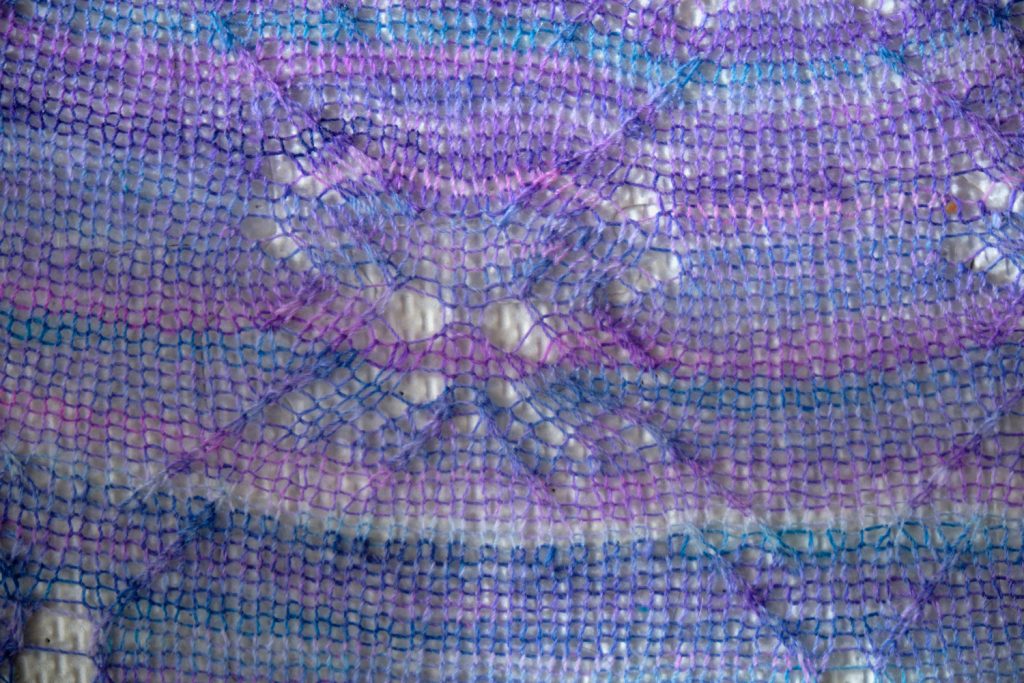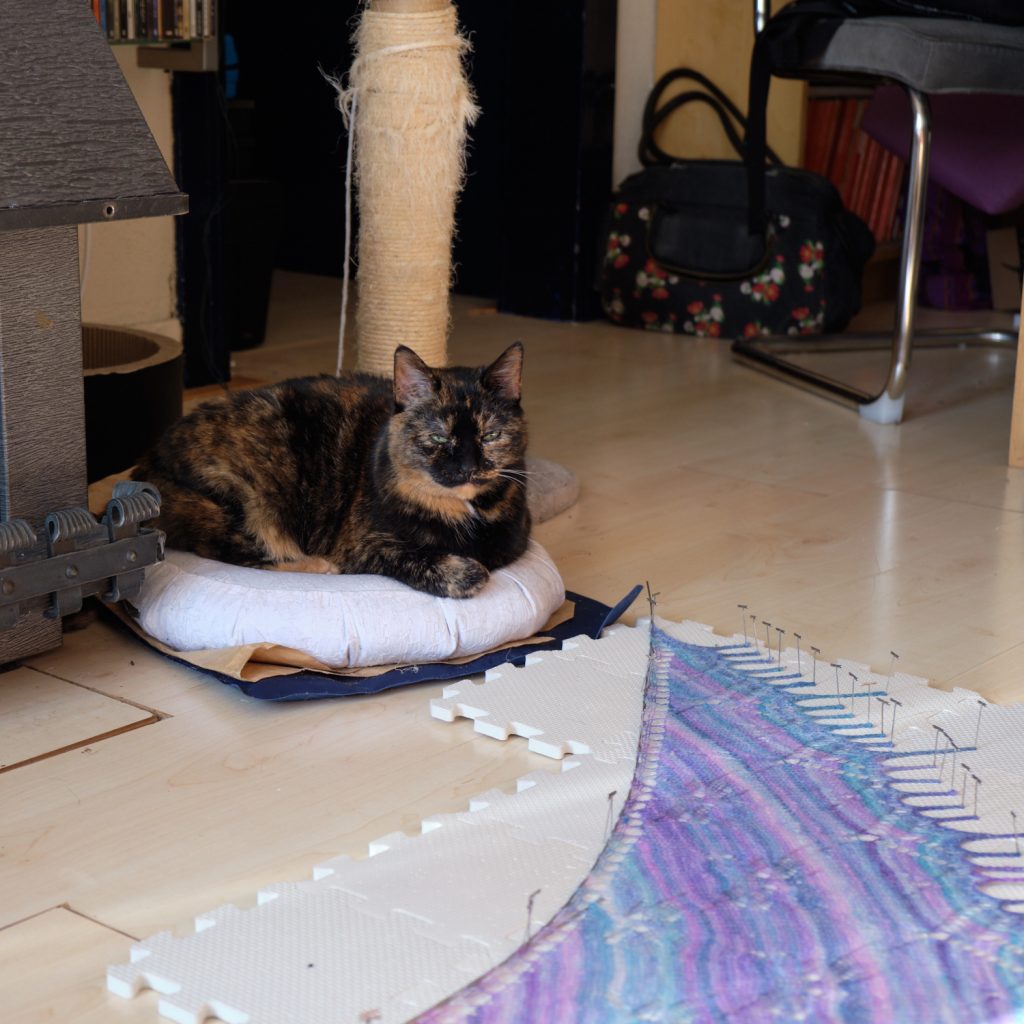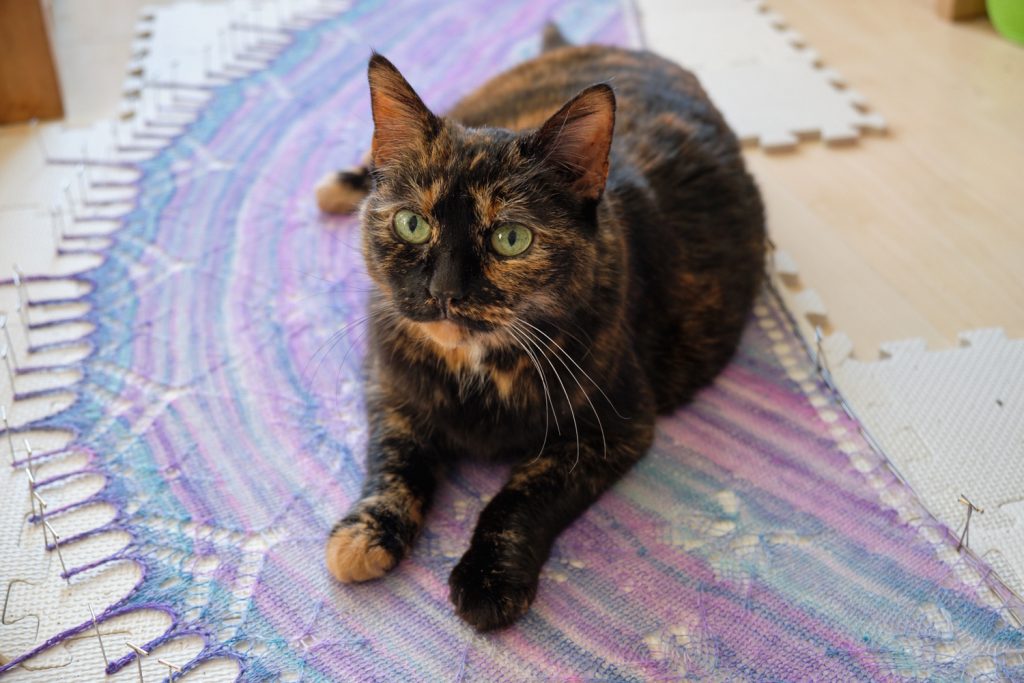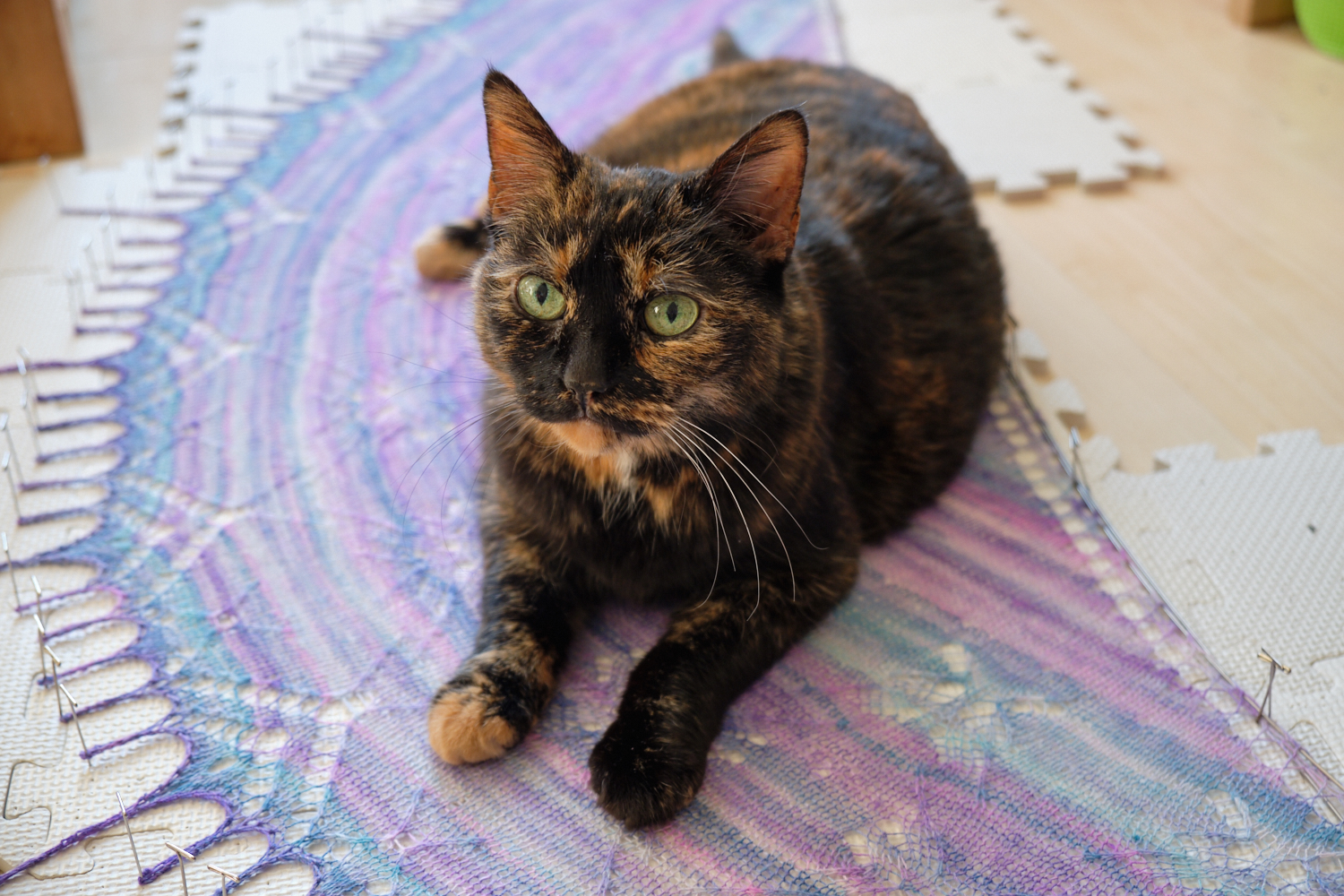 This time, Freya was really possessive of the shawl. When I removed the t-pins, she kept swatting at my hand and my husband had to distract her to give me time to get the shawl off the blocking mats. Funny kitty.