In the beginning of this year, I improvised a pair of brioche mittens, just in time for one of the coldest days I have ever experienced. When my mother-in-law saw them, she told me that she would like a pair too.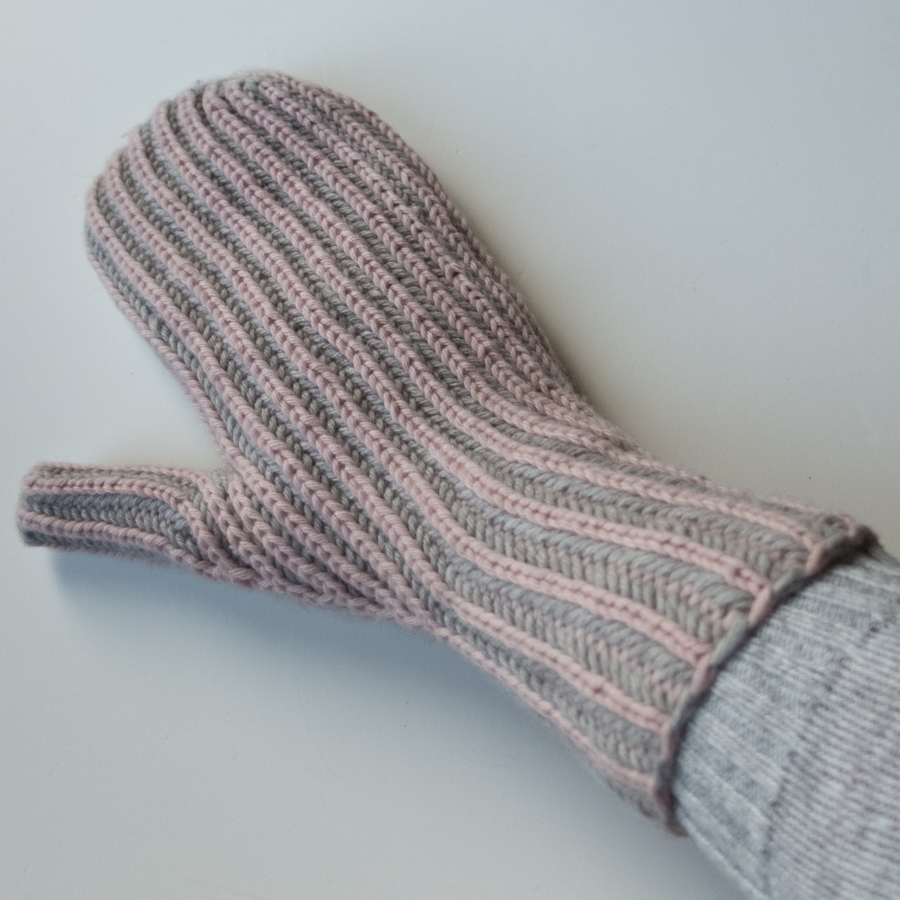 That's quite special, because my wonderful MIL is usually very warm, so even though she loves handknits, she cannot really wear them. She knits socks, and my sock drawer contains some pairs that she made. So I was very happy to finally knit something that she wanted, and would appreciate.
However, winter was over, I was in the mood for other things, and I don't craft well with deadlines. They somehow suck the life out of your project sometimes, making it a chore instead. I didn't want that, and she understood perfectly. She didn't mind if the mittens would take years!
So of course I wanted to make them for this coming winter. We have had a very hot summer, a warm autumn, and our winter may or may not be warm too. But it might become cold, and I wanted my MIL to have nice, warm hands! 
So I brought my yarn and needles on a family weekend last week, even though I realised that I wouldn't have the time or energy to start. It didn't matter, bringing the project kept it fresh in my mind. 
When I was back home, I was ready to start! I decided to knit these mittens a bit differently from the previous ones. Those were a bit large, so this time I started with 4 stitches on each needle, increasing twice. After attaching the thumb, I decreased more evenly around the mitten instead of only on the sides. I used a decrease every four rows, as follows:
slip the brk to the right needle purlwise
knit the purl stitch (with the opposite colour)
slip the knitted stitch to the left needle
pass the next brk over the knitted stitch
slip the knitted stitch back to the right needle
pass the previous brk over the knitted stitch
I decreased a bit more when I arrived at the wrist, and then I kept on knitting until I ran out of yarn. Done!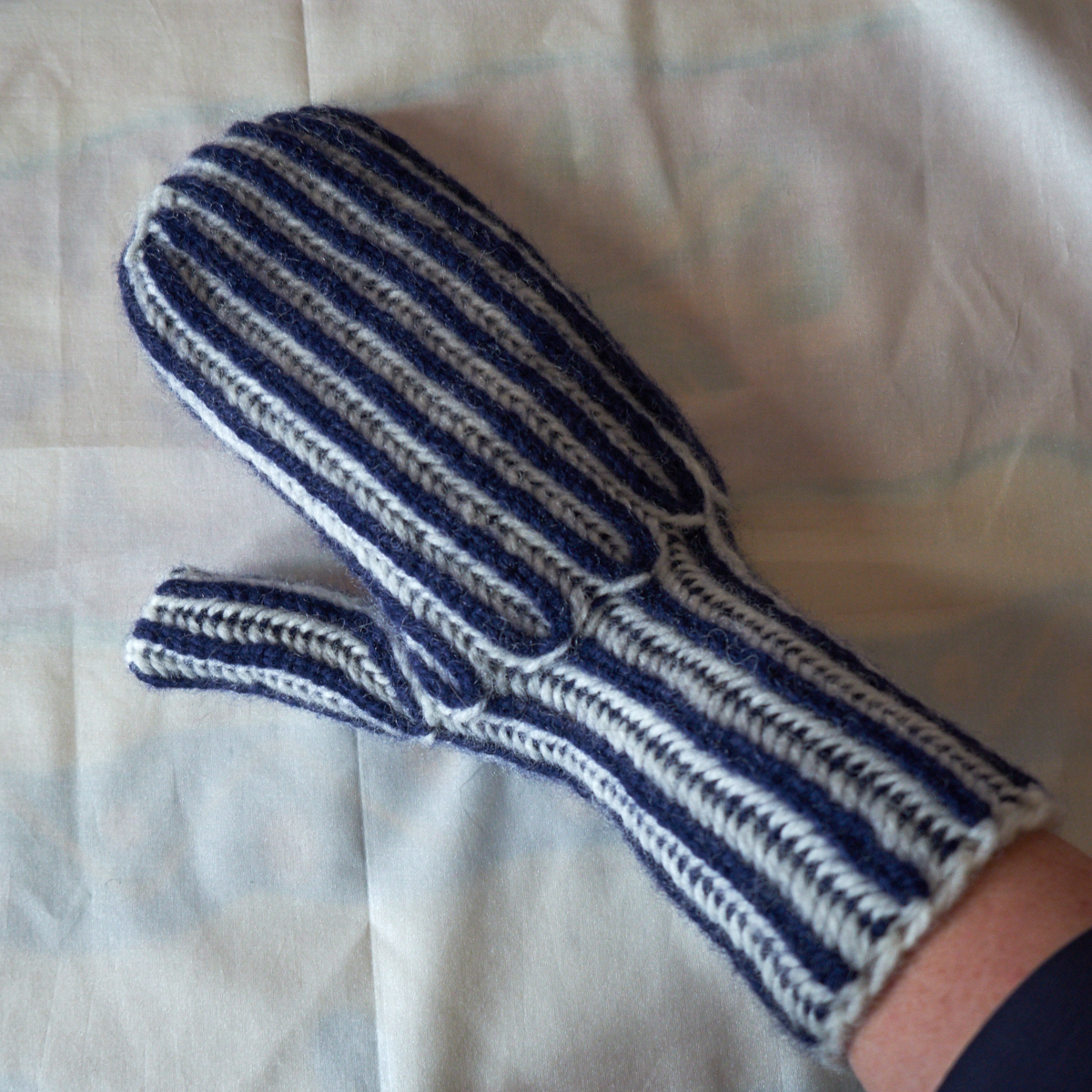 I remembered from my previous project that the mittens were nice and warm, but that the wind could easily get through while cycling. So I decided to full the mittens a bit. I almost went too far, the wrists, which I tried to skip in that process, still became more tight, so the mittens were harder to put on. But stretching them a bit again solved that, fortunately.
I'll give the mittens to my MIL next Friday when I see her again. I really hope that she likes them!