Keeps the cold away…
Winter is back since Friday night, and there's snow, even here in Den Haag. We took a walk yesterday and even though the layer of snow is really thin, someone managed to make a snowman next to the tram rails. Impressive!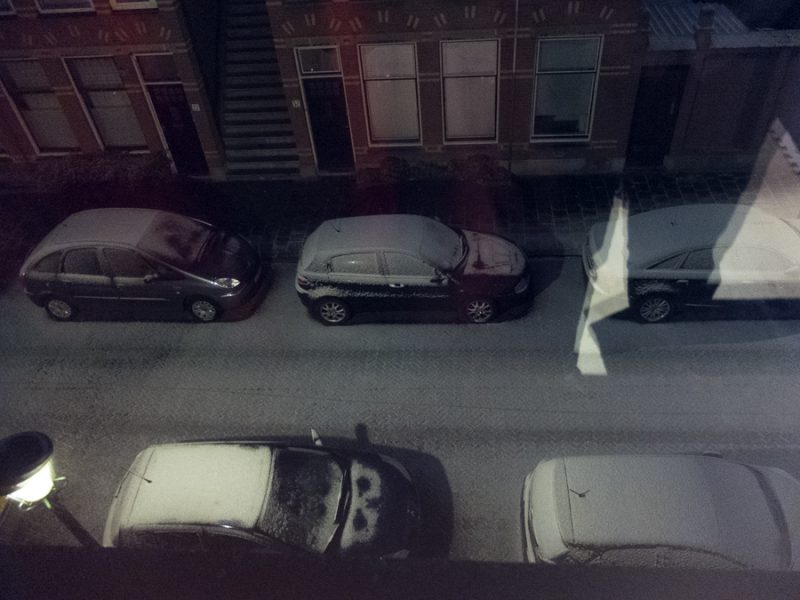 After our walk I decided that I wanted to weave with handspun and try out the other reed I have (the 60/10). At 15 epi, I thought heavy lace weight should be fine, so I grabbed my skein of Blozend Zilver (about 600/100g) and started warping the loom! I wanted to make the scarf longer than the one I made on Friday, so I clamped the warping peg onto a high shelf in the kitchen, using the diagonal to create more length.
It took quite some time to warp the loom, as this reed took twice as many threads! But at last, I could start weaving just before dinner. I continued after dinner, and finished weaving just before bed. This morning I took the scarf off the loom and washed it. It's drying right now.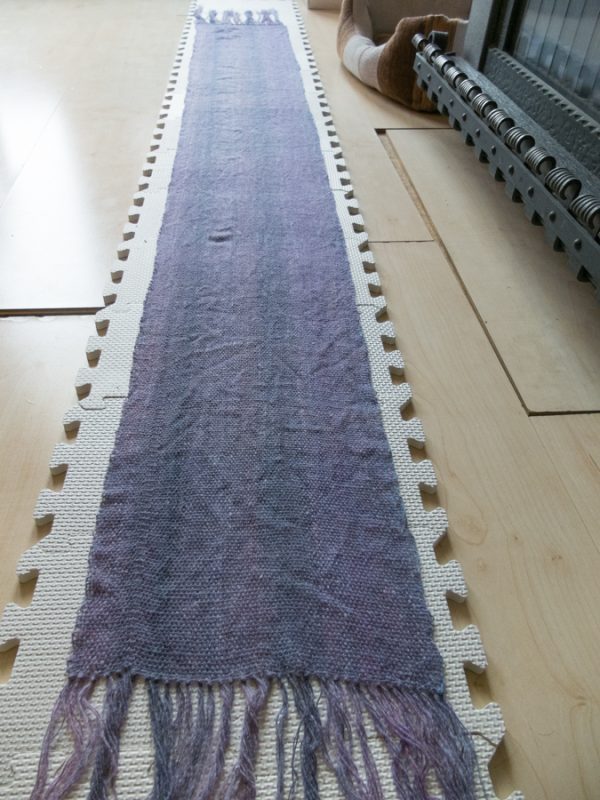 My selvedges are better, and the fabric looks quite nice close-up.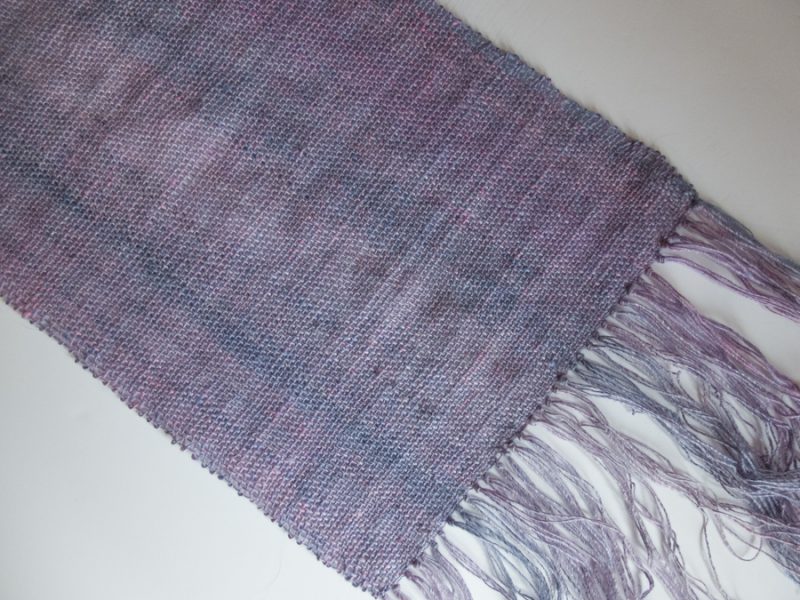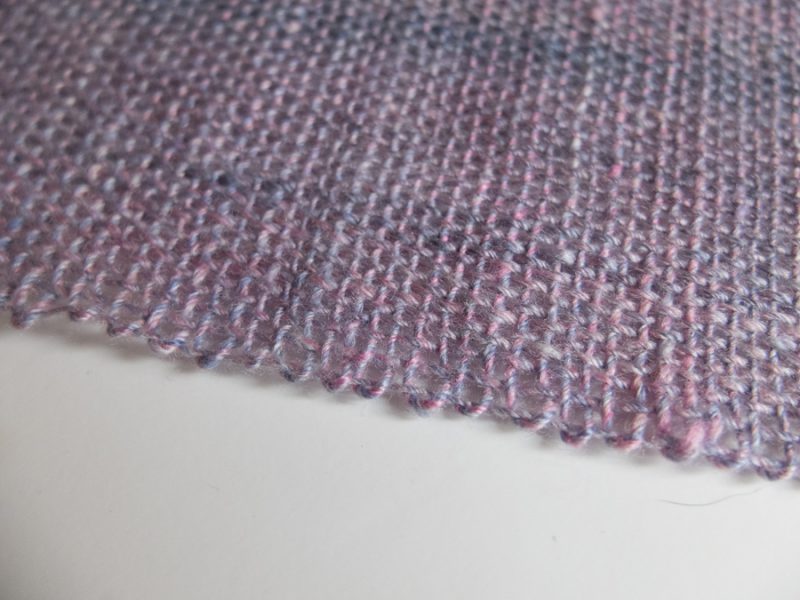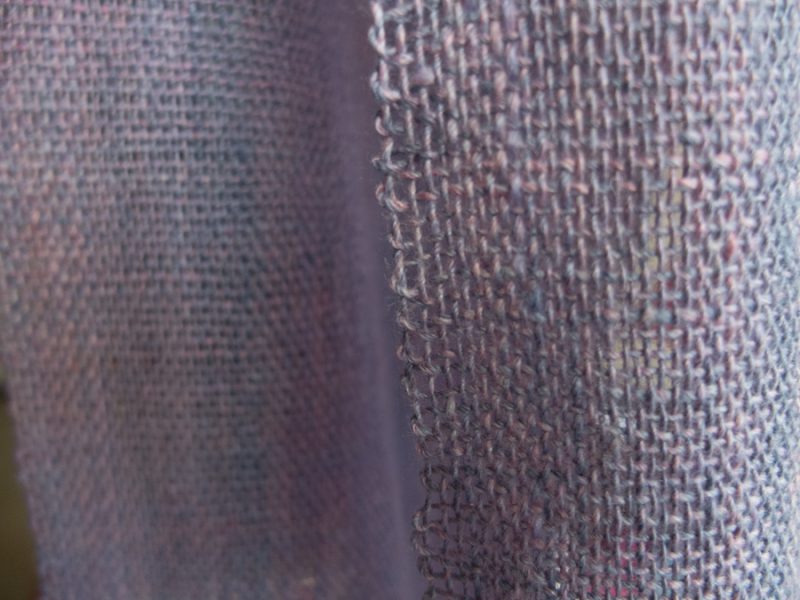 To finish off the weekend, I have warped the loom again, and I will be weaving some fingering yarn with the same fine (60/10) reed as the last project. I'm going to do the simple houndstooth pattern, combining a purple merino sock yarn with some silver grey Drops Fabel. I hope the fabric will still be supple.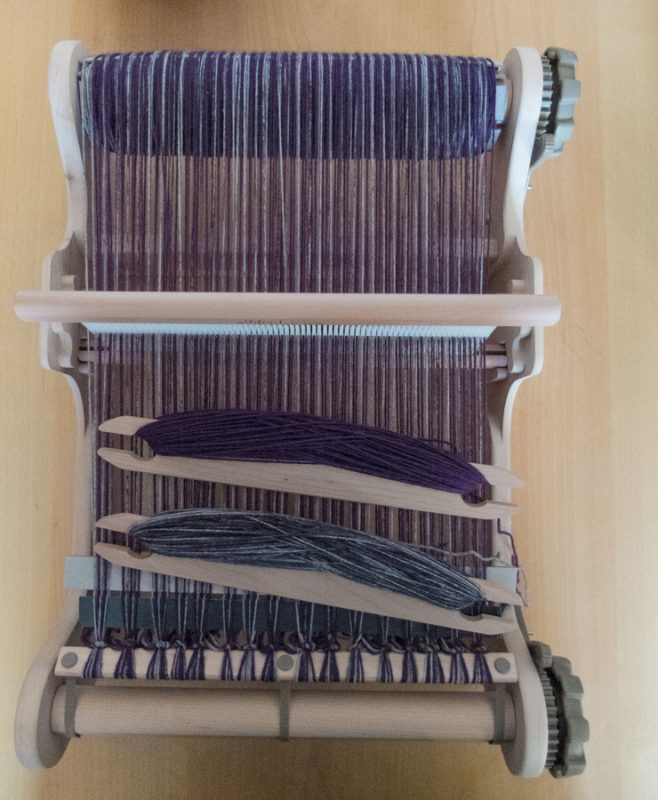 I don't think I will weave a scarf tomorrow, because I have to work again. I'm also still waiting for the rest of my weaving order (a Vari Dent reed, and an extra pick up stick, among others). I need the extra pick up stick for double weave, which is why I didn't try that yet.