… even though my camera can't capture it properly! I've been spinning on and off on my AdrianArt merino project since December, with a hiatus in the middle when I had the flu. It's finished now, plied and wound into a skein.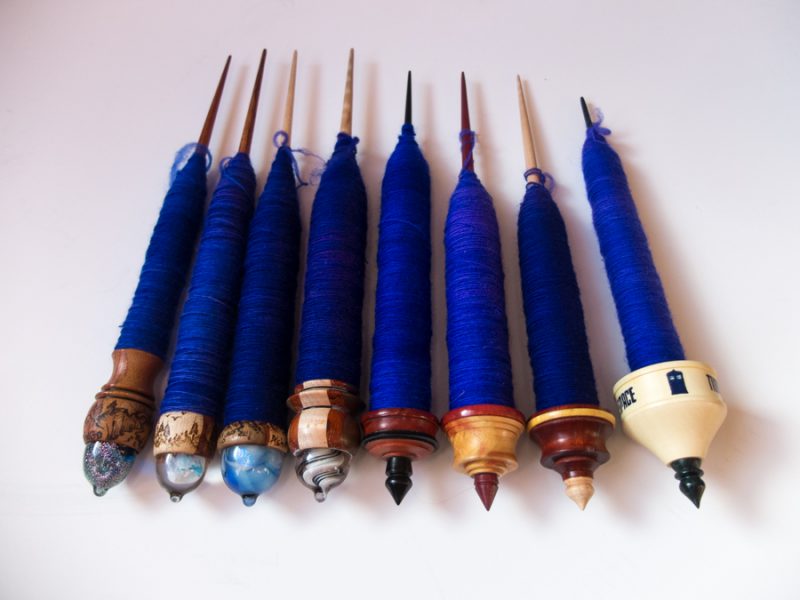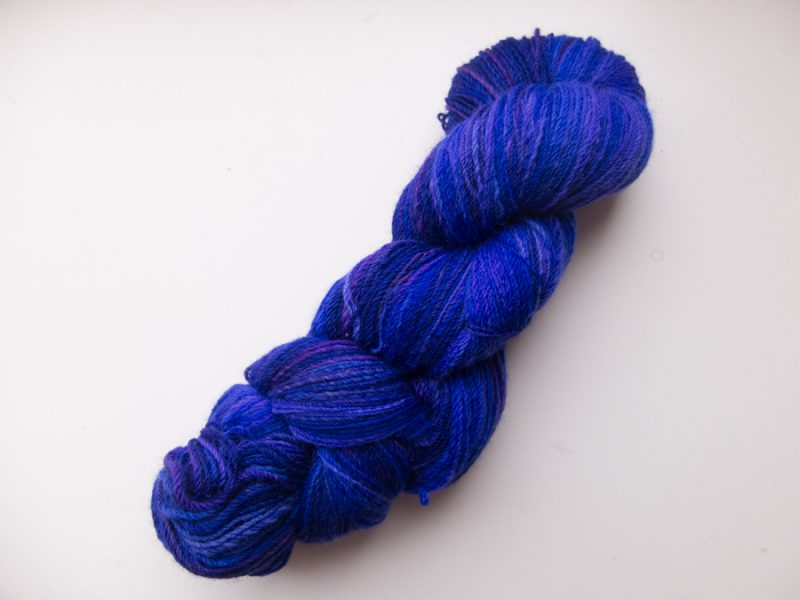 It's 450m/100 grams of pure merino. It's quite soft already, and I will give it a nice bath shortly!
My next spinning project is going to be interesting too. I'm going to spin 200 grams of Blend S (by Underdutchskies). Basically, I will spin bamboo, merino and silk into silver, Rumplestiltskin-style! I have already made rolags this afternoon…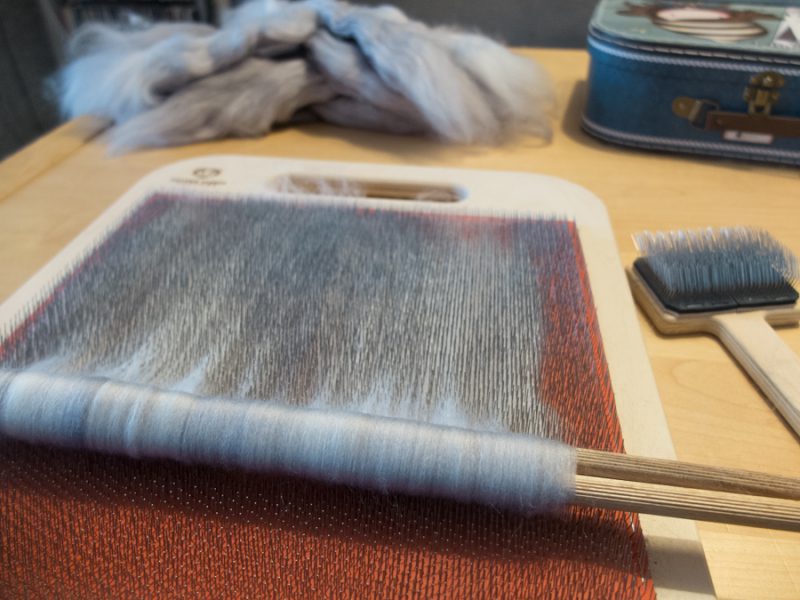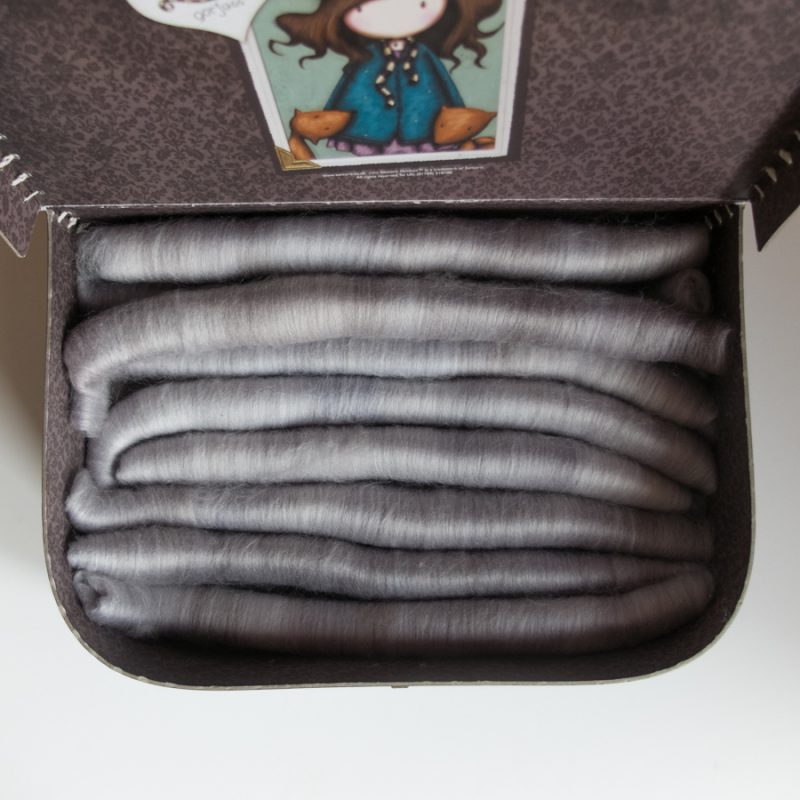 I'm aiming for fingering weight, and I will possibly use it to make Cypri, a pattern that I've wanted to knit for quite some time now.