The recipient has received my swap box, so I can finally show what I've been knitting in the past weeks! The pattern is Robots vs. Downtown by Annie Watts, and it's a pair of colourwork mittens showing robots destroying a city of skyscrapers. I made these for the SciFi swap in the Dutch Karma Group.
I really liked the picture of the robots, but I wasn't so fond of the shape of the mittens, so I decided to make a fingerless version instead. It was quite a nice knit! Not too complicated with the colourwork – sometimes you have to carry the other yarn for a longer stretch, but as a whole it's rather straightforward.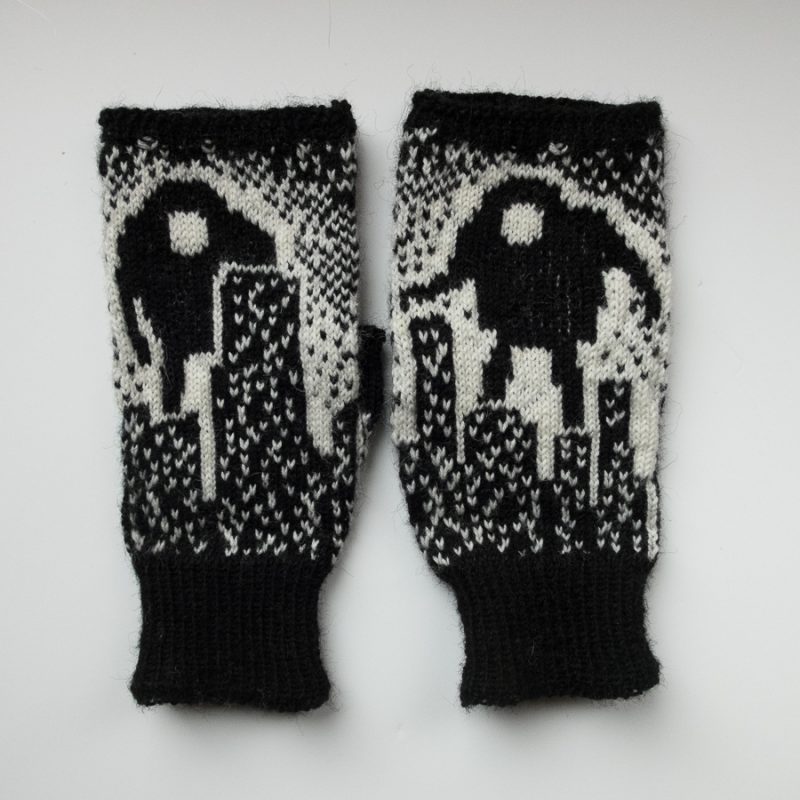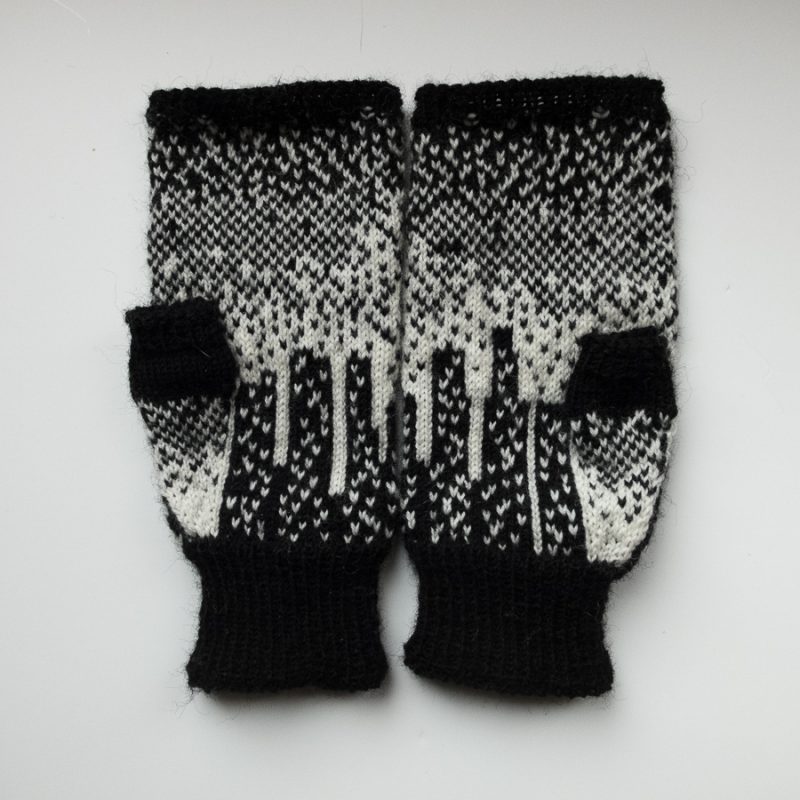 I also included beads, yarn, and stitch markers in the box. And a card with a nice quote from Terminator: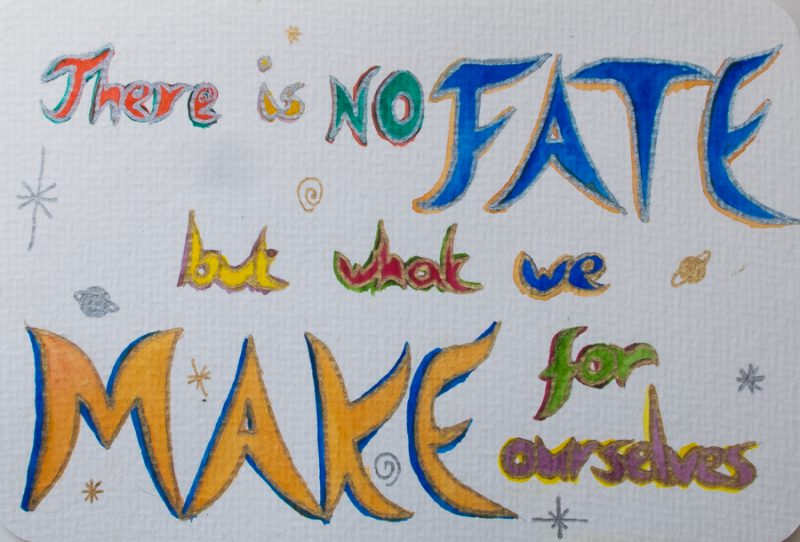 This is a variation on the idea that life/success/happiness is "makeable" – a sentiment I don't necessarily agree with entirely. I do think that lots of things in life just happen by random chance, and that we cannot influence everything. However, I do believe that we can choose to handle what life throws at us in different ways – and that can make our lives more joyful or more dreadful, depending on your choice. You are not doomed unless you convince yourself that you are.