Today's painting is of the same forest as the one from yesterday. You may recognize the bridge (we are looking at it from the opposite direction). This painting is warmer-toned in general, there are hardly any cool tones in there. I may have overdone it a bit with all the golden yellows, ochres, and oranges, but I just love using them.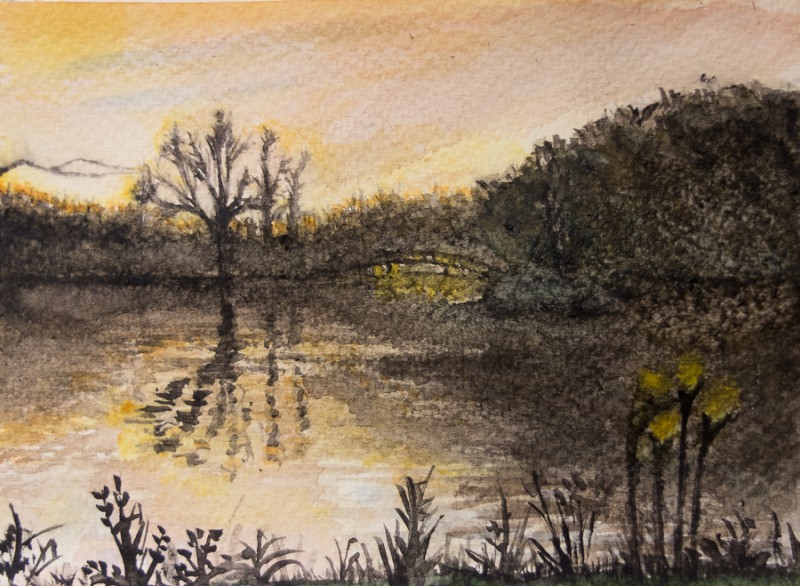 This time I'm finally happy with the plants in the foreground. I have tried to add a little detail and thin lines, but not too much. There is also more detail in the edge of the tree line in the background. The reflection in the water is nice and watery. The yellow around the bridge leaked out of hand, but I don't care that much.
I keep saying it: this cold press paper with its textured surface may not be the best for me. It interferes with the colour washes in the sky and water – I want them to be smoother. But at the moment I don't yet dare to use my precious hot press paper yet. I have read that this is paper for advanced artists, not recommended for beginners, so I guess I will practice a bit more first. At least the paper is 300g/sm, so it doesn't bobble as much as my other paper.