After the big painting of yesterday that turned out way nicer than I anticipated, I decided to only paint a postcard today. I'm quite busy with looking for a new job, and the rest of the time I'm working on a present for a party next Saturday and a swap package for the Mythology Swap in the Odd Ducks Swap group… Oh, and on my socks for Sock Madness 10 (but they're almost finished).
So I wetted a postcard and started painting. A seascape this time. I wanted to try to make better clouds this time and suggest waves and sea foam. It started out nicely. The sea colour was spot on. The sky started out nicely too. Then I added some colour to the cloud area and tried to use a tissue to make soft shapes. Argh, that did not work! I scrubbed a bit harder and accidentally took off a layer of paper…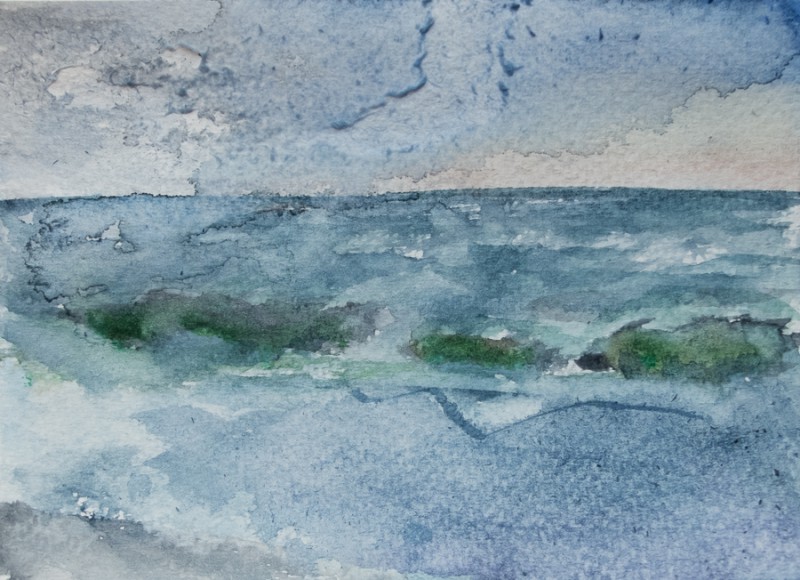 I decided to use this postcard for experimenting now. I tried scratching out a line to create a highlight, but found out that if the paper is still wet, it will fill up with paint instead. Lesson learned.
After playing a bit I decided to give it another try with a new postcard. This time it went much better. Practice makes… well, improves your skill, we shall say.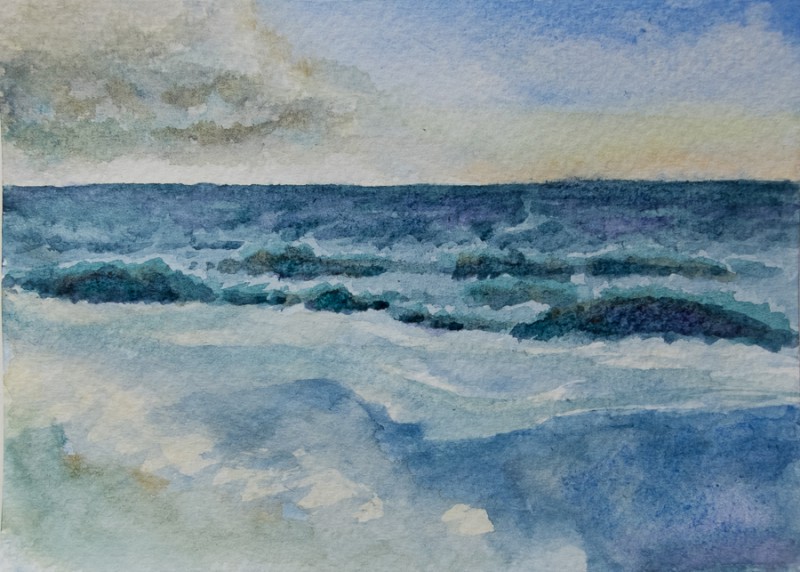 I'm getting the hang of it. I combined many colours for the clouds and used my tissue to soften them. The wave shadows are also rich mixtures of blue, green, purple and brown. The painting looks quite dynamic and loose. More like real watercolor painting.