The SlipStripeSpiral socks are coming along nicely. I'm not in a hurry, there's plenty of time to finish them, so I'm also doing other things like eating and sleeping in between. I have now finished the foot of both socks and am moving on to the heels. It's a bit tricky to keep the yarns in the right place, because I'm working from both ends of the lilac yarn.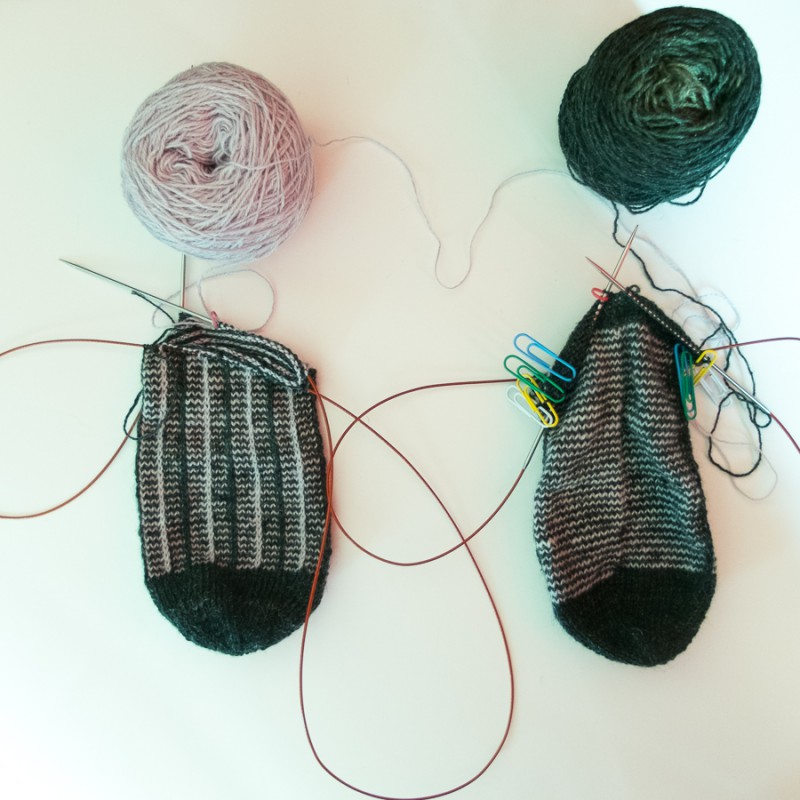 The heel is done with Japanese shortrows, a new technique for me, which produces in this case a number of wedges, effectively turning the heel. You need twenty removable stitch markers, and because I only have the small hair elastics, I'm using paperclips for that purpose.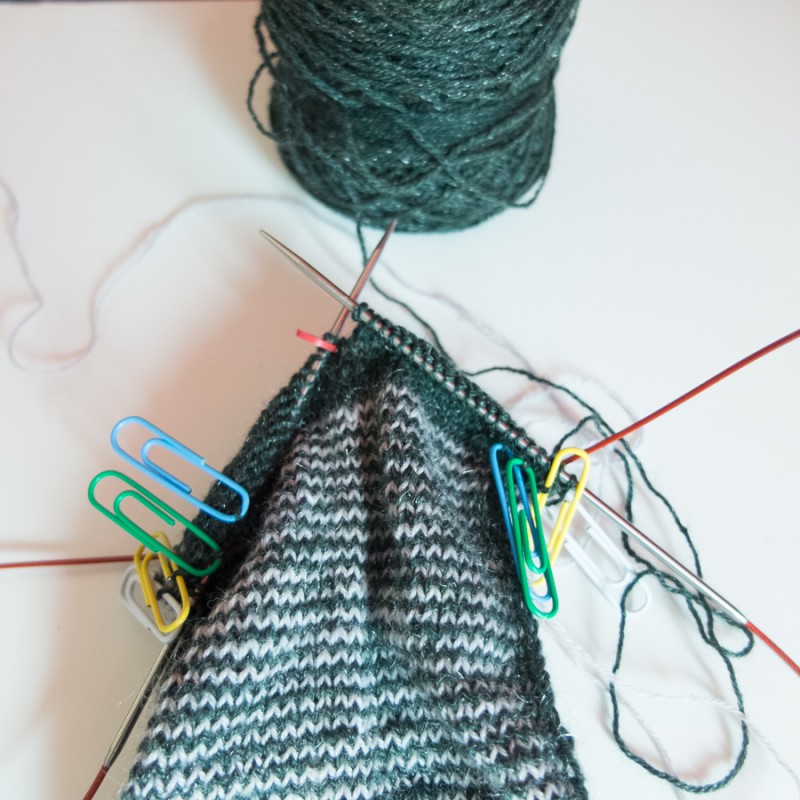 The green gradient is not very obvious yet, but it is a bit lighter by now. It looks really good in the slip stitch pattern.