It arrived! It arrived! My moonbird spindle is here! This gorgous Midi Pu Yok from Malcolm Fielding came to live with me: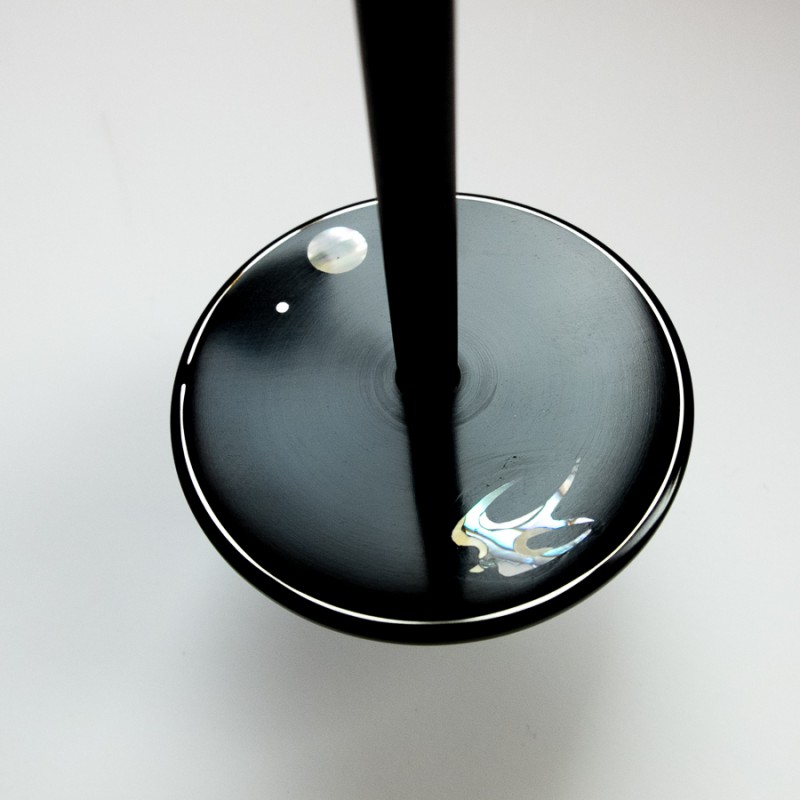 This spindle was a custom order from June 2015, and Malcolm finally had the time and the materials to make it. It's 30 grams and because of the sterling silver ring it is quite rim-weighted. Flicking is a bit heavier than with my other spindles, but once it starts spinning, it just spins on and on!
Malcolm put in some abalone inlays: the moon and a flying bird. He also added Jupiter next to the moon as an extra. The ebony wood of the whorl resembles the night sky beautifully.
The spindle is already full, I'm almost done spinning my Oktober rolags!