Don't worry, I'm not cross! It's just some wordplay related to my most recent project.
I was looking for a quick and easy knit recently, and decided to create another BEBEB scarf. I have knitted that pattern twice before. One that I gave away to my sister in law and one that I kept for myself. It's a relatively easy pattern – once you've got the hang of the brioche stitches, it's smooth sailing and perfect tv knitting.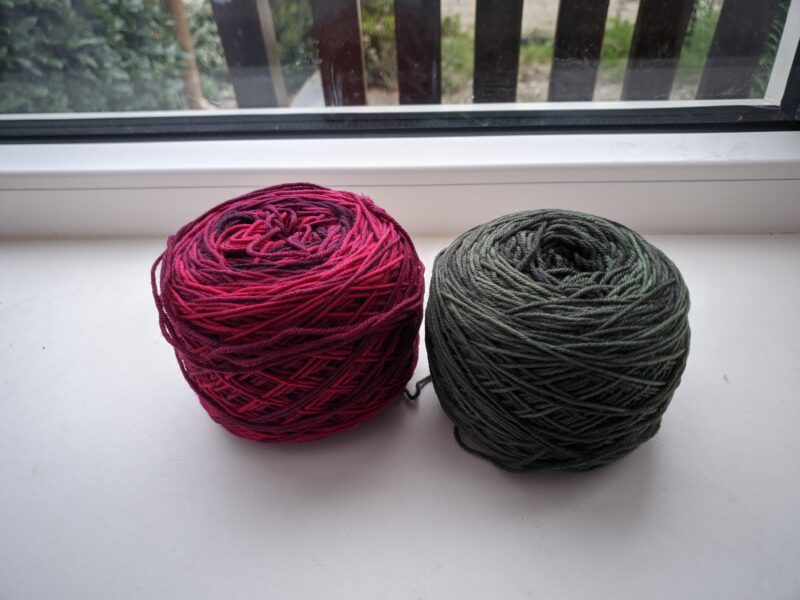 I selected two skeins of Zitron Unisono yarn that had been languishing in my stash for a while already. I love the combination of cool red/fuchsia with green. These skeins were gradients, so I expected that to make things more interesting while knitting.
I cast on a few extra stitches compared to the previous scarves, because I wanted it to be wide enough. The yarn I was using was a bit thinner. It was wonderfully soft! Puk and Pippi agreed.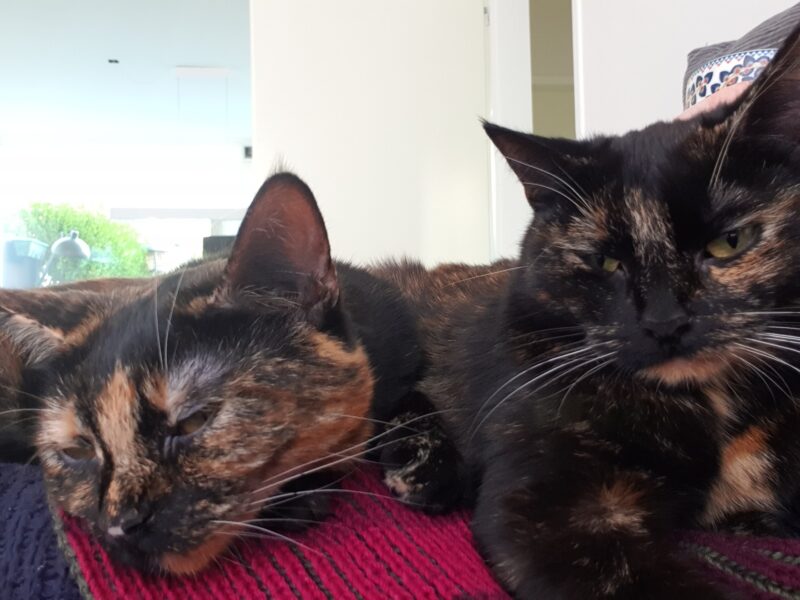 While knitting, I noticed that the transitions in the gradients were actually rather sudden, so the resulting fabric looked a bit stripey instead of slowly changing colour. Meh, I didn't like that. But the colours worked together well.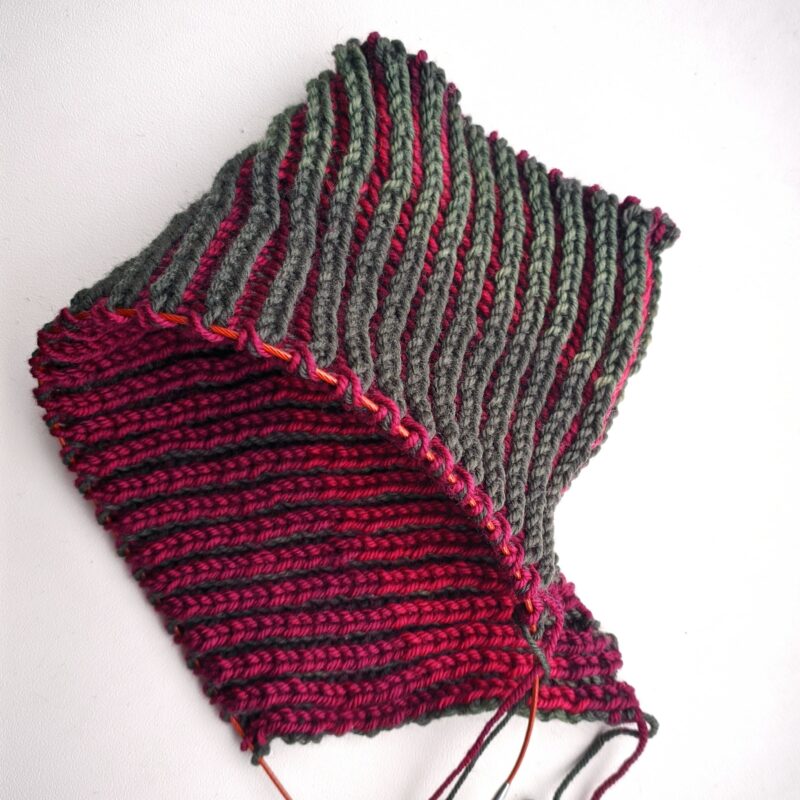 When the yarn cakes became smaller and smaller, I started to worry whether the scarf would become long enough to be usable. I bound off as late as possible to get the most out of it. And then I knew for sure that it wasn't long enough for me to really use it. Oh no!
Then I got an idea. What if I turned it into a cowl instead? I had not cast on provisionally, and I had already bound off, but it still sounded like a better idea than just throwing in the proverbial towel.
So I tinked back one row, and started picking up from the cast on row. Then I started thinking about how I could make this as nice a join as possible. It would definitely not become invisible, with the brioche and all.
In the end, I decided to make the join a feature, and to use the two colour braided bind off. That would give the cowl a clear right and wrong side, but that was fine with me.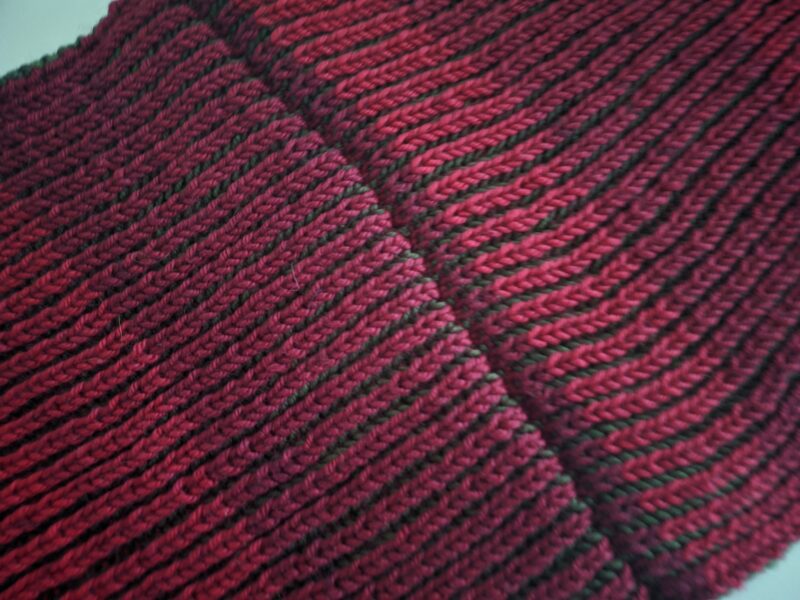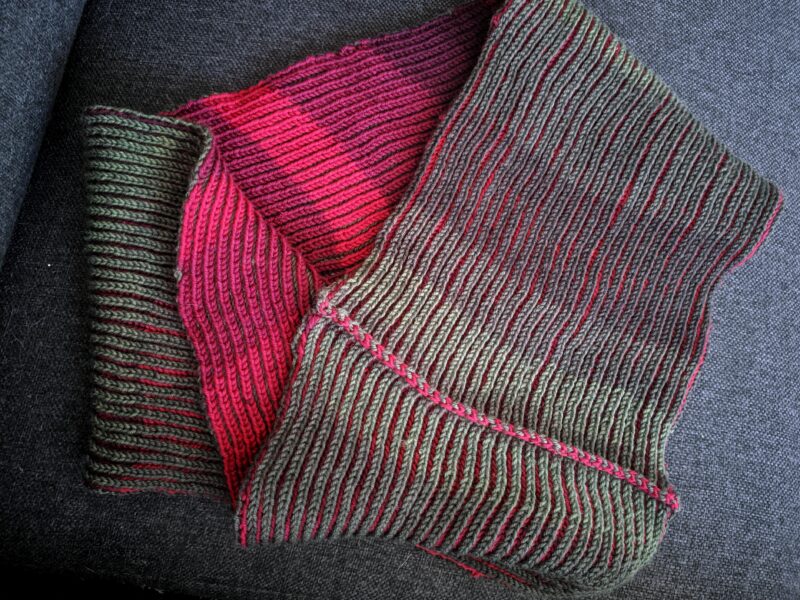 After binding off, the cowl was the perfect length to wrap around my neck twice. Success! So, it might be a scowl, but at least I'm not scowling anymore.