In the past weeks I've been knitting on and off on my Princess Scarf. The pattern is BEBEB by Nancy Marchant, and is basically two-colour brioche ribbing. Perfect for tv knitting, and using special yarns keeps it interesting. In this case I used my own handspun: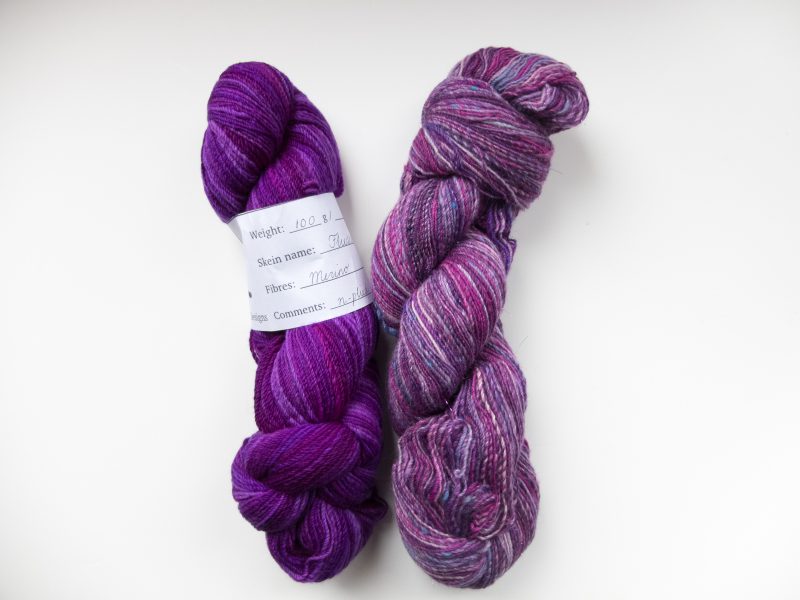 Real princess colours! The pink skein even has glitter in it! I'm making it for my inner 5-year-old. She's quite happy now.
The skein on the right was a bit overplied, so the beginning of the scarf pulls a bit to the side. Later in the skein the plying is good. I hope that giving the scarf a bath will even out the tension a bit. And otherwise I have a fancy asymmetrical end on one end
of the scarf!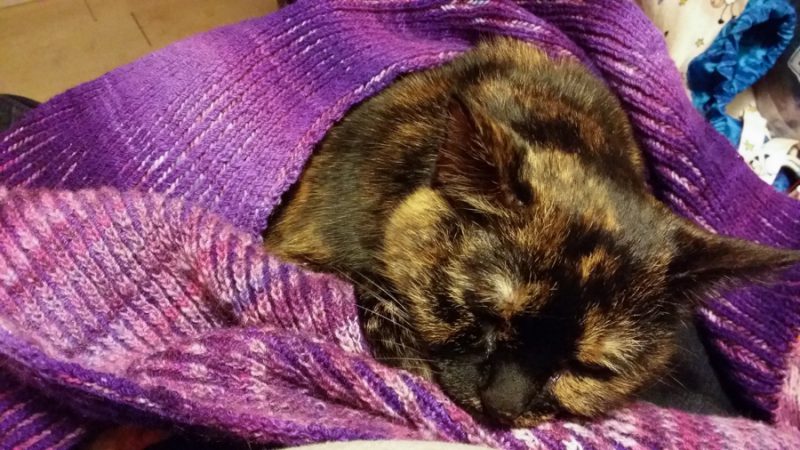 When I was working on the last bit, this happened. Freya apparently loves the toasty fabric as well! Perhaps she even likes the colours, who knows? Anyway, it's kind of appropriate, since she's the real princess at our house!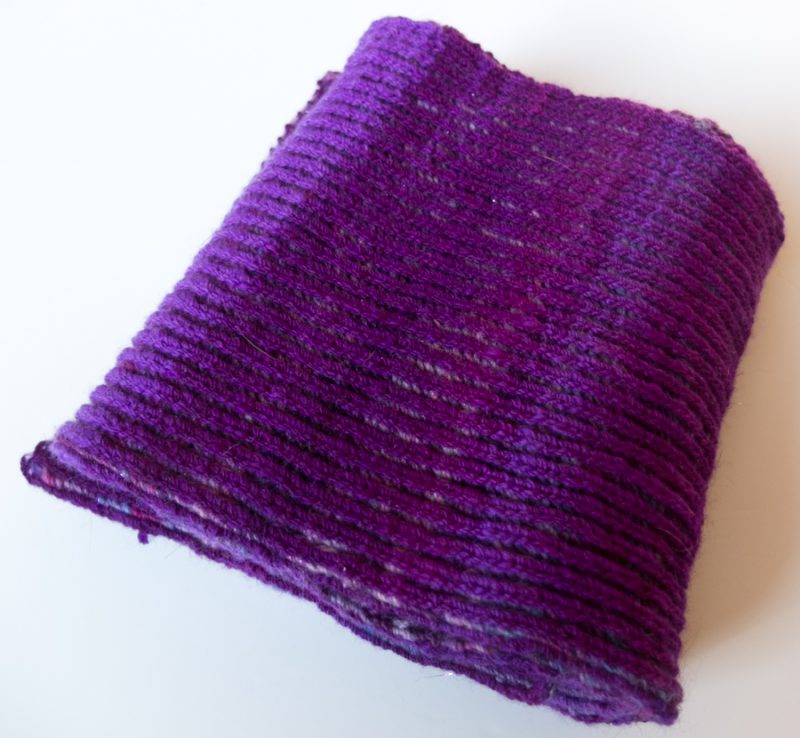 I finally managed to get the scarf back, and finished it last night. I have about a meter left of the purple and two meters of the pink. Yarn chicken FTW!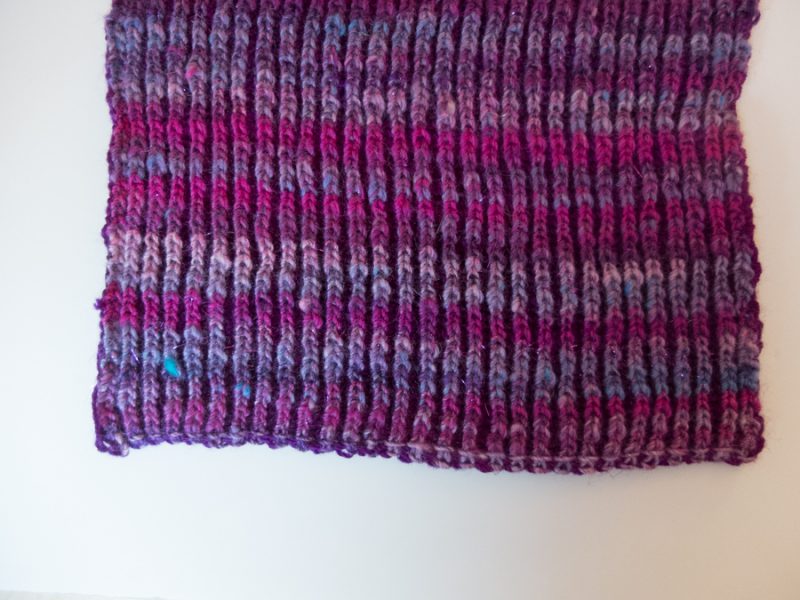 A thing that I like a lot about the pink yarn is that it has bits and bobs of blue in it. It accentuates the pink, and also breaks up what would otherwise only be a massive blob of purple and pink. The purple on the background provides a nice stable support.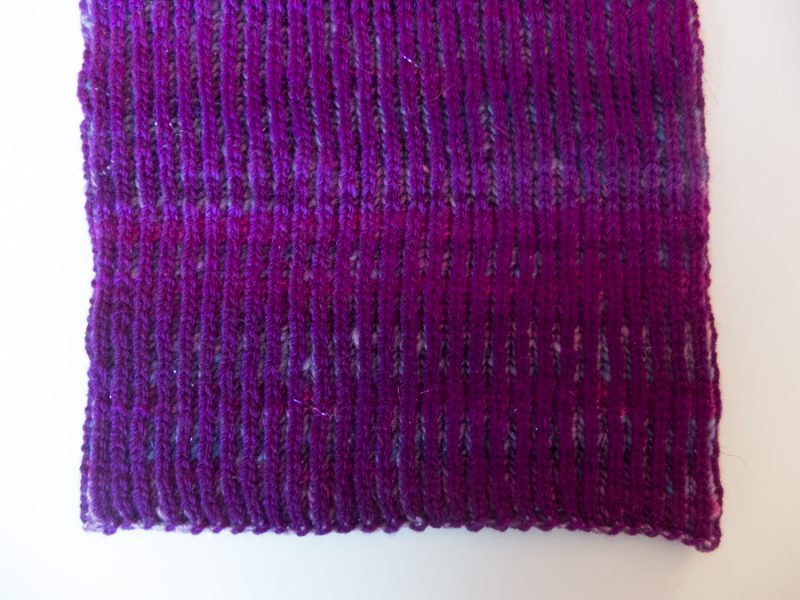 The purple is more semi-solid than I thought. I like the subtle gradients in it. The pink, more variegated background keeps things lively as well.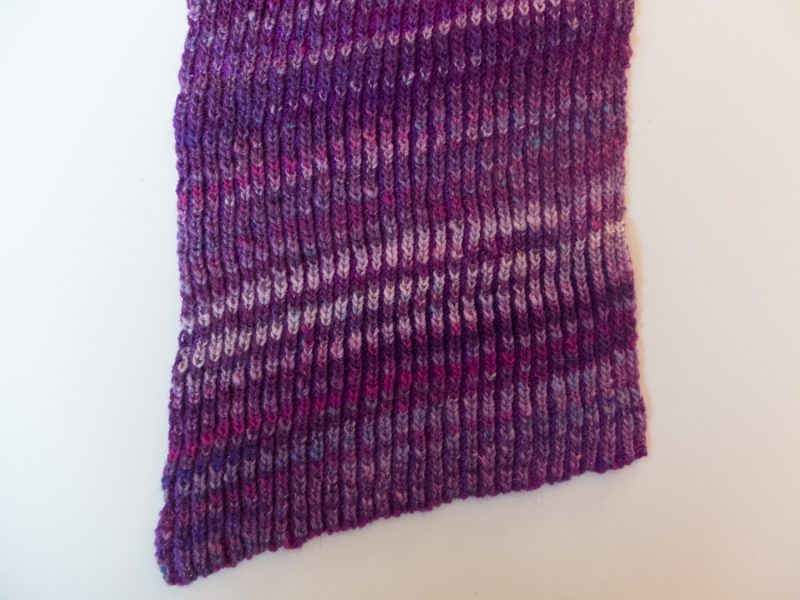 The scarf is nice and warm! I love it. I'm still pondering which side to wear. I like them both. I think I like the purple more, but the pink looks better. What do you think?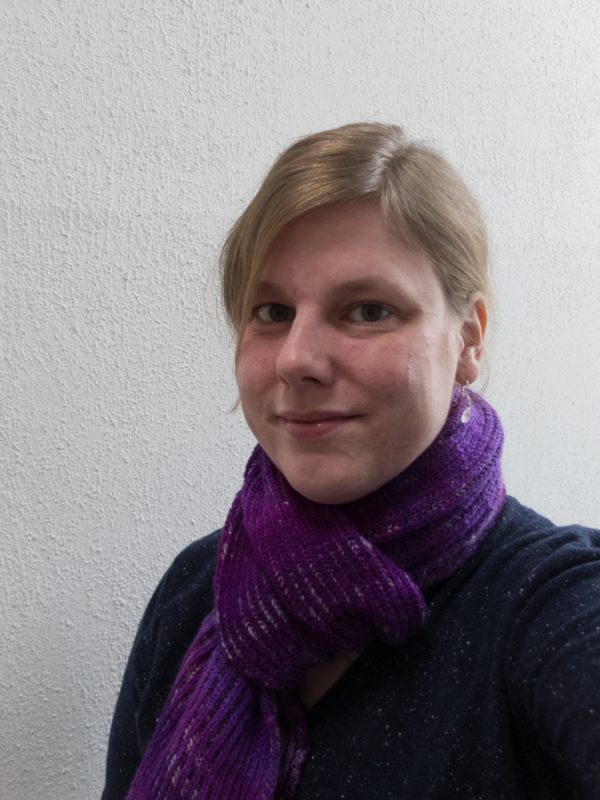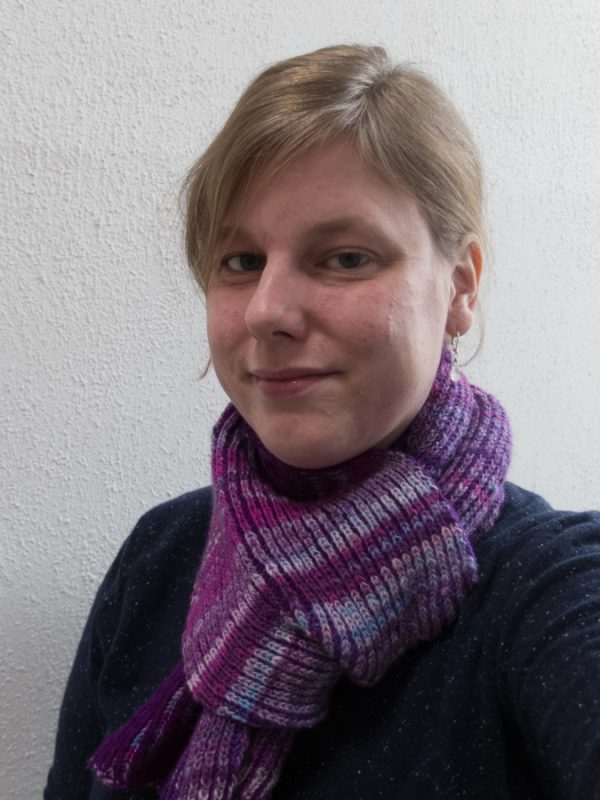 In other news, I met a brave cat yesterday during my lunchwalk!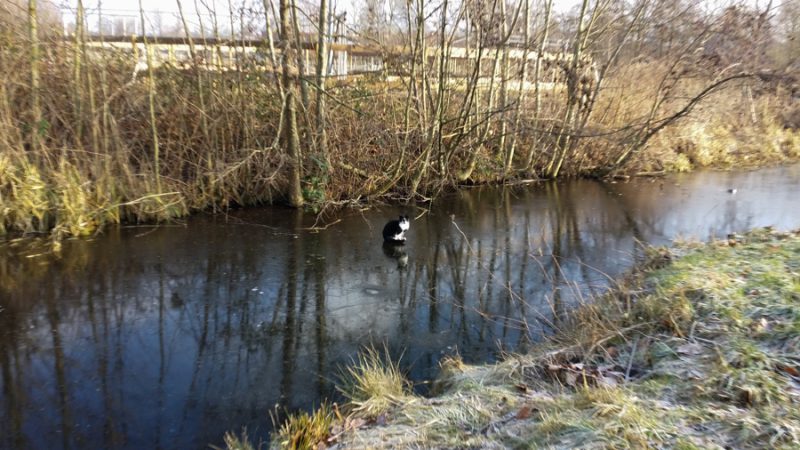 I went over to take a look, and he ran toward me immediately!
He (or she? I didn't check) was a real cuddlebug. He even allowed me to pick him up. Although maybe that is not so surprising if you take the temperature of the ground into account… Anyway, we both had fun! He had a healthy fear of cars, so every time a car came by he ran away to the water.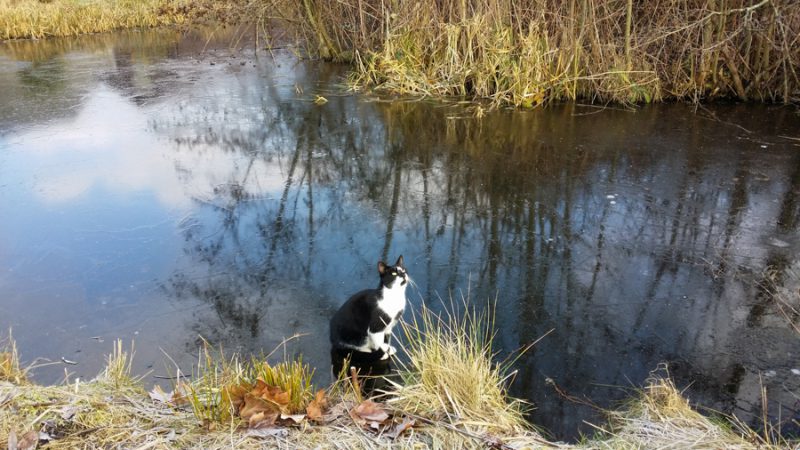 And when the car had passed he came running back, begging for more cuddles.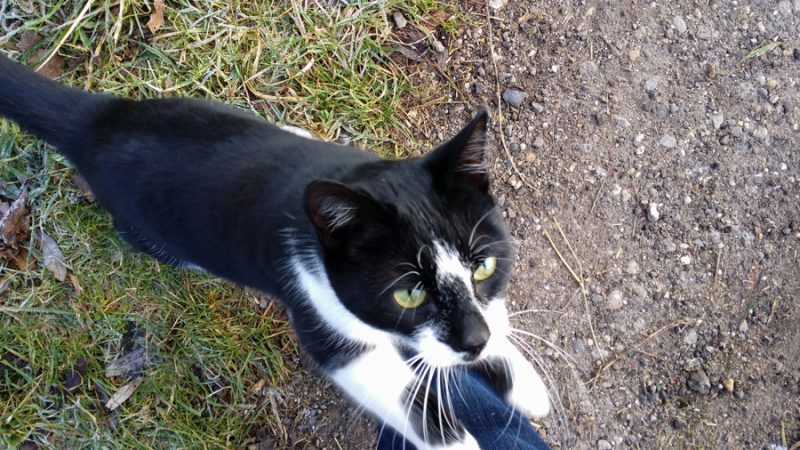 I had to return to work after a while, but it was hard to leave this sweet cat behind. I hope he's okay now that the ice is about to melt away.