In early 2019, I blended some super soft light blue fibre from Underdutchskies and Nunoco with a sprinkling of sparkly trilobal nylon, and spun it into about 1150 metres of light fingering weight yarn.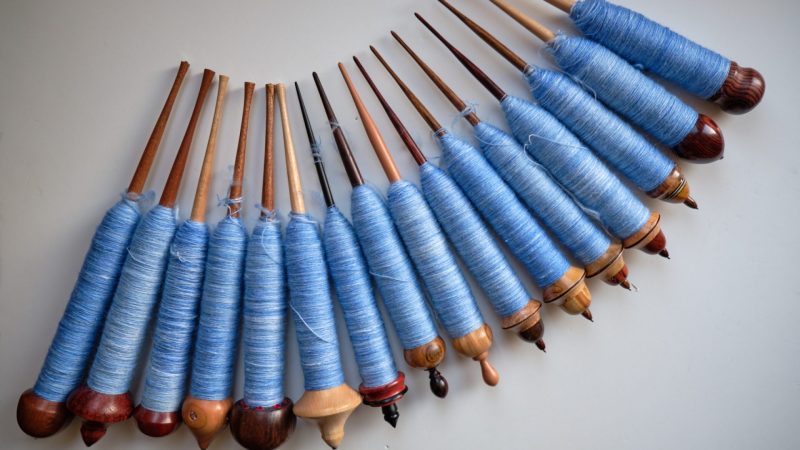 After knitting a cardigan out of handspun yarn recently, I felt inspired to knit more handspun garments. This yarn seemed to be enough for another, slightly shorter cardigan. This time, I would make the front panels wider and add a button band, so that you could close it properly. I did start with a raglan approach again.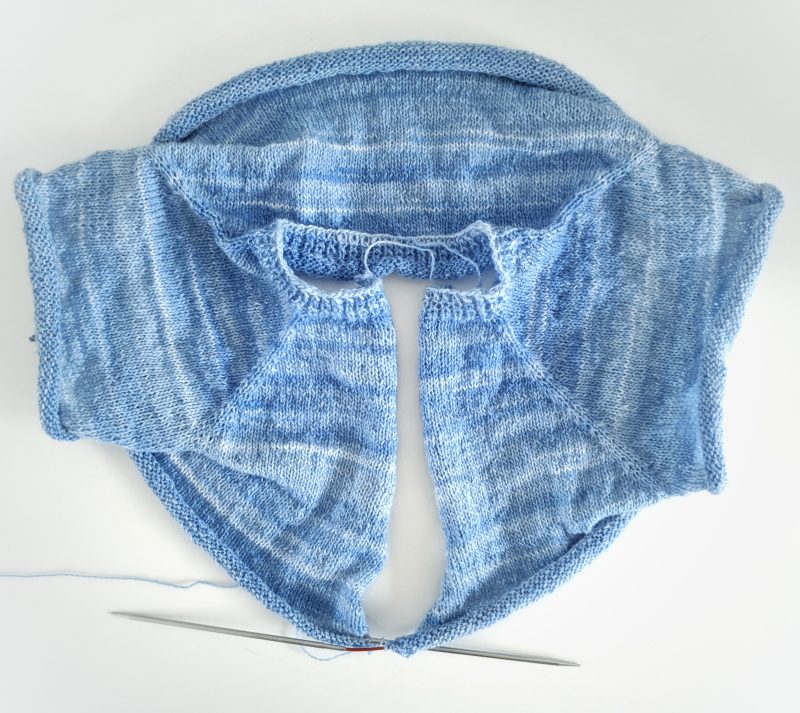 First I knitted part of the length of the cardigan, and then I moved on to the sleeves. I wanted to make sure that I had full-length sleeves, and then check how long the cardigan could become. Of course, I also still had to knit a button band sideways onto the front panels. But for that, I didn't need that much yarn.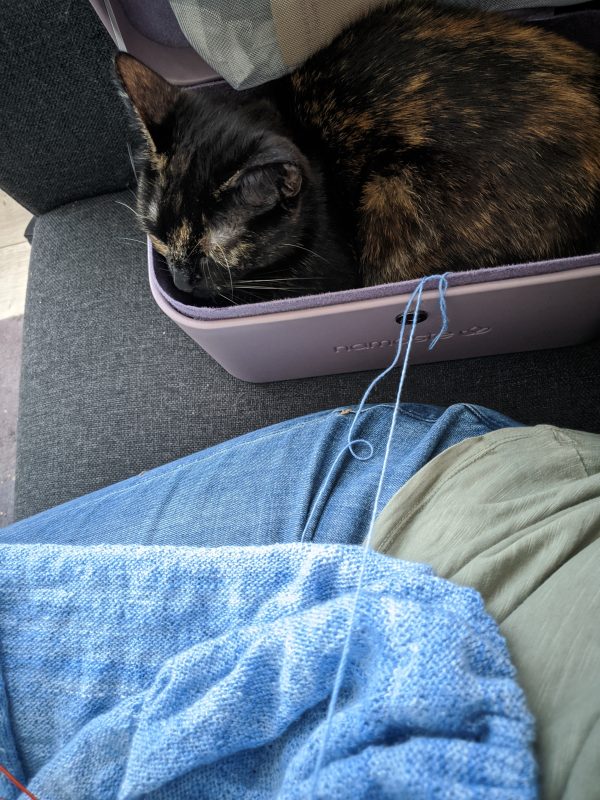 Of course, Puk helped me a lot by sitting in my knitting case, on top of my yarn. It's a perfect fit!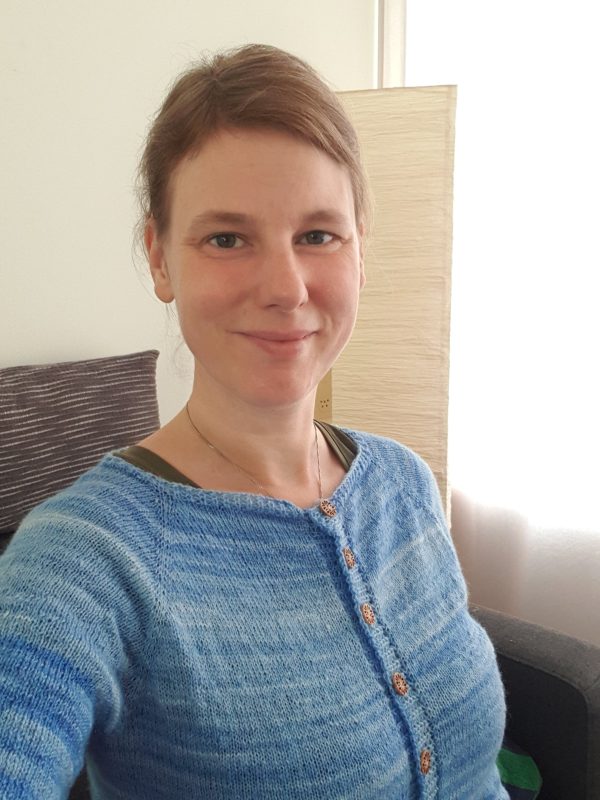 Here's the finished cardigan, including the wooden buttons that I chose. I'm really chuffed with the result! The fabric is super soft and airy. Such a shame that we're having heatwave after heatwave. It might be a while before I can really wear it. But with the high gas prices, it will surely come in handy this winter.