Looking through all my photos of Freya and Fiona, I can't help but notice how I've hit the kitty jackpot with these two. So many happy memories, and I miss them so much. I found this quote from Dietrich Bonhoefer, which resonated with me:
The more beautiful and full the remembrances, the more difficult the separation. But gratitude transforms the torment of memory into silent joy. One bears what was lovely in the past not as a thorn but as a precious gift deep within, a hidden treasure of which one can always be certain.

Dietrich Bonhoeffer
And yes, this is why I look through their pictures every week, and write a short blog post about what was so precious about them. I try to focus on gratitude, and let the sadness be there as well.
When I finished my latest knitting project, there was a void where Freya would have been. She loved sitting on my knitwear as it was being blocked. I called it the cat block, and especially over the past five or six years, she always did it. Her stamp of approval, so to speak, accompanied by some stray cat hairs (or sometimes a nail…).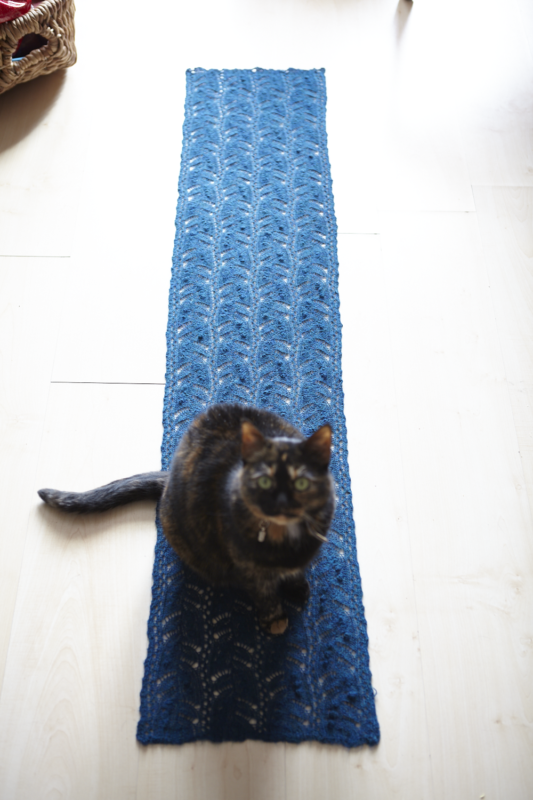 Freya would be waiting for the knitting project to be dry enough, and then move in and snuggle up on the woolly goodness.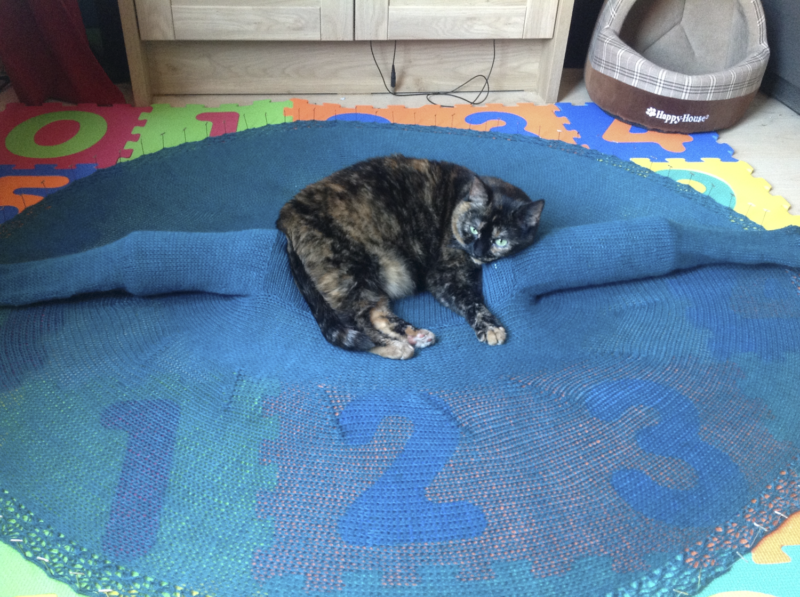 Fiona was not that fond of sitting on wet knitwear, but she did try it out too.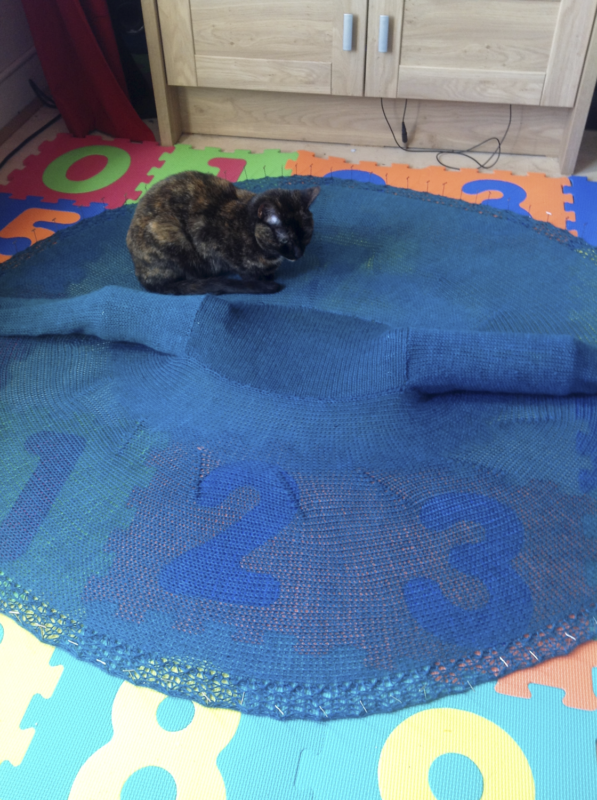 Fiona decided that she preferred sitting on dry wool, so she didn't really participate in the cat block practice from then on. She just occupied any and all hand knitted items that were lying around on the couch.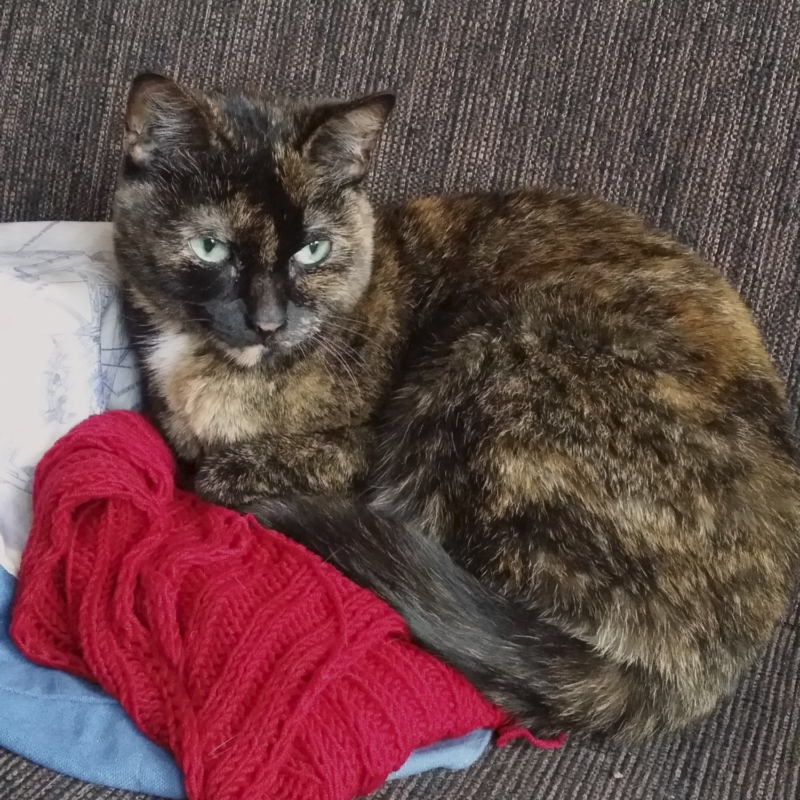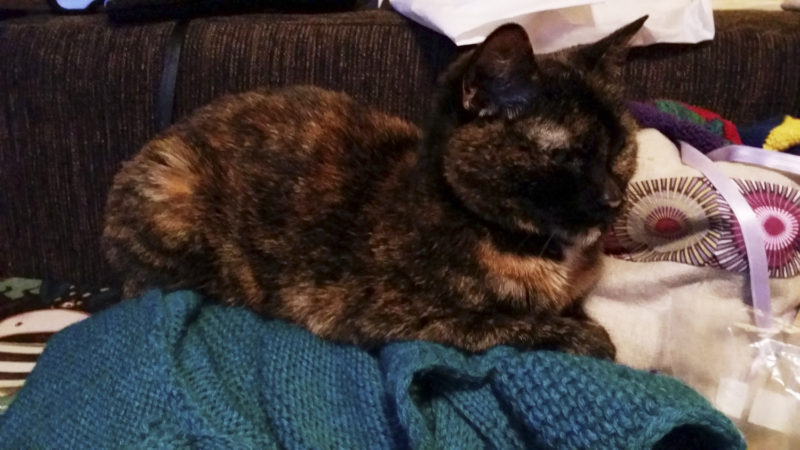 Freya loved dry knitwear too, I suppose. Some items (gasp) did not even need to be blocked! It was only fair that she could still enjoy their texture and warmth.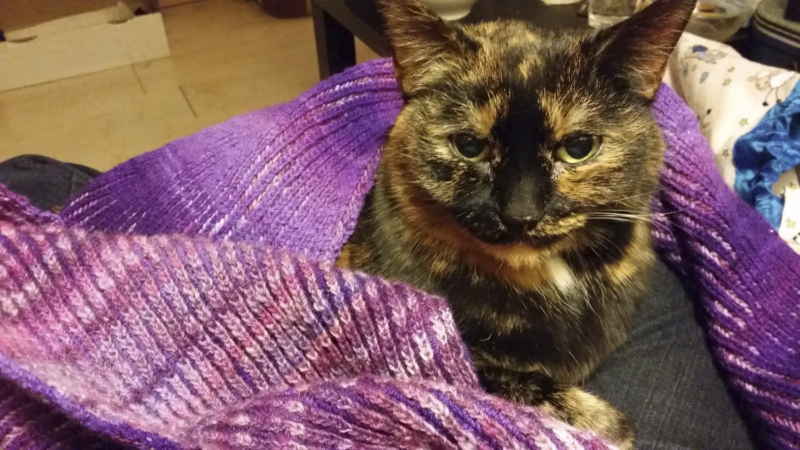 And it didn't hurt to try out the pile of shawls either when I was preparing to take a photo.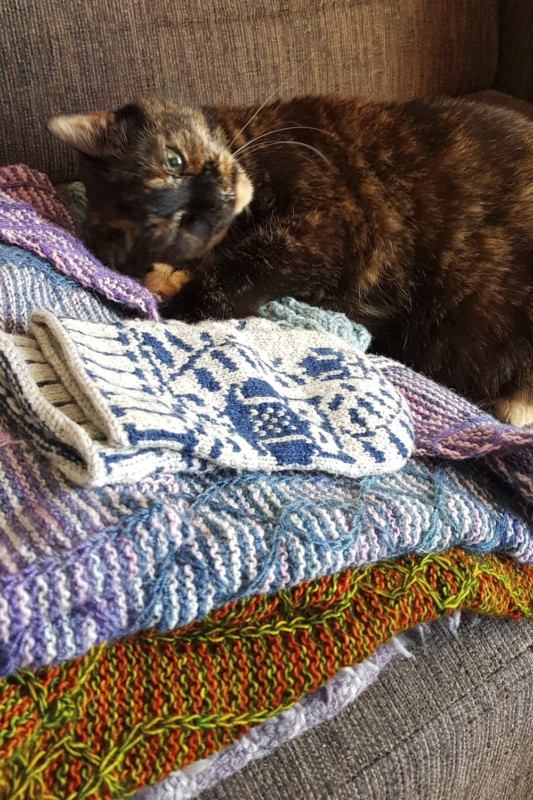 One time, I made a blanket that was claimed by the ladies immediately. I laid it on the couch so that they could sit on it (and they would not damage the couch) and it was a huge success.
Freya's threshold for what counted as dry enough became lower as time went on, until she even sat on completely wet projects before I had a chance to pin them down! Maybe it was the fumes? I use Wollmeisenbad to soak my projects before blocking them, and Freya was quite sensitive to smell. Especially the Nivea cream that my husband used now and then. She would grab him and start bathing him (ew, ew, you smell terrible!) and be quite wild. Maybe the smell attracted her to the blocking mats too?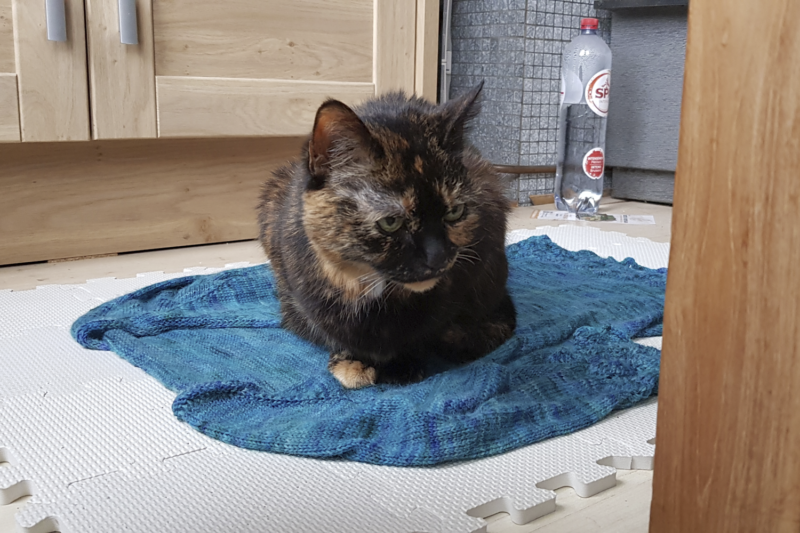 Freya was also very possessive of "her blankets". Whenever I wanted to take out the t-pins and remove the item from the blocking mats, she would kind of attack me if she was close by. I got some real scratches! So I made sure that she wasn't around when I took out the pins.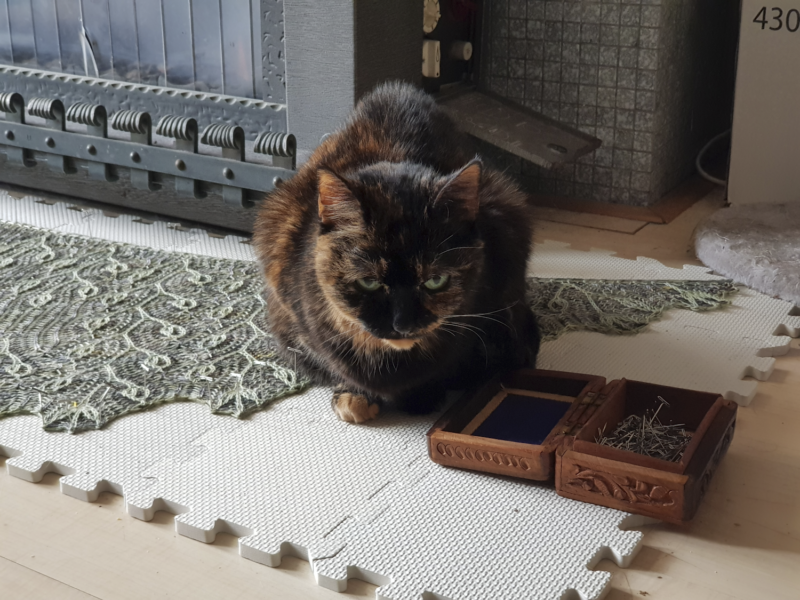 So here's a bunch of pictures of (mainly) Freya performing the cat block. She was a real pro.
My first cat block

Trying it out… neh.

Oh yesss!

Still a bit cautious, it's too wet

Brave.

Getting the hang of this

Nice, handspun!

Silk is nice too.

Becoming a pro at this

Great colour for me!

Shall I? Neh.

The best blanket ever

Handwoven. That's new.

That fringe is nice to sleep on.

Hi!

I have to press every part.

The bag is next.

How do I look in lace?

Where to start?

Knitted butterflies feel good

Sharing the heat

Oh snag!

Sitting on a rainbow

Pre-block

Hmmmm

Blocking is serious business

Can you make me a brioche blanket, please?

I'm the real star.

So posh!

This one is too big.

Mind the gap.

I want one too!

Ahh… so nice and wet.

Now it's dry.

Blocking is great.

No cat block.