You never know, with the climate changing it may not become that cold anymore, but I'm going to be prepared anyway. Last week, I really felt like knitting after a very long spinning spell, so I cast on the Cabriola hat by Katrin Schubert. It's a two-colour brioche hat, and I had the perfect yarn for it: a skein of sport weight yarn that I spun from some pretty SpinJones fibre during this year's Tour de Fleece.
I used the Chinese Waitress cast on. It's quickly becoming my favourite cast on: it's quite stretchy and it looks beautiful. Knitting this two-colour hat would be interesting because I was going to start knitting from two ends of this yarn, so that both the main colour and the contrast colour would be a subtle gradient. Logistically this is a bit harder because you have to make sure that the MC and CC don't start tangling. To achieve that, you have to turn over the yarn cake at every colour change to put the current yarn on top.
I started on 3.5mm needles, but the brim was getting quite wide and loose.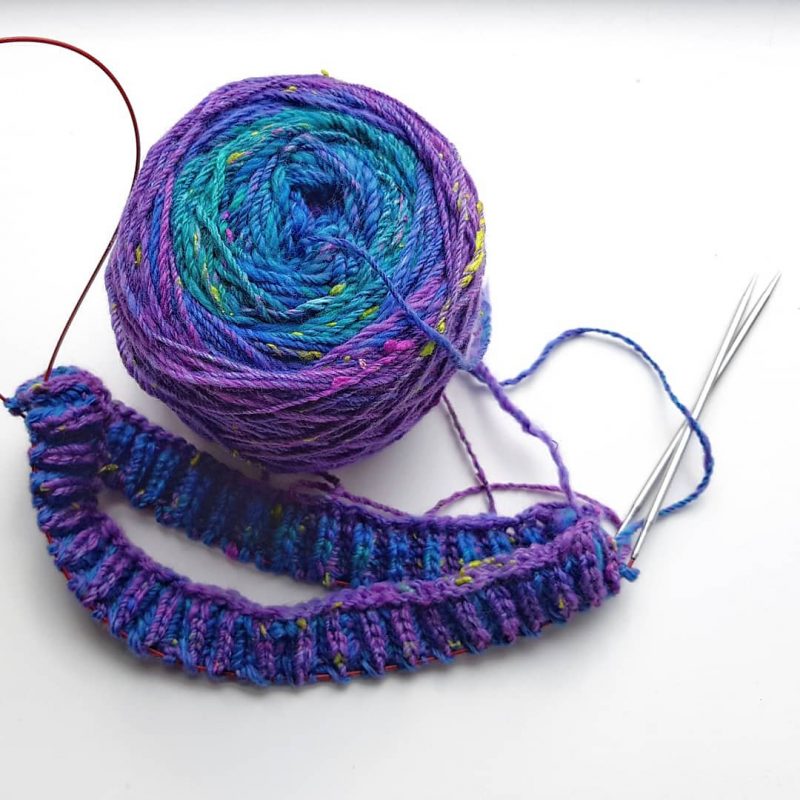 I frogged, which was a bit annoying with two colours and one yarn cake. I sort of pushed the CC back into the middle of the cake. Fortunately, that didn't cause problems when I started knitting again on 3mm needles.
I decided to make the brim longer than the pattern asked for. I don't like it if a hat is too short, because I mainly wear one to keep my forehead warm when cycling. If it would turn out too long, I could always double the brim and become even warmer. Or pretend that it's a slouchy hat.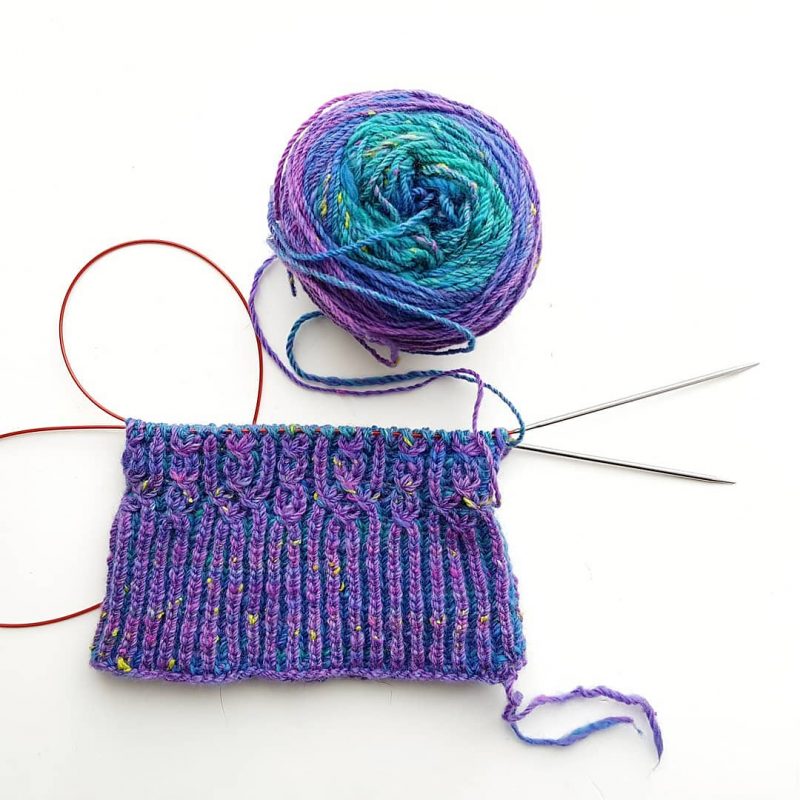 The pattern isn't as complicated as it looks. If you know brk and brp in two colours, it's a small step to knit this. The cables are actually faux cables, so the pattern is not reversible. I love knitting two-colour brioche. The fabric is very toasty and it's very enjoyable to see the colours interact.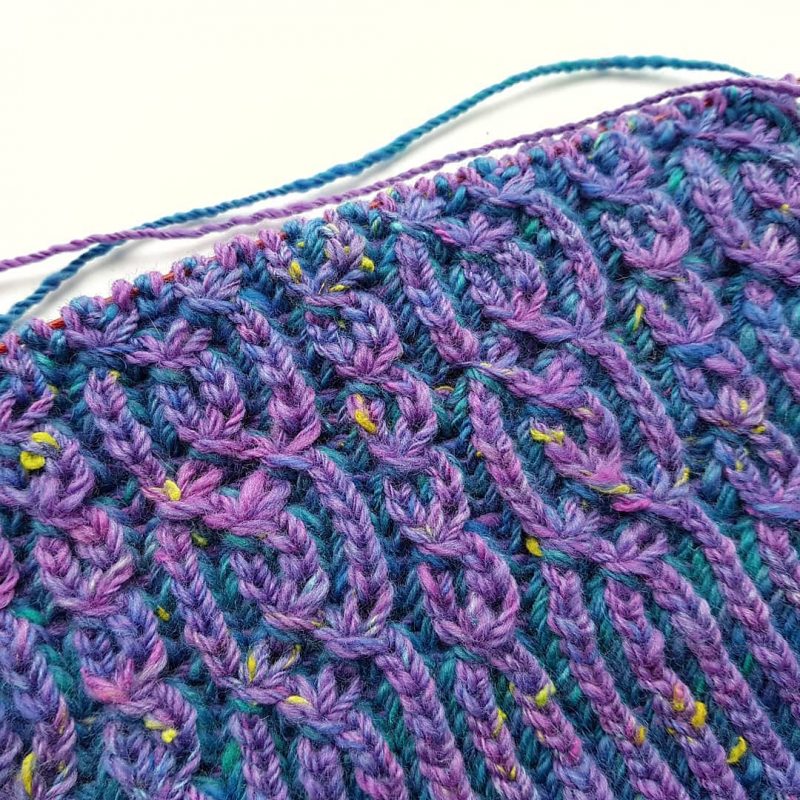 When looking up close, you can see how the colours are quite ton-sur-ton, with some splashes of bright yellow here and there. The foreground is pink from a distance but contains blue and purple as well. The background is blue-ish but contains turquoise and green too. Even a bit of purple here and there. It makes the knitting much more interesting for me.
Last night, I finished the hat. It's very cosy and warm. I love the colour combination and gradient. It's not too long, even with the longer brim, it covers my forehead very well. The Chinese Waitress cast on looks pretty.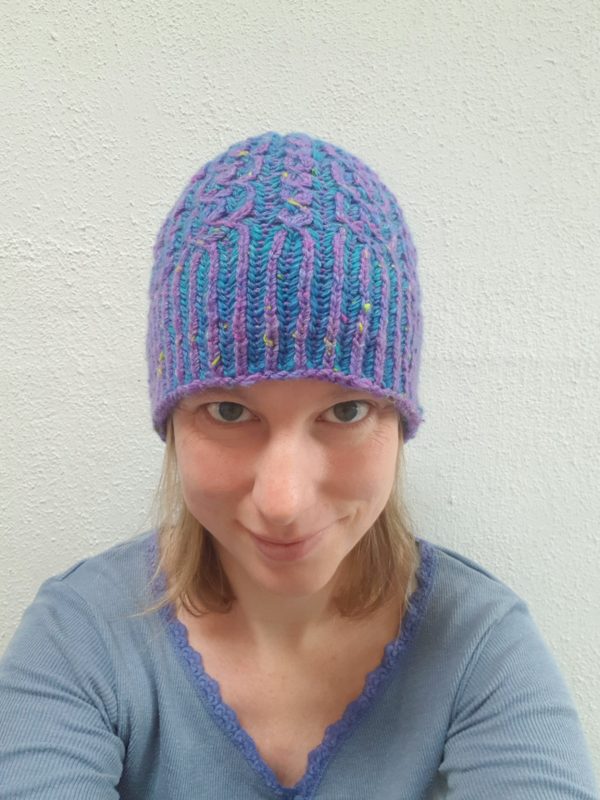 In hindsight, I should just have knitted an extra pattern repeat instead of lengthening the brim, but hey, I'm not going to frog back almost the entire hat! This is fine and I'm looking forward to wearing it. Perhaps together with my princess scarf?