When I started knitting again, back in 2009, my yarn stash grew rapidly. First with acrylics, but once I was aware of the good stuff, I bought some beautiful yarns, made of more luxurious fibres. I tried merino, silk, BFL, mohair, cotton, and fibre blends.
I also purchased two pretty skeins of Knit Picks Alpaca Cloud, made of 100% baby alpaca. They were lace weight and the colour was a beautiful subtle mix of blue and greens. I did not yet feel skilled enough to knit them, so I treasured them in my stash.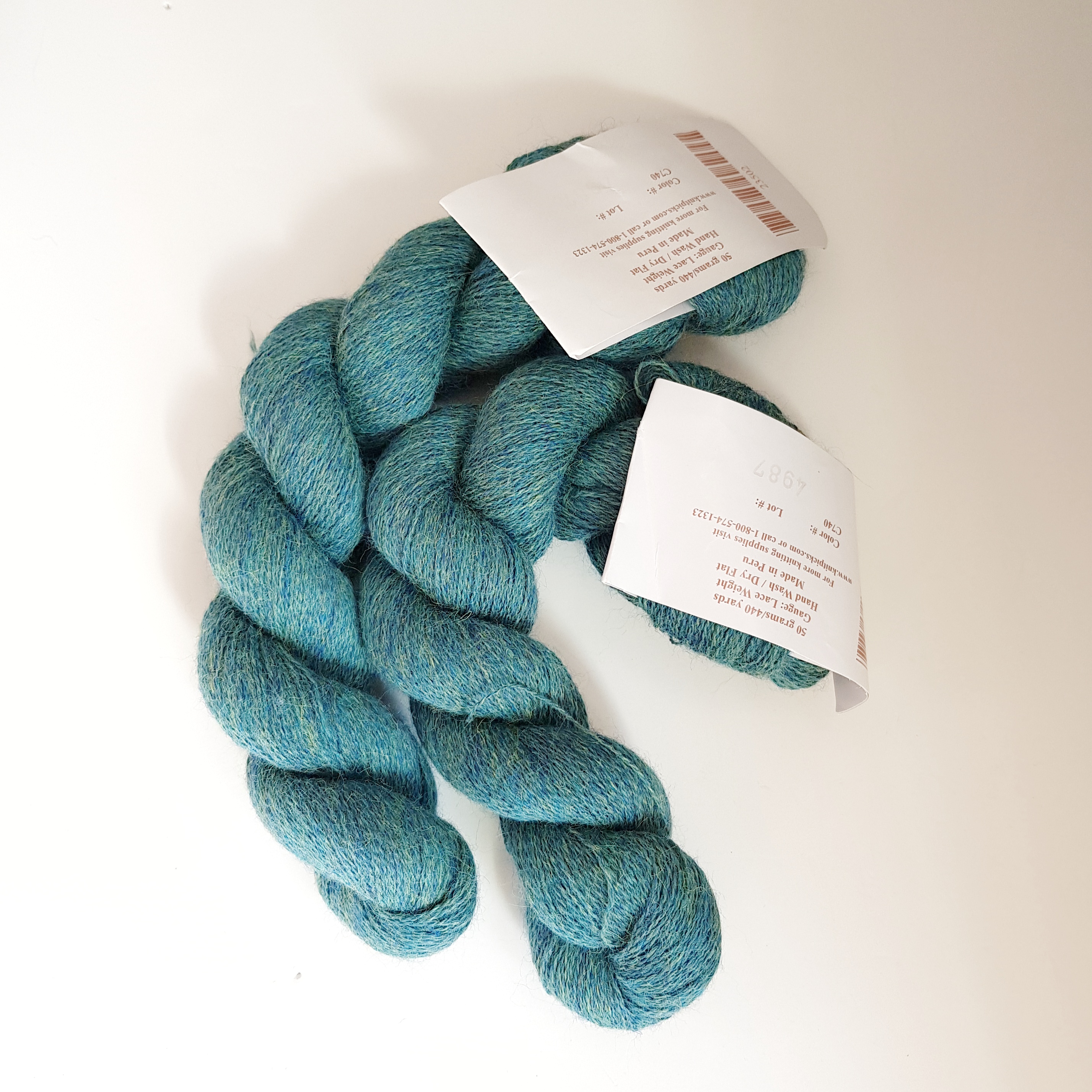 Meanwhile I did knit with alpaca, the Drops variety, and I knitted a shawl. That's how I found out that 100% alpaca is not easy to block. The yarn stretches fine, but doesn't keep the new shape very long. So, pure alpaca is not that well-suited to knitting lacework. And to make matters worse, when I wore it, I found out that my skin doesn't like alpaca, despite it being quite soft. I was disappointed. What about my pretty treasure alpaca?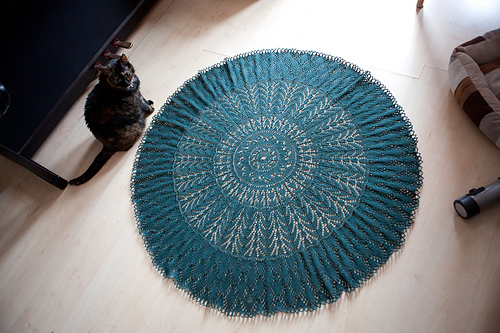 The skeins sat in my stash for years, because I couldn't bear to get rid of them. They survived my stash purge after I had my colour analysis done. And now, finally, they have decided what they want to be when they grow up.
My aunt has been working hard to finish her PhD over the past years. She was researching the life of a Dutch baron, and she wrote an extensive biography about him. I was able to help her last year by translating the summary to English. We got close and started a beautiful email correspondence. She invited me to the ceremony in which she was to formally defend her thesis.
I wanted to make her a present for this special moment, so I went stash diving. My eyes fell on the beautiful baby alpaca and I knew that it was right. Things go as they should go. A treasure for a treasure! So I wound them into cakes, brought out my SampleIt loom, and started warping the yarn.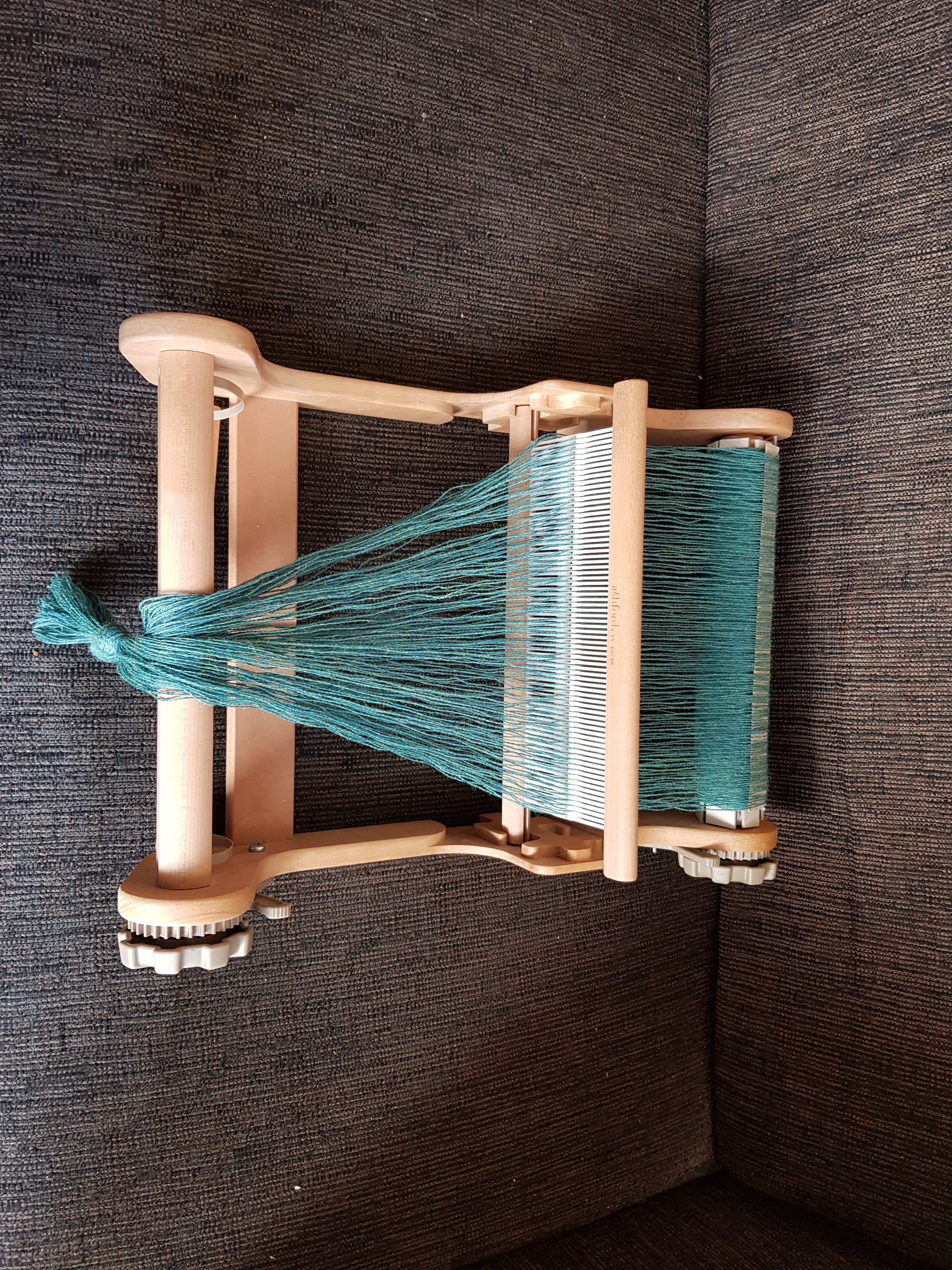 I used the 60/10 heddle, because the yarn was quite thin. It had been a while since I did some plain weaving, but I got the hang of it again soon enough.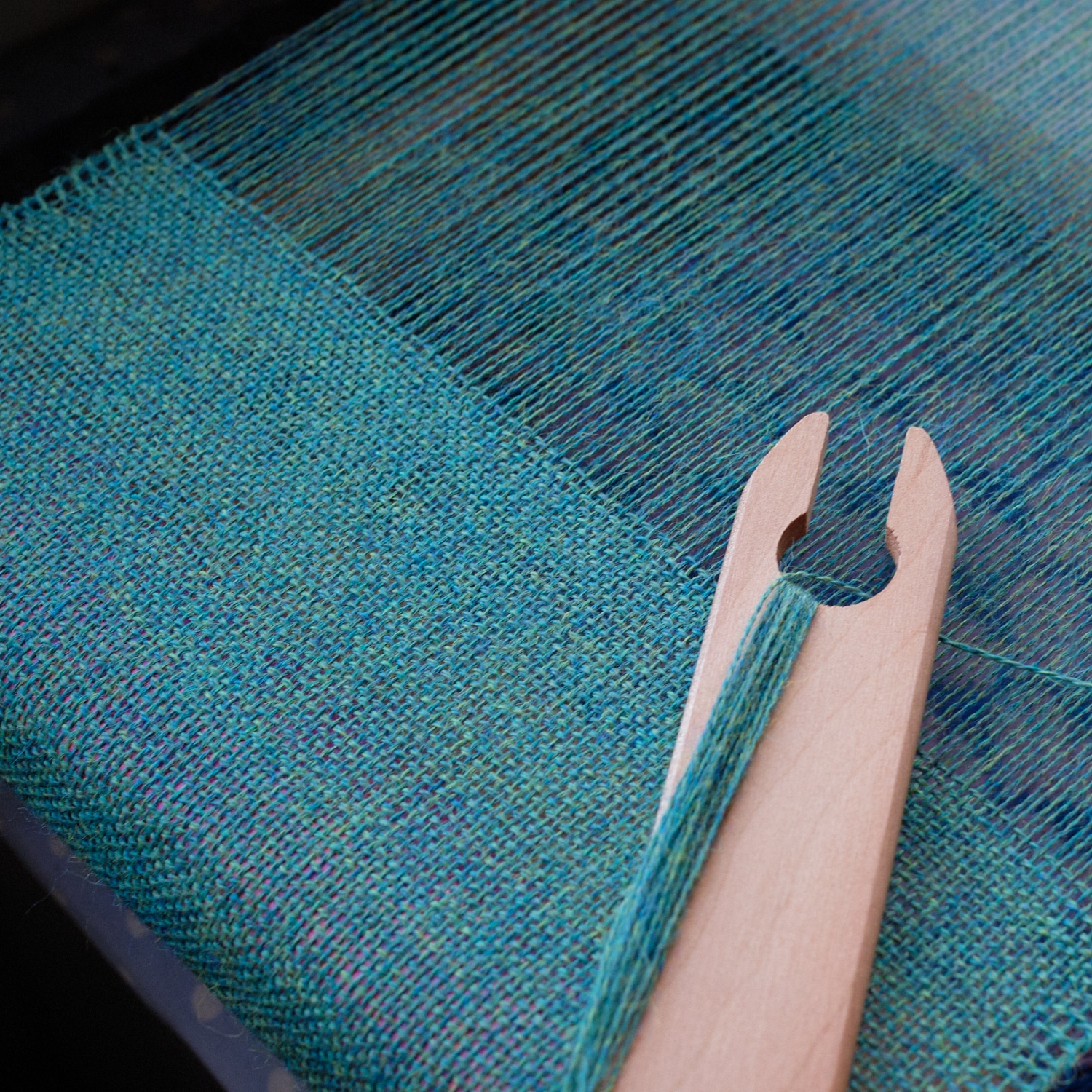 I used double threads at the sides for the selvedges, which worked rather well. Usually I manage to make a scarf increasingly narrow from beginning to end, but not this time. I'm going to keep doing the double selvedge threads in future projects.
Weaving this was very enjoyable. The colour changes were subtle enough to only make the result more lively. But if you look closer, you can see the different blues and greens.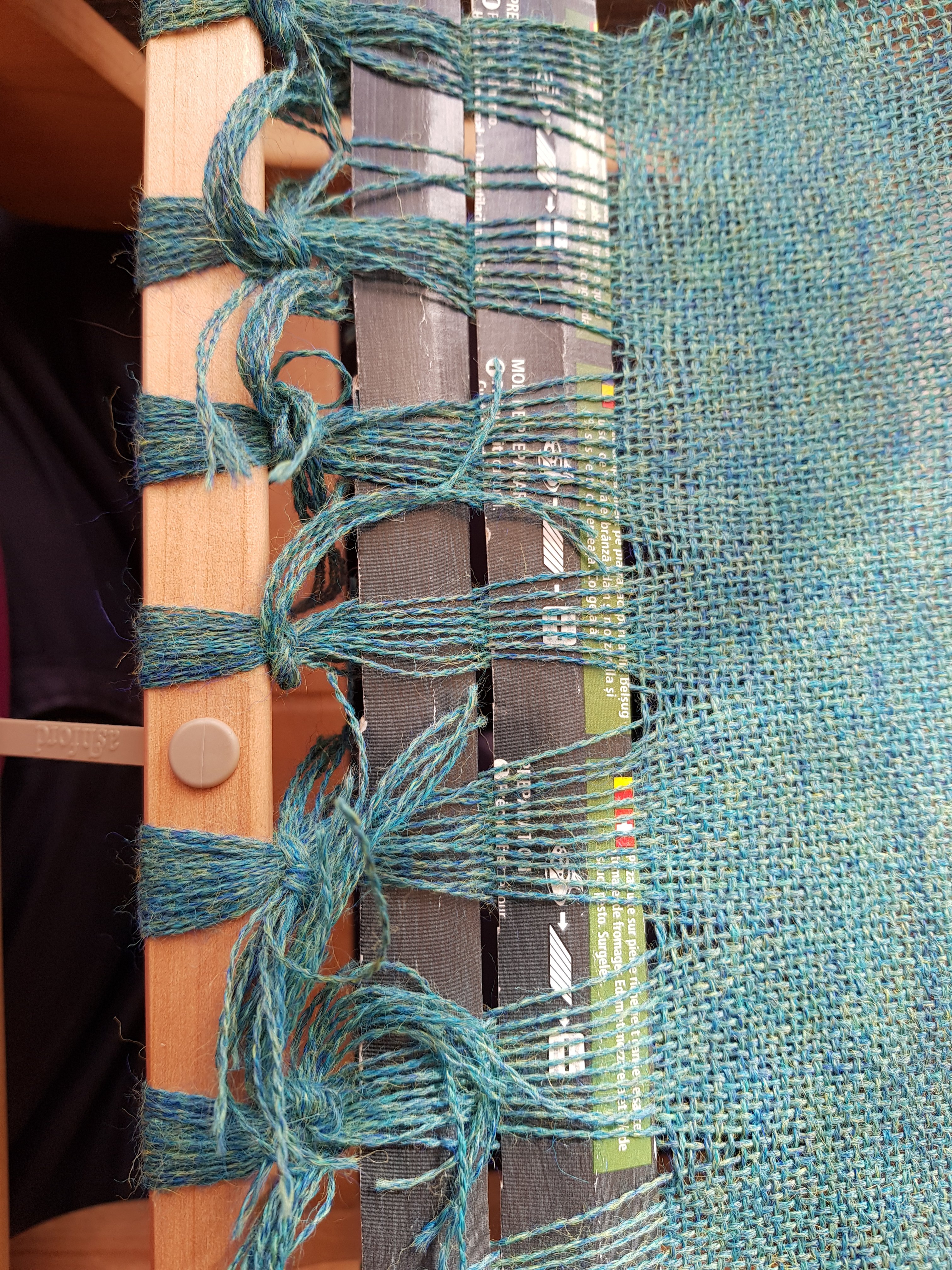 And then it was done! I cut the warp threads and rolled the scarf off the loom. It was quite long and even, to my delight. I knotted and cut the fringe and gave the scarf a bath.
I did try to full the scarf a bit, but apparently alpaca doesn't full that well. Instead, my weaving looked less even at the sides after it, because the threads had moved a bit. Another lesson learned, I guess.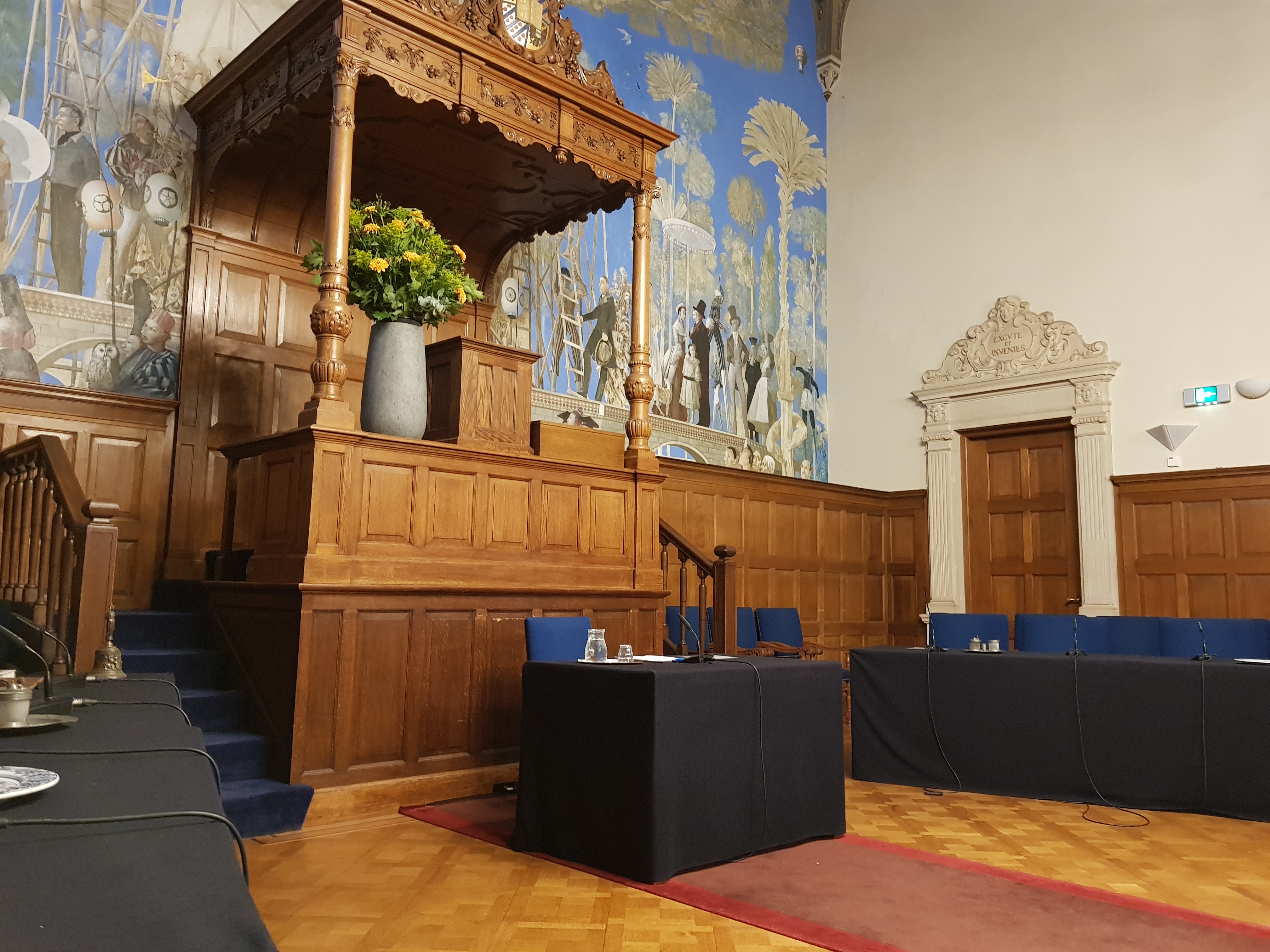 Yesterday was the day on which my aunt was to defend her work. I ironed the scarf, wrapped it, and got on the train. The ceremony was interesting to watch. There was quite some formality in clothes, ambiance, props, and addressing each other, but there was also some room for compliments, smiles, and my aunt did splendidly with her defense.
Despite being quite nervous, she kept a calm and confident exterior. She stood her ground in the discussions and it was obvious that she knew very well what she was talking about. You could see that the promotores appreciated her work and defense as well. She got her well-deserved PhD and we all celebrated with a reception and then a lovely intimate dinner with a select few.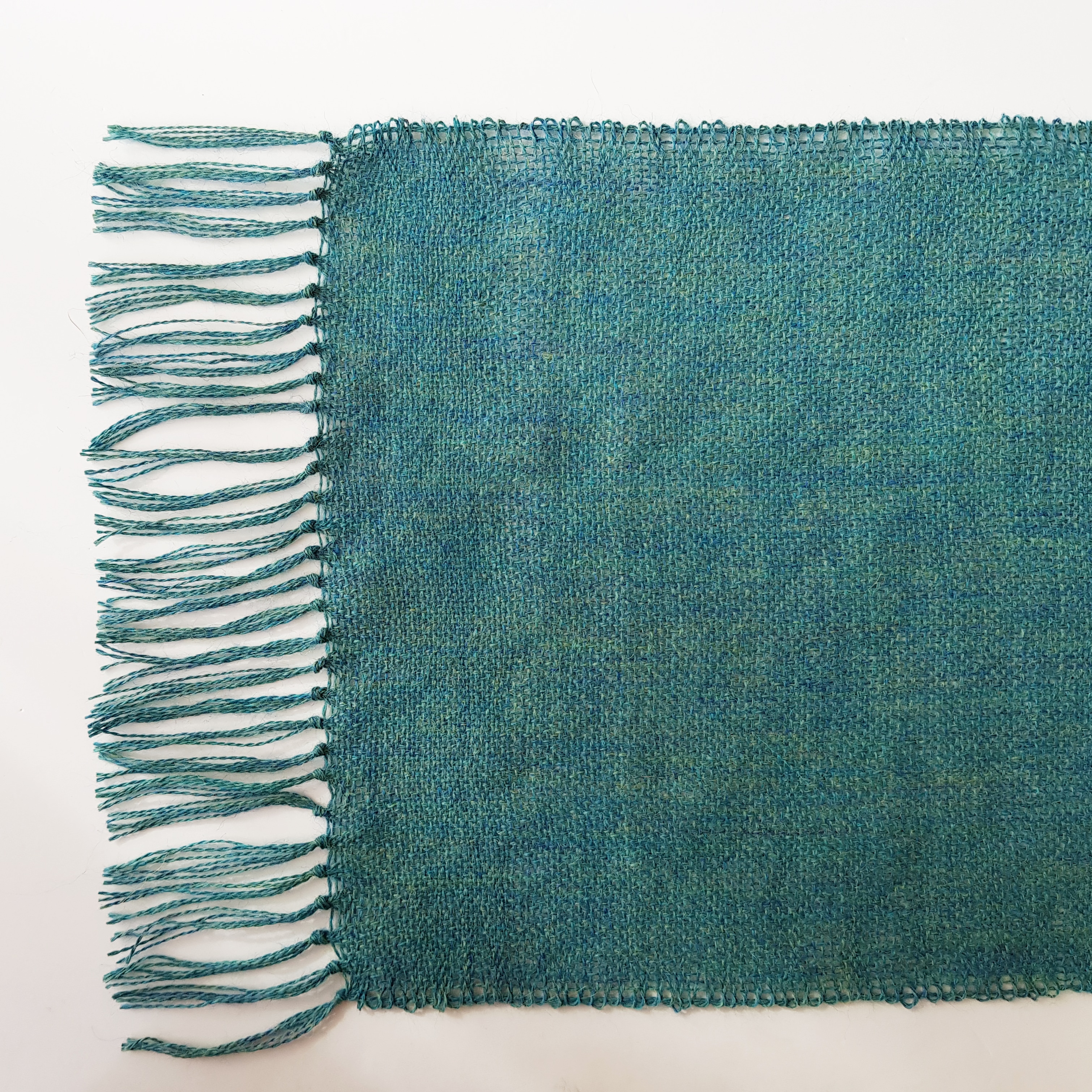 I gave her my present and I hope that her skin is comfortable with alpaca. If not, I hope that she will let me know and I'll make her something else instead.