I'm very fond of green. In the past, I usually preferred blue and purple, but lately, I have rekindled my love for greens. Lively, natural greens. The colours of spring.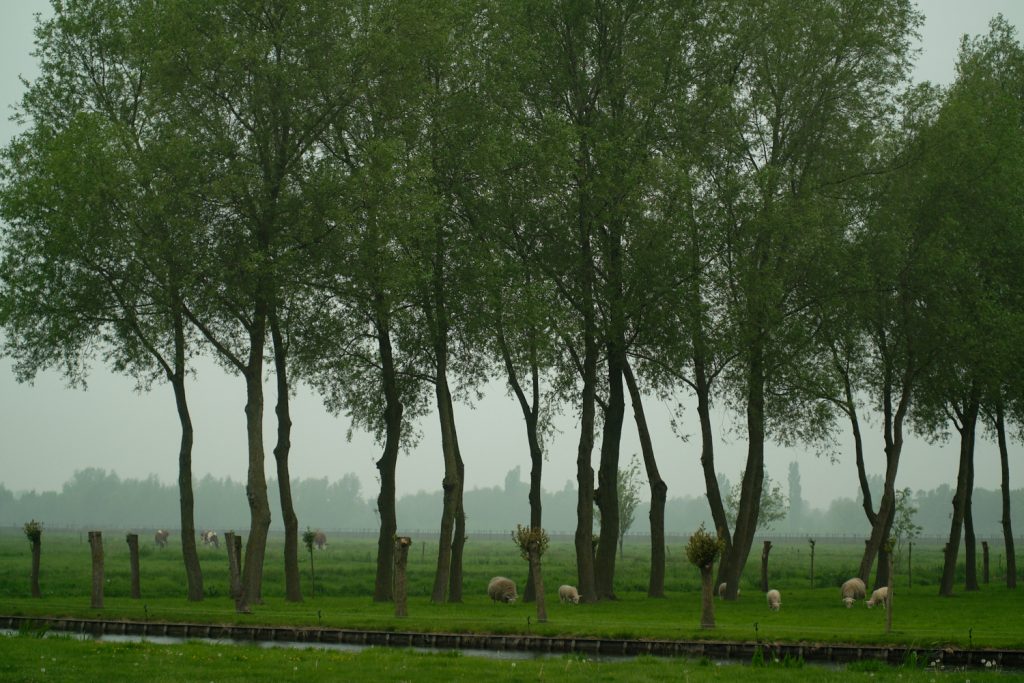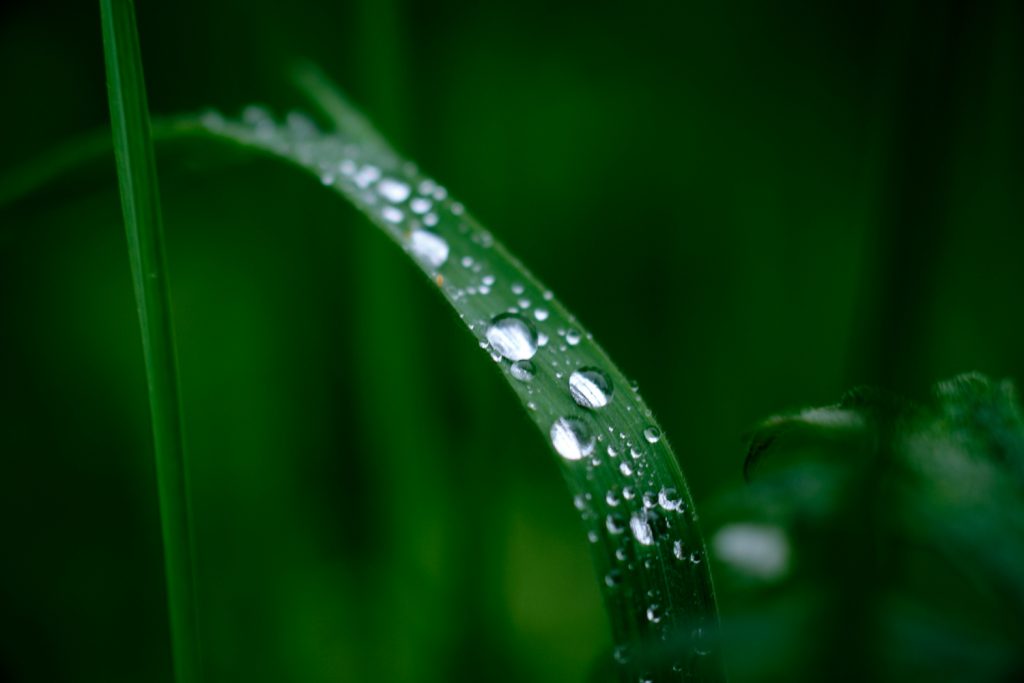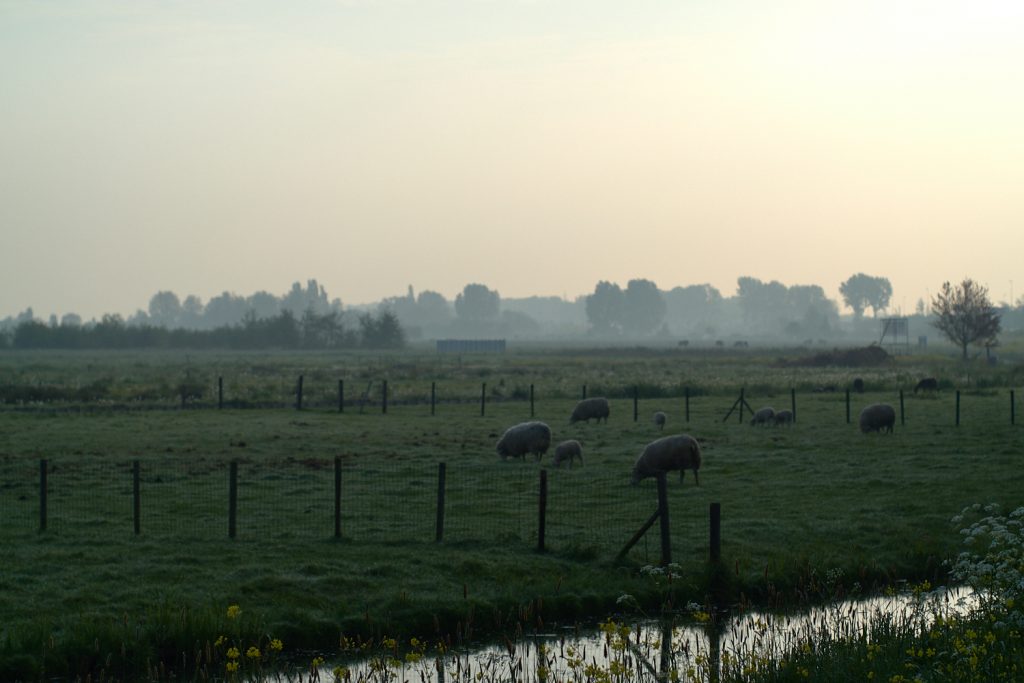 So when it was time to start a new spinning project, I searched my stash for greens.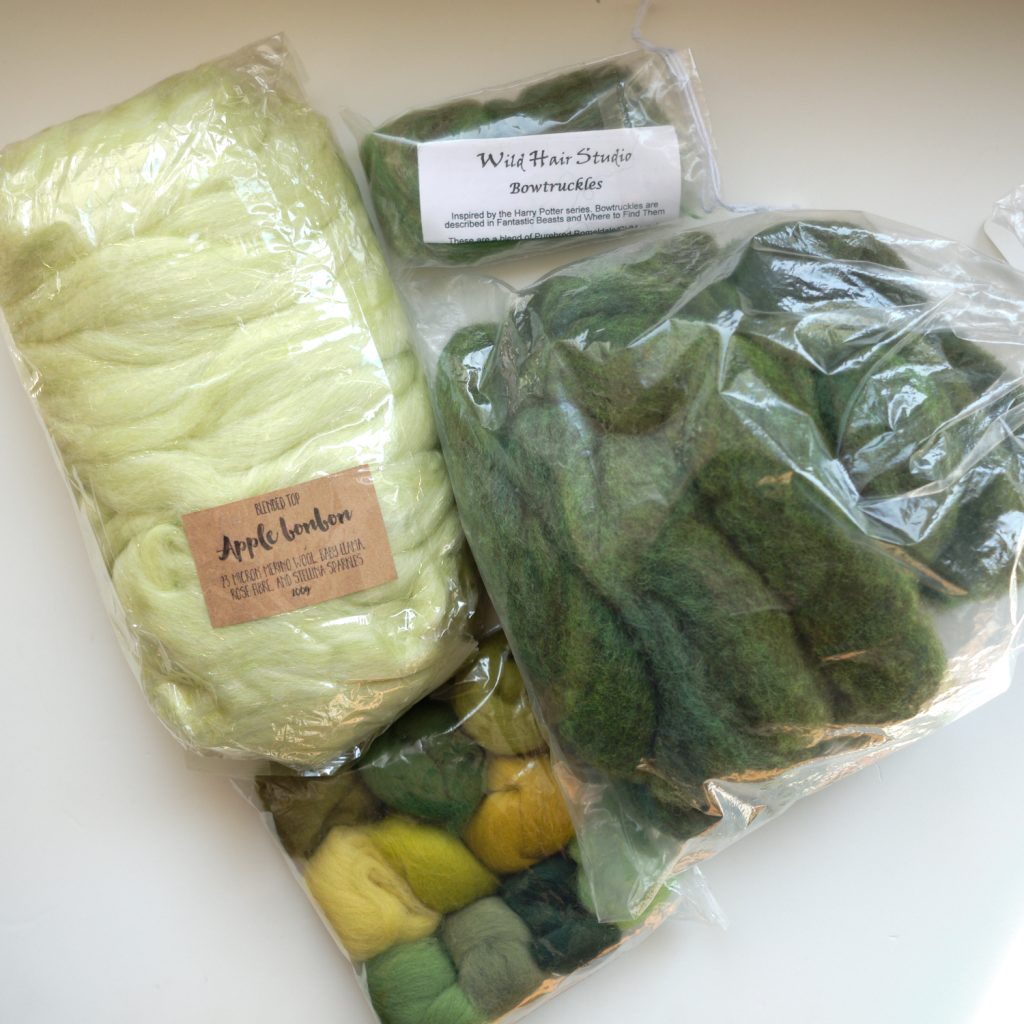 I found a lovely light green called Apple bonbon, by SpinJones. I also still had a couple of samples from Nunoco and Wild Hair Studio. Finally, I added the green fibre from Wild Wood Wool that I brought back as a souvenir from the UK after my last holiday.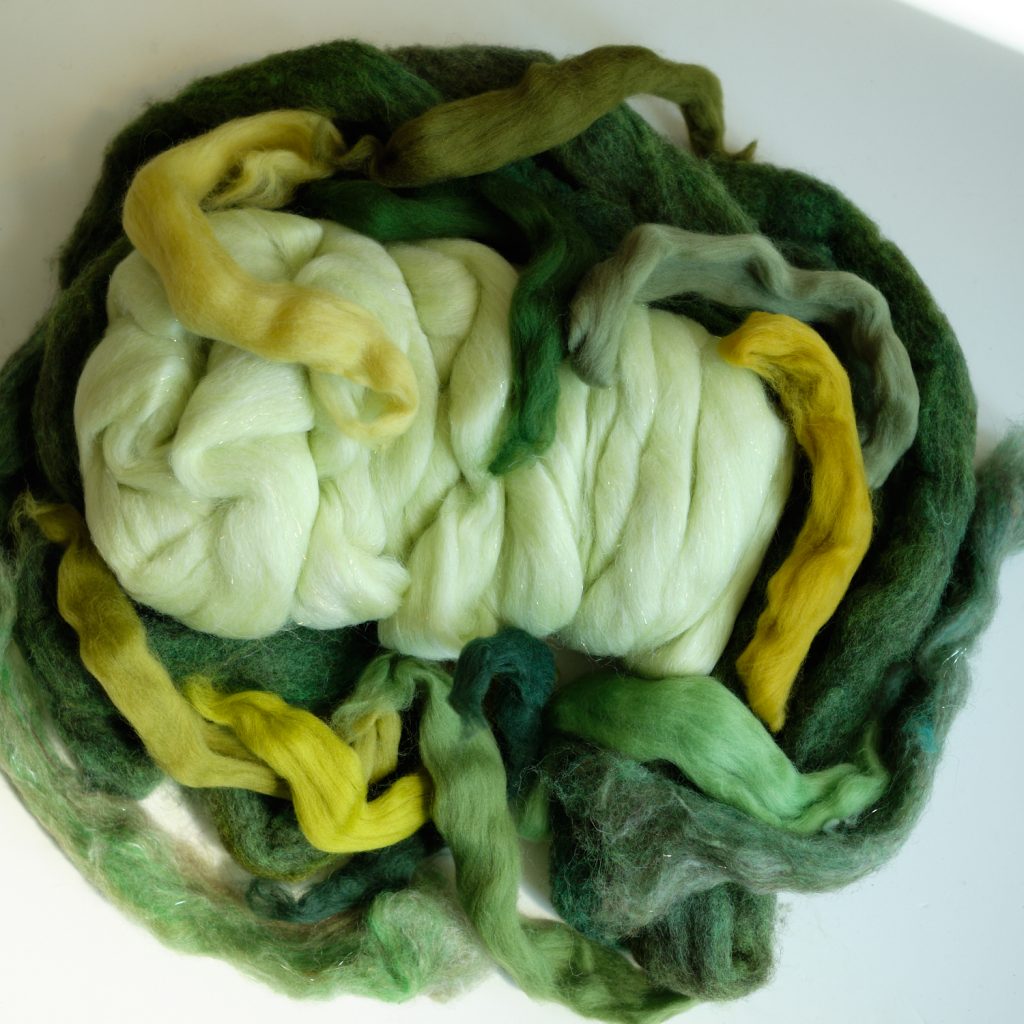 I unpacked the fibres and mixed them together. I liked the combination! I just hoped that the contrast between the lightest and darkest greens wouldn't be too great in the final yarn. Instead, I was aiming for them to tame each other a bit, so that the resulting yarn would be a nice, vivid medium green.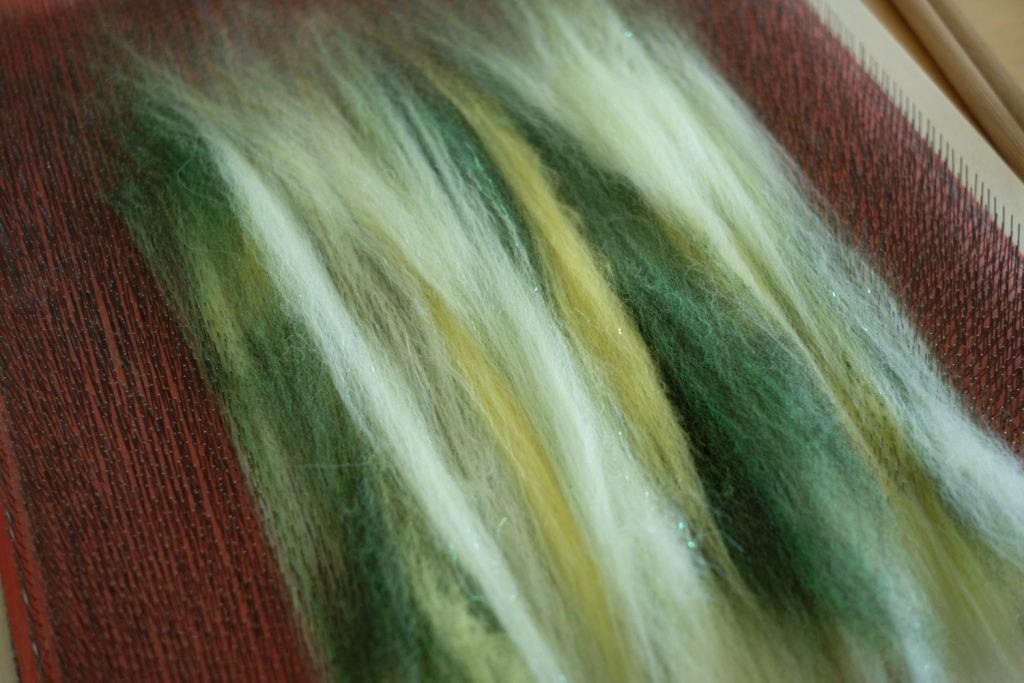 I decided to divide the main fibre into 24 equal parts. Then I divided the 12 samples into two parts each, and combined them with the main fibre. I created 24 rolags, two of each combination of main and sample fibres.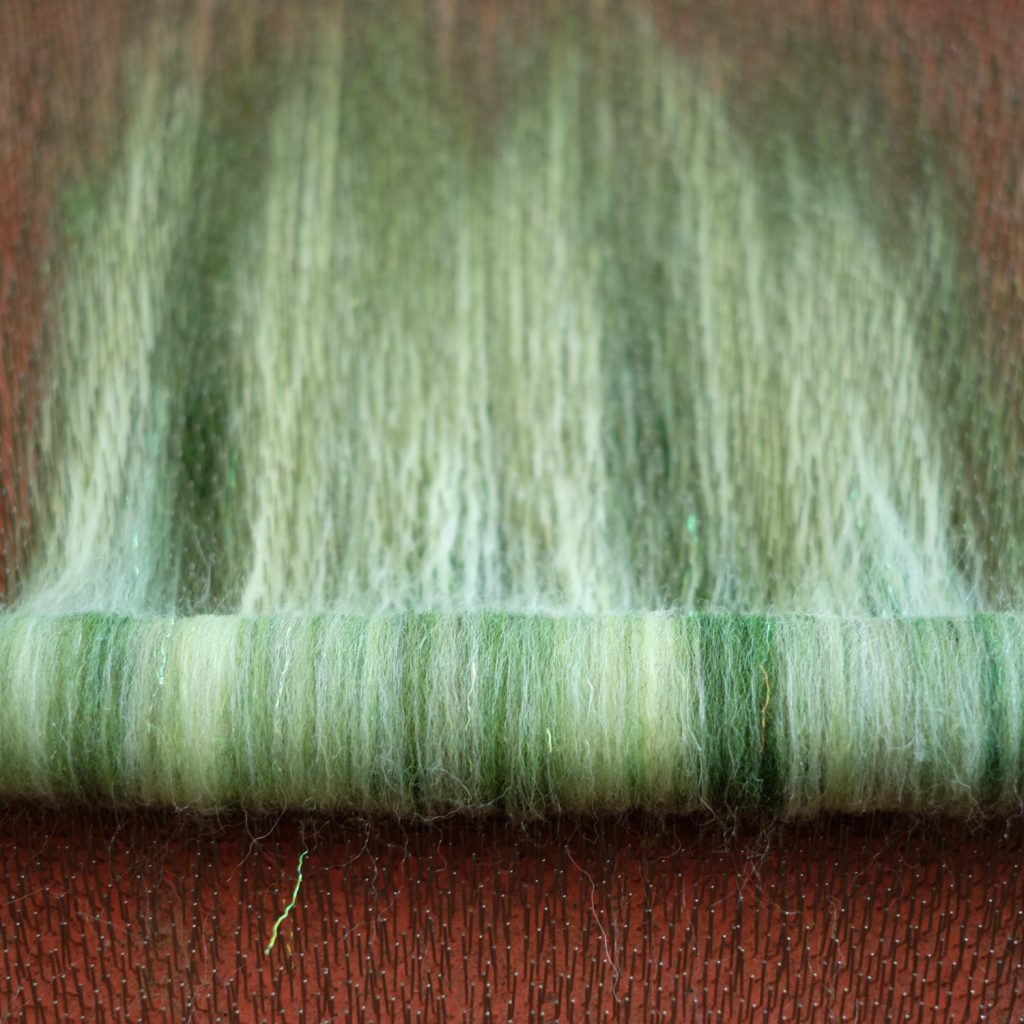 The rolags looked quite good, and I made sure to blend them well. Sometimes I leave in bigger chunks of certain colours, but this time I took care to create many very thin layers on top of each other to really mix them up.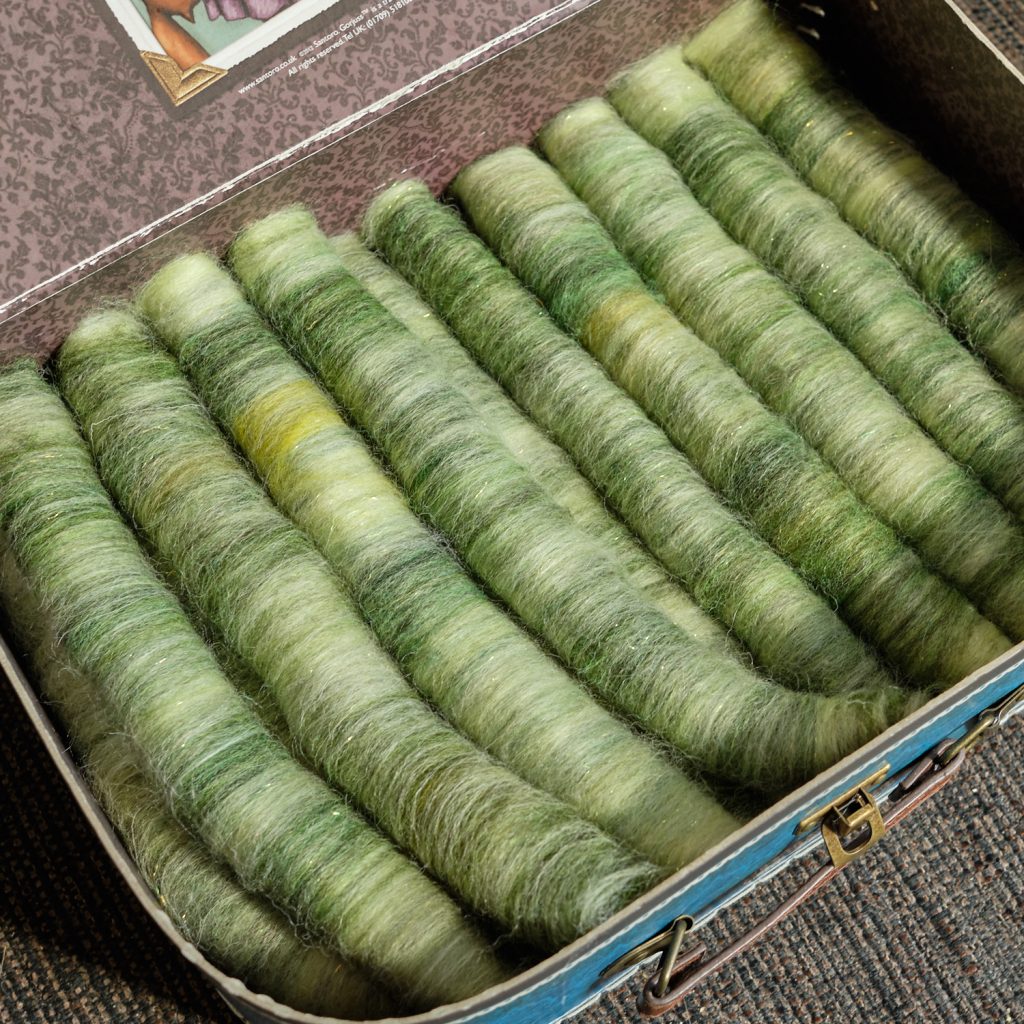 Each of the rolags is a bit different in colour because of the samples that are mixed in, but the difference is very subtle. You can see it best for the more yellowish greens.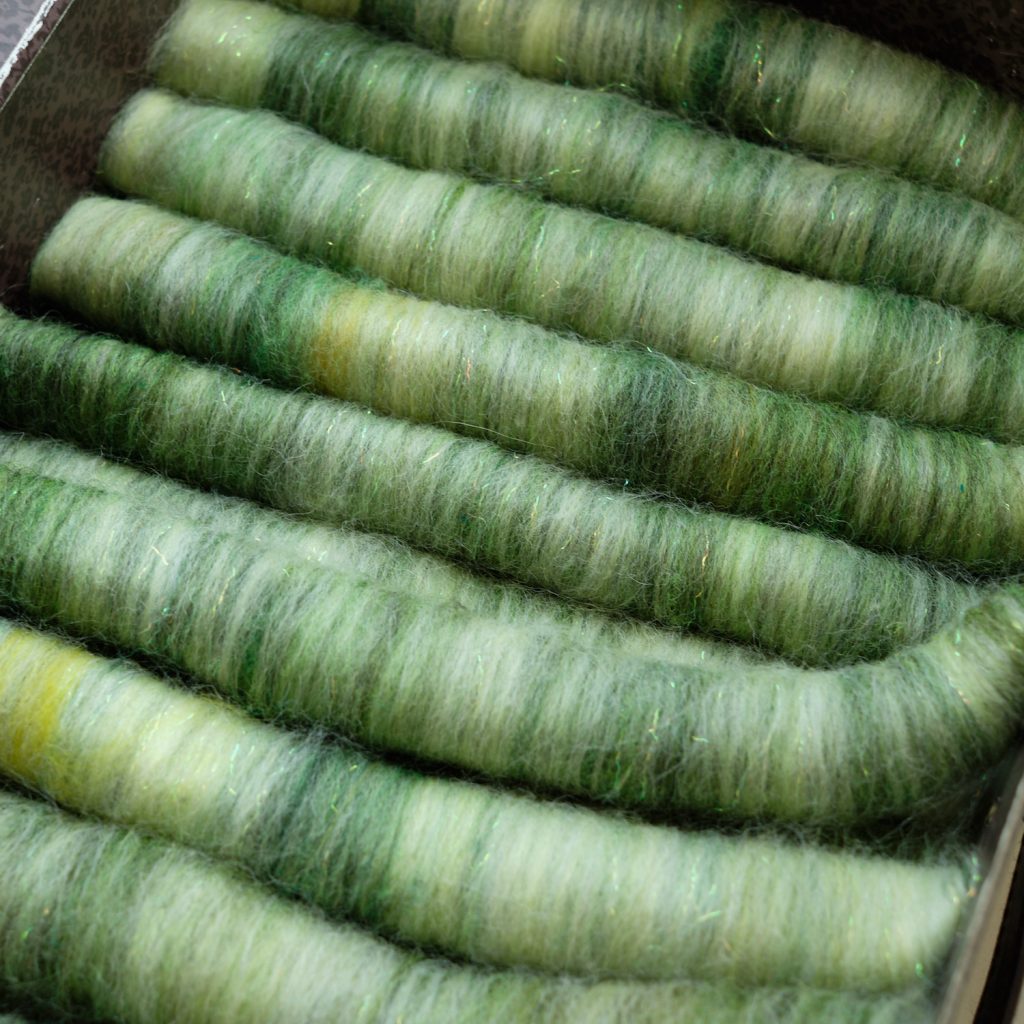 There's also some sparkle in there. This comes from the SpinJones fibre, which is a mix of merino, baby llama, rose fibre, and stellina. I don't think I have ever spun with baby llama before! The blend is amazingly soft.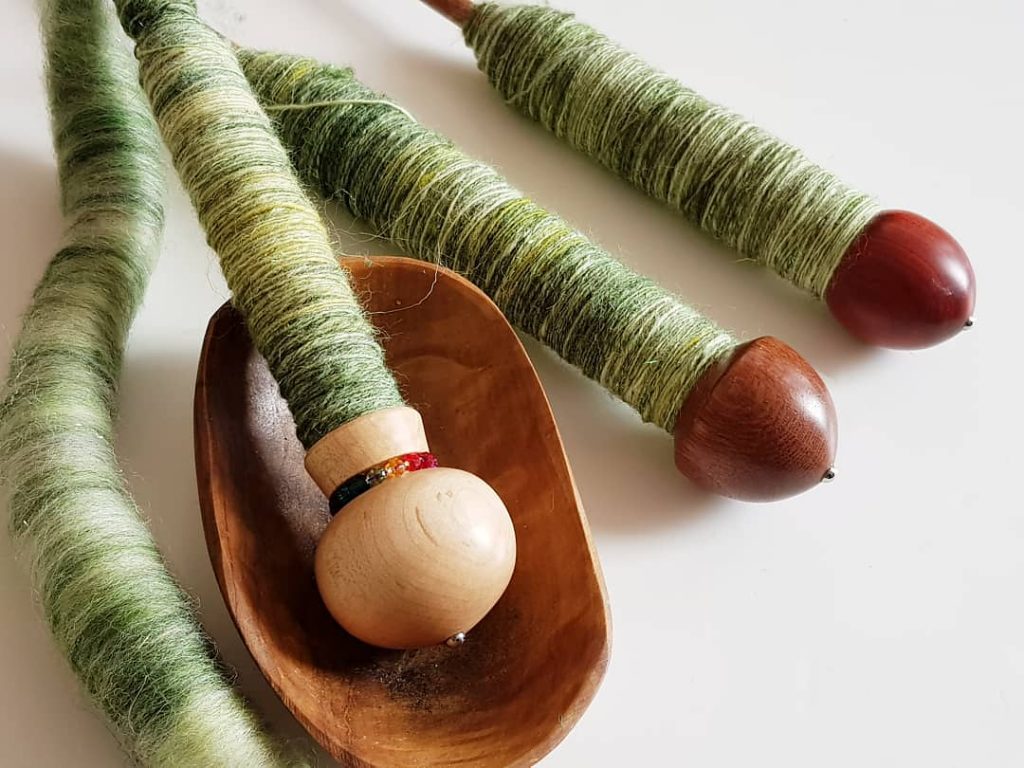 I used my MirkwoodArts spindles to spin the rolags. The Wild Wood Wool fibre is BFL, and it adds some body and texture to the softness of the other fibres.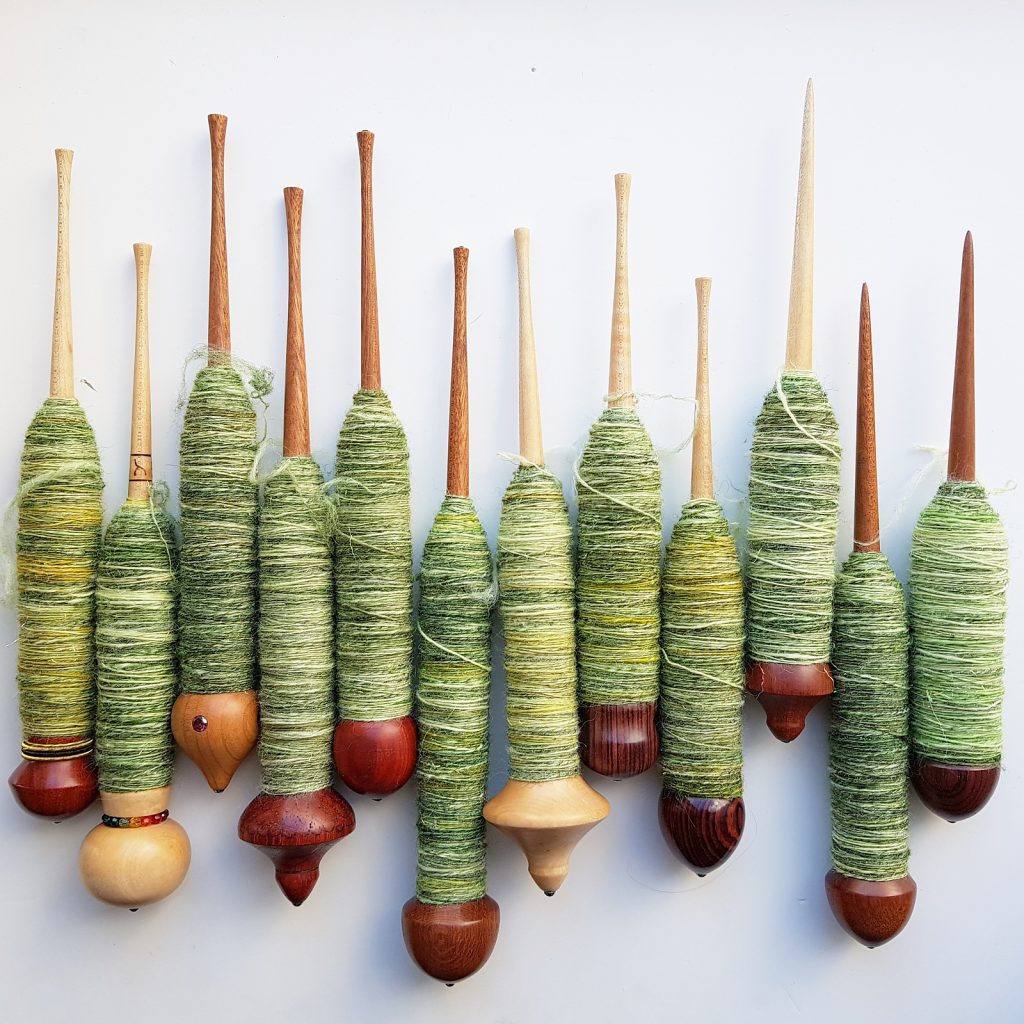 I spun two rolags per spindle, so after filling up twelve, I was done! Look at the subtle differences in the greens. I love it!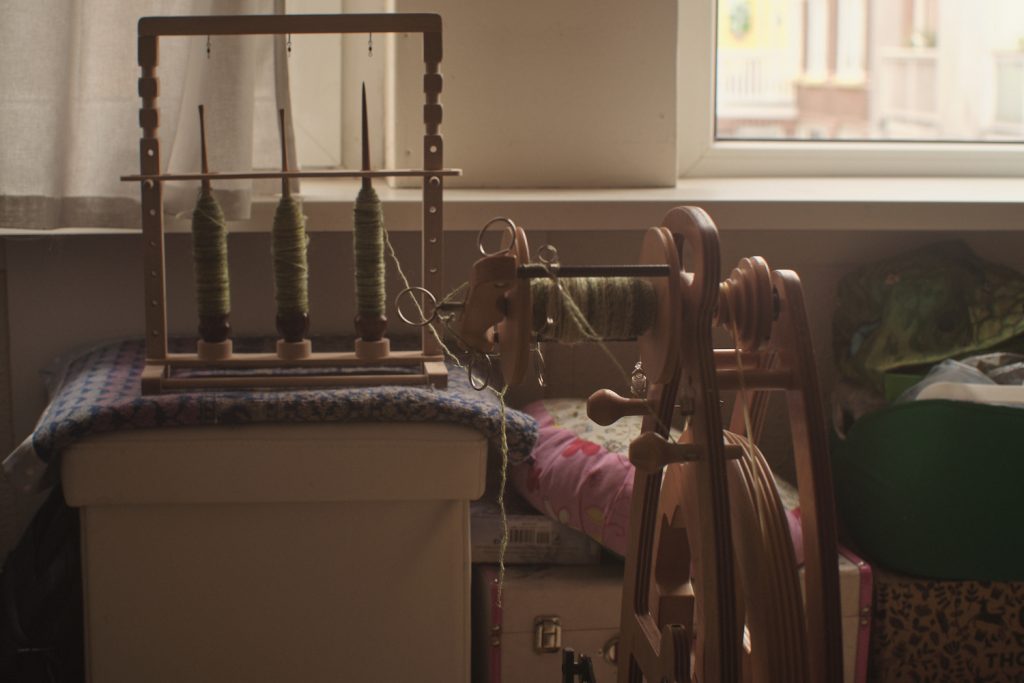 Time to ply. I used my new lazy kate from Matthes for the very first time. It works well, but I need to think of a way to put a brake on. The spindles spin freely, and sometimes they move a bit too easily for my taste. But in general, it's a very nice tool. You can use it for both supported and suspended spindles.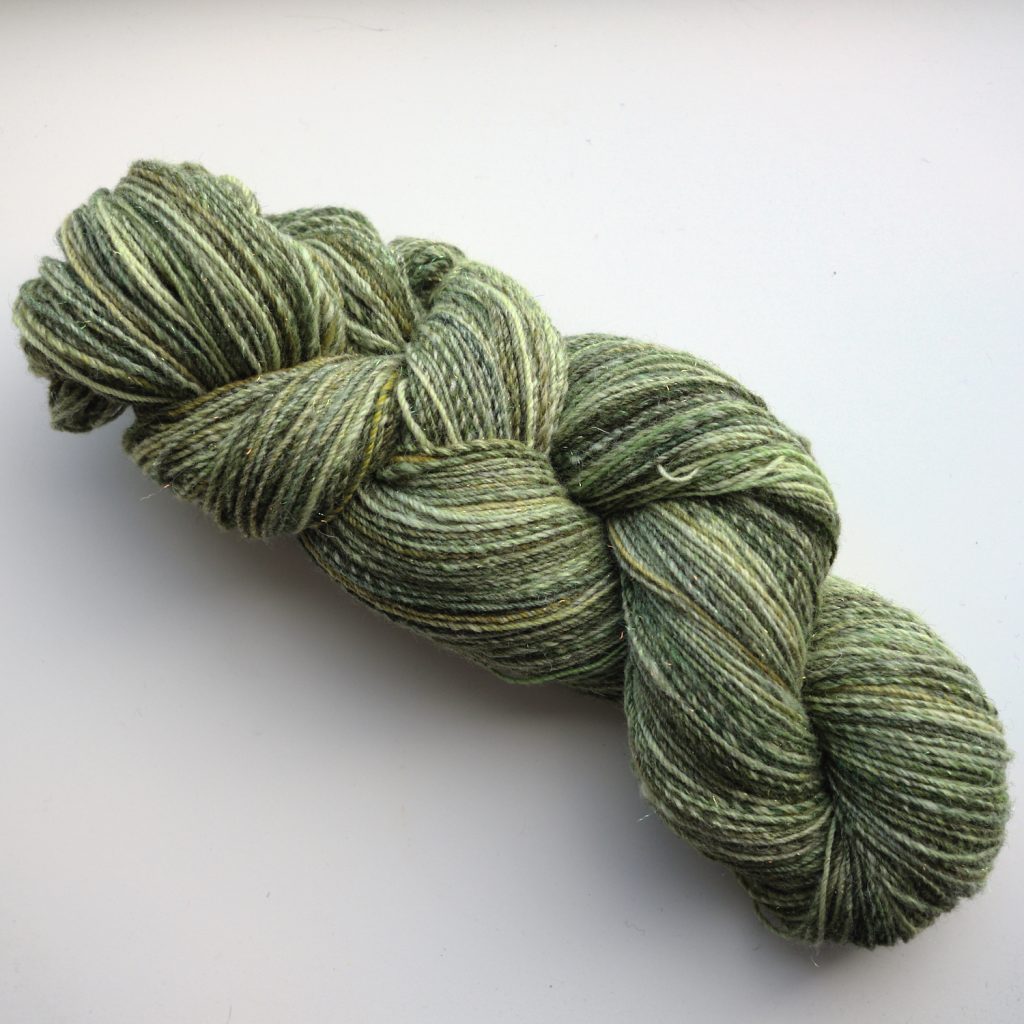 The final skein is 164 grams and 460 metres of chain plied yarn. As I had hoped, the fibres have blended together well, and it looks like a vivid medium green. I like the fluffiness and thickness of the yarn.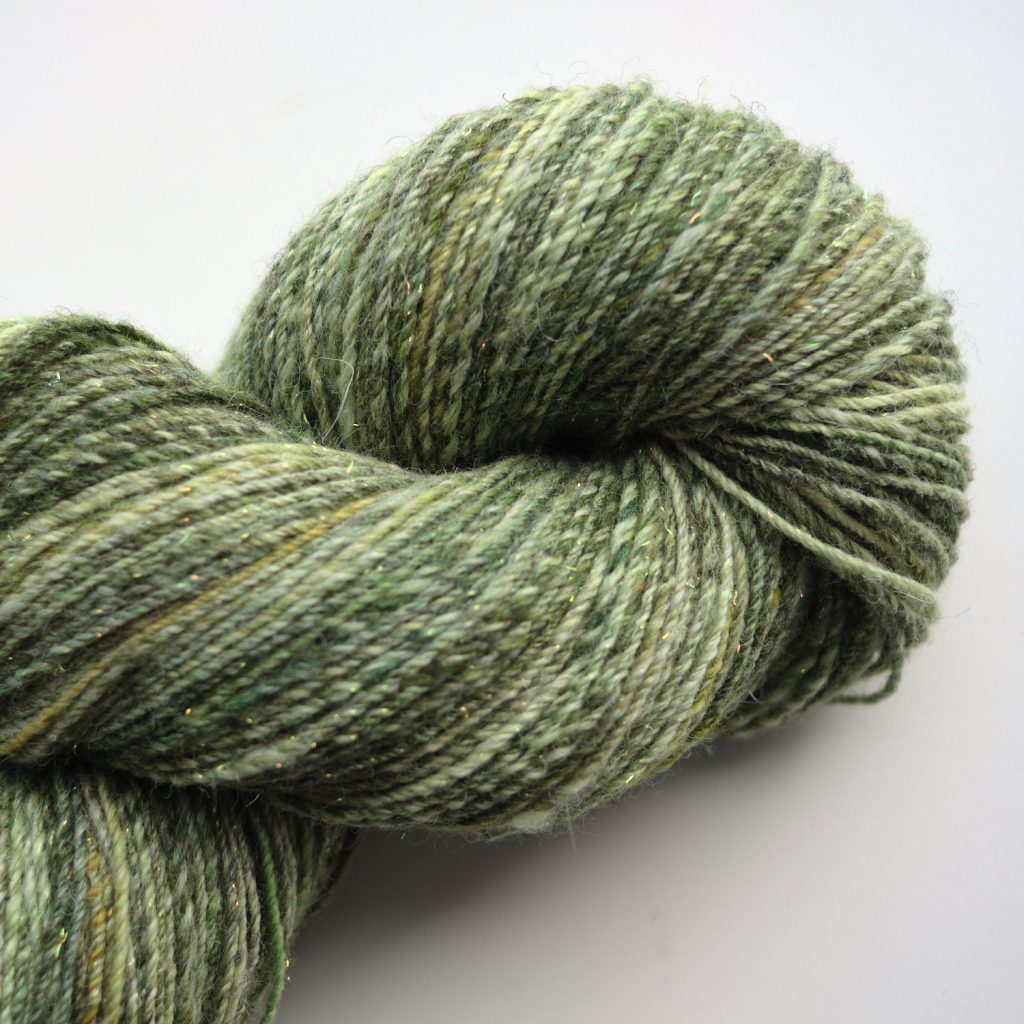 Moving in a bit closer, you can see the different hues. They still look connected and not out of place, in my opinion. It's good to know that such contrasty fibres can play so well together without looking wild.