Are you a process or a product crafter? Do you mostly craft to get that awesome, one-of-a-kind item that is tailored to your own size and shape and colour and texture preferences? Or do you really enjoy the process of making the item, and is the final product less important to you than the crafting itself? I think we are all on a spectrum here, because I doubt that many people will knit something when they hate the look of a knitted item, or spin every day when they hate spinning. I consider myself a process crafter usually, because I mainly enjoy the process, and I'm less concerned with the practicality of it all. I mean, look at my FOs, who needs dozens of shawls, really? I just very much enjoy knitting them.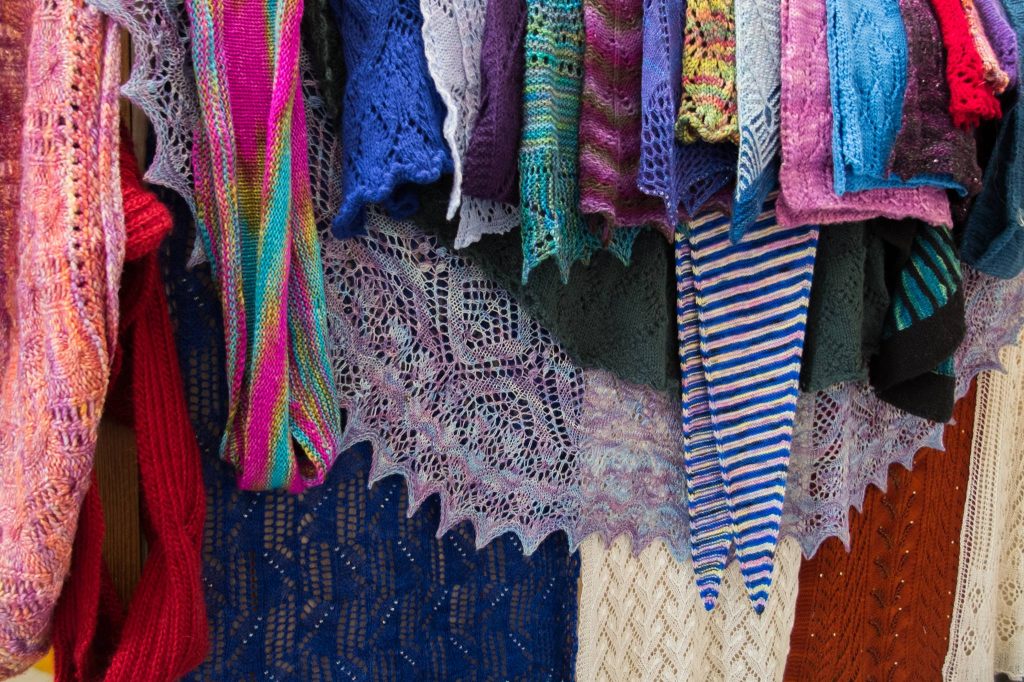 I'm also a usually (serial) monogamous crafter. Some people cast on everything they fancy and work on multiple things simultaneously. I hardly ever have multiple knitting projects on the needles, and I never have multiple spinning projects going on. And I'm currently being reminded why that is the case. You see, I am knitting a large shawl (Faith, Trust and Pixie Dust by Lily Go) AND I'm spinning a project for the latest MirkwoodArts SAL.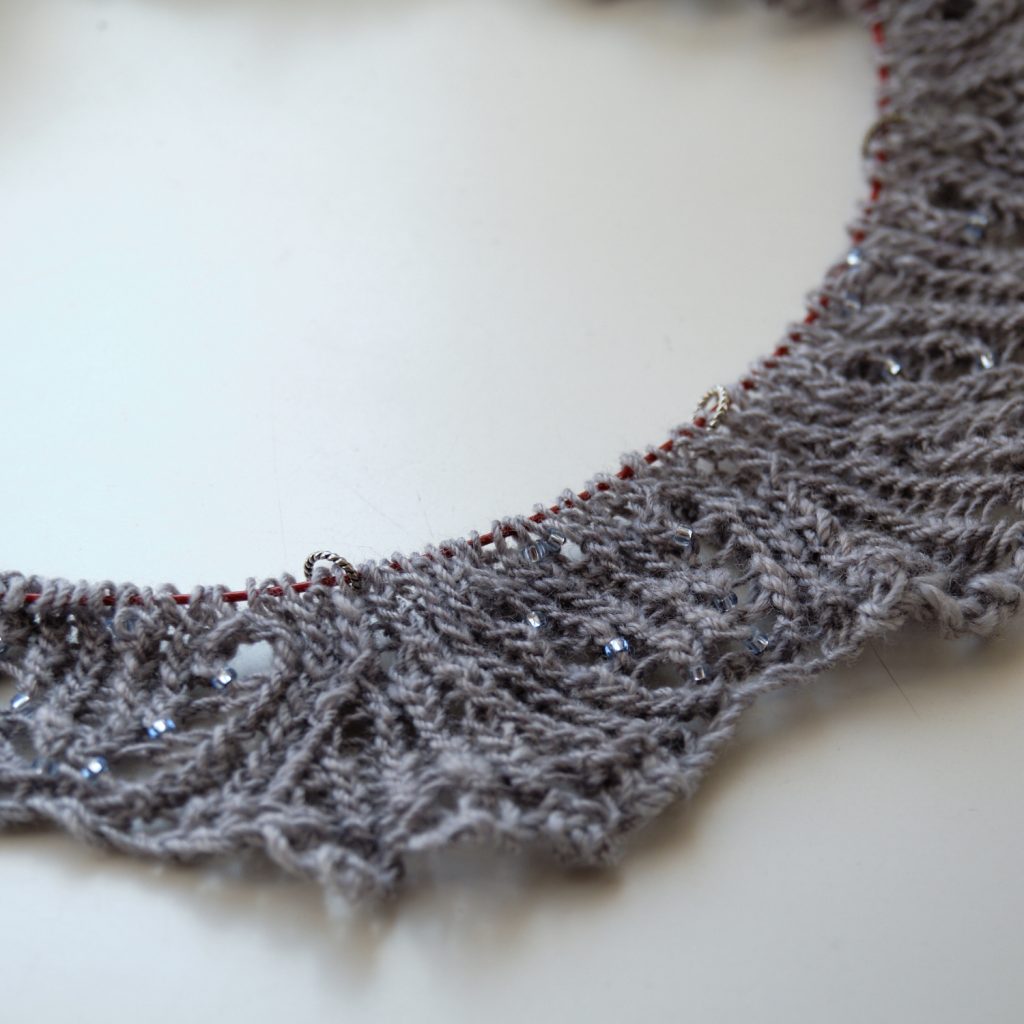 And I'm really starting to stress out about both these projects, not because they are stressful, but because I have such a hard time choosing which project to work on, they're both so much fun! My brain and heart go back and forth and I cannot make up my mind. It's tiring. I want to do them both at the same time! But I need to be patient and pace myself.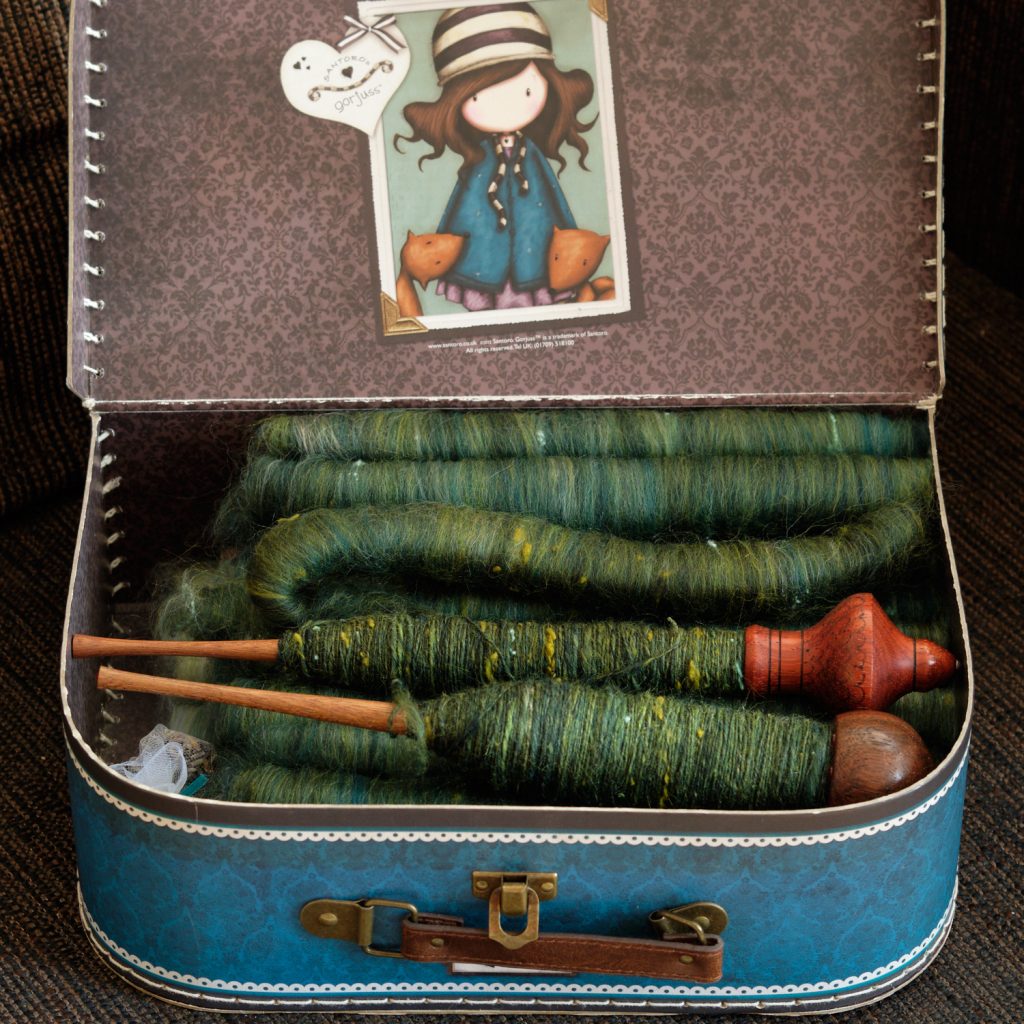 I thought I had an idea: just pick one of the two projects to do now, and do the other one after that. Sounds very rational and logical. But I still cannot choose, this time, which one to do first. In Konmari terms: they both bring me equal joy.
The SAL goes on until the end of May, and that's far enough away for me to easily finish this spinning project and do the shawl as well. So neither project is more urgent than the other.
I'm frozen.
I need your wisdom. Which project do you think I should focus on first? Should I focus on one project, or is there a nifty way of combining them that I didn't think of yet? Oh wise internet people, please help me. Do you see a solution?
(and no, casting on a third project is not an option. Just saying.)