The MirkwoodArts group organises SALs year round, but one of them is extra special: the one in the winter. It is a SAL that celebrates the life of the daughter of the man who makes the wonderful MirkwoodArts spindles. Her name was Bettina. I did not know her when she was still alive, but Tibor shares stories about her that make me wish I did get to know her. She was an avid spinner and knitter, a microbiologist, she raised snakes, and she did belly dancing. A very special lady!
Tibor makes a spindle in her honour every year, always with a rainbow. This year it's Bettina's Pegasus.
I may order it later, but right now I don't have the funds for it. It's a beautiful spindle, don't you think?
For this SAL, I decided to incorporate a rainbow in my spinning, but I didn't want to spin a "plain" rainbow. This is the fibre that I selected in the end: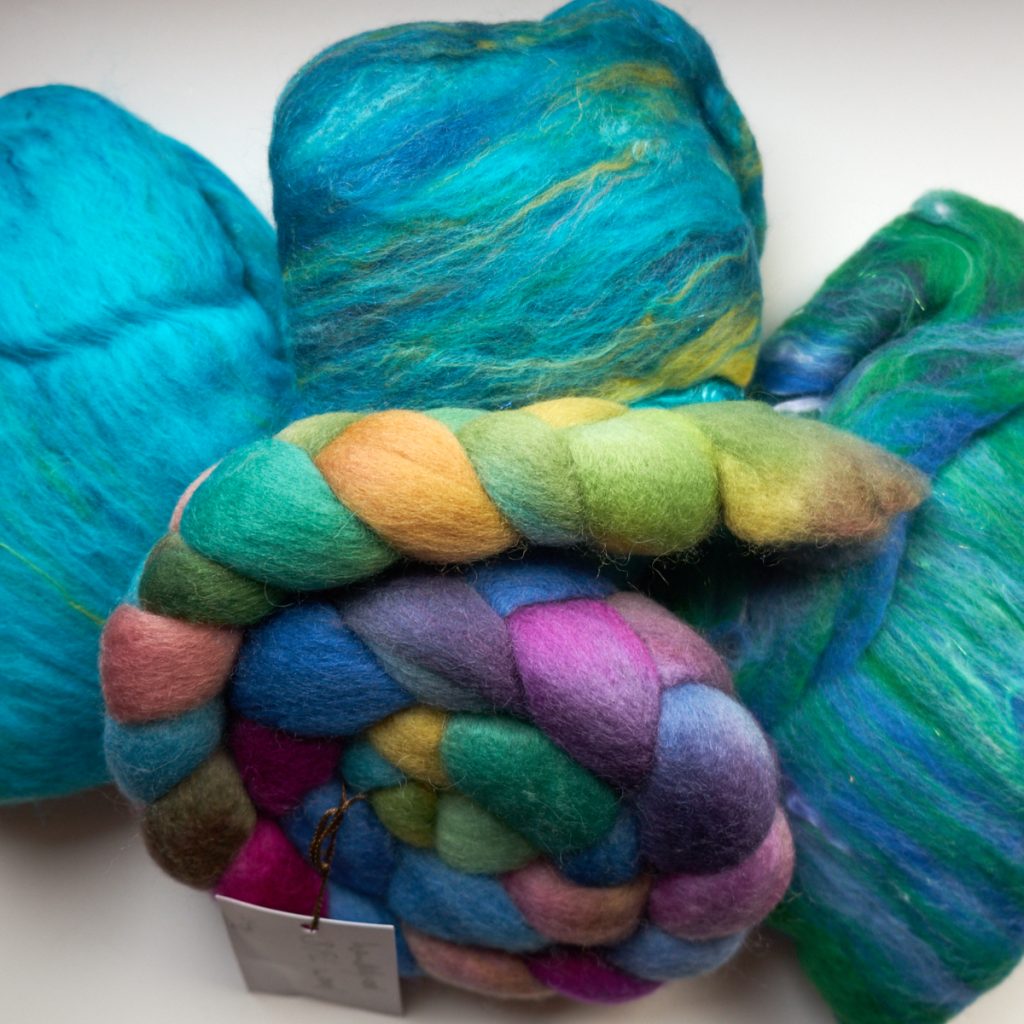 I decided to put the rainbow colours together, and blend them with the blue/green fibre. Starting with blues, moving to purples, reds, oranges, yellows, and greens. I was not sure whether the rainbow would be visible or not, but that made me even more curious!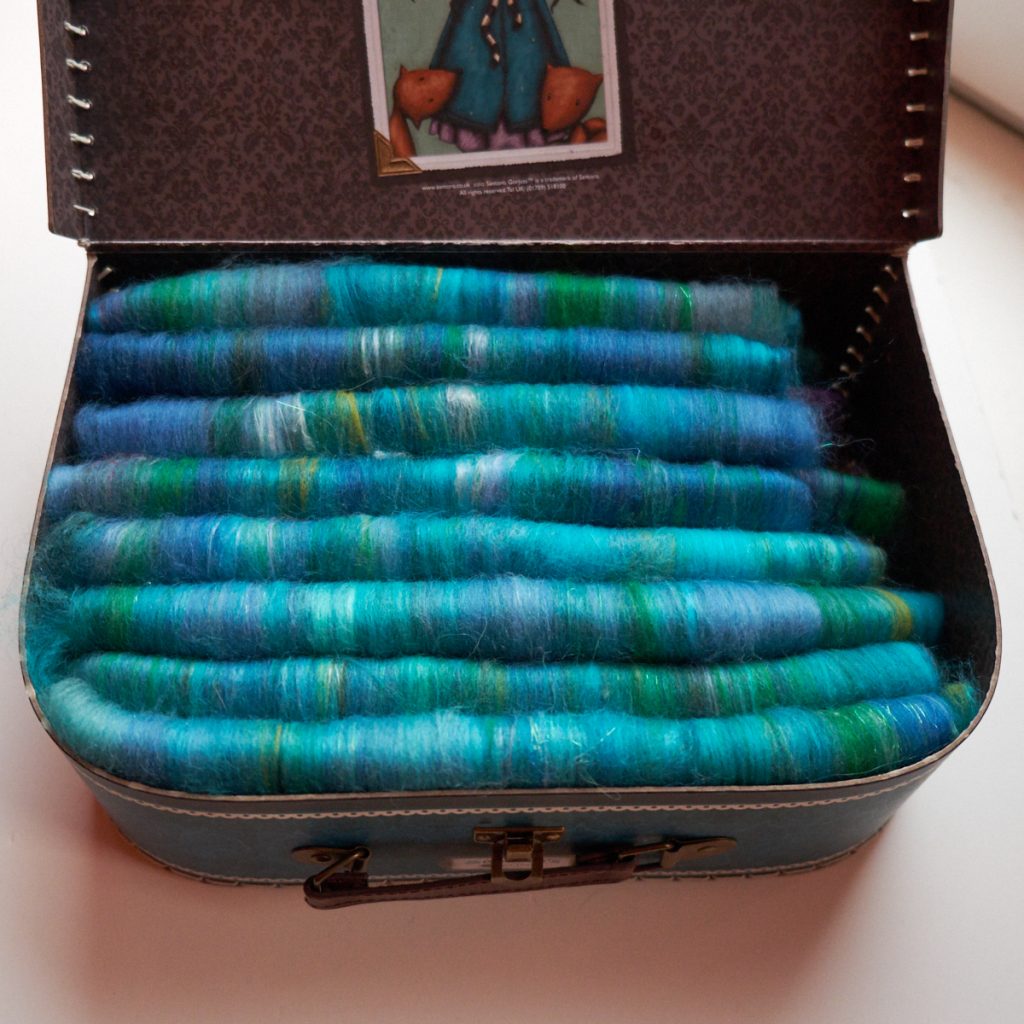 At first, it seemed like spinning as usual, producing semi-solid blue/green singles. Then the colours arrived, shimmering through. Very subtle, but noticeable.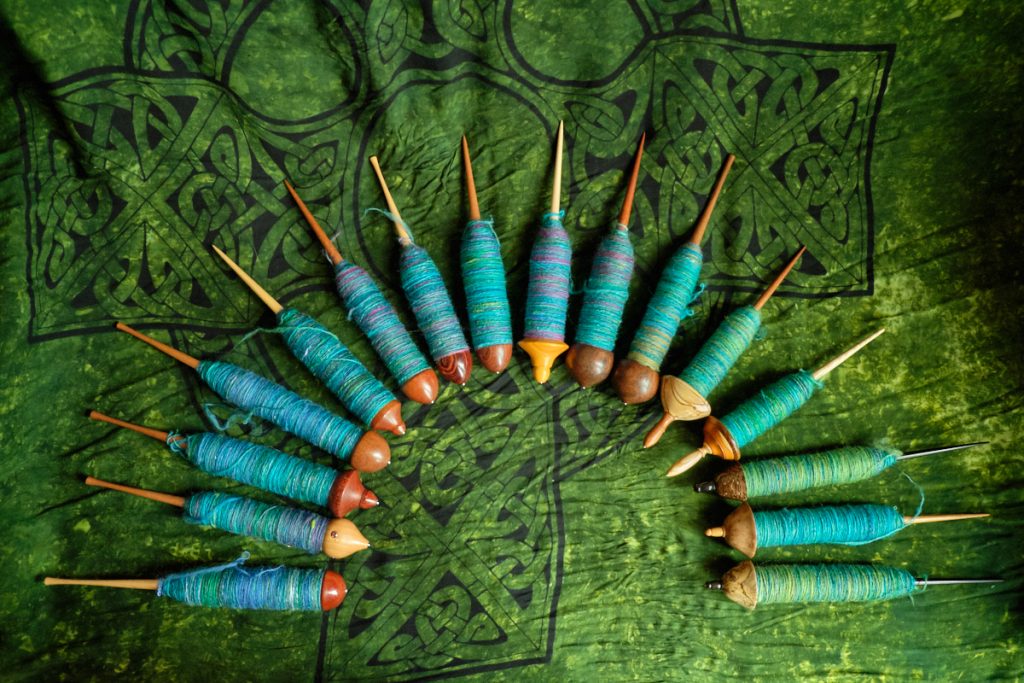 You can see bits and pieces of purple, yellow, green… But the main colour is very obviously blue/green.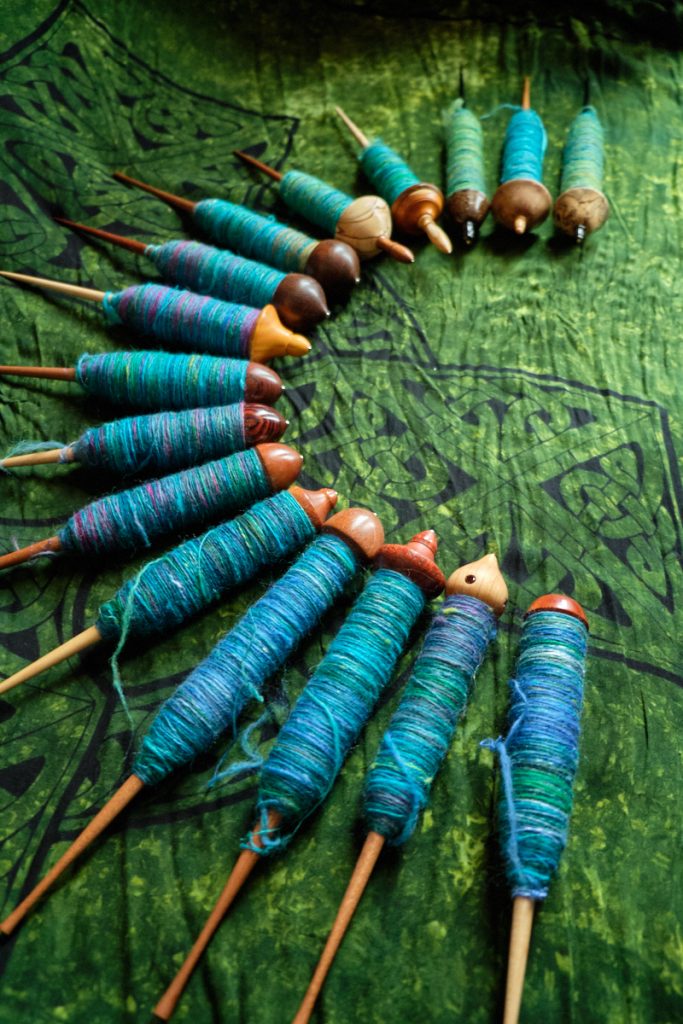 After spinning the singles, I moved on to my wheel to chain ply them. In the end, I produced 886 metres/260 grams of sport weight yarn.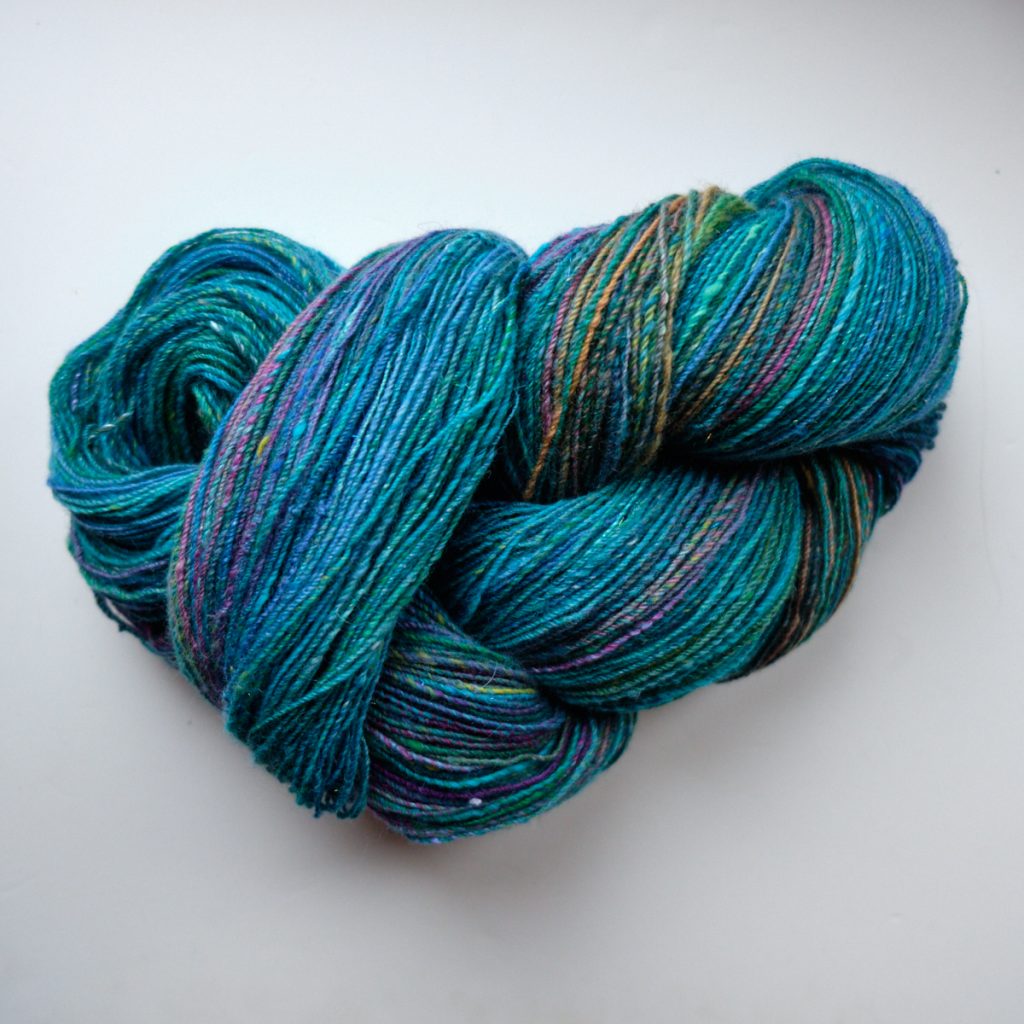 In the skein, it's not that obvious, but the rainbow is clearly visible in the caked yarn: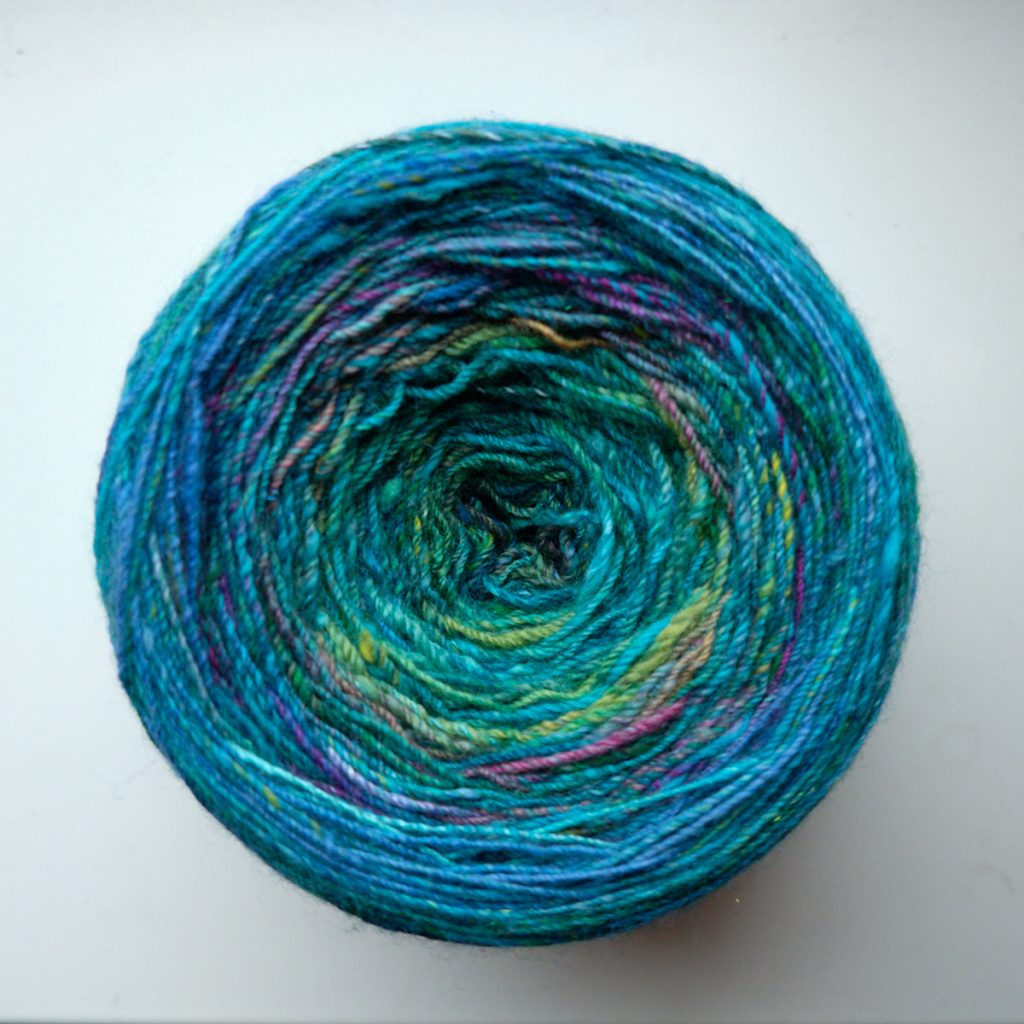 I enjoyed spinning this project so much, that I wanted to start knitting with the yarn immediately. I have selected a simple but beautiful shawl pattern for it, and I will update when I have something to show you!
I will also spin some more, because the SAL runs until the end of the year. Today, I have created new rolags in a colourway that I call Snowrora. It reminds me of early winter mornings with snow, when the sun rises and the sky is pale pink…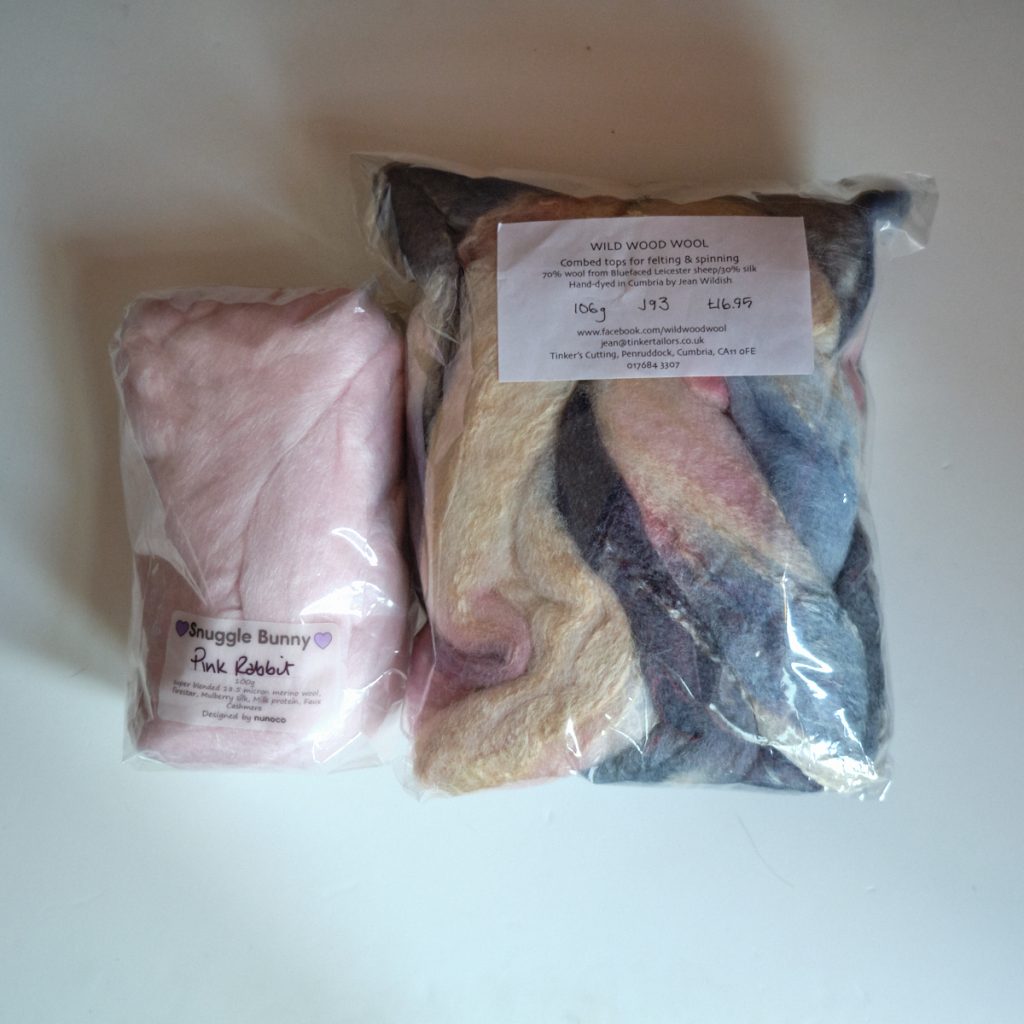 The fibre on the left is from Nunoco, and the fibre on the right is one of my souvenirs from England this autumn.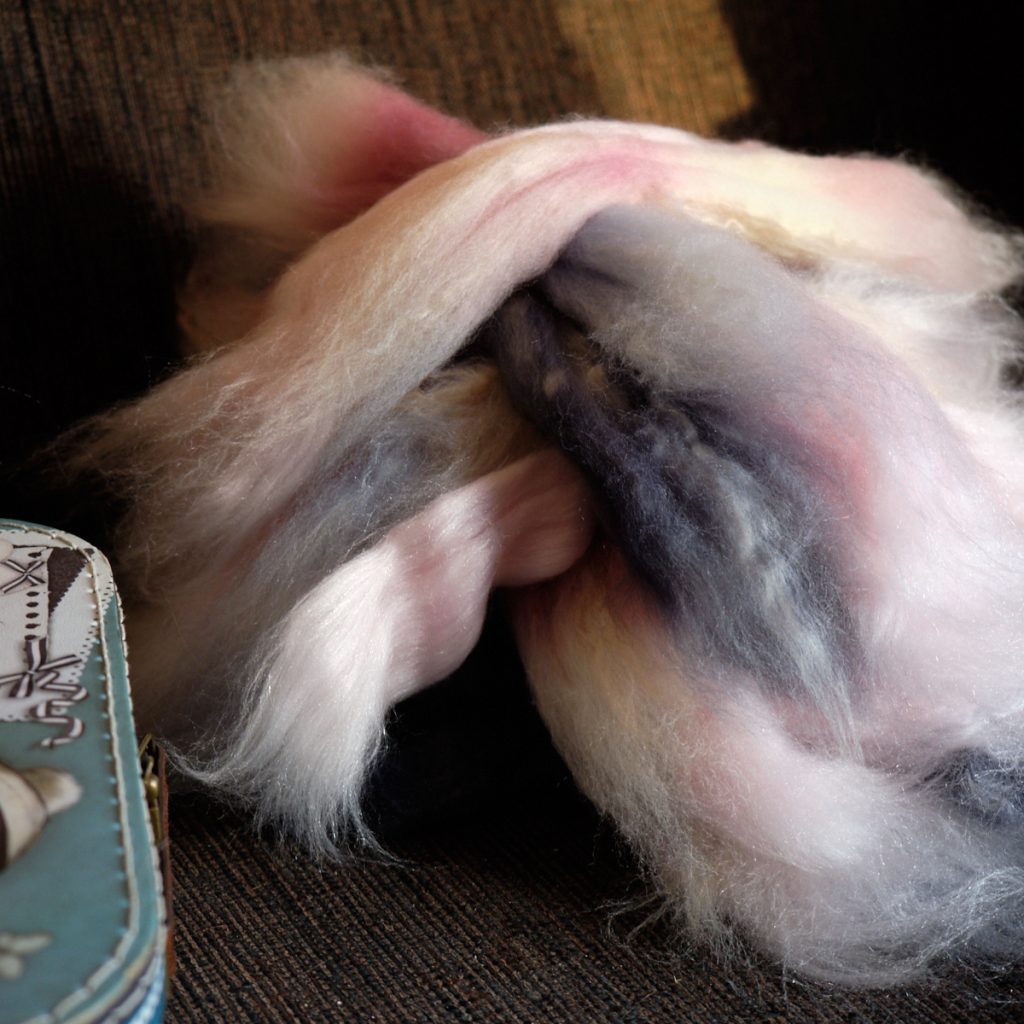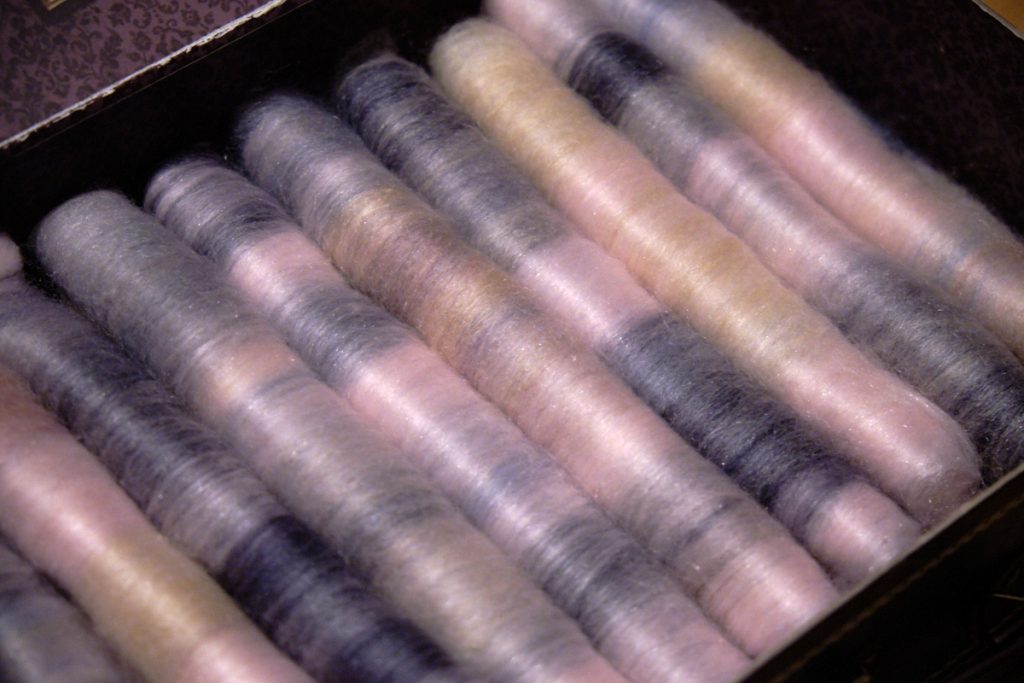 As it's dark outside already, the colours are not great in these pictures, but you get the idea. Spinning on!