After two weeks of spinning in the Tour de Fleece, I have finished spinning the singles for my project. Four Malcolm Fielding Dyavols joined in and finished the spin. In total, this is about 250 grams of fibre, and I have used 16 spindles to spin it on (two rolags per spindle). I have spun a bit thicker than usual, so I'm expecting this to become sport to DK weight once plied.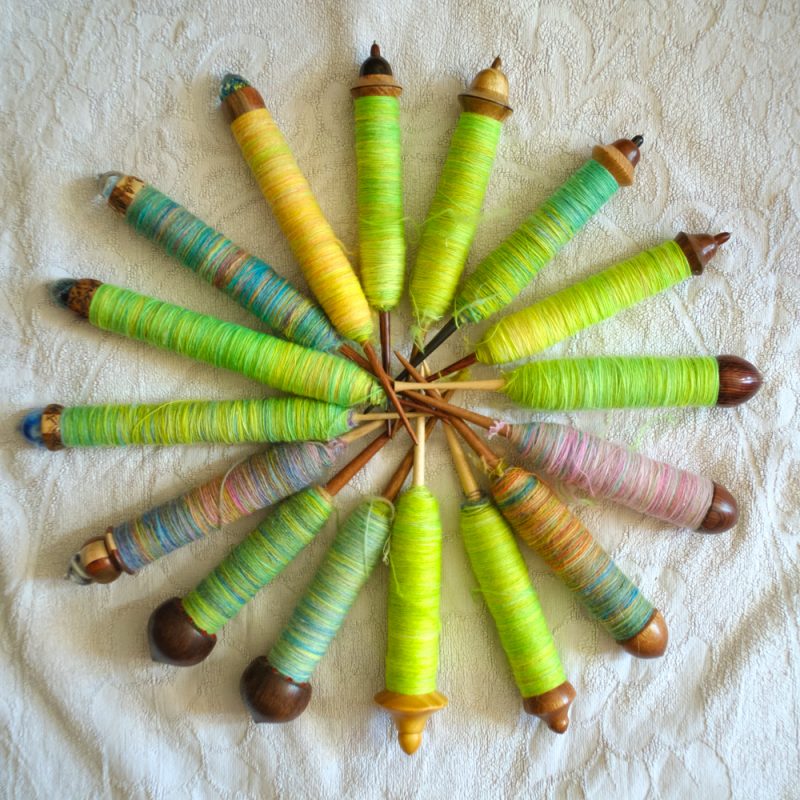 Yeah, the background is kind of… not great (it's a beach towel), but I wanted to have a neutral (white) background, and the board that I usually use for that was not large enough. Towel it is. And, of course, my cat Freya saw that as an invitation, despite the heat wave. She walked right up and plumped down almost on top of the spindles. Noooo! So I redirected her and put her in her favourite box instead. She gracefully accepted (remind me to give her a treat later).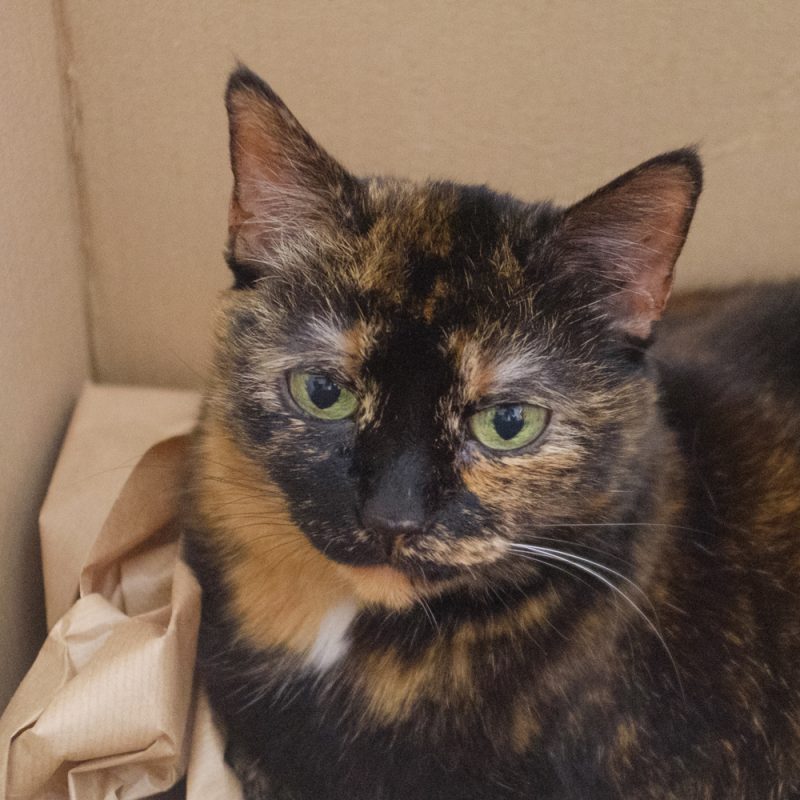 Speaking of heat wave and cats, weirdly enough, Freya does want to sit in my lap despite the warmth. She also lies on my chest when I'm lying in bed. Nice and cozy and… well… too hot! But too cute, so I let her.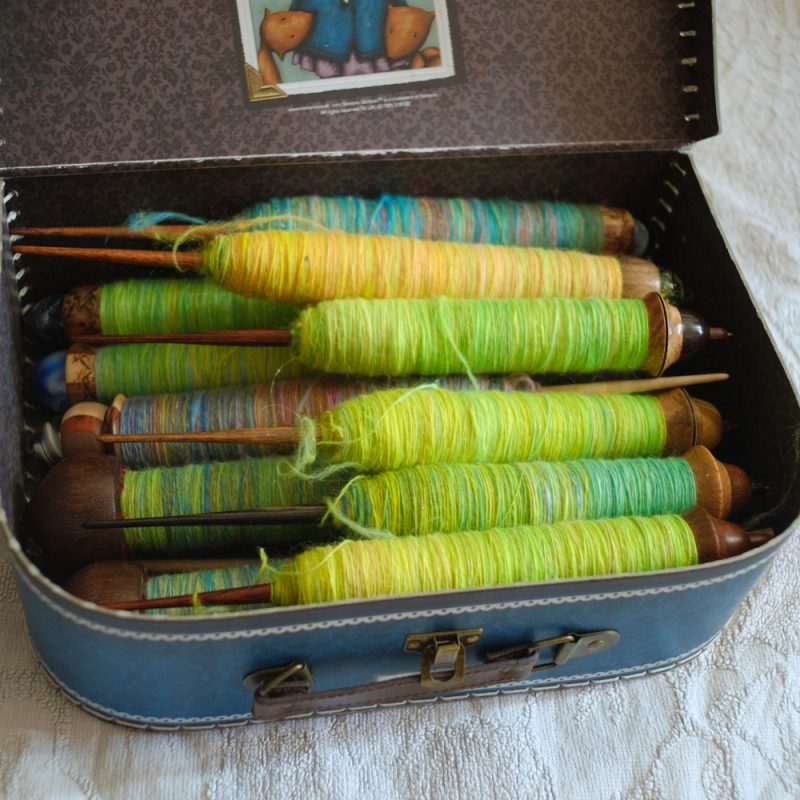 On to the last week of the Tour de Fleece! I will start plying today. I'll use my Ashford Joy to chain ply these happy singles. I'm curious how thick the resulting yarn will be. DK weight, I guess. And I'm already playing with my Ashford Sample It in my head. How will the colours work together? I'm looking forward to having a generous shawl to live in, in happy colours that look really bad next to my skin 😉