Winter is here! In the last couple of years, winter was more like a prolonged autumn, but this year we have had snow and frost already. Time to protect the ears!
A while back, I went to visit my LYS, Cross and Woods. It's a lovely little shop! I wanted to buy some extra worsted/aran yarn for my Zoom Loom blanket, but I also came home with a pretty ball of De Rerum Natura Cyrano yarn, and some Rauma Vams PT3. I initially wanted to use them to weave squares, but it was a bit too thick. Perfect for hats, though!
I found a pretty pattern: Esthwaite hat by Gretha Mensen amd started knitting. Unfortunately, when I was almost done, I found out that I didn't have enough yarn. I decided to rip back and choose the option without the folding brim instead. So I basically knitted the hat twice. No problem, it was fun! And quick…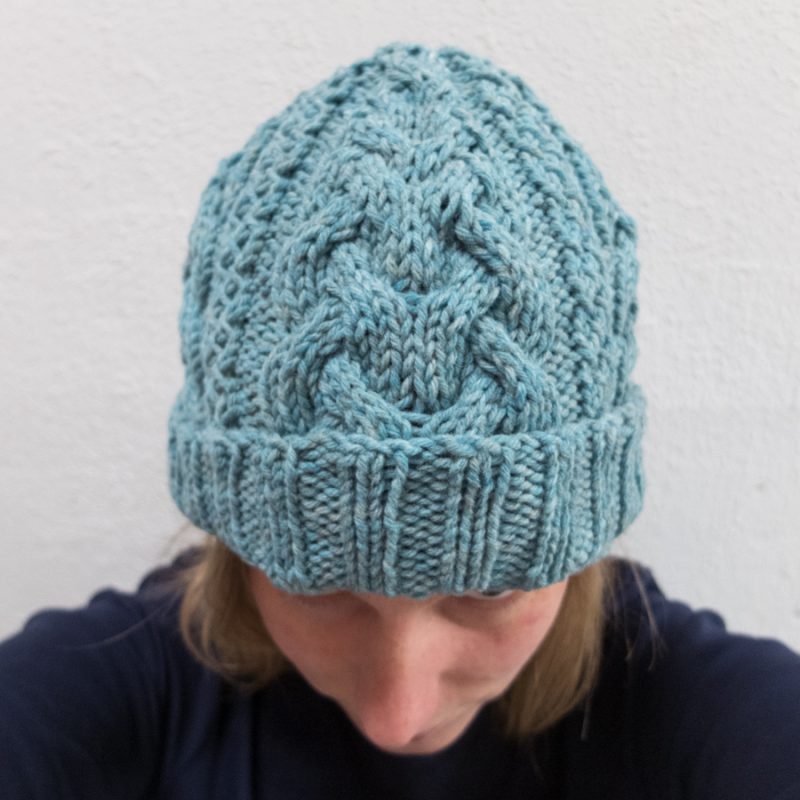 It's a nice and warm hat with lovely cable work. And… my hat is apparently flat, because the hat is still large enough when I fold the brim up!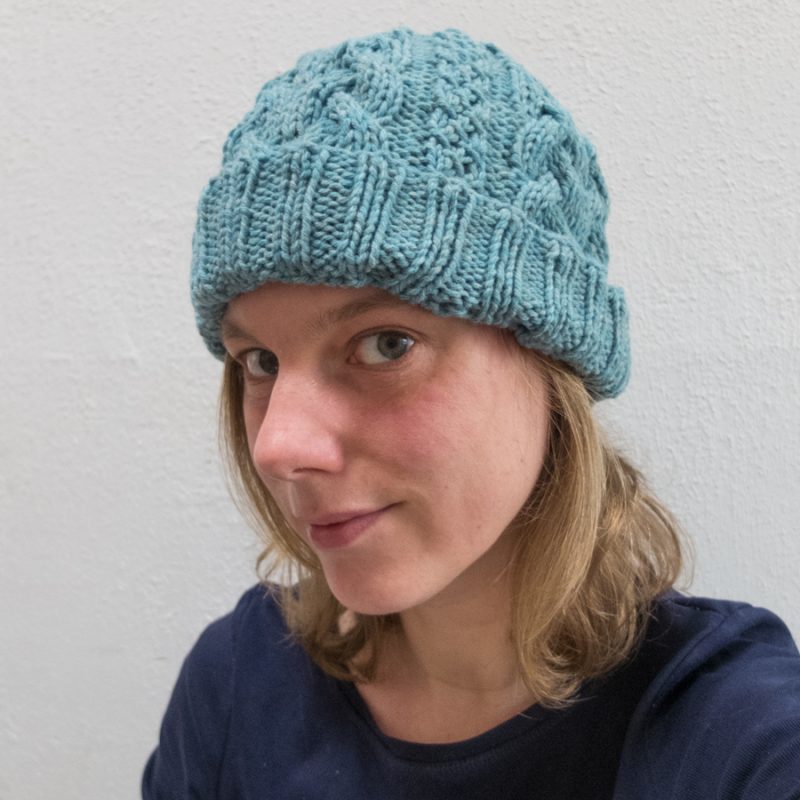 The yarn is plied quite tightly, so the hat can stand up on its own… The colour is a bit heathered, which I like. I have tested the hat in freezing weather already, and it keeps me nice and warm. I'm very happy with it!
The other yarn looked perfect for my husband. Blue looks good on him. So I looked for patterns and he chose the Heritage Cable hat. A nice, cozy pattern, and the Rauma yarn is quite soft, warm, and fluffy. I knitted this hat twice too, because the body was a bit too tight at first. I ripped back and also decided to start decreasing earlier than the pattern said. My husband had already stated that he didn't want a pointy elf hat, and fortunately it fitted perfectly! He's quite happy and has been using his new hat all week. I was lucky that I could snap a quick picture in the evening one time to show it here.