As I become a more experienced spinner, I notice that I spin thinner and thinner. My previous project turned out to be laceweight yarn after navajo plying the singles! This time I wanted something thicker, because I'd like to knit a cozy cowl with the resulting yarn. I had bought a bag of Hedgehog Fibres at Cross & Woods, my LYS, this summer, and I was looking forward to spinning it. But first I converted it into rolags, because I love spinning those.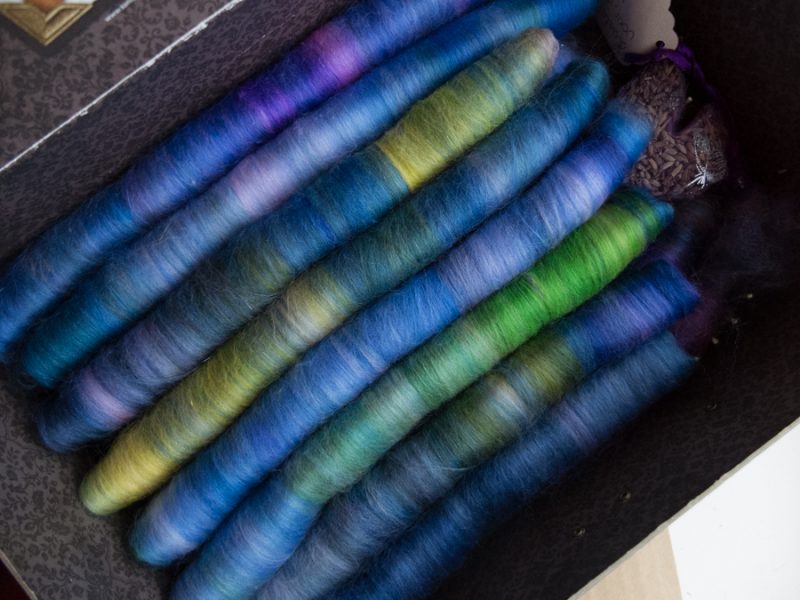 I picked out my heavier spindles to spin this on, to encourage myself to make thicker singles than I'm used to. I thought I was doing fine, and that the resulting yarn would be sport or DK weight. Perfect for a snuggly cowl!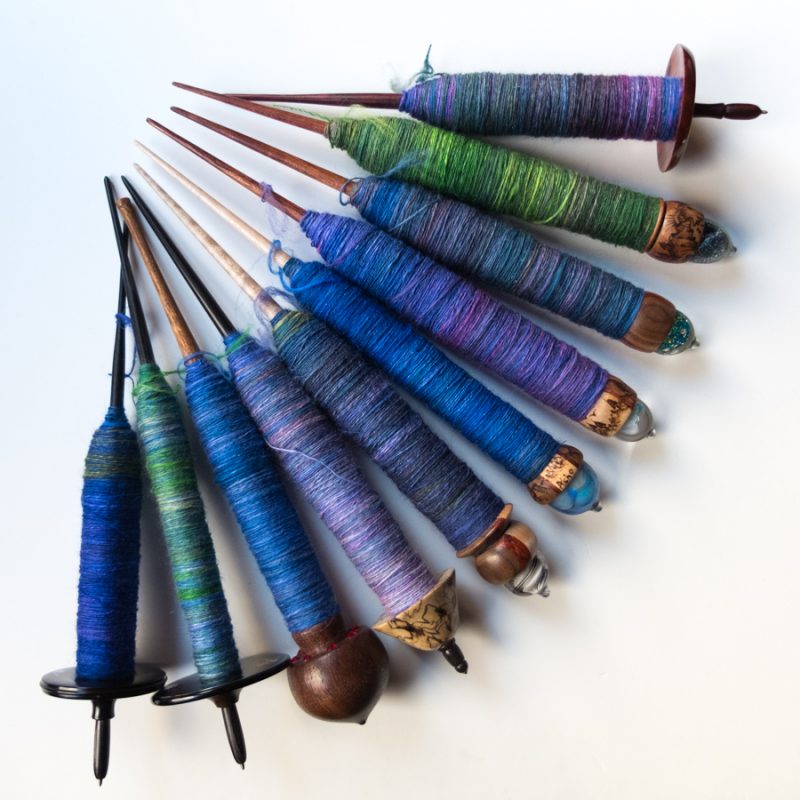 It was a quick spin, because I was spinning relatively thick. Yesterday I was ready to ply. I took my wheel and started navajo plying. This fibre is a pleasure to spin, both because of the colours and colour changes, and because of its softness. The plied yarn looked good, but… a bit thin, perhaps?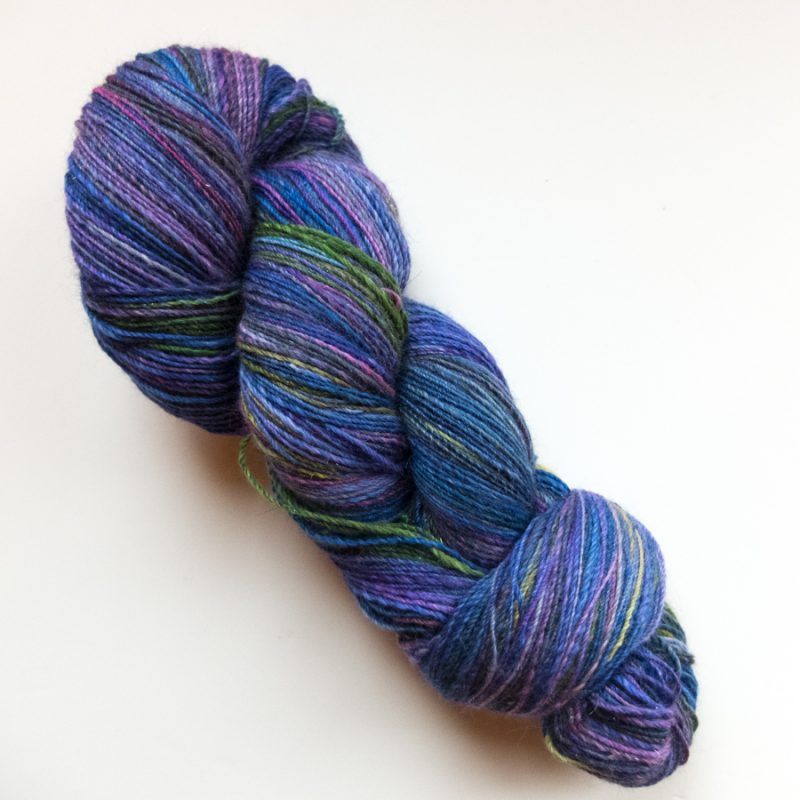 After skeining and measuring the plied yarn, I could confirm this gut feeling: it was not a DK weight. Not even sport weight. No, it was a nice fingering weight yarn, 125 grams and 514 meters. I still love it, though. Just look at the detail and the lovely colours!