When I started spinning this Nunoco roving it was still July. I had just finished my Tour de Fleece spinning, and I looked forward to working with this soft merino in the delicious colour Fjord. Then I started knitting on my Niebling alongside, and since I am a serial crafter, the spinning disappeared to the background.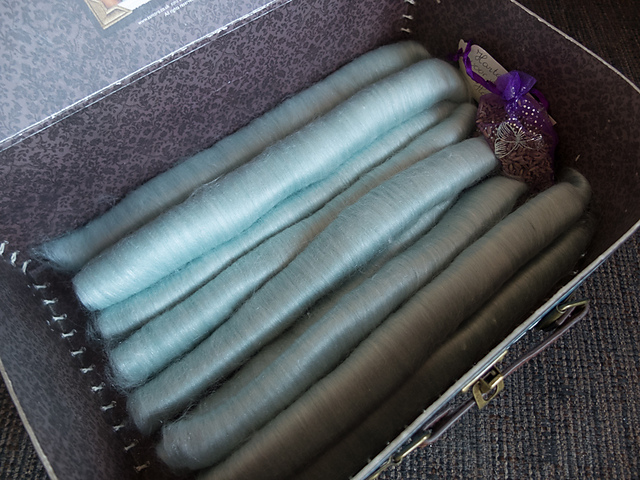 In September it was Malcolm Fielding month in the Spin Cycle of the Yarn Therapy Zone group on Ravelry. I decided to participate and finish this spin. I came quite far, but in the last week I went on holiday, and I didn't bring my spinning. I decided to start knitting a pretty shawl, and so the spinning disappeared into the background again.
But after finishing the shawl, I felt like spinning again. So I spun every night until I finished the singles yesterday.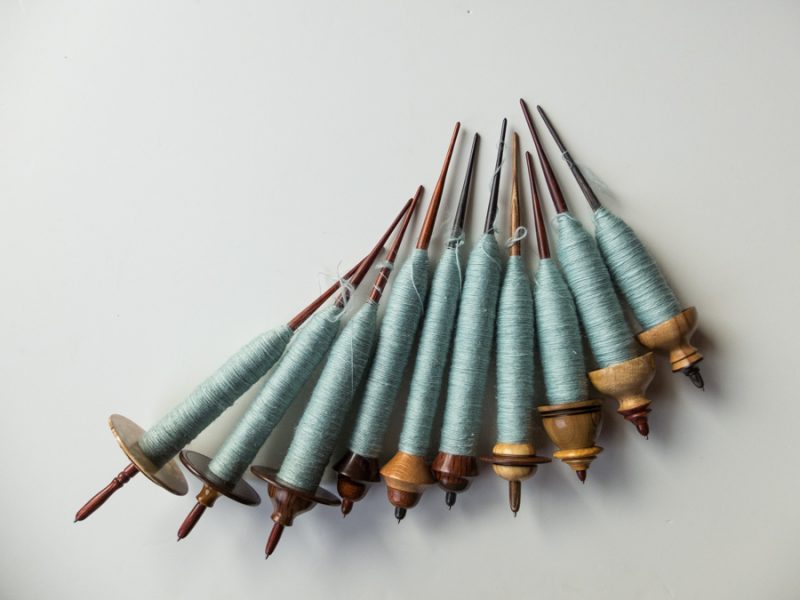 I started plying last night and finished it this afternoon. I did sleep in between, by the way. I n-plied the singles on my wheel.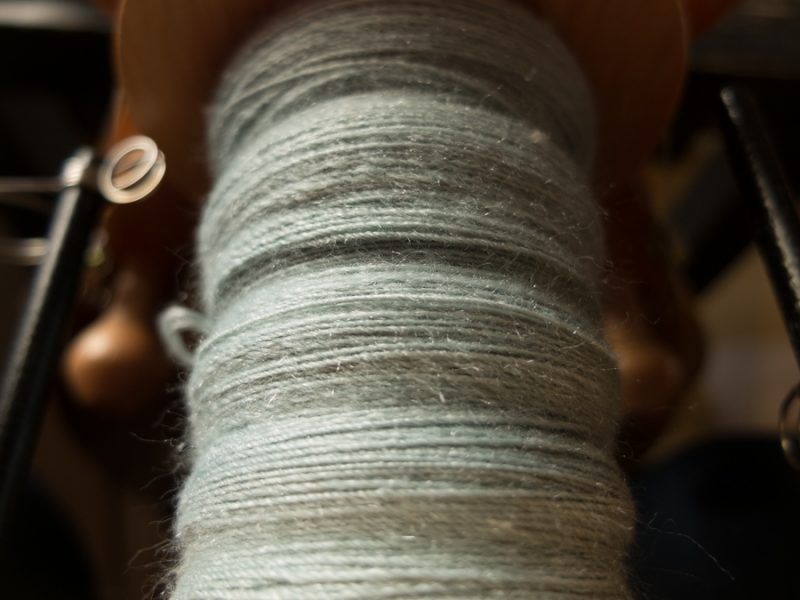 Then I wound a skein. In the end it turned out to be 597m/100g, a heavy lace weight, with the same thickness as Malabrigo Lace. It's nice and crisp and wintery and I'm already thinking about what to knit with it. Perhaps I will combine it with another handspun?