In September last year I cast on a lovely lace pattern: Spring: flowers and butterflies. It's an Estonian inspired lace pattern full of nupps, and I fell in love with it instantly. I posted about it before, and after posting the project hibernated for about half a year. A couple of weeks ago I wanted to knit something again after weaving and spinning mostly for a while, and I was enamoured again immediately. The knitting went quite fast, and last Tuesday I finished knitting the second half. I stayed up a bit late (ahum) because I just hád to graft the two halves together with kitchener stitch.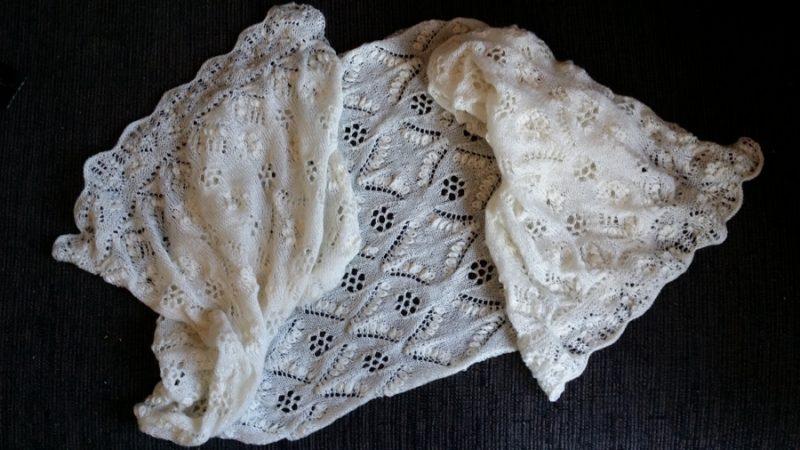 Isn't it lovely? I love the delicacy of lace, especially when it's knitted with pristine white yarn…
Of course I had to block it on Wednesday when I got home from work.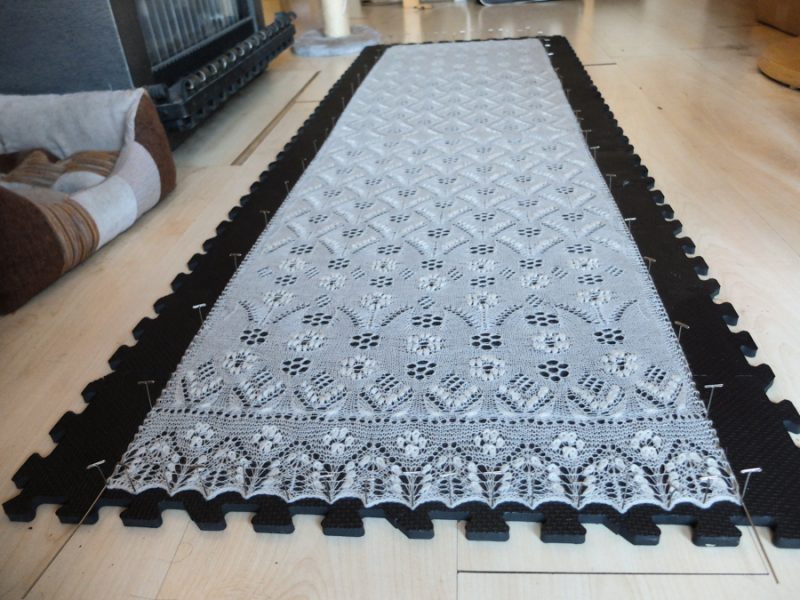 Look at the lovely flowery details: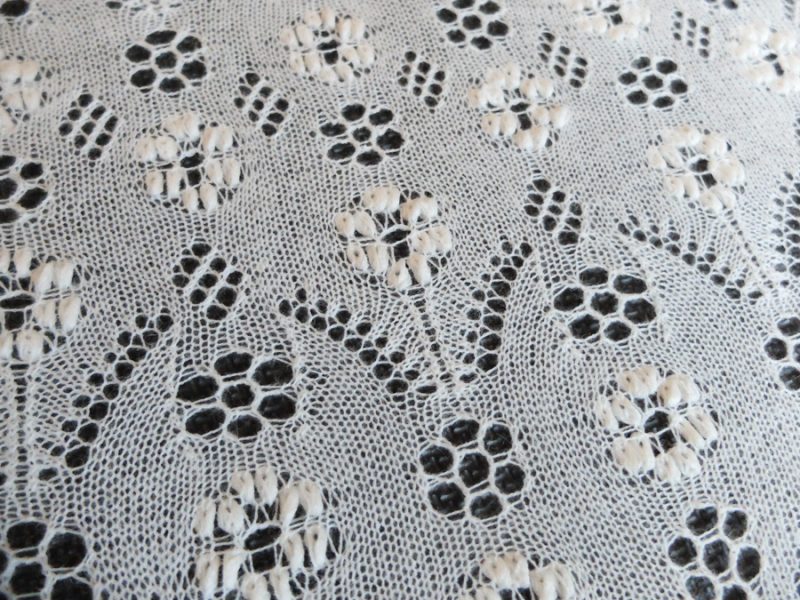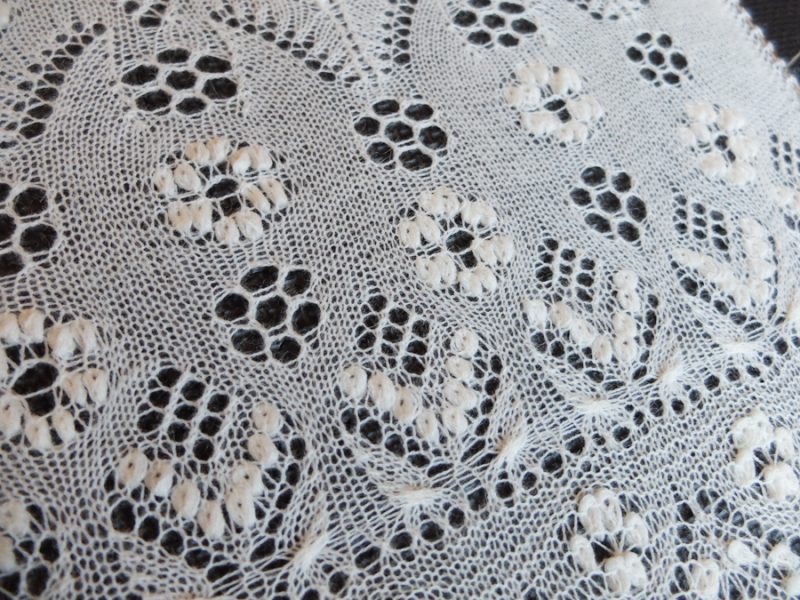 That evening it also got the stamp of approval from my blocking buddy Freya.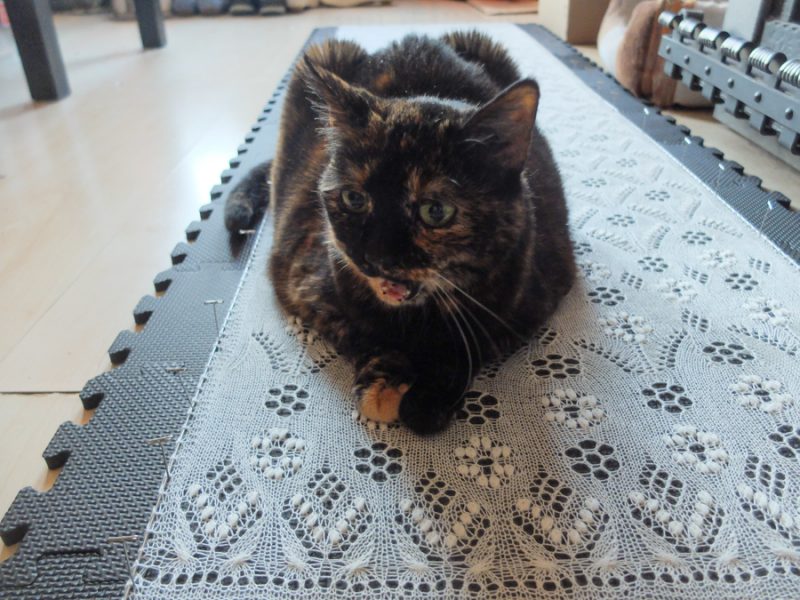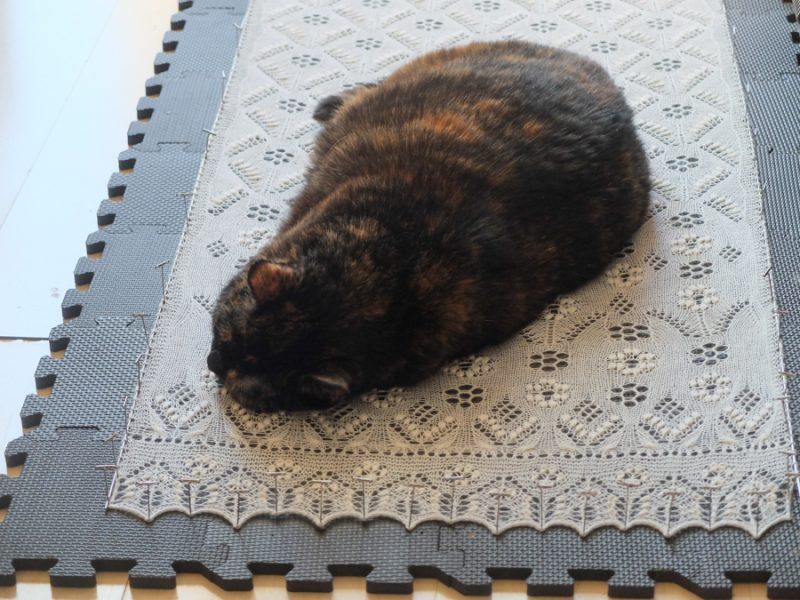 The next morning: