On Sunday I came quite far with my third woven scarf. I finished it on Monday evening after work.
While weaving, the purple yarn in the warp was shedding a bit, maybe because of the fine reed, or maybe because of the tension.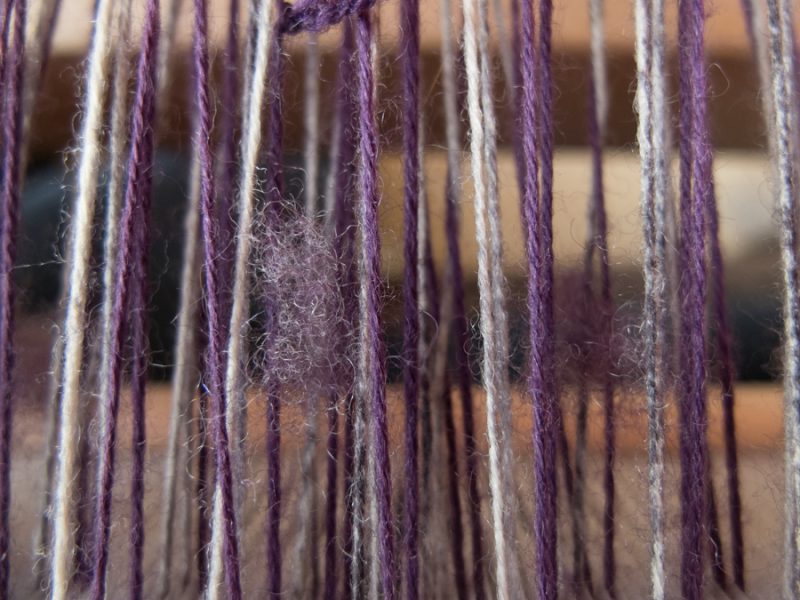 The reed that I used was a bit too fine for the yarn (a 60/10 reed for sock yarn), but the result was not what I expected. I thought that with a finer reed you would just create a stiffer, denser fabric. However, I did not take into account that the space that is lacking horizontally can also be compensated vertically, not just in denseness. So, the hound's tooth pattern that I wanted to weave was elongated.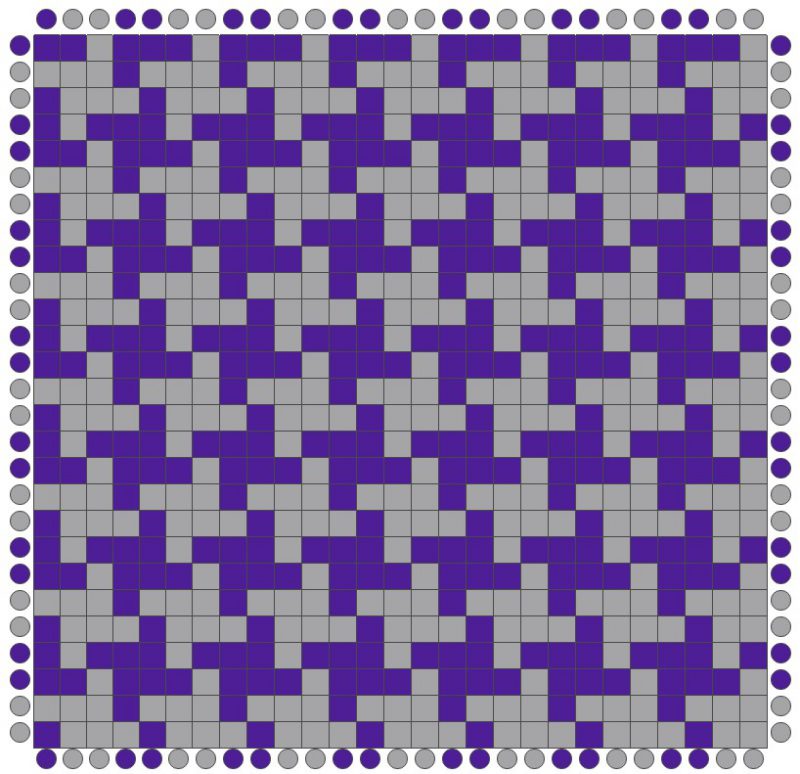 In the picture you can see that the shapes of both colours fill each other up like in an Escher drawing. I like this pattern a lot, and I have woven it a couple of times on my Zoom Loom already.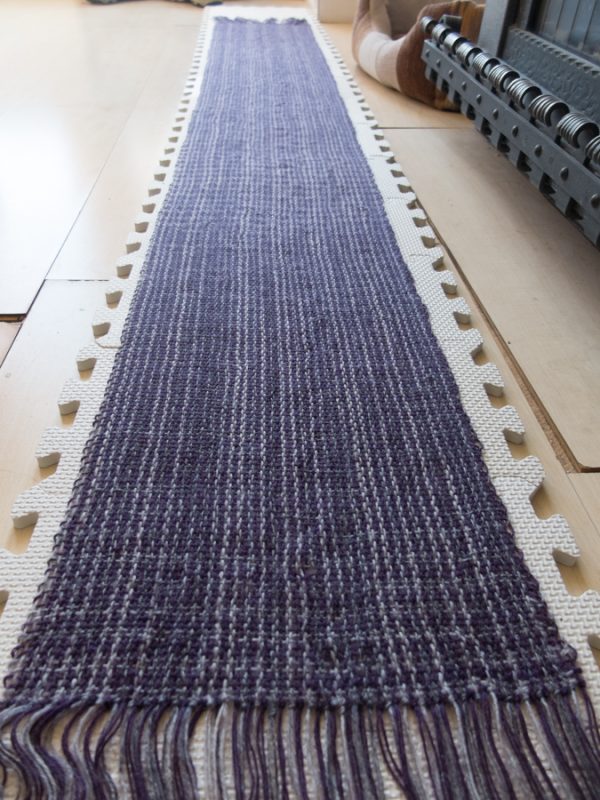 Because of the elongation you can hardly see that it is the hound's tooth pattern. Instead, it looks more like vertical stripes. The fabric has become a bit warp dominant. The fact that the grey yarn is not a solid also doesn't help for pattern clarity, but I presumed that the purple blocks would just be more pronounced than the grey ones.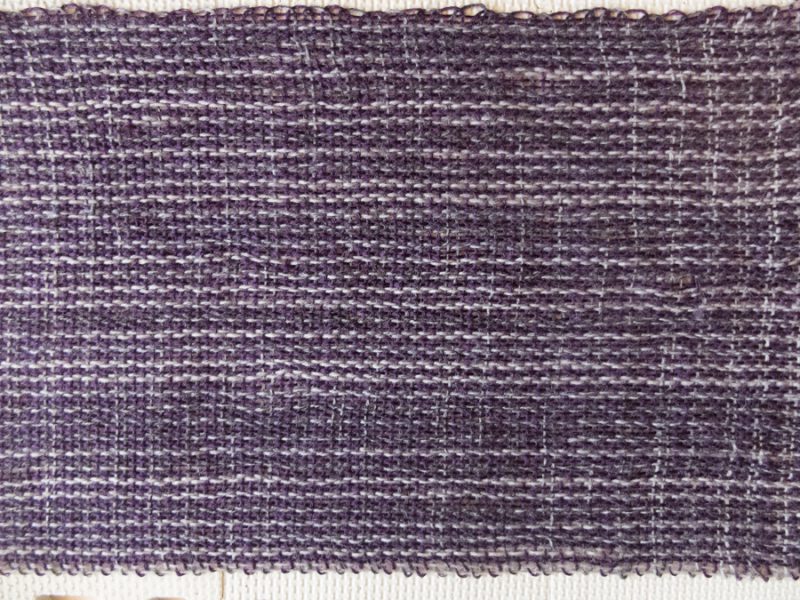 The scarf is nice and supple, though, so that's a plus! I think I still like it, even because of the slight randomness. It's a nice neutral scarf with a pretty muted purple colour. And I learned some new things!