About a month ago I suddenly wanted to start weaving. It sort of started itching and I knew I had to do something about it. I have never really woven before (well, in elementary school, but that's not comparable to "proper" weaving). A friend offered me to borrow her Kromski Harp for a while, but that has not happened yet. In the mean time I have found something else to play with: a Schacht Zoom Loom. It arrived last Wednesday.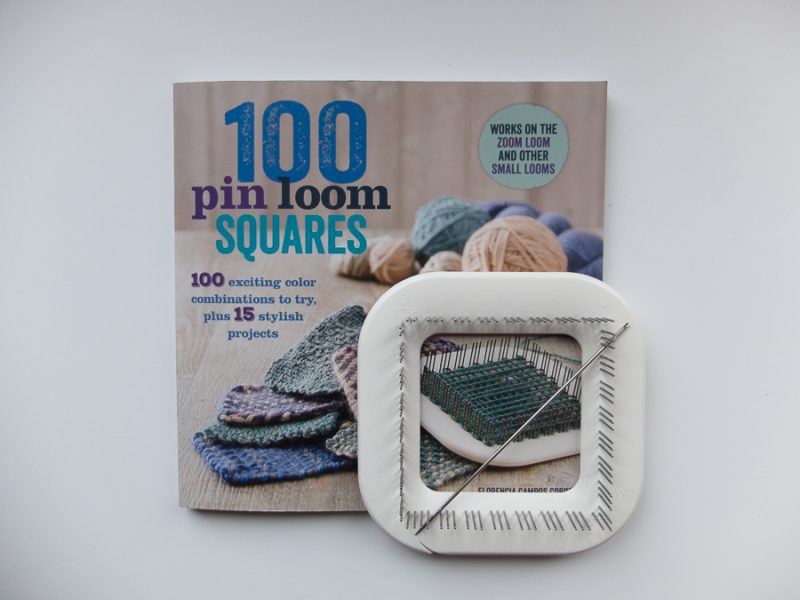 This Zoom Loom is a pin loom, which is an old weaving technique that produces independent squares with which you can create other stuff like blankets, coasters, and more. You are limited only by your imagination. It is possible to play with colours and patterns. At first it looks rather complicated, with those pins in their complex pattern… but when you start working with it it is rather nifty!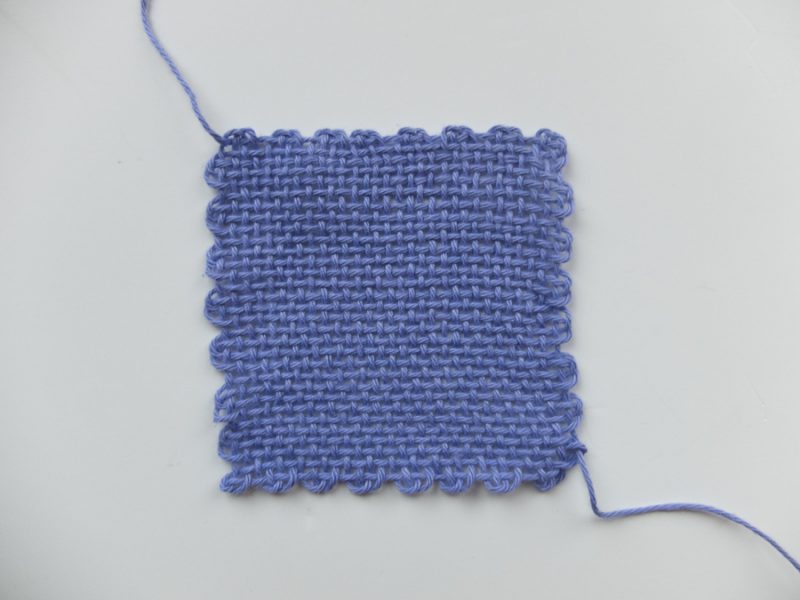 I started weaving with a bit of lilac cotton and the basic basket weave pattern. I quickly started to understand how this pin loom works. The yarn was a bit too thin, though, so it's a see-through patch. I needed proper DK weight yarn. I noticed that I still don't like working with cotton yarn. Too rigid. I like the elasticity of wool!
I continued experimenting with different yarns and colours, and later also with different patterns. It has kept me quite busy! I have found out that I should not put on the warp too tightly, because the patch will shrink after you take it off, and the further you come with weaving the weft, the harder the weaving becomes because the warp tightens up as the weft advances.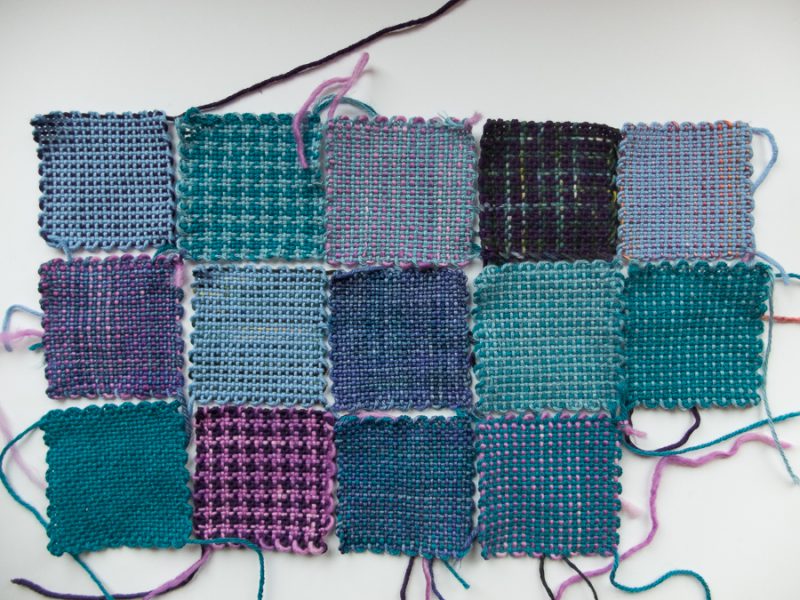 I have woven another 14 patches, and I'm thinking about combining them into a blanket. I think it would have a nice drape and thickness. And I'm wondering if there's a pin loom for working with thinner yarns too. However, I will save up my pretty handspuns for when I start working on a rigid heddle loom.