It's done! Actually I finished the cardigan on Saturday already, but it was so hot over the weekend that I did not have any inclination to block it before today. We're having a very warm late summer, even here next to the sea it has been almost 30 degrees Celsius every day since last Wednesday. Today is a cooler day, so I soaked the cardi and pinned it down.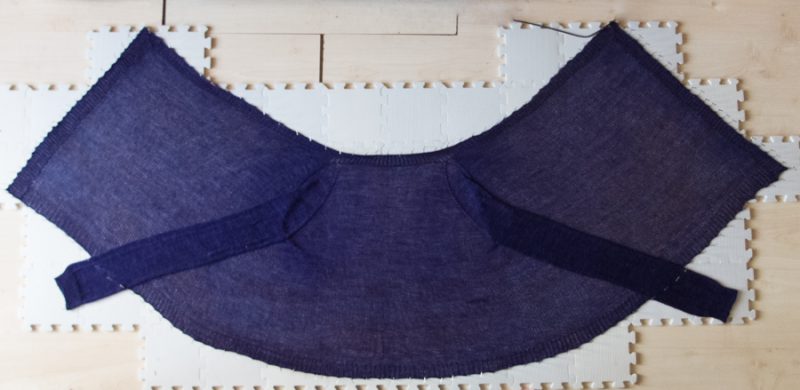 It's basically a straight rectangle with sleeves, but there is some cleverness going on. You can make it with one skein of Wollmeise Lace (I used 281 grams). I will describe how I made this cardigan in general terms, so if you like, you can try and make it yourself. It's not a real pattern, it's more like a recipe, and at this moment I have no intention of really making and testing a pattern for multiple sizes.
I have made the pattern available in my Ravelry store for free! It has not been test-knitted of course, but I don't expect big problems with the pattern. This is a fairly easy and basic cardigan. You could make it more fun by adding patterning wherever you like. You could also make a buttonhole at one of the top corners and add a button on the other front panel, to close the cardigan.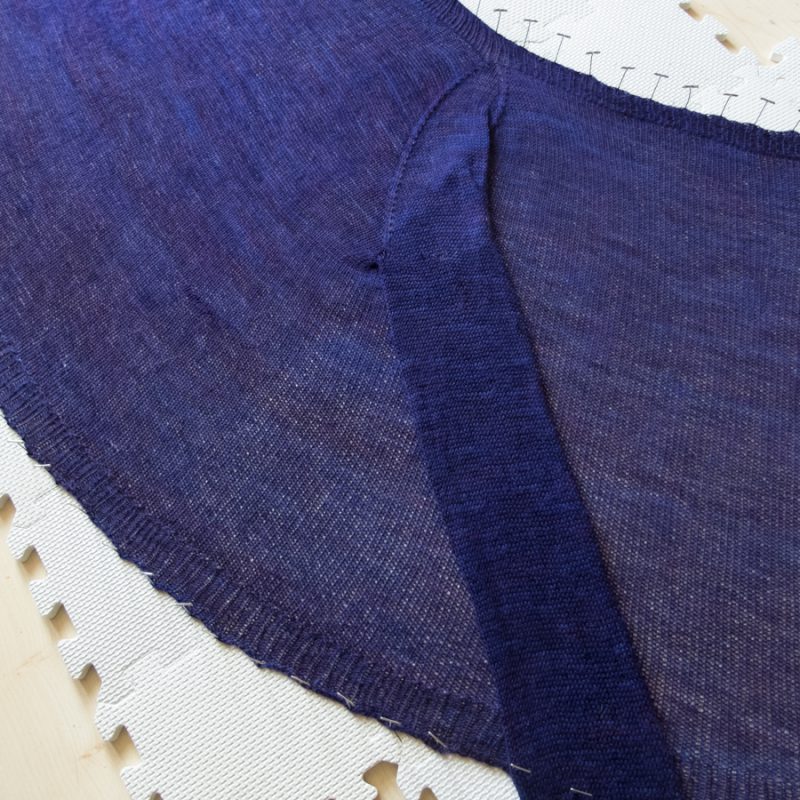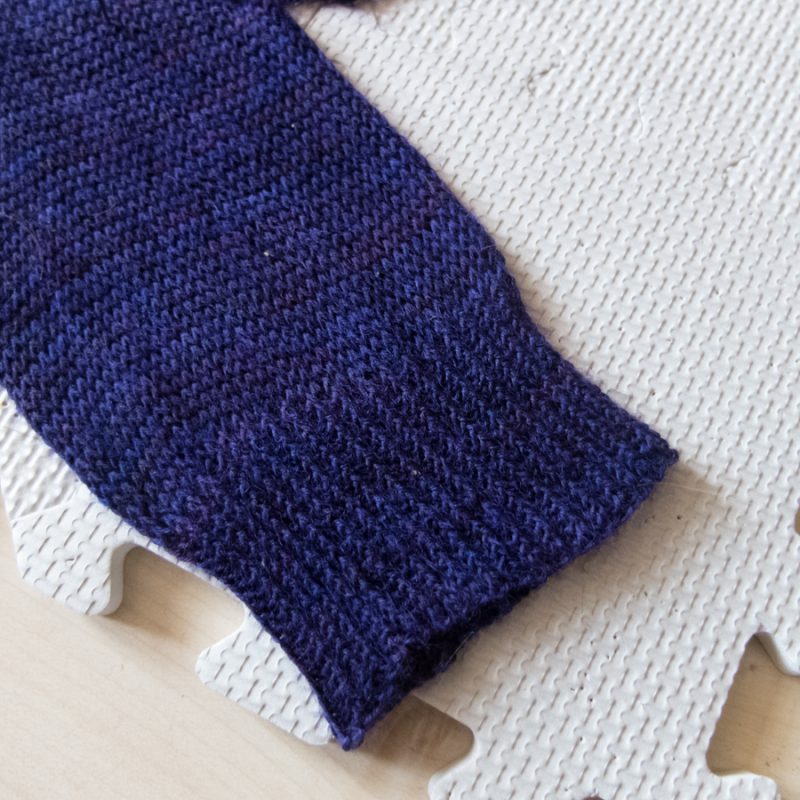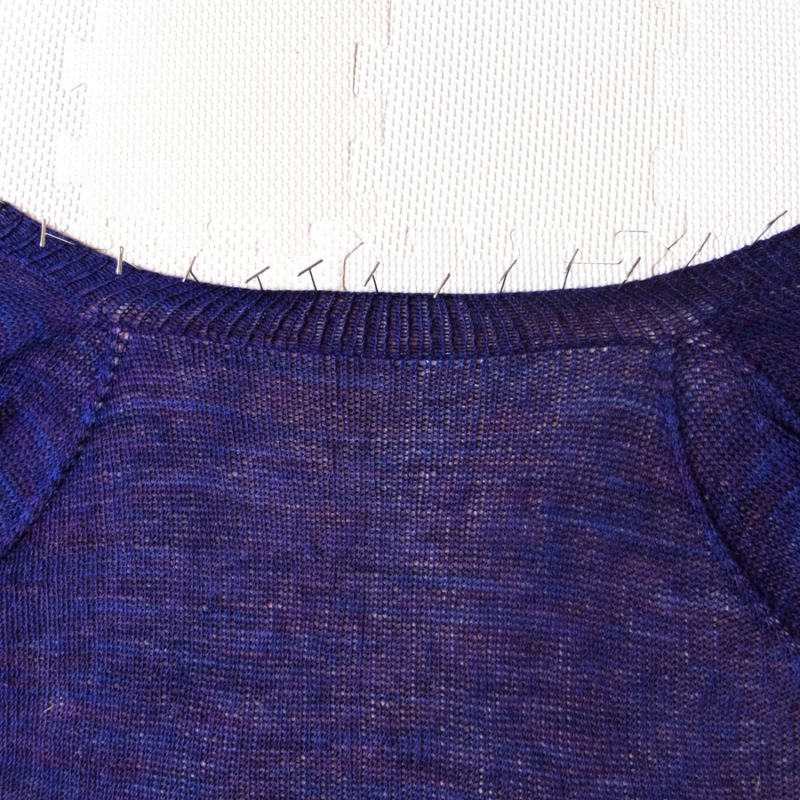 Edit:
Shortly after writing the first version of this blog post, my cardigan got the cat block of approval!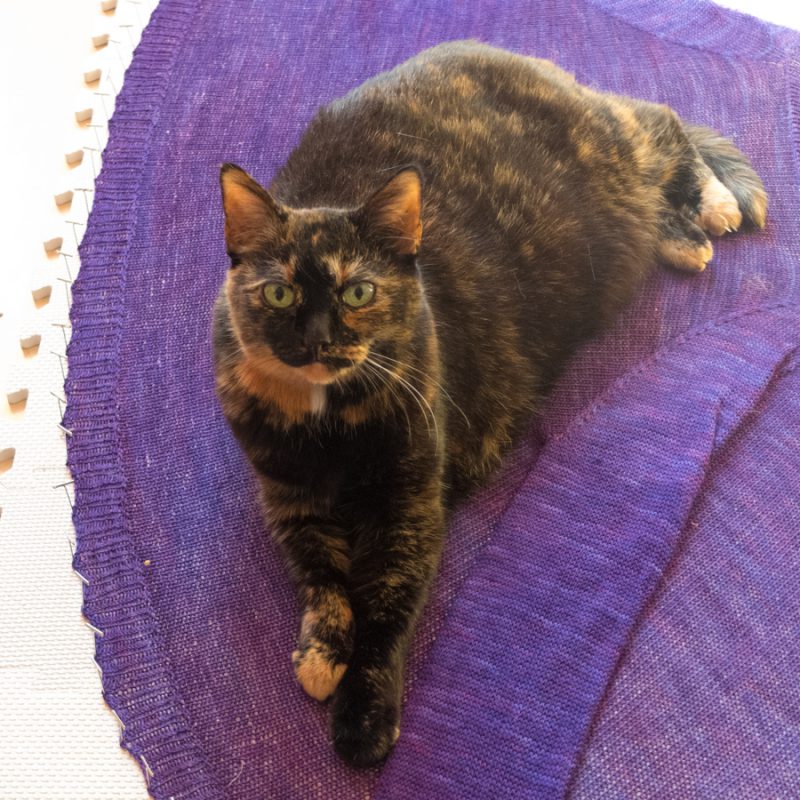 So I took it off the blocking boards. It's turned out quite nicely! I've made picture outside on the balcony to show the way it drapes. I'm very happy with it!