Today is the last day of the Tour de Fleece. Over the past three weeks I have been spinning quite a bit. I did have a break last week when I visited my brother and his family in Germany for a long weekend, but other than that, I have been spinning almost every day.
Before the beginning of the Tour, I had planned to spin this: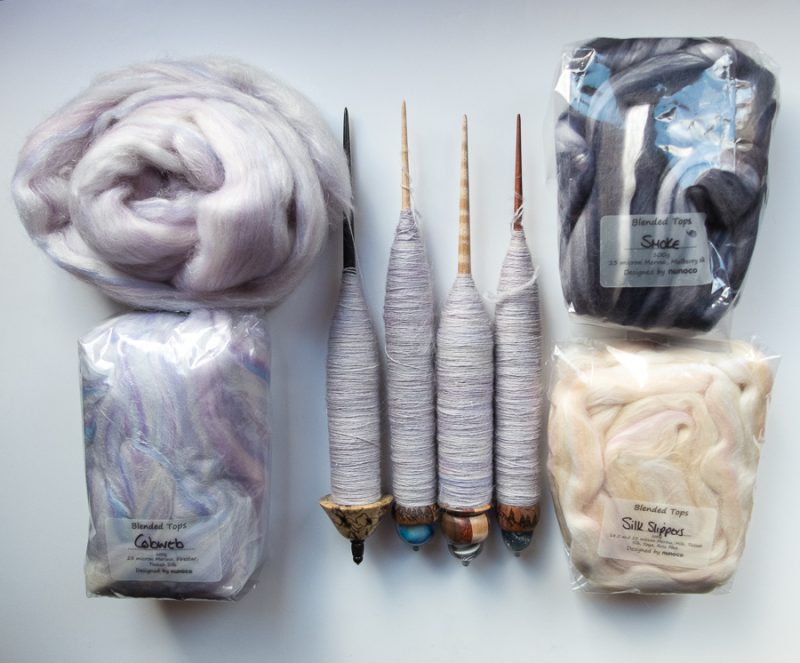 On the left you see the Nunoco Cobweb roving. I had already started spinning it (the four spindles in the middle) and it was a total of 200 grams. On the top right is the roving that I sent to downstream swappee in the Swap de Fleece (Nunoco Smoke), and on the bottom right you can see the roving I got from my upstream swappee (Nunoco Silk Slippers). Yes, a lot of Nunoco indeed!
I started off at the wool party at Cross & Woods, the LYS, which was great. And yesterday I "finished" the Tour at another wool party at the atelier of Wolop-Lien. We had a great time and of course everybody adored her new house and atelier (she just moved). Wolop-Lien took great care of us, and I spun one spindle full of Nunoco Siren.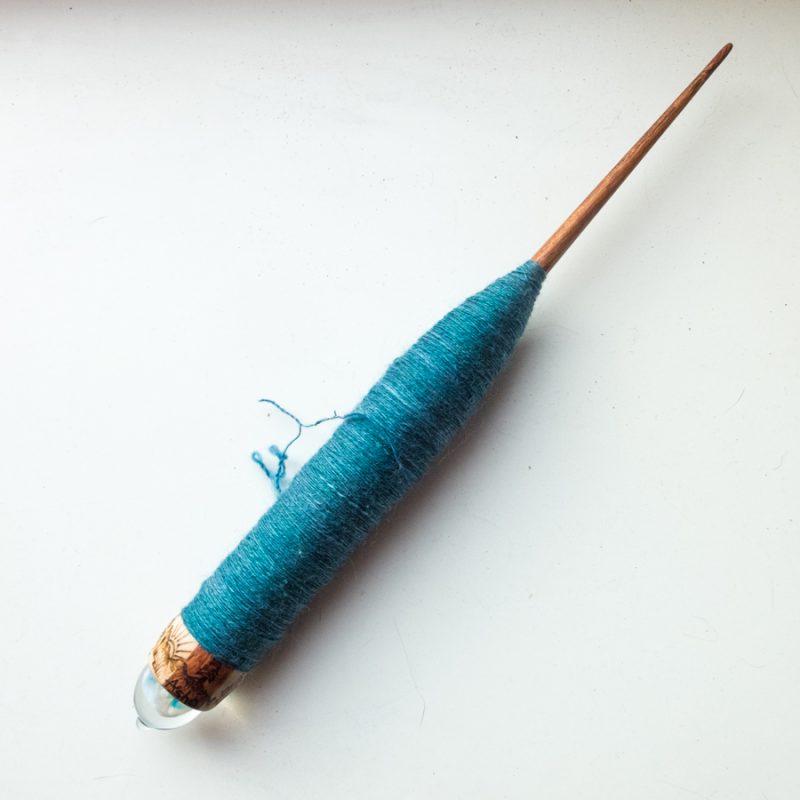 On Friday I had already finished plying my swap yarns, and yesterday evening I finished plying the huge amount of Cobweb singles. I n-plied everything, because I love the roundness of the resulting yarn.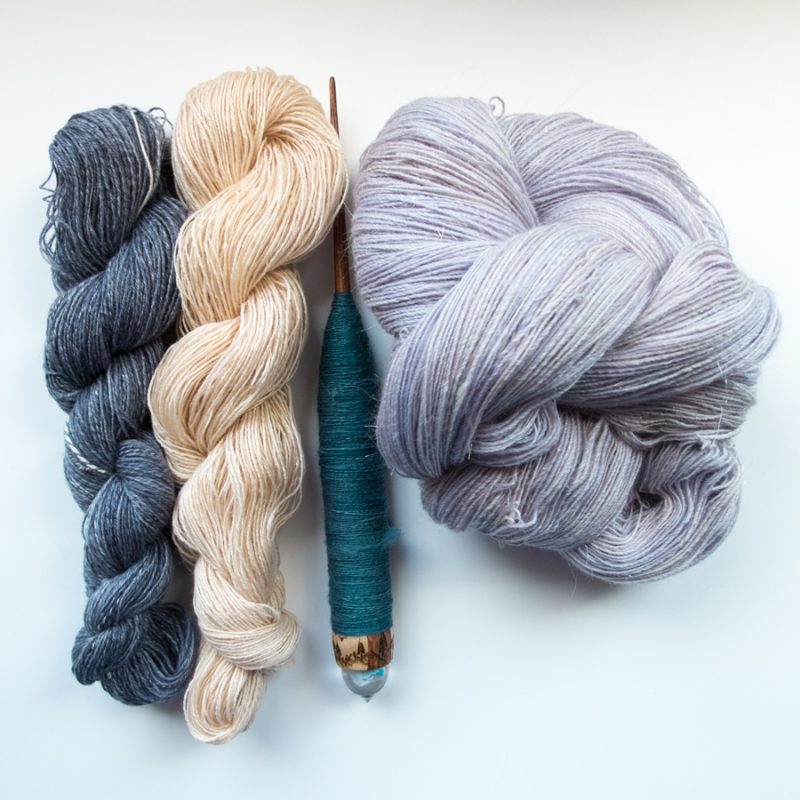 Here's everything I have spun in the Tour. The Smoke skein is 213m/50g. The Silk Slippers skein is 250m/50g. The Cobweb skein is a whopping 928m/200g. I don't know how much is on the spindle, but that is only the beginning of a new project (I have 200g total of that roving too).
I'm very happy with how everything turned out. I was a bit scared that I would end up with 3-ply laceweight yarn, but it's mostly fingering/light fingering, which is perfect, because I will use it then.
So that's it… the Tour de Fleece is over. I am a little sad, because this is my favourite event of the year. But it was fun (again), so yay! And in two weeks we have the Ravellenics, in which I may just decide to knit something from my handspun!