I'm knitting a cardigan out of Wollmeise Lace in the Ballerina colourway! This project has been growing in the back of my mind for a while already. At one point I started knitting a shawl out of this yarn. It was supposed to become Nelke by Herbert Niebling, and to be used at my wedding. But then I designed my own shawl and knitted it in Posh Yarn Valerie (colourway "Let your hair down").
So I frogged my Nelke-in-progress. I knew that this yarn was to become something else. Something special. And now I've decided what it will be. A cardigan. A waterfall cardigan, more specifically. A waterfall cardigan is a cardigan where the front panels are quite long.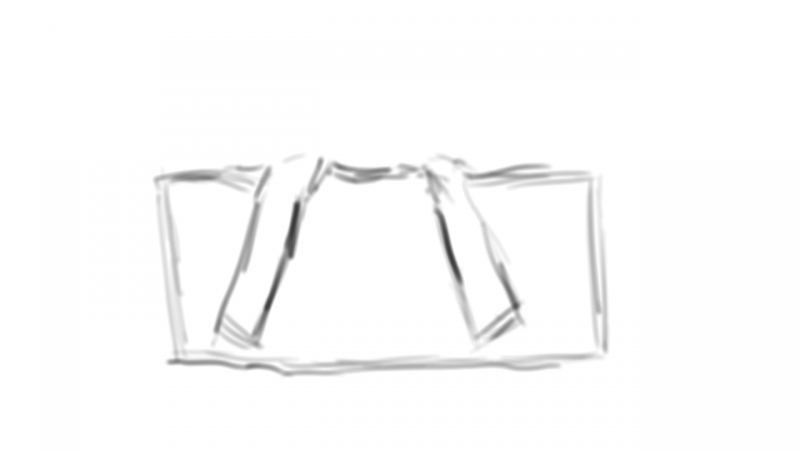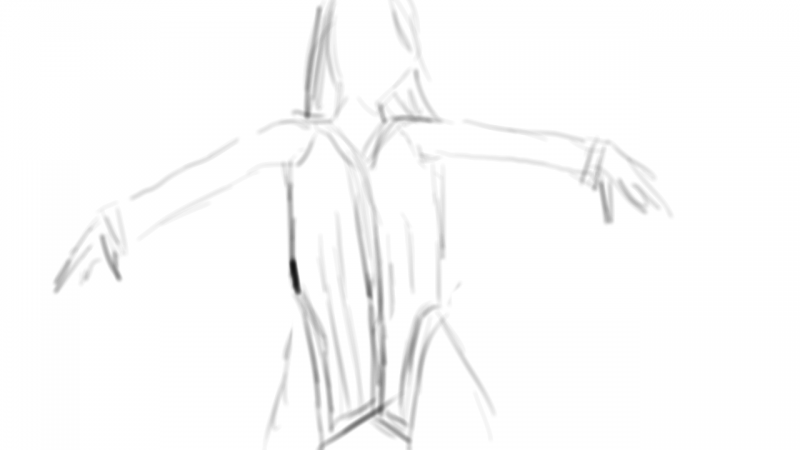 I have 1740 yards of Wollmeise Lace, and I think it should be enough… but I'm not entirely sure. I'm knitting top-down, with raglan seams, so I can try it on in between. My plan is to knit the body first, then add the arms, and then add the hem around the body. If I run out of yarn, I can substitute it with a different yarn/colour. But I hope that I won't have to.
The Ballerina colourway is really beautiful! It's a dark, slightly tonal, interesting purple.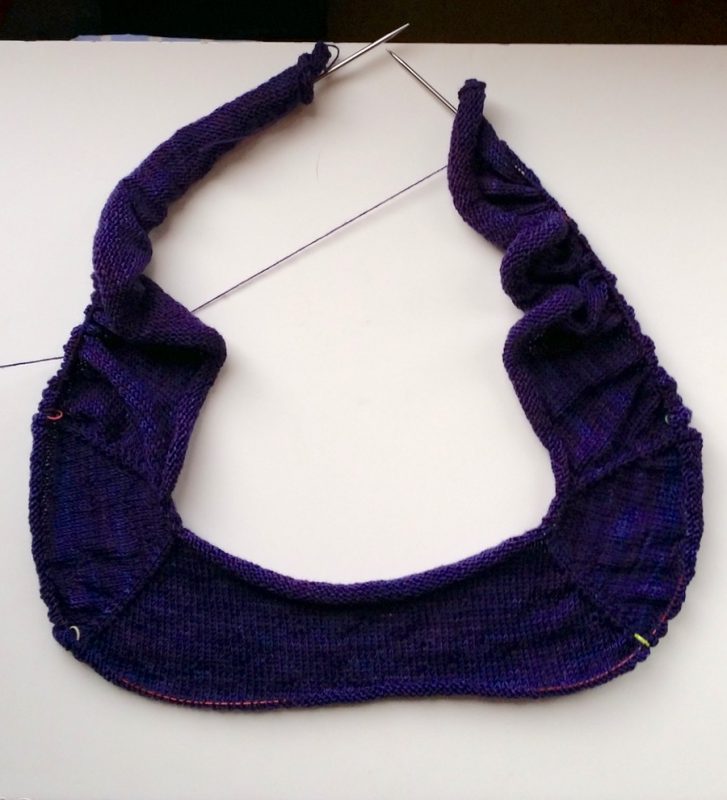 In this close-up you can see the variation better: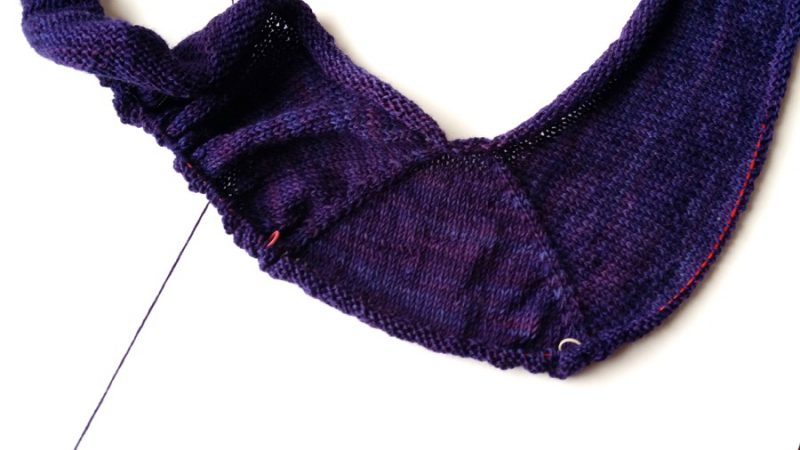 I'm a bit past the armholes now, and I still have 230 grams of yarn (of the 300). It's a lot of stockinette… I'm thinking of doing a moss stitch border at the end… or something more fancy? I don't know yet. Plenty of time to think about it, I guess.