I have just had a very busy two weeks! I started on a new job last week, then went away for the weekend to give a concert, and then worked my second week on the new job. And it isn't over yet: this weekend I'm going to the other side of the country to meet with my family. My brother, his wife, and their children are coming to The Netherlands from Germany, which happens maybe once a year if we're lucky, and of course I want to see them. We are leaving this afternoon. When we return, the new workweek is starting, and I also have a rehearsal day with my trio next week for our next concert in June… Busy busy busy!
After a period with relatively little to do (except for applying for jobs) this is quite a challenge, as you may expect. I'm enjoying it, even though I'm using a lot of energy. The new job is nice, and singing more also feels good. But there is less time for other things, like knitting, spinning, and painting.
I have dropped out of Sock Madness 10. I brought my yarn and needles with me to Germany last week and started knitting, but I didn't like the beginning of the pattern for the new sock. Then I read that many people had difficulty with the sizing. I also realized that, beside not having the time to knit them, I also didn't really have the inclination to push myself and do it just for being part of the competition. So that's over, and it feels okay. I've been spinning a little bit in the evenings though, for the Giro de Fleece SAL. I'm spinning the fibre on my Malcolm Fielding spindles, which is a real treat!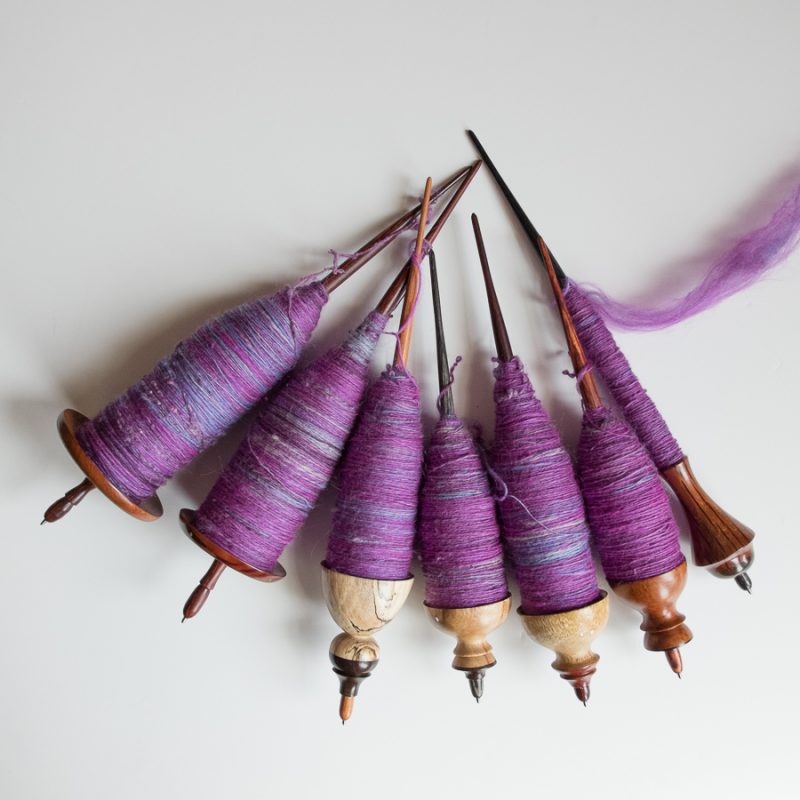 Last week in Germany I took some time to paint a little bit in my sketchbook, but then I didn't do anything until last night. Actually, I was thinking about catching up with Masterchef Australia, but then I kind of automatically walked into my crafting area and started painting. My body apparently decided that we wanted to do that. Okay.
I didn't have a plan, I just wanted to play with colour. So I picked up some pink and put it on the paper. Then I took some purple. Then some green. I was watching what this painting wanted to be. No reference. It flowingly became a pot with flowers in it. I especially like the way the colours mingle and contrast in the pot.
Then I decided that I wanted to paint another monochrome cat, so that's what I did. Nothing fancy, but it was fun. I love all those shades of Payne's gray!