It's finally done! I started the second Hestia in September when I visited my brother in Munich, but it has been lying around since then. A couple of weeks ago I picked it up again and knitted on it a bit between all the Sock Madness, fingerless mittens, and spinning that I was doing as well. I almost finished it, but a quick calculation showed me that I didn't have enough yarn left for the edging, so I ripped back about forty rows and remade the charts.
In the past weekend I knitted the edging. It takes a long time to bind off in a pattern like this – 443 stitches to go, and you need to knit two rows to bind off one stitch… it's a lot of work, but I love the result. Today I worked on the written pattern, and I'm now almost ready to have it tested!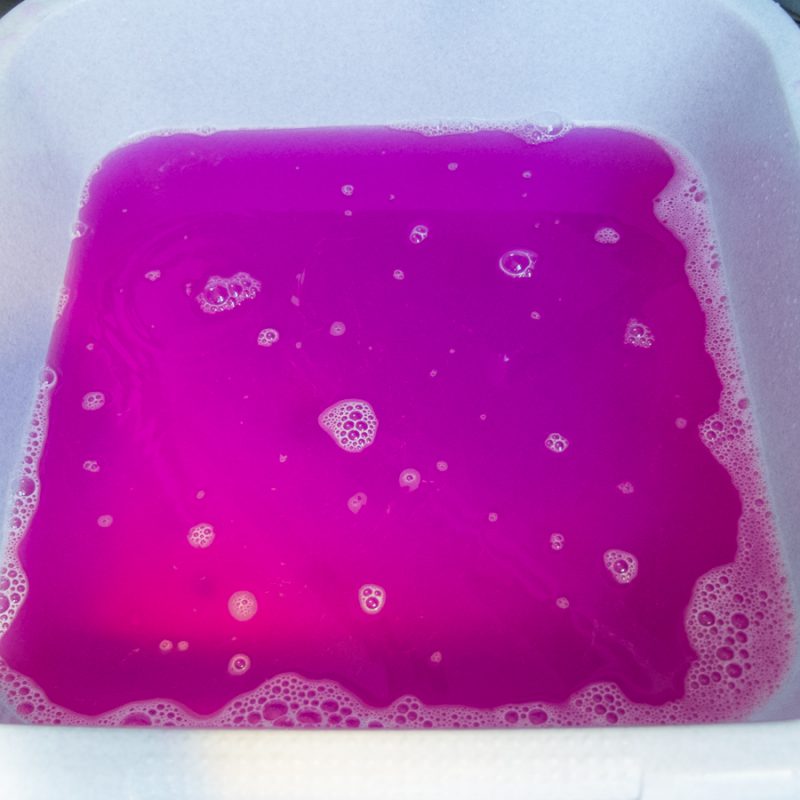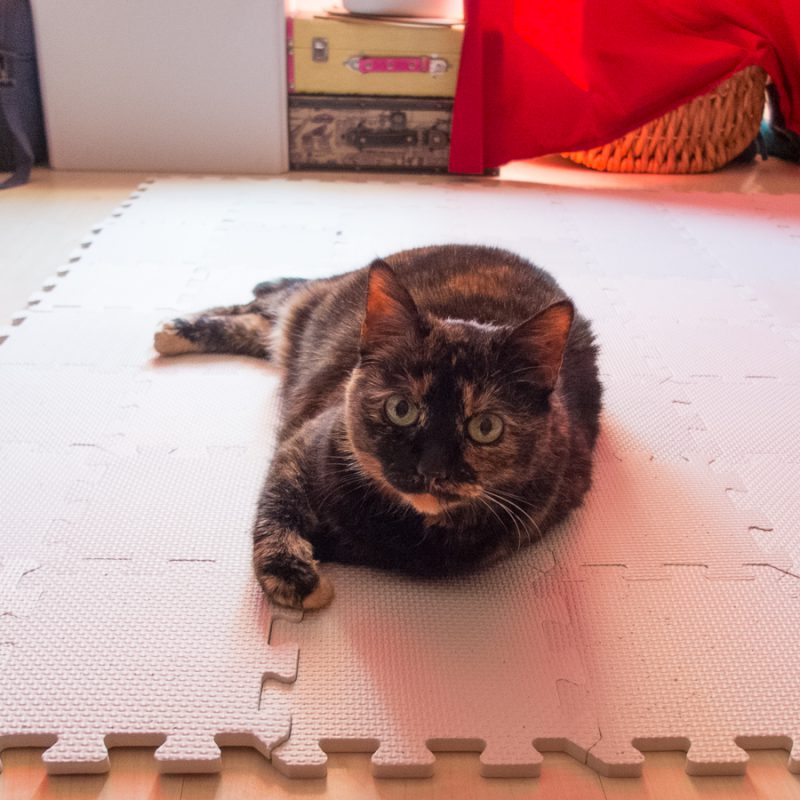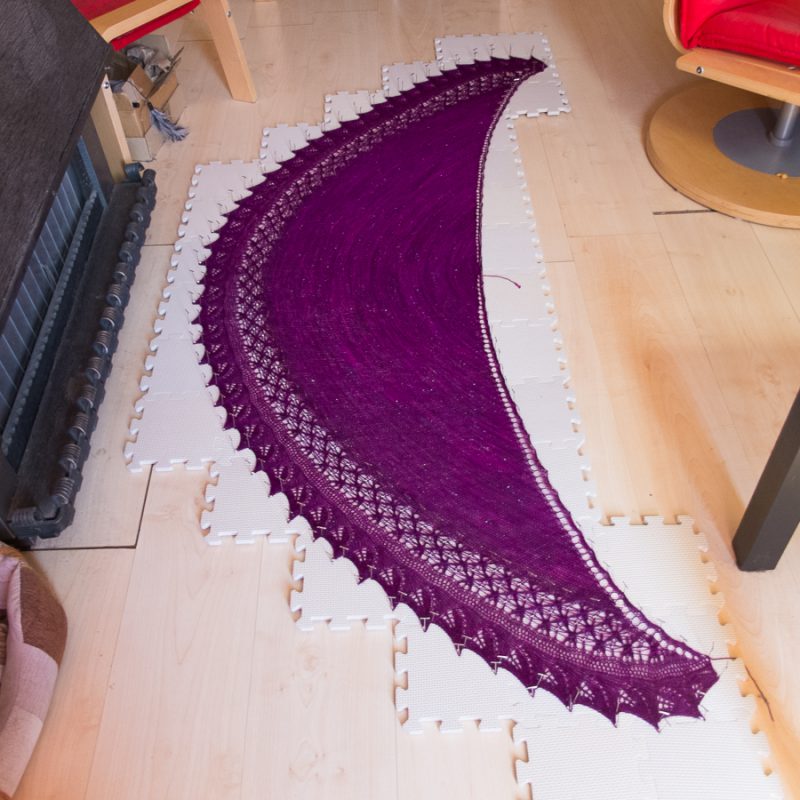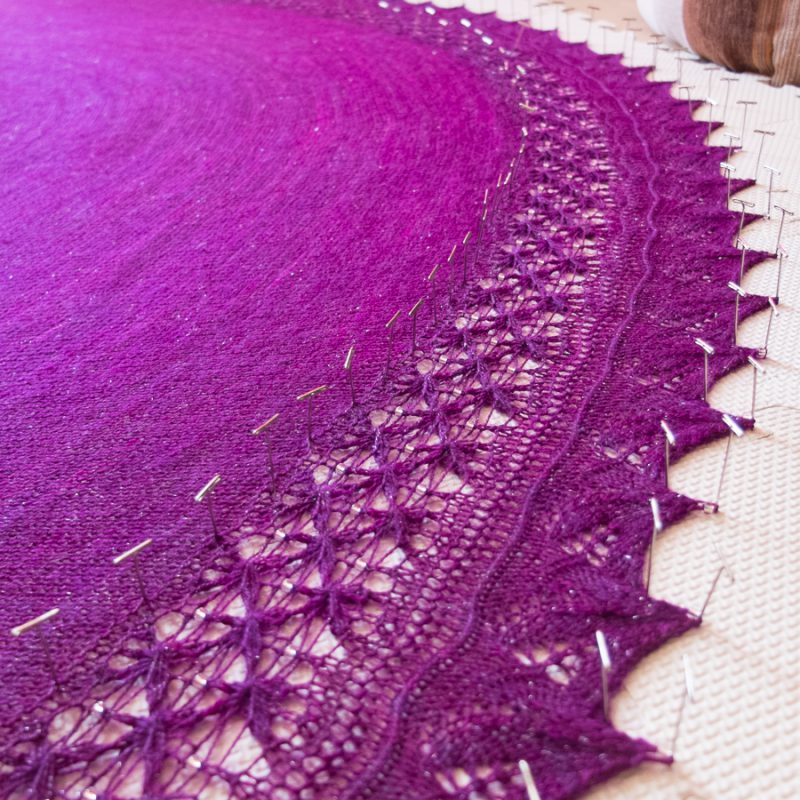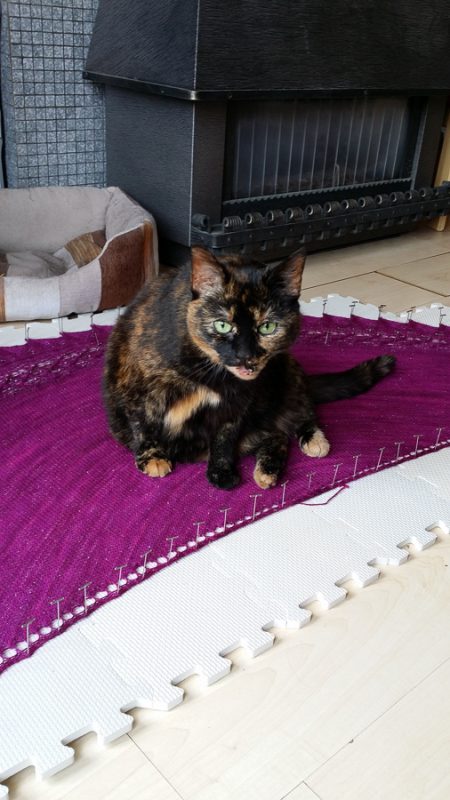 It has dried, and I'm very happy!