It's interesting to see that my paintings are better when I have more brain power. It makes total sense, of course, but the difference is rather big! The day before yesterday I didn't paint because I was not feeling well, and yesterday I had a rehearsal in Amsterdam during the day, after which I was quite tired. It was a beautiful day, though!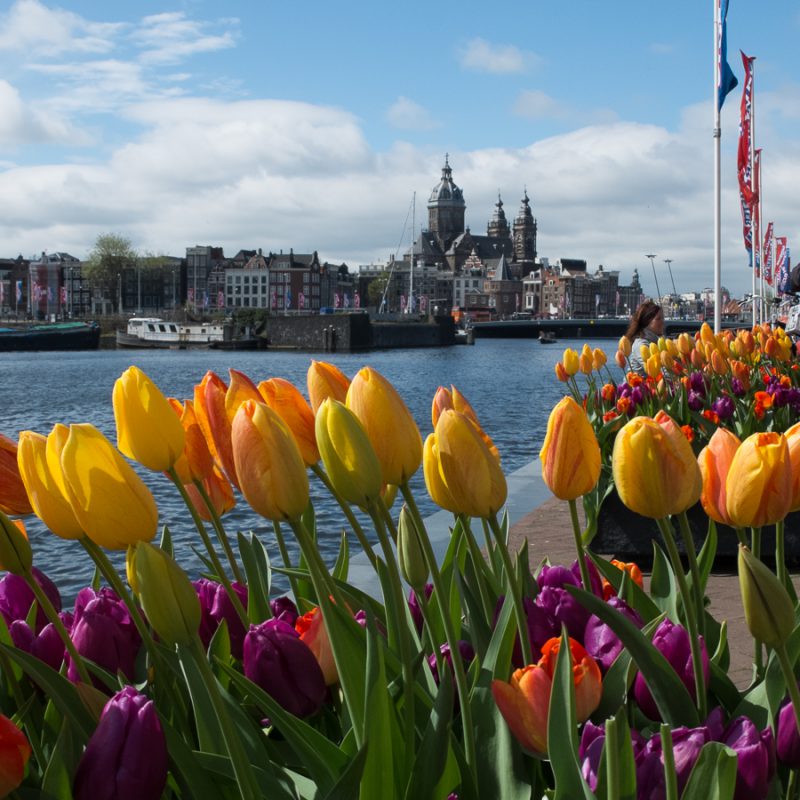 It's flower season here in The Netherlands. On my way to Amsterdam the train passed lots of flower fields, and it's such a joyous sight! All those striking colours… In Amsterdam they had put tulips next to the water, and even though it was a rather cold day, the sun and the flowers still made it feel like spring!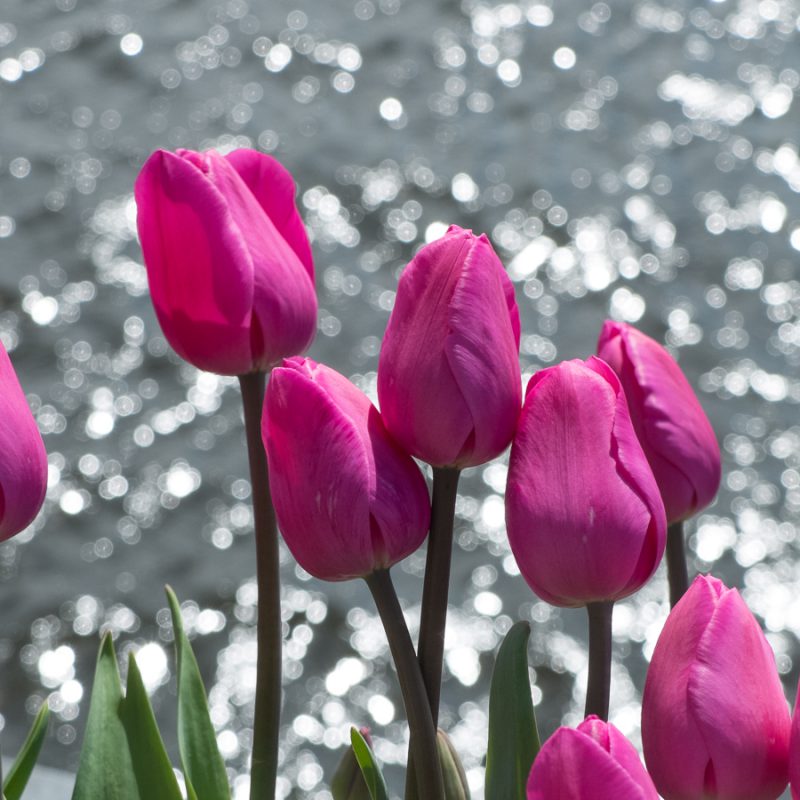 This may be a nice painting subject later… But when I was home last night, I wanted to paint, even though I was feeling tired. So I did. I did not ask too much of myself, I just made a colour chart for some colours I have added. I did not have good pinks and purples, so I decided to pick up tubes from Talens Rembrandt. I took care to choose paints that had pure pigments (PV15 and PV19) and now I have a nice basis for clear pinks and violets. Flower painting, here I come!
I also got some pans from Schmincke, just to try them out, and they are wonderful too. Very intense colours, and easy to handle. I do have to get used to their characteristics, but that's fun. I just splashed some colour onto my post card and started blending, using lots of water. It turned into a sunset (probably because I started with a splash of yellow in the middle), and it's really just a doodle, but it was nice to see how the different colours behaved. And it represents my lack of brain power quite well with its randomness.