Today's bird is the tomtit. It looks a lot like the great tit, but when painting the differences are quite clear. The tomtit seems a bit smaller, and the hairs are not black, but blue/grey/purplish. It has a cool pair of sunglasses, almost like a mask. A little Zorro!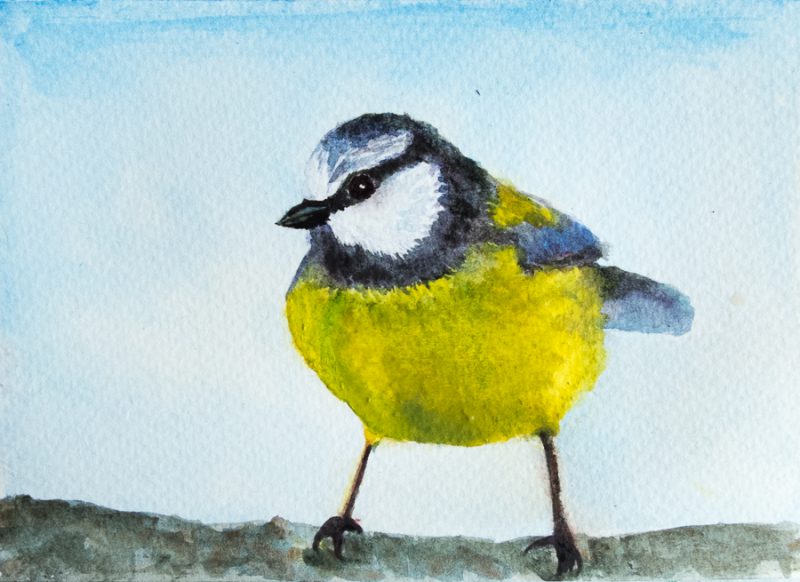 I took the belly a bit too far when adding darks, and I tried adding another layer of yellow (which is a bit opaque) to fix that. It did not work out the way I wanted it to (too messy and you just cannot return to a paler yellow). In general I'm not unhappy, though. I like the sky more (yesterday I tried a darker sky and it started to compete with the main subject). The tomtit's posture is a bit funny because it's preparing to fly away and is mid-turn.
By the way, I painted the branch with a mix of ultramarine and burnt umber and I love the way the pigments partly separate on the paper!