I'm continuing my bird study. I love the way they look and combination of their subtle colour differences and their in-your-face colours. Today's bird is the great tit. Lots of yellow, but also black and white. I did not use black, though. I glazed and mixed on my paper to achieve a full dark. I used red, blue and my new colour: perylene green (I bought a pan to take the place of my ivory black pan, which I hardly use).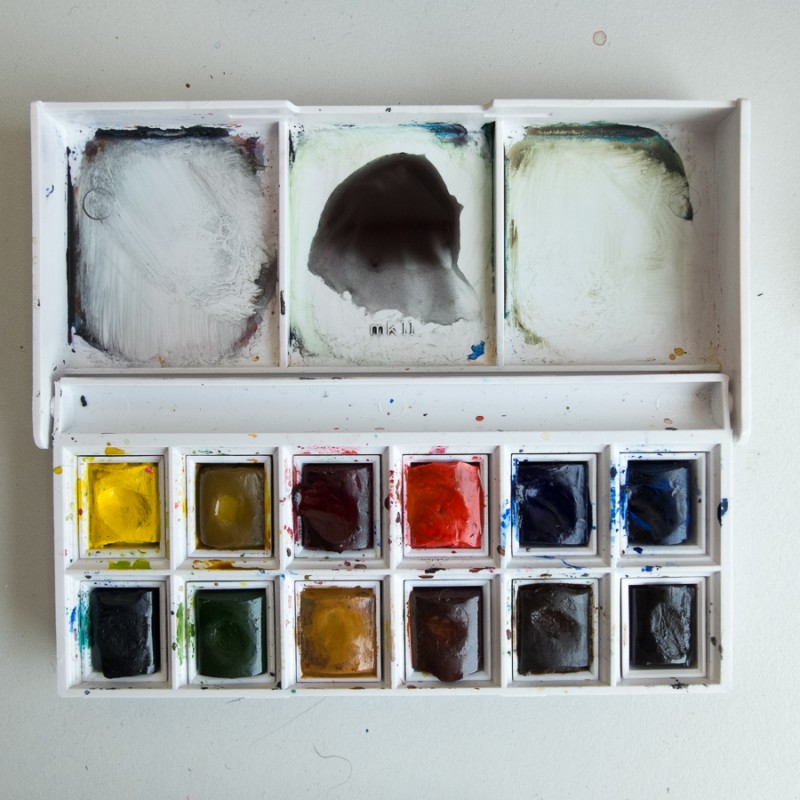 The perylene green is an amazing colour. It's a dark, leafy green, and when mixed with permanent alizarin crimson it produces a wonderful neutral grey (middle mixing well in the photo above).
To paint the great tit I started with a sketch, then I added yellow and grey. On top of that I moved on to the darker tones immediately. The black and yellow were painted wet-in-wet mostly, and in the end I added a fresh glaze of Winsor yellow on top of the yellow breast and wings.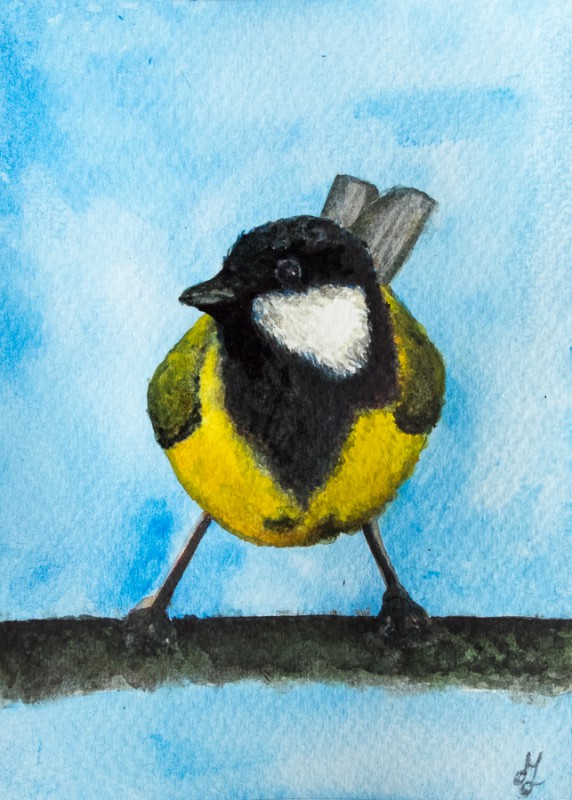 I do seem to like the roughness of this paper for painting birds. Surprise! It adds a nice texture that suggests more of the feathers than I can possibly paint.