We made some more progress on my crafting corner! I had already cleaned out the back part of the storage room, and today David and I added some finishing touches. We still had David's old desk and tried whether it would fit next to the cupboard on the left side. Not ideal, as I'm right-handed, but putting it on the right side would make it almost impossible to pass it, so then I would need to buy a narrower desk somewhere.
We wanted to make do with what we had on hand, so we put the desk on the left-hand side of the room. It fit!I could even put my easel next to it, another problem solved. I moved all my drawing and painting stuff that was lying around the house to the new crafting corner and used the windowsill as storage space for now. Once we have sorted out some more stuff, I may have room for it in a cupboard.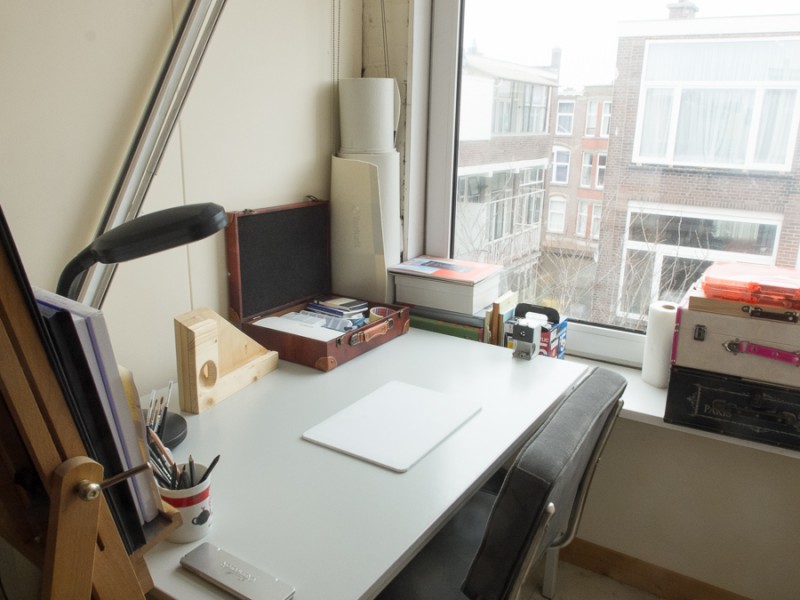 The desk is a nice size, and we moved one of our dining table chairs here so that I don't have to stand. And if I'm bored I can spy on the neighbours…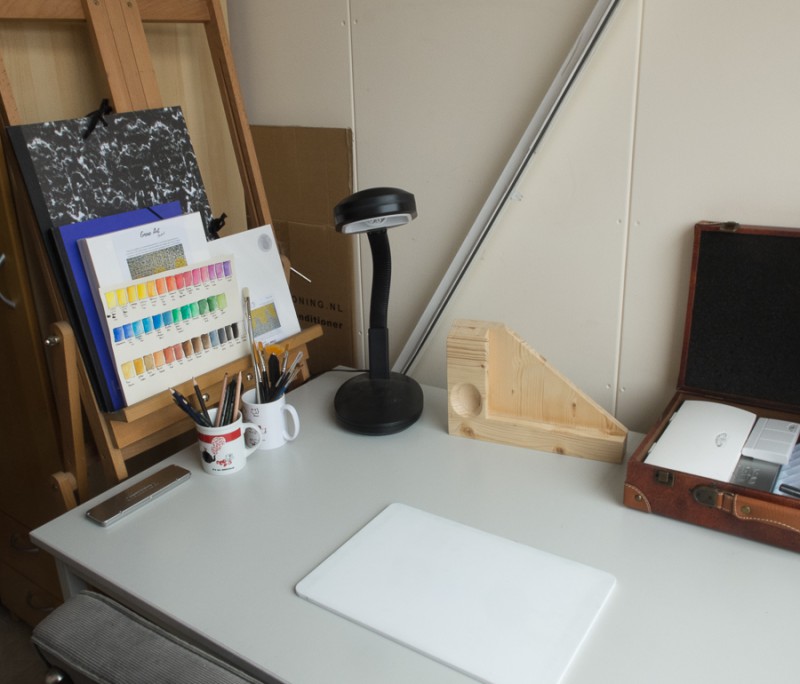 I put my daylight lamp here too, for when it is too dark. Next to that is the iPad stand that my brother made for David, which will come in handy if I want to paint a photograph. I'm really happy with this space, and I will paint here with pleasure!