My parents in law have a small holiday house in Germany, right at the edge of a national park. It's a beautiful area, with hills and woods, and we all really enjoy being there. It has been a long time since my husband and I visited, because we don't have a car anymore, so today I decided to paint a landscape close to that house and visit it in my imagination.
After yesterdays frustrating experience I decided to use more water than I did before, to see if that would help with blending. It did! Apparently I did not really use enough water before. I also tried not to get lost in the details, but to just enjoy the colours and the painting.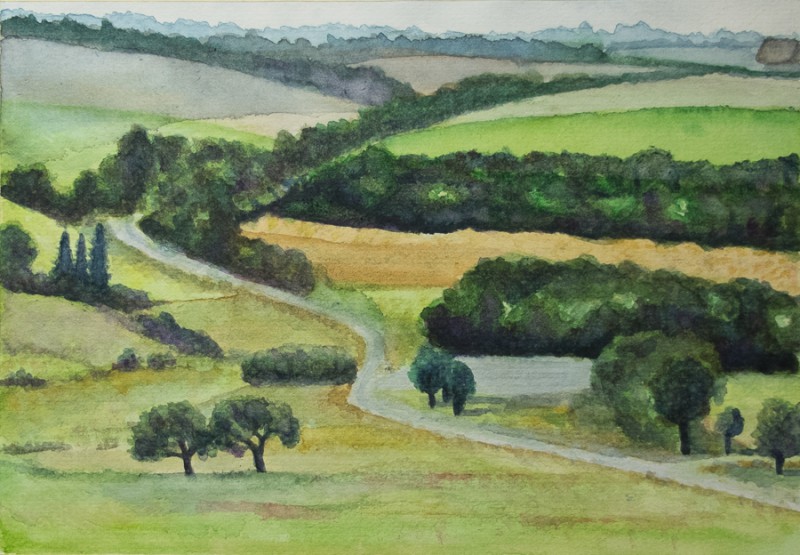 One thing I'm proud of is that this time I used neither black nor white! I was able to mix colours (and sometimes dilute them with water) that fitted my needs. I was also able to add in the shadow of a cloud on the top left with a clear edge and a nice blend. The bushes were hard, but I am suggesting them and have left in some highlights.