Yesterday was a really busy day, and I did not find the time to paint. Today I was going to visit a wool party in Utrecht, but unfortunately I woke up with a really bad headache that only slowly ebbed away. So I decided not to go and have a quiet day at home instead. At first I did not do anything, but during the afternoon I started feeling better, and I picked up my painting stuff and started working.
I painted a landscape and tried to keep things more transparent. I was a bit frustrated, because I did not manage to paint the air the way I wanted to. I wanted to make smooth clouds, but they look dry and hard instead. I don't know how to improve this. I see I have too many hard edges, but I don't know how to fix that. I can't really go back to lighter areas, and I don't want to make the whole painting darker because the paper is already suffering from too much fiddling – hence the frustration. On the other hand, the details are better and I like the water mostly. I have a new waterbrush with a fine tip and it makes a huge difference.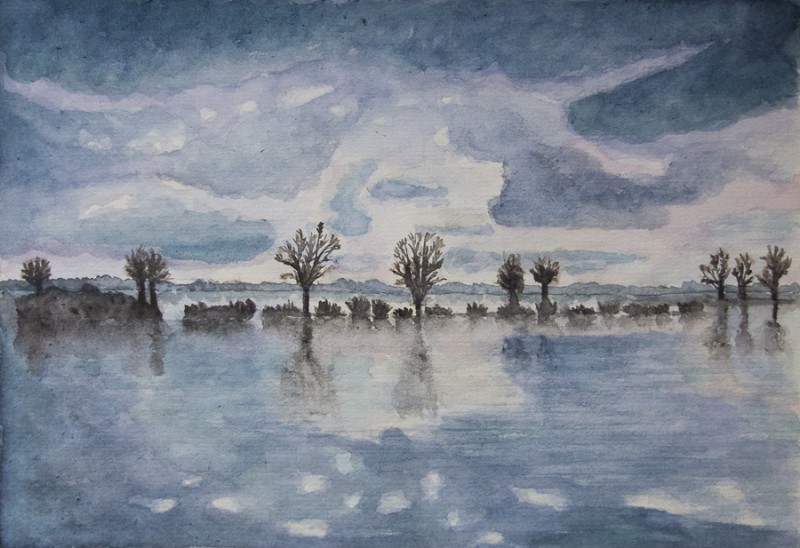 Because of the dryness, it looks more like a sketch than a finished painting. The depth is nice, as are parts of the water. But the sky is awful. I didn't know if working on it more would improve anything, so I put the painting aside and started improvising on a postcard instead. I used happy colours.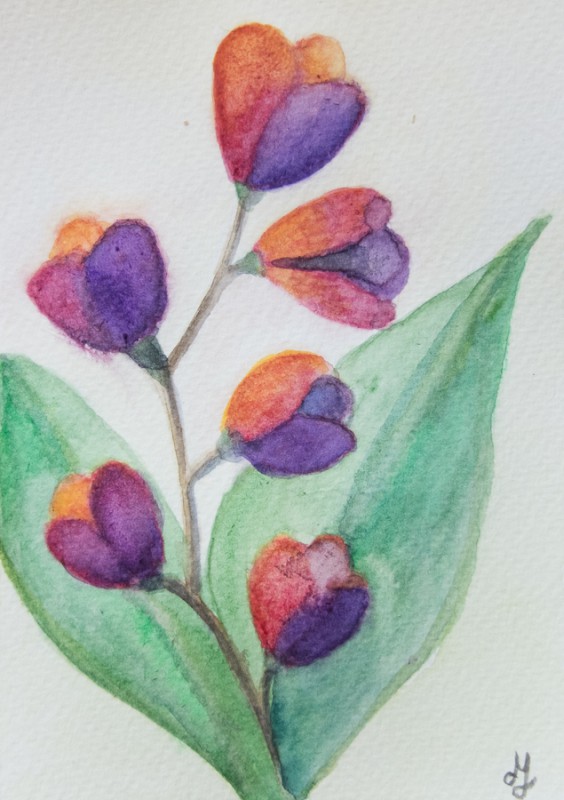 I did overwork the flowers a bit, at one point they looked almost the way I wanted them, but fiddling with them more made them worse again. I also should not have put in the leaves. But it was fun to paint this.
Perhaps I should look for a watercolour painting course or workshop of some kind. I'm getting a bit fed up with my lack of skill, and perhaps a teacher can give me some tips so that I can paint what I want to paint instead of something meh.