Two years ago, a KAL was started in the Dutch Karma Group. We would knit the Tubularity Cowl by Martina Behm together. Great plan! It looked like a fun knit, and perfect to make use of yarn leftovers. I didn't really have many of those, so I ordered some Drops Baby Merino on sale, in a cool summer pallette.
We started knitting and at first it was nice. Some people finished very quickly. I was about half way when I got so, so bored with the pattern. It's basically the same from the second colour until the last colour, and there is no real interest in the pattern. So the cowl disappeared into hibernation.
Last week I picked it up again. I'm watching some courses on Pluralsight, and this is perfect knitting for that. Today I finished it!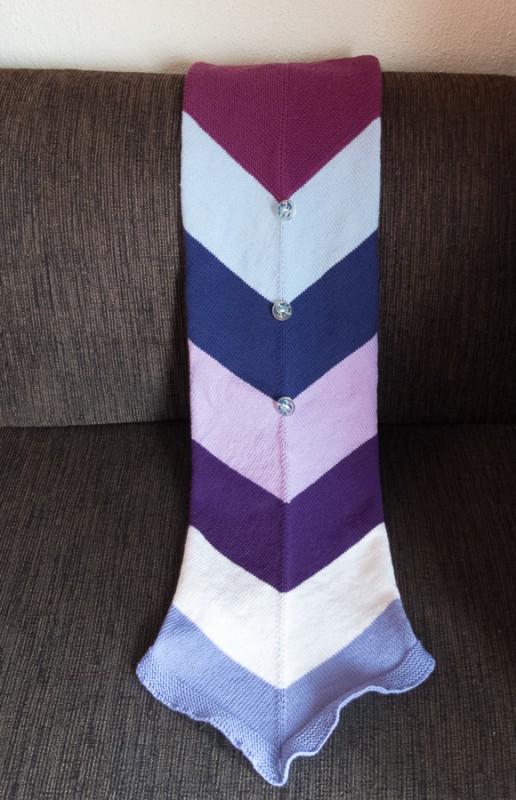 I even put on the buttons.
It looks quite nice, but the last bit in garter stitch is curling outward. Quite annoying, but we will see if blocking will help. The colours are okay, I guess, but I'm just a bit "meh" about the whole thing. I tried to put it over my head, which works, but putting it around and closing it with a button looks weird. Oh well, it's finished, and it's off my plate. Now I can start on my SM10 socks! Well… after I have finished mending my husband's scarf.