Those nice, autumny colours of the Oktober rolags may not be in the Cool Summer palette, but I sure love spinning them! I used my Malcolm Fielding Dyavols and the two ebony pu yoks with inlays to spin them.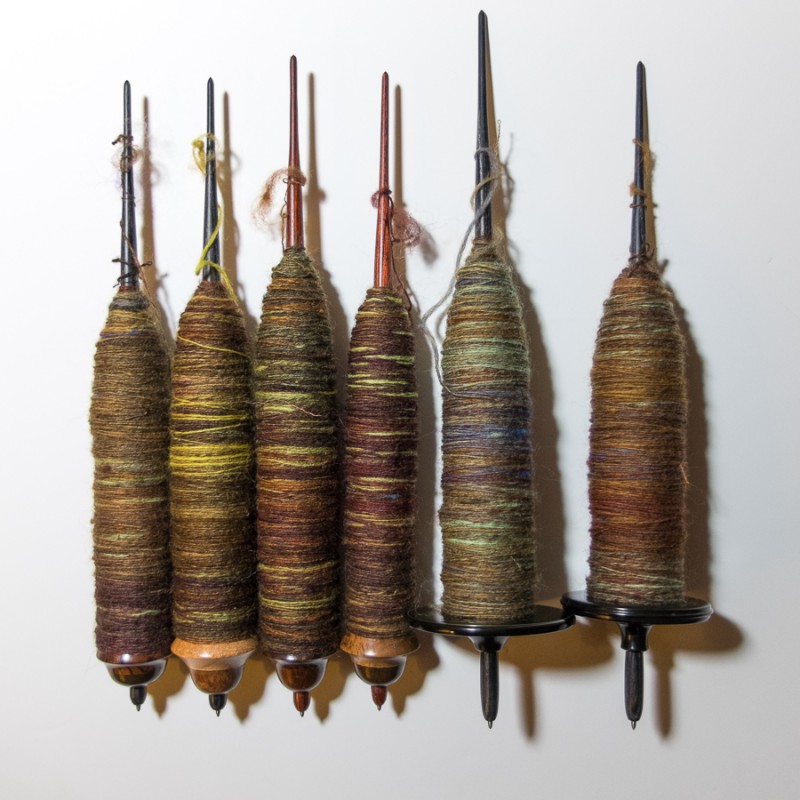 There's a lot of brown in there, of course, but also light green, rusty orange, wine red, golden, and even a bit of sky blue. Just like an October day! Last night I n-plied the singles on my wheel. The yarn turned out nicely!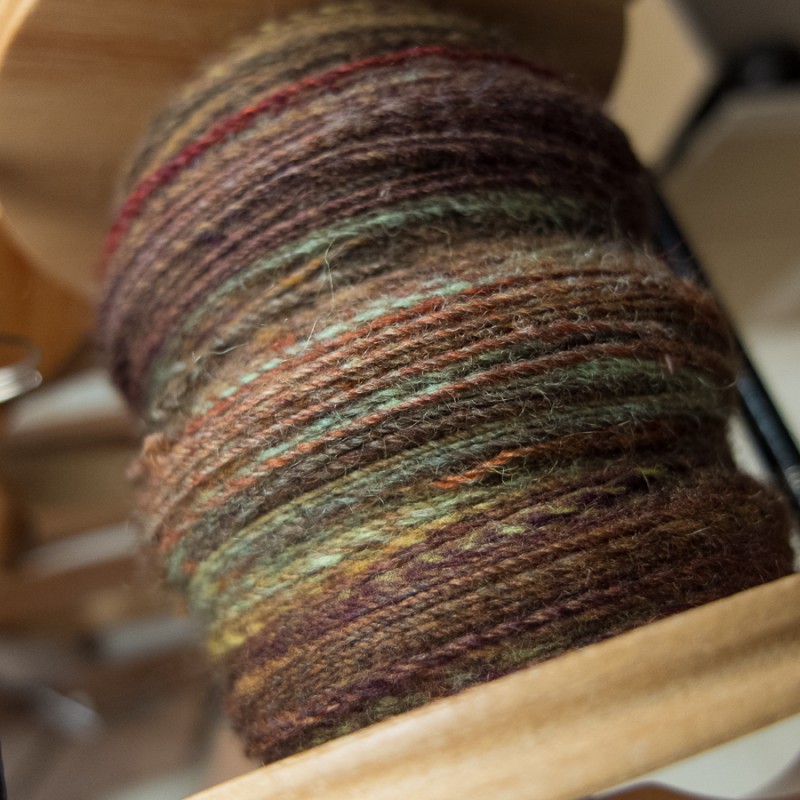 The different colours combine in all kinds of ways, which makes this yarn very interesting in close up. From a distance it will probably look like a lively brown. I'm quite happy with it! It's 406m/98g of fingering weight yarn.