Remember the dishes I made last week? They have been sitting around, drying, after which I gave them a first layer of paint (white) – and had them dry again. I was waiting for some proper paint to show up to finish them off. I ordered some acrylic paint from De Kwast, as well as some acrylic gel pens (Posca).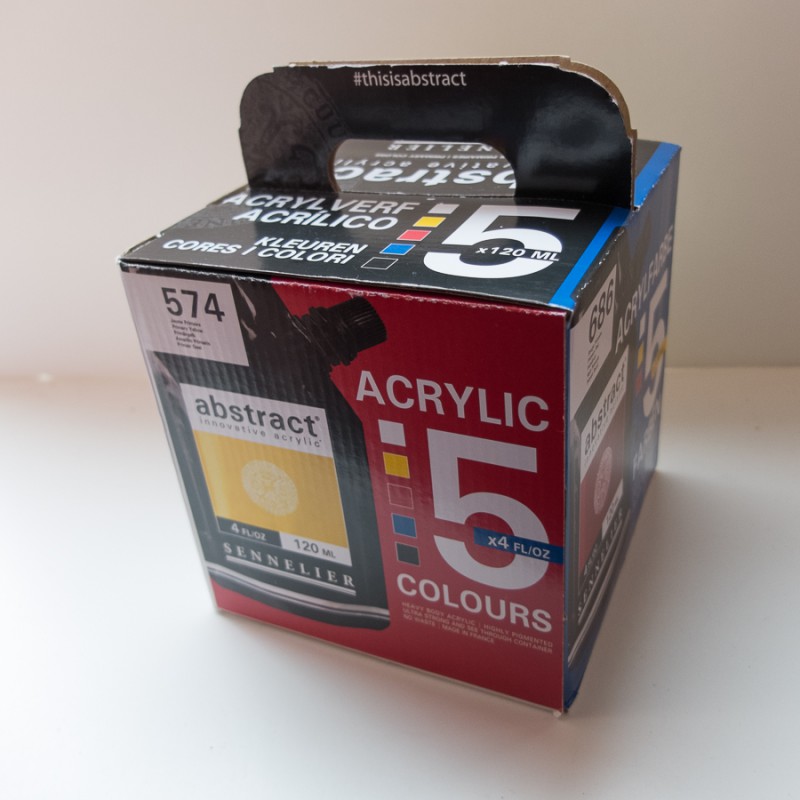 The paint comes in five bags and it is quite a handy system! The colours are beautiful and bright. So I started mixing and painting straight away! The paint does dry quite quickly, so I was able to draw on the dishes with the gel pens as well. This is how they turned out: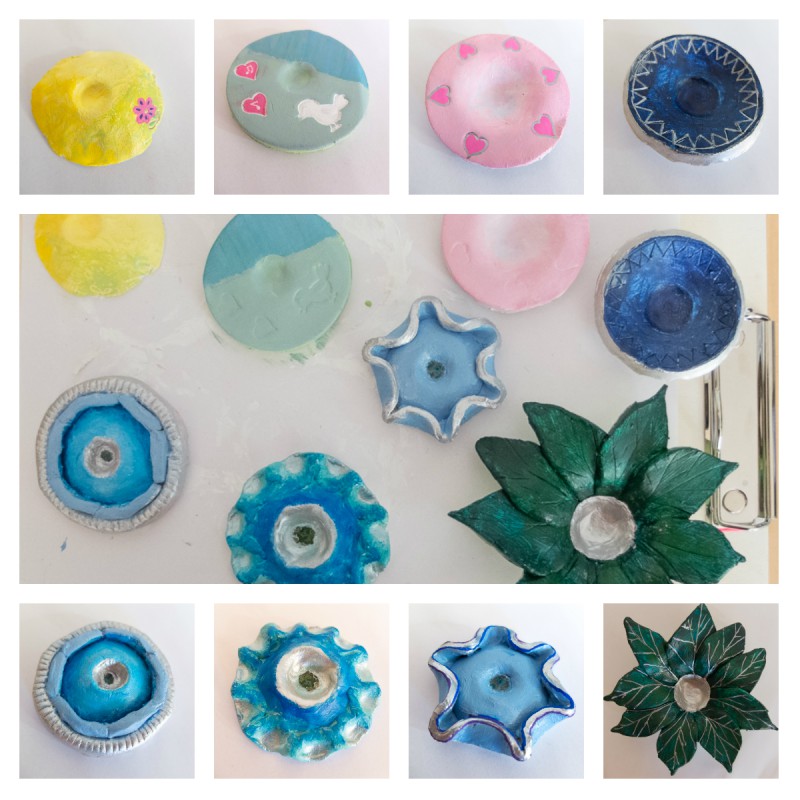 I was quite optimistic and thought they were already dry, so I could start varnishing. Nope. I accidentally took off the flower from the yellow dish. Oh well, I just need to be more patient and varnish them tomorrow!