Today I went to the city centre to get some acrylic paint to try on my clay items. Not the expensive kind (yet), first I wanted to see how it works, feel how it feels, and check the result. So I visited the Søstrene Grene, because I remembered that they had a crafting section, and I wanted to check it out. I also saw online that Xenos offered a little set with acrylic paint, brushes, and more, all in a wooden box that doubled as en easle, and I was thinking of getting that one. But first I went to Søstrene Grene.
After checking out all the paint they had (some small sets, and some bigger bottles), I decided to get a big bottle of white (white would probably be a base layer for any object – at least at first – so it would be my basic staple and I would need more of it than of the other colours) and some silver and gold. Then I went to the Xenos to get the beginner's set. I know that the paint in those sets doesn't have that much real pigment, but for now that isn't that important.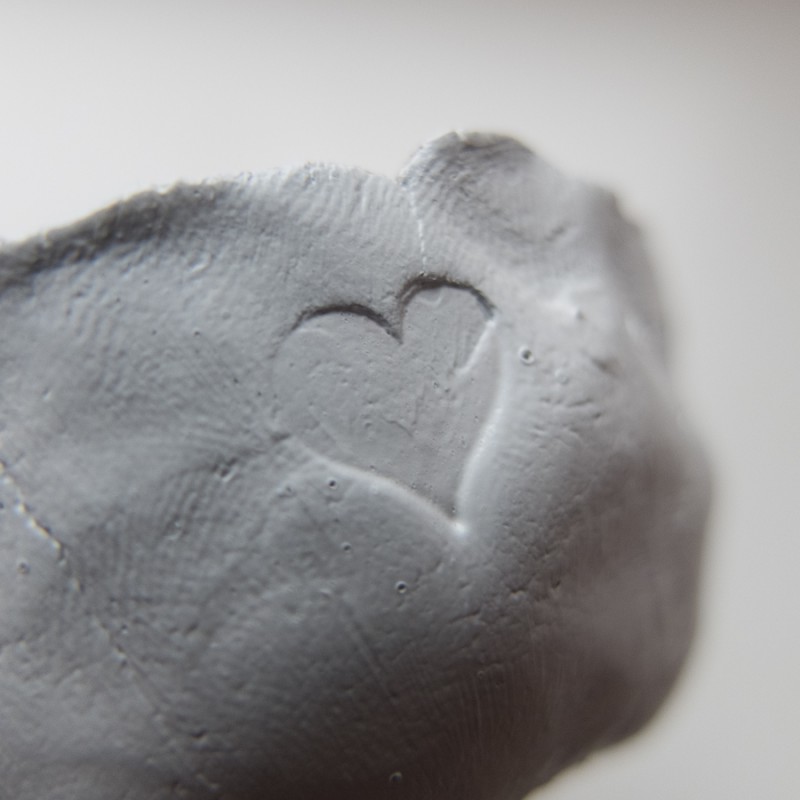 Back home I started experimenting a bit. I painted the ugly creation in two-coloured clay with the white, and it covered it quite well. Then I mixed in a tiny bit of red, and started working with the light pink that resulted. I painted the inside of the bowl pink, and the cat too… Then I added some pink bits to the dish, and also some glitter. And I painted the outside of the bowl white. The result was not bad. This is just a first step, I want to add more (another layer or colour, perhaps draw on the surface, add some gold/silver…), but first I have to wait until this layer is dry and until daylight has returned. The photos are a bit dark, but the difference with the bare clay is quite visible.