Yesterday I had an appointment in Haarlem, and when I mentioned that on Ravelry, one of the members of the Dutch Karma Swap group, Pukkieplanta, spontaneously invited me over for a cup of coffee! She lives in Haarlem, and it was quite easy to get there from my other appointment, so I decided to go and meet her. We never met before (in real life), we just know each other from Ravelry.
Haarlem is a pretty city! My appointment was in a building next to the Spaarne (the Haarlem river), in the old centre.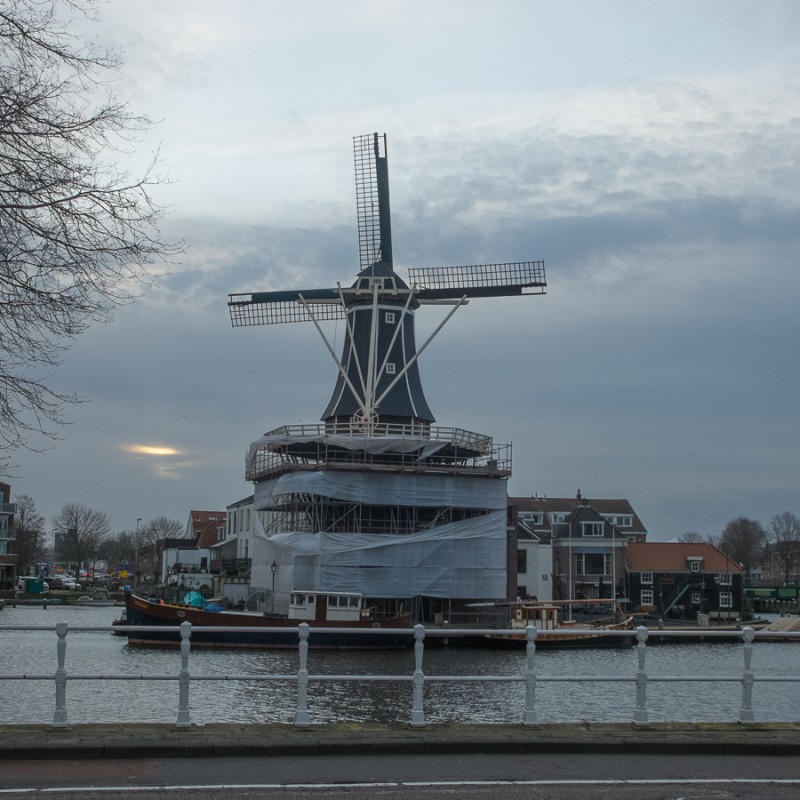 So, after my appointment, I went to the bus that would take me to Pukkieplanta. Unfortunately I just missed it, so I had to wait a bit, but meanwhile I could enjoy the beautiful view!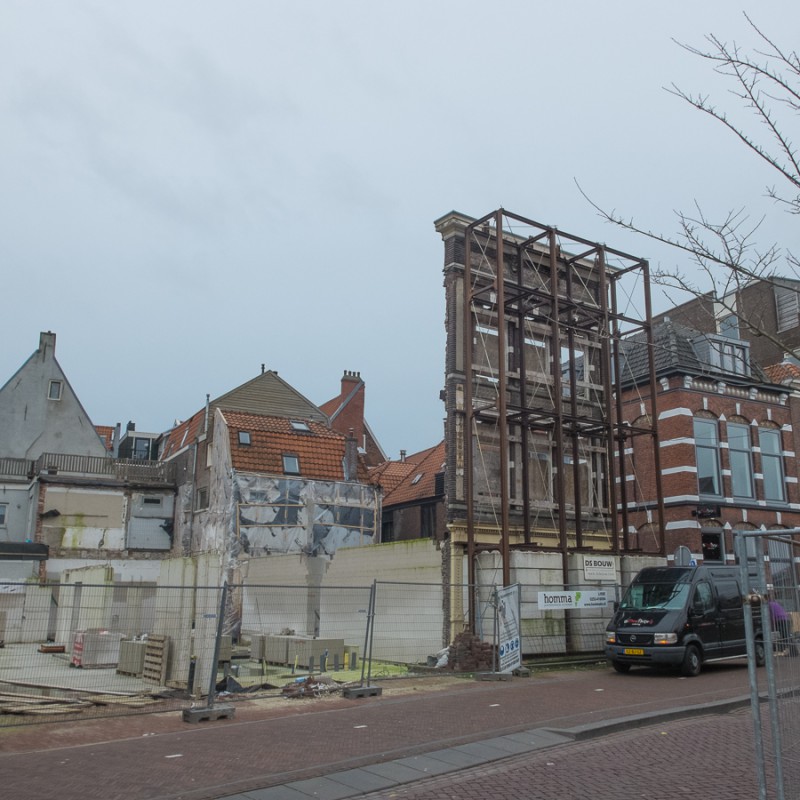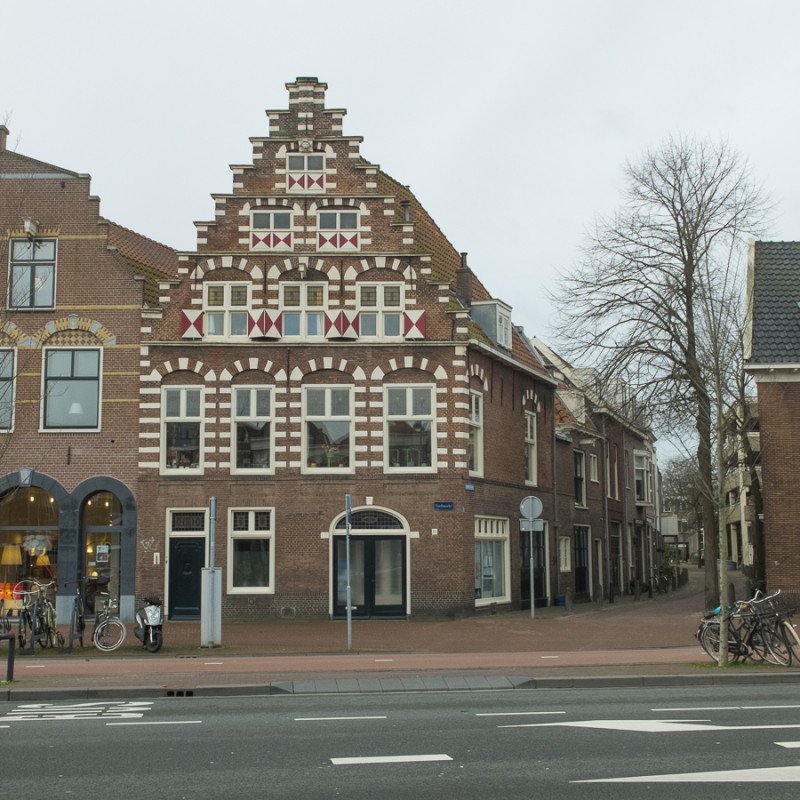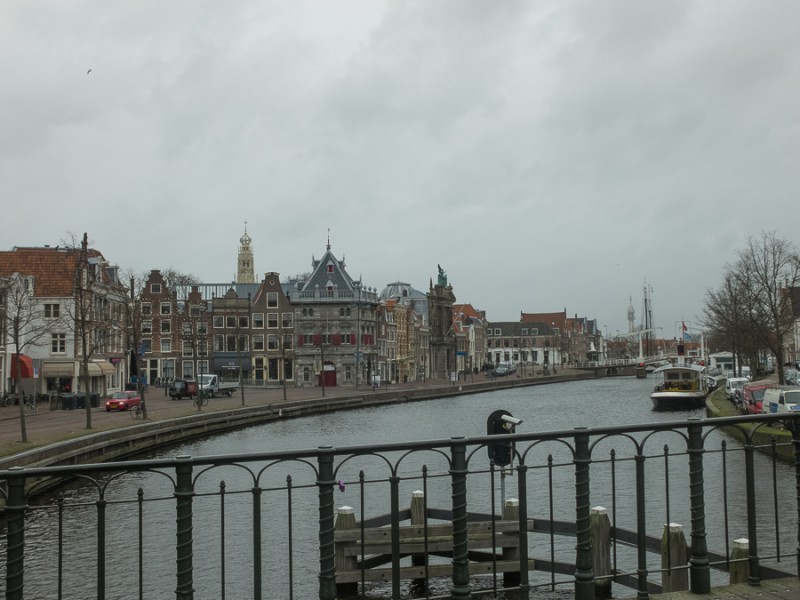 It was a grey day, but you can still see how beautiful the buildings are!
I arrived at Pukkieplanta's gorgeous house around 11.30, and she had already made coffee! She had also been shopping for cookies that morning when she was hungry, so there was plenty. We sat down at the kitchen table and I saw a little supported spindle. It was blue-green and she had made it with her 3d printer! You see, Pukkieplanta bought a 3d printer a while ago, and she is now making all kinds of spindles (turks and supported), stitch markers, and other fun and handy stuff for spinners and knitters. She even has an Etsy shop now!
The spindle turned out to be a present for me! I was very surprised, that was so cool! She also had a little wool sample for me, so while we were drinking coffee, eating cake, and chatting, I spun a bit of handdyed roving (from underdutchskies) on the spindle. It spun quite good! Pukkieplanta also showed me her previous attempts at a supported spindle, and they are getting better with every try. The most important (and difficult) thing seems to be to make a perfectly straight, round, tapered shaft. If it is off by a bit, the spindle gets wobbly.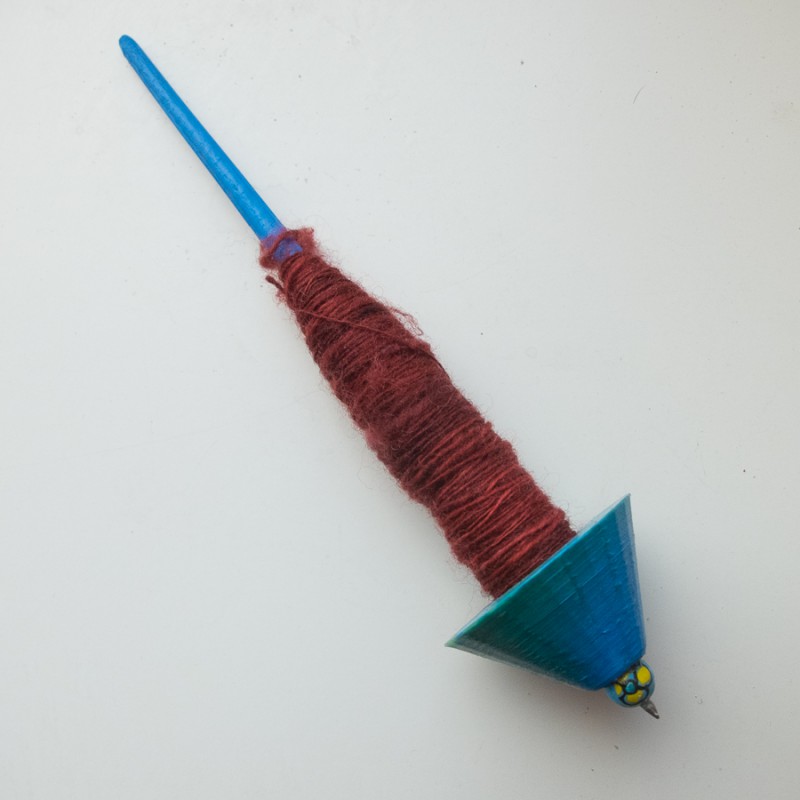 I was supposed to be coming over just to have a coffee together, but while chatting we found so many things to talk about! We seem to have a lot in common, both in the way we look at things and in the actual things we like. But with small differences, to keep it interesting! For example, we tend to have read the same books, watched the same tv shows and movies, and we both want to combine a "regular", more intellectual job with activities in which we can express our creativity.
Pukkieplanta showed me her 3d printer (so cool!) and the software that she uses to create her designs. I started to get all kinds of ideas too, it is so inspiring! She has a room full of crafting stuff: wool, yarn, printer supplies… and so many colours – the possibilities are endless.
We talked about art, and combining jobs, and drawing (she gave me a gorgeous book of fairy tales of which she had a duplicate – the illustrations by Janusz Grabianski are sooooo gorgeous!). And about society, and women, and rascism, and all kinds of other things… before we knew it, it was already 4pm, and I really had to go now. I didn't want to overstay my welcome, and I was quite tired (even though my mind was in overdrive and happy). So I went back to Den Haag, with a warm feeling. It can be so nice and inspiring to make a new friend!