We visited my brother and his family in Munich for Christmas. It had been a long time since we last saw them, and I would also meet my little niece for the first time… We had a wonderful time together, and I found out that my brother is really into woodworking at the moment. He saw me spinning on my spindle and was immediately intrigued. He disappeared for a while and then came back with this: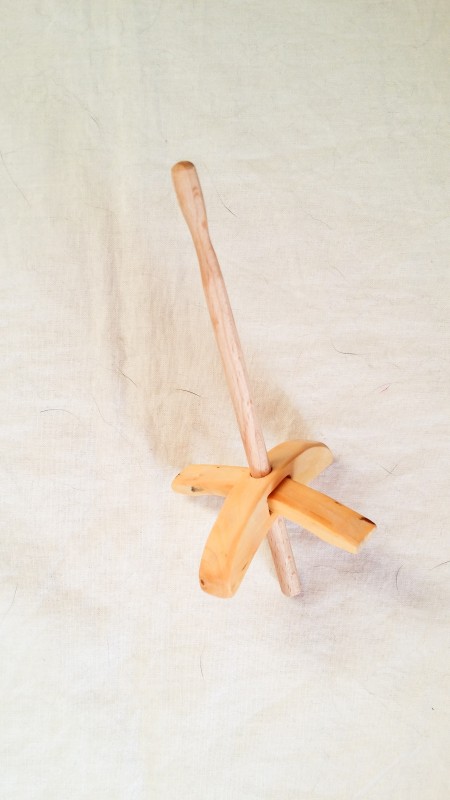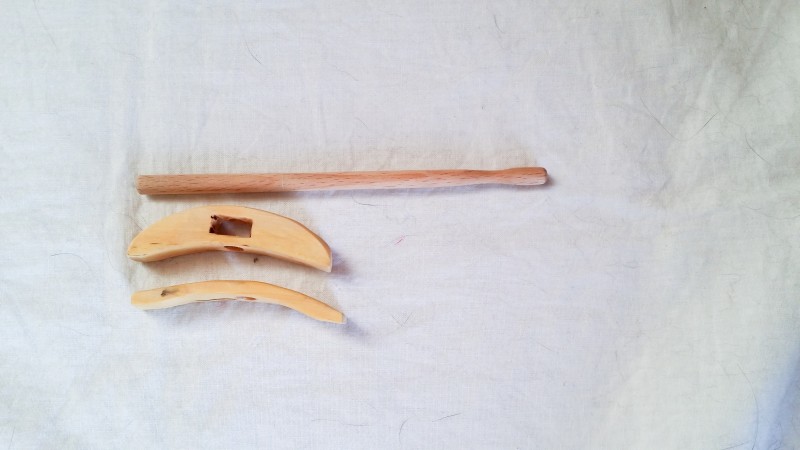 I was totally amazed, and gave it a try immediately. It spun quite okay, and with some minor adjustments, became even better! Ruud was quite interested in spindle making, so I showed him websites and forums about it. The next day he decided to use his scroll saw and produced this spindle (actually two of them):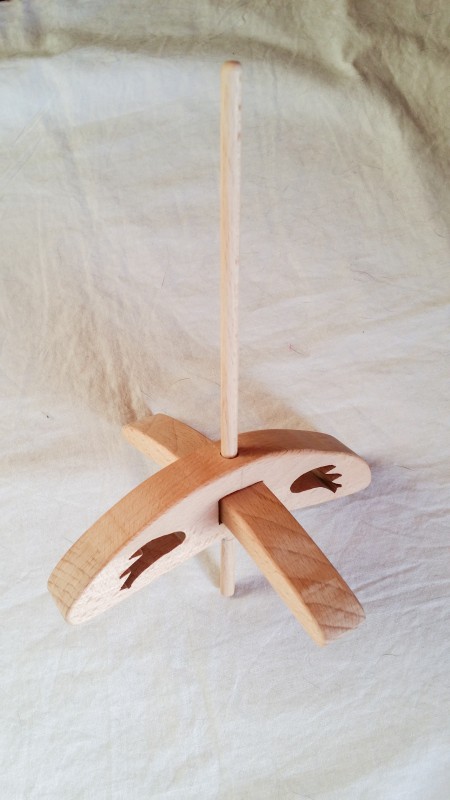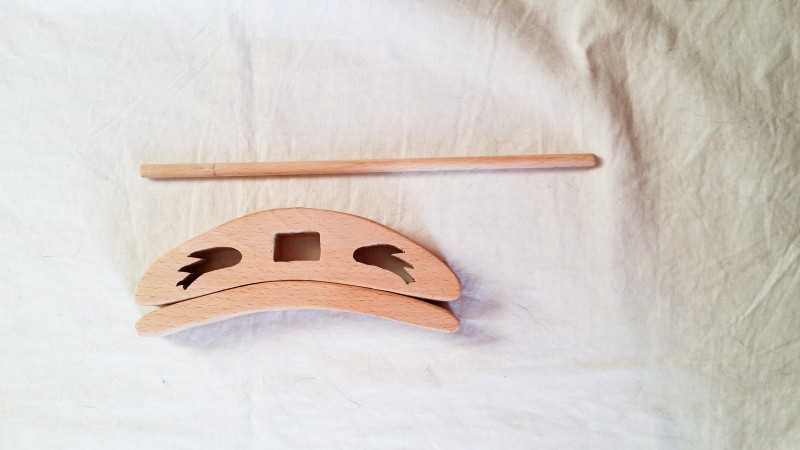 A really large spindle, weighing about 65 grams, and quite well-balanced! Later that evening, I taught Elizabeth how to spin, and she really enjoyed it! This sounds like a new career in the making, doesn't it?