I wrote my previous post in the middle of winter. Now, the world is waking up again. Time for an update!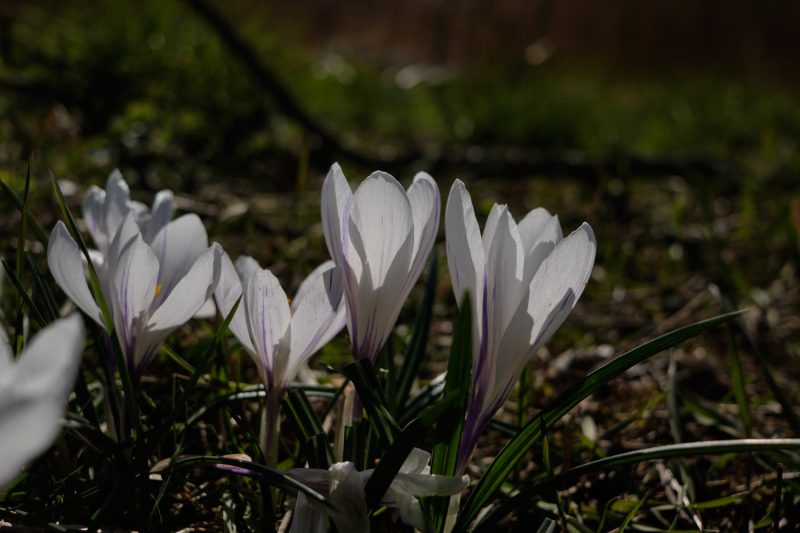 During the past few years, many of my blog posts have been about fibre arts. I tried to capture how I approach spinning, knitting, weaving, and sewing. From time to time, there were posts about painting, or music, or personal updates.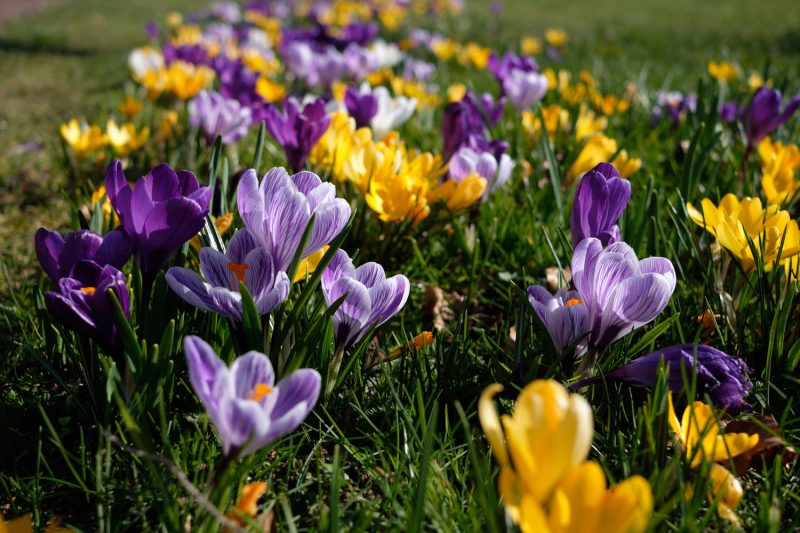 My spinning and knitting projects have become larger recently. I still love knitting shawls, especially with my own handspun, and I prefer 'house shawls' – shawls that you can practically live in because they are so large and cozy. And I have been spinning advent calendars of over 500 grams of fibre each. As a result, I don't have finished projects to show as often. And ever since I adopted Puk and Pippi, it has been risky to leave my projects out where they can 'play' with them. As my husband says, their motto seems to be 'everything must be destroyed!', so I only leave stuff out that is not important.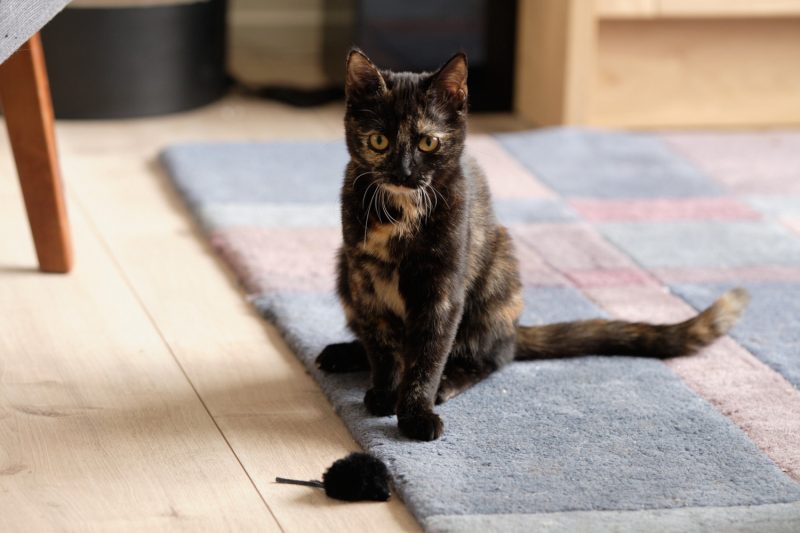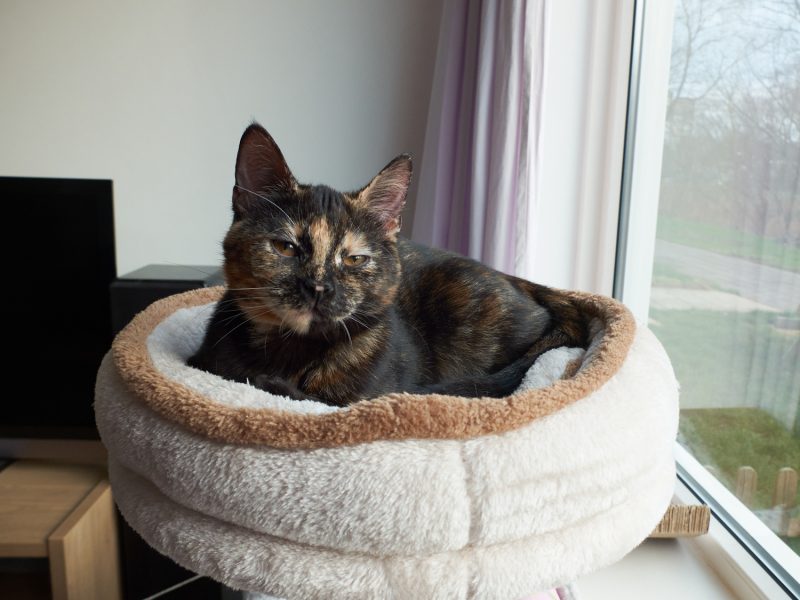 The kittens are doing great. They have been spayed a month ago, and they are now seven months old and already quite grown up. They are real cuddle bugs, too! And I'm now walking them outside on a leash, which they love. Well, Puk walks and Pippi sits at the door. But they really enjoy it.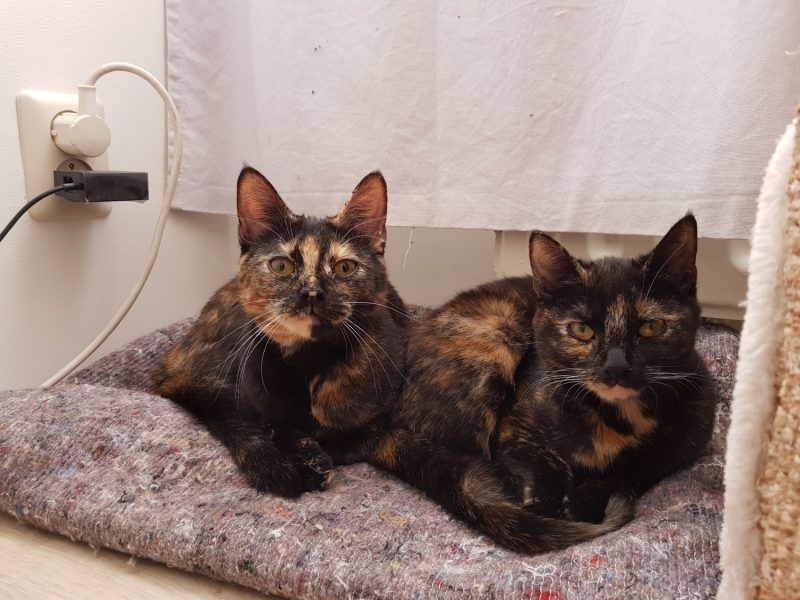 So, even two months into 2022, I still have not finished a single project! You see, I'm still working on that brioche blanket that I started knitting at the end of December, out of the handspun from two spinning advent calendars. A total of 1100 grams of yarn! The blanket grows slowly, I think I'm at two thirds or so, and it's really toasty warm. It's not so bad to have this project in your lap on a cold winter evening.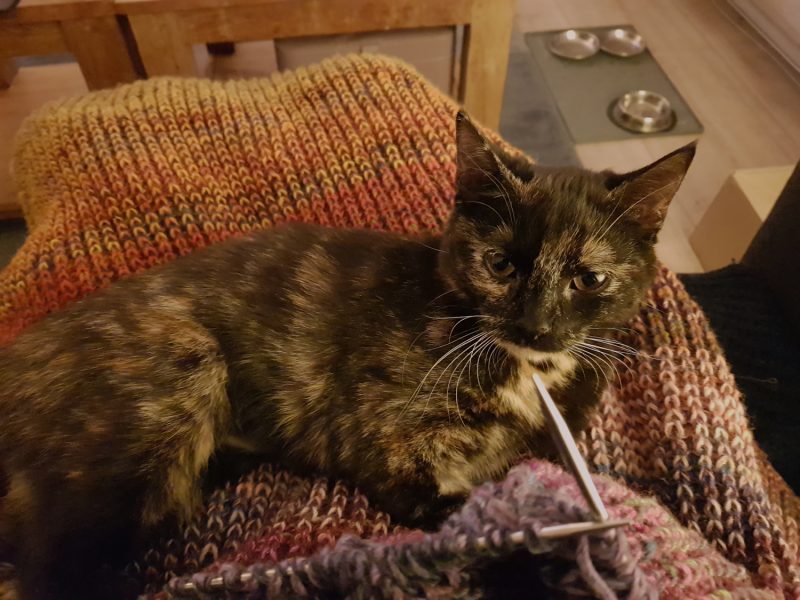 Puk agrees with me that the blanket is great. Whenever I take it out to work on it, she jumps into my lap and snuggles up on top of it. So I can only knit one row, really, because I cannot turn the work. Puk is sitting there, and it's just wrong to disturb a sleeping kitten! At the same time, Pippi tries to sneak in and steal the little yarn cakes next to me.
As you can imagine, knitting this blanket takes a lot longer now. But that's okay. I'm also doing other things. I take violin lessons, and my teacher helps me get a solid foundation. I also found my pastels and started painting with them again recently. My digital painting has helped me grow, but working with a physical medium is really something else. I'm enjoying it. Playing with colours is one of my special interests, after all.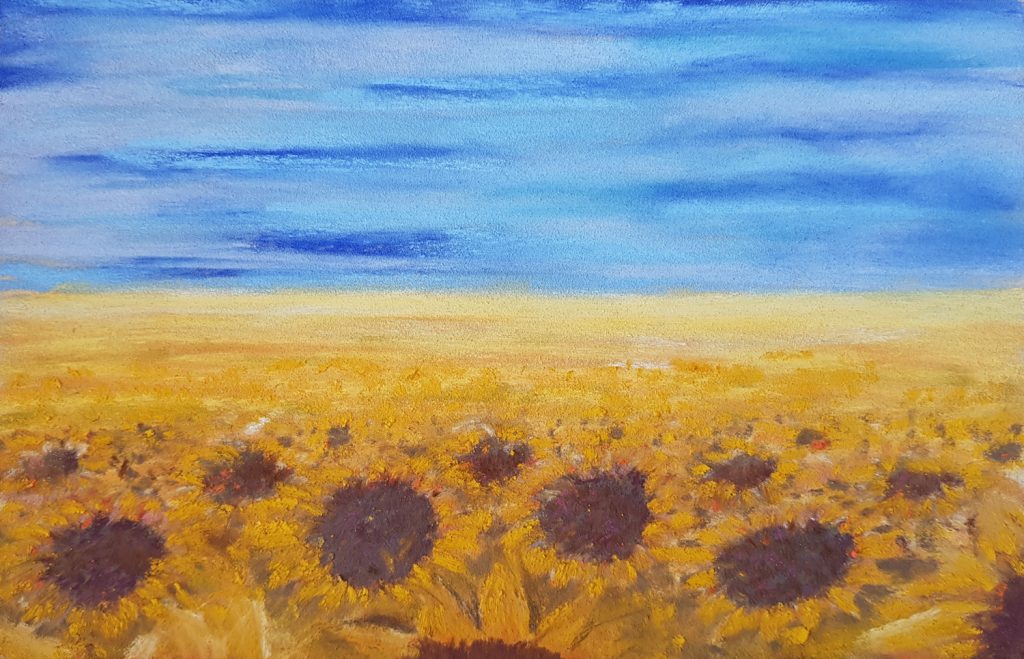 I started painting when Russia invaded Ukraine. I am shocked by what's happening there and I feel for those who have to flee their homes, there and in other countries at war. It's scary what's going on in the world. War, climate change, exploitation, racism… I try to focus on the small things and the things that I can control to avoid getting depressed. Painting helps. So does music. And kittens.