My advent calendar is a rather large spinning project. It consists of 24 fibre samples of ~20 grams each, so a total of around 500 grams of fibre. The samples came in different fibre preparations: some were mini batts, others were rolags. I have decided to, just like last year, create two rolags from each fibre sample, so there's a total of 48 rolags to spin. I love spinning rolags. They're small and easy to handle. And it's fun to create them, too. You can blend colours together, or create a gradient, whatever you like.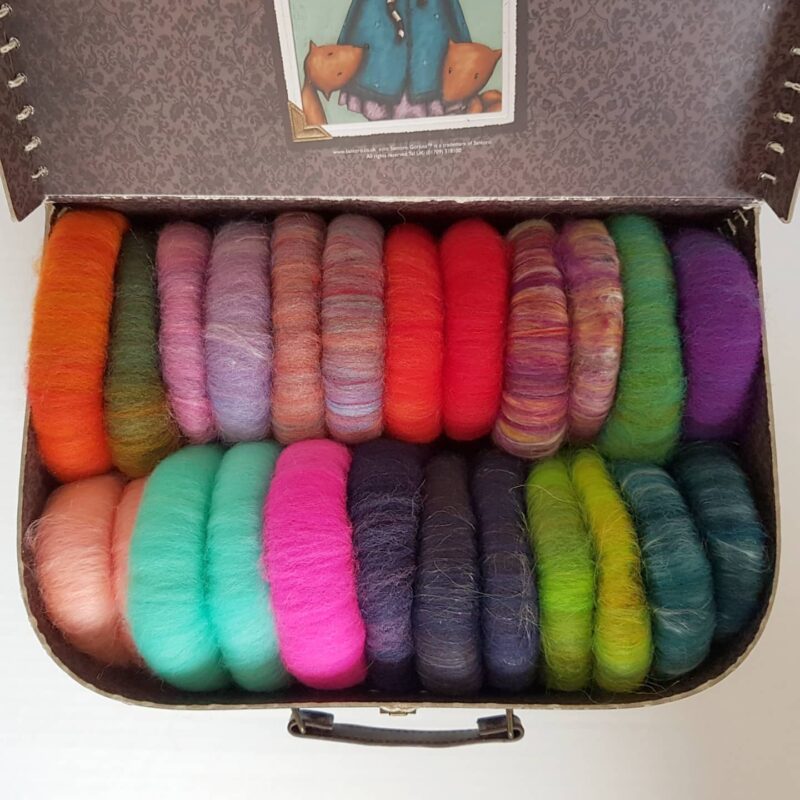 I have put the first 24 rolags (12 sets) in my spinning suitcase. The other 24 are upstairs in the advent calendar box, waiting for me to finish the first batch. As you can see, the first row of rolags does not contain a single (semi-)solid! Only gradients and colour blends. Last year, I usually created a similar gradient for each rolag, but this year I'm doing long gradients that span both rolags of a set. For example, the first day/set of rolags starts out red, moves to orange, then through gold to green.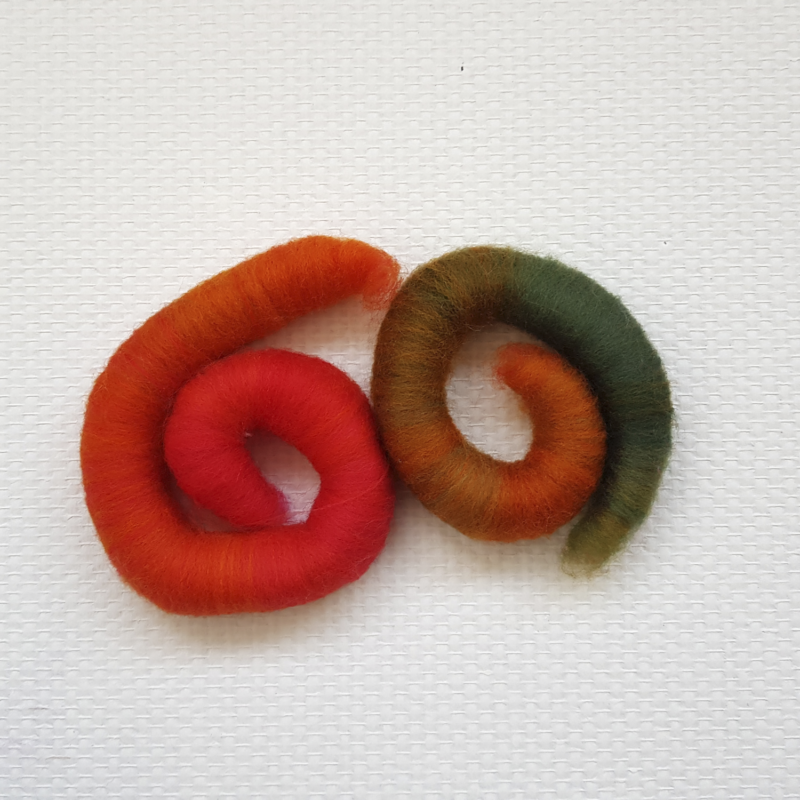 Spinning these rolags was interesting. Not every fibre sample contains the same fibres, and I'm trying to stay consistent in how thick I spin to make sure that I could theoretically use all this handspun in the same future project. I used the same spindle type (The Spindle Shop Dyavols) to make it easier to stay consistent. But there is quite a big difference in spinning BFL, merino, or Masham fibre.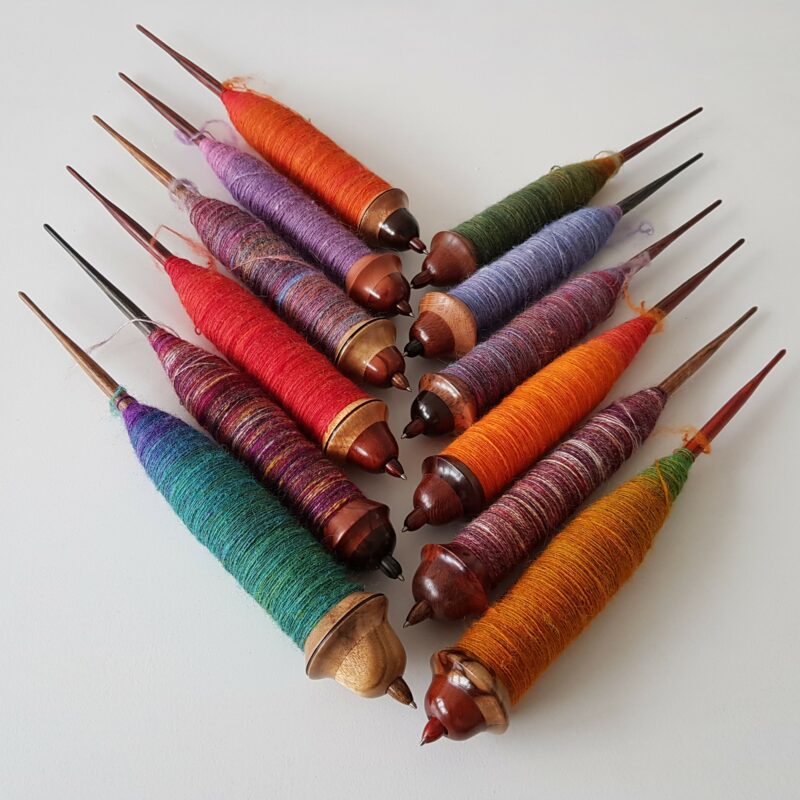 So, here they are! The first six days/twelve rolags/quarter of the 2020 advent calendar. You can see the gradients a bit at the top of the spindle cops. I really enjoyed spinning these, and there's still three times this much to go! On to the second row now…